Italy
CMS acquired Francesca Sutti from DLA Piper in September 2016, while co-head Paolo Scarduelli has been with the firm since 2006. Sutti is a well-known name on the Italian competition market and together they are trying to establish CMS as a force. She underlined the firm's "impressive" growth over the last 12 months in terms of numbers and quality of clients. The firm advises various companies in confidential merger control matters and is assisting Porsche Italia regarding competition issues and compliance training. The firm also successfully acted for the Italian subsidiary of major French group, Cementi Centro Sud, in escaping fines for its alleged involvement in the cement cartel.
Switzerland
CMS SWITZERLAND offers a deep and broad competition practice under leader Patrick Sommer. In January 2017 the firm hired partner Marquard Christen, who works alongside specialist competition partners Alain Raemy and Pascal Favre. CMS global corporate head Stefan Brunnschweiler, who is based in Zürich, also boasts significant competition expertise.
The practice acts in a handful of the jurisdiction's most important behavioural matters this year, including two banks in the Swiss enforcer's investigations of the finance sector: Rabobank in the final settlements of Libor, Tibor and Euribor; and Julius Baer in the ongoing Forex and precious metals probes. Sommer and his team continue to act for the Koch Group in the pending Supreme Court appeal against the finding it participated in a window and window-door mountings cartel. It also counsels the Swiss branch of Bayer in the long-standing appeal against the Swiss enforcer's decision finding it fixed the prices of erectile dysfunction medication. In mergers, the team counselled SNCF Mobilités in its purchase of a 45% stake in the Swiss railways freight transport company BLS Cargo. In another deal, the team acted for telecommunications provider Swiss Towers in its acquisition of a wireless communications infrastructure consortium from three other European telecommunications companies. Other key clients for the practice include Pfizer and ABB.
Russia
Maxim Boulba heads up the team at CMS Russia, which includes five associates and represents global companies such as Boehringer Ingelheim and Akzo Nobel. The team handles a mix of merger filings, behavioural work, public procurement – one of the FAS's responsibilities – and compliance. This year, CMS worked with a major international firm on Komatsu's acquisition of Joy Global, which the FAS cleared unconditionally despite its extensive involvement and interest. Boulba also helped Faurecia obtain clearance for the acquisition of shares in a Russian joint venture from the other shareholder, increasing its participation in the venture from 60% to 100%.
United Kingdom
CMS enters the GCR 100 following its merger with Nabarro – previously a recommended firm – and technology, media and telecommunications-focused Olswang, which became effective in May 2017. Former Nabarro partners Brian Sher and Cyrus Mehta and CMS partners Caroline Hobson, Graeme Young and Satyen Dhana, and counsel Rachel Bickler, now make up the team's senior ranks. Nabarro's team was best known for its work in healthcare; Sher led for GlaxoSmithKline in the CMA investigation of the drugmaker's role in a pay-for-delay ring affecting antidepressant paroxetine, and in the company's Competition Appeal Tribunal against the enforcer's decision in early 2017. The team advises companies in the FCA's asset management market study and the CMA's care homes market study; and represented BACS, Faster Payments and and Cheque & Credit Clearing Company in securing UK merger control clearance.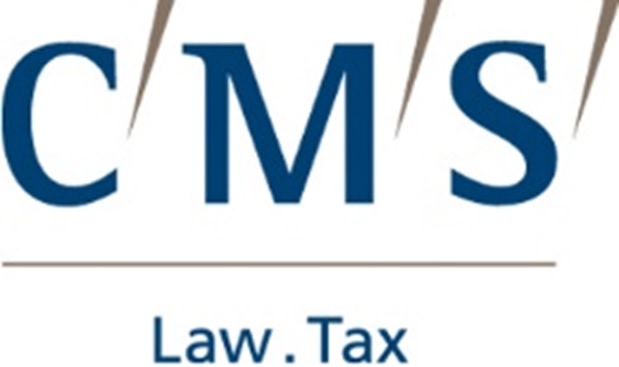 Why choose CMS for competition law?
The CMS Competition Group is one of the largest competition teams in Europe and at the same time the most wide-spread in terms of countries covered. The CMS competition practice has more than 150 competition lawyers based in 23 European countries and in China. We offer a one-stop-shop solution to clients for all their competition law needs across Europe and beyond. With a track record of more than 40 years of experience CMS lawyers have been involved in a high number of competition cases, many leading to landmark decisions by the EU courts or a national level.
The CMS Competition Group acts for clients in all areas of competition law: merger control, cartels, abuse of dominance, horizontal and vertical restraints, private enforcement, investigations, and compliance.
Our global approach is reflected by our offering and track record. Next to our local advice we often coordinate work that involves other jurisdictions outside Europe. In this case, we work together with member firms of the World Law Group, an organisation which was co-founded by CMS member firms and combining 52 leading law firms worldwide.
Key statistics:
More than 150 competition lawyers
31 offices in 24 jurisdictions in Europe and China
Worldwide network of competition experts via the World Law Group
In the last three years alone more than 250 merger control filings and more than 250 other competition law proceedings
Strong presence in Brussels through the CMS EU Law Office
Harald Kahlenberg
Head of CMS Competition Group
E [email protected]
Albania
Mirko Daidone
E [email protected]
Austria
Bernt Elsner
E [email protected]
Robert Keisler
E [email protected]
Dieter Zandler
E [email protected]
Belgium
Annabelle Lepiece
E [email protected]
Bosnia and Herzegovina
Nedzida Salihovic-Whalen
E [email protected]
Bulgaria
Gentscho Pavlov
E [email protected]
Dessislava Fessenko
E [email protected]
Croatia
Hrvoje Bardek
E [email protected]
Czech Republic
Barbora Dubanska
E [email protected]
Tomás Matejovský
E [email protected]
EU Law Office in Brussels
Michael Bauer
E [email protected]
Robert Bosman
E [email protected]
Kai Neuhaus
E [email protected]
Edmon Oude Elferink
E [email protected]
France
Nathalie Petrignet
E [email protected]
Denis Redon
E [email protected]
Germany
Duesseldorf
Dietmar Rahlmeyer
E [email protected]
Frankfurt am Main
Heinz-Joachim Freund
E [email protected]
Stefan Lehr
E [email protected]
Hamburg
Heidi Wrage-Molkenthin
E [email protected]
Markus Schöner
E [email protected]
Tim Reher
E [email protected]

Munich
Jens Neitzel
E [email protected]

Stuttgart
Harald Kahlenberg
E [email protected]
Christian Haellmigk
E [email protected]
Rolf Hempel
E [email protected]
Hungary
Dóra Petrányi
E [email protected]
Italy
Paolo Scarduelli
E [email protected]
 
Kosovo
Mirko Daidone
E [email protected]
Marco Lacaita
E [email protected]
Luxembourg
Annabelle Lepièce
E [email protected]
Macedonia
Marija Filipovska
E [email protected]
Raško Radovanović
E [email protected]
Montenegro
Milica Popovic
E [email protected]
Jovana Stevović
E [email protected]
The Netherlands
Robert Bosman
E [email protected]
Edmon Oude Elferink
E [email protected]
Poland
Malgorzata Urbanska
E [email protected]
Portugal
Luis Miguel Romao
E [email protected]
António Payan Martins
E [email protected]
Romania
Horea Popescu
E [email protected]
Russia
Maxim Boulba
E [email protected]
Serbia
Radivoje Petrikic
E [email protected]
Raško Radovanović
E [email protected]
Slovakia
Nada Spustová
E [email protected]
Slovenia
Luka Fabiani
E [email protected]
Uros Bogsa
E [email protected]
Spain
Patricia Linán
E [email protected]
Diego Crespo
E [email protected]
Switzerland
Alain Raemy
E [email protected]
Patrick Sommer
E [email protected]
Stefan Brunnschweiler
E [email protected]
United Kingdom
Sue Hankey
E [email protected]
Caroline Hobson
E [email protected]
Graeme Young
E [email protected]
Ukraine
Olexander Martinenko
[email protected]
Olga Belyakova
E [email protected]
Nataliya Nakonechna
E [email protected]
Maria Orlyk
E [email protected]
Evgenia Prudko
E [email protected]