South Africa
Since its split from DLA Piper in 2015, CLIFFE DEKKER HOFMEYR's team boasts significant experience. Peers describe its lawyers as "good", with practice head Chris Charter singled out for special praise. The group consists of six partners and is one of the most active and successful deal teams in the country. It acts for Fidelity Security Group – South Africa's largest security services provider – in its proposed merger with ADT, which is one of two national players in the armed response market. The commission has recommended the tie-up be unconditionally approved and the tribunal heard the matter in March 2017. The firm also advised Sovereign Food, one of the largest poultry producers in South Africa, on Country Bird Holdings' hostile takeover of the company – one of the few hostile mergers that have resulted in litigation before the competition authority.
The firm continues to represent Mediclinic in the Competition Commission's inquiry into the private healthcare market, which is looking into reasons for rising healthcare costs in South Africa. It is also the ongoing adviser on the Coca-Cola Company's option to buy SABMiller's stake in Coca-Cola Beverages Africa.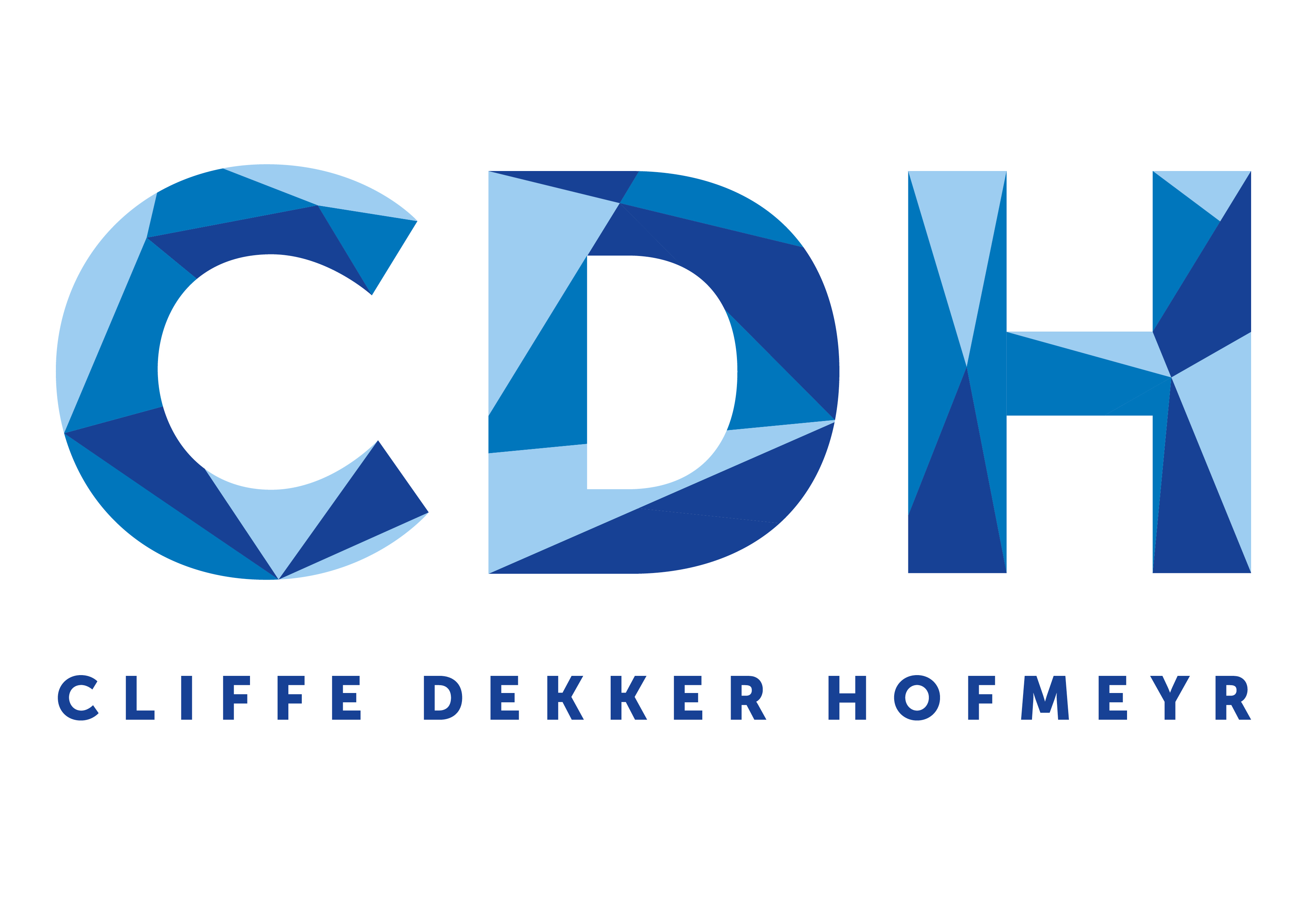 The firm: Cliffe Dekker Hofmeyr (CDH) believes the right partnership can lead to great things. The partnerships it cherishes and values most are those it has forged through time and experience with its clients and, of course, its people. CDH is a full-service law firm – one of the largest business law firms in South Africa, with more than 350 lawyers and a track record spanning 163 years.
Offering across the African continent: The firm is able to provide experienced legal support and an authentic knowledge-based and cost-effective legal service for clients looking to do business in key markets across Africa. Its Africa practice brings together the resources and expertise of leading business law firms across the continent that have direct experience acting for governments, state agencies and multinational organisations. This combined experience across the continent produces an extensive African capability. CDH also partners with other professional disciplines such as audit, business consulting or corporate finance disciplines to provide a seamless and integrated solution for projects that have a multidisciplinary dimension. The firm focuses on a number of key sectors which are active and thriving in Africa, including mining and minerals, telecommunications, energy, oil and gas, banking and finance, projects and infrastructure, hospitality and leisure and arbitration.
With first-hand, in-depth experience, CDH is able to offer sector-specific expertise and knowledge of regulatory nuances to provide an exceptional integrated service across Africa. This includes a proven track record and deal experience across multiple jurisdictions in Africa, a practical and commercial approach, a multidisciplinary team of experts managed from a single point, extensive sector experience, and dedicated, partner-led teams.
Areas of practice
The firm's corporate and commercial offering covers the full spectrum of business legal services, which it delivers through core practice areas and sector teams.
CDH has 12 esteemed core practice areas: corporate and commercial; competition; dispute resolution; employment; environmental; finance and banking; pro bono and human rights; projects and infrastructure; real estate; tax and exchange control; technology and outsourcing; and trusts and estates. The firm also has dedicated sector teams composed of lawyers from across practice areas, bringing a wealth of experience to key industries, such as aviation, black economic empowerment, construction and engineering, convergence and new media, employee benefits, energy, hospitality and leisure, insolvency and restructuring, insurance, M&A, mining and minerals, oil and gas, outsourcing, PPPs, private equity and more. The firm also has extensive public sector experience, acting for a large number of government departments and state-owned entities. Whether needing seamless coordination across a number of jurisdictions or delivery in a single location, the firm's clients can rely on advice that is underpinned by a solid understanding of both local and international considerations.
Diversity: CDH values diversity, respect for the individual and equal opportunity. At CDH, transformation is considered the shared responsibility of everyone in the firm. The firm puts a great deal of energy and time into its ongoing initiatives which aim to achieve CDH's greater transformation aspirations.
Corporate responsibility: CDH undertakes to look after the communities in which it operates through pro bono and volunteer work. To this end, CDH's dedicated pro bono and human rights practice facilitates access to justice for the disadvantaged and vulnerable.