Chile
FERRADANEHME is led by founding partner Nicole Nehme Zalaquett. Nehme and partner Sander van der Voorde, who joined FerradaNehme from Allen & Overy, oversee a team of 10 associates – many of whom are former FNE officials.
A substantial part of the firm's work over the past couple of years has concerned the wholesale and retail distribution of consumer goods, as well as the banking, communication and energy sectors. In addition to representing clients during investigations and merger processes before the FNE and the Chilean Competition Tribunal, FerradaNehme also advises nearly a dozen clients on competition compliance issues.
FerradaNehme successfully defended Nestlé Chile against claims that it and two other dairy companies allegedly abused their collective dominant position in the market for raw cow's milk. The firm is also acting on behalf of Walmart Chile in a case initiated by FNE against supermarket companies, and is advising port concessionaire Antofagasta Terminal Internacional in a process aimed at modifying the restrictions on vertical integration on ports imposed by the predecessor of the competition tribunal in 2002.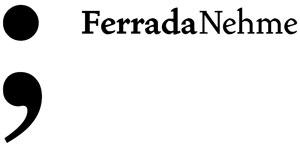 Competition Law (Antitrust)
Founded in 2000, FerradaNehme's competition law department was the first practice specialising in this area to be established by a firm in Chile. Led by Nicole Nehme, this practice area has the largest and, many believe, best-prepared team among Chilean firms.
Given their involvement in some of the most important cases to take place before Chilean competition authorities over the past 15 years, the professionals working in this team have extensive knowledge and experience in competition law. They employ a multidisciplinary approach to the cases where they work, being well versed in the principles of economics applicable to their practice, and they are known for their skills in creatively preparing solutions for the most complex competition law problems.
FerradaNehme's excellent track record and expertise make it one of the most sought-after law firms by businesses facing delicate and complex issues in this area. The members of this team are experts in issuing memoranda, preparing legal opinions and queries before the Antitrust Court, and representing clients involved in legal disputes. In addition, the lawyers permanently advise clients with regard to investigations by the Chilean Economic Prosecutor's Office, compliance programmes and other classified matters. Many of the firm's professionals teach competition law and related matters at some of the most prestigious Law Schools in Chile.
Orinoco 90. Piso 16, Las Condes
Santiago 7560970 - Chile
Nicole Nehme [email protected]
Rodrigo Ferrada [email protected]
Sander Van der Voorde [email protected]