Turkey
ELIG ATTORNEYS AT LAW remains the go-to option for competition advice in Turkey. Gönenç Gürkaynak leads an impressive team of 36 competition law specialists. He is joined by three partners: Korhan Yıldırım, Hakan Özgökçen and Öznur İnanılır, who was promoted in January 2016. In April 2016, the team also saw the addition of Ekrem Kalkan from the Turkish Competition Authority, where he served for 18 years and held various senior positions, including chief economist. Elig is the only Turkish firm with a full-time, in-house competition economist.
Unsurprisingly, Elig was involved in some major global mergers – including advising Dow and DuPont in a Turkish merger notification. The team also acted on behalf of Anheuser-Busch InBev during its merger with SABMiller, for which the Turkish Competition Authority launched a Phase II review. The Turkish enforcer unconditionally cleared the deal in June 2016.
On the behavioural front, Elig successfully helped flash memory company SanDisk avoid an investigation after the company retained the firm during a preliminary investigation by the Turkish Competition Authority. Elig also successfully represented Solgar Vitamin ve Sağlık Ürünleri, a nutritional supplement company, in an investigation before the Turkish antitrust authority; the company received no fines.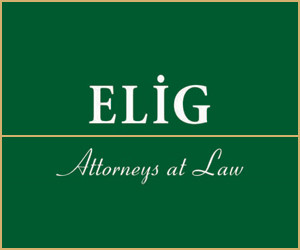 ELIG, Attorneys-at-Law is an eminent, independent Turkish law firm based in Istanbul. The firm was founded in 2005.
ELIG is committed to providing its clients with high-quality legal services. We combine a solid knowledge of Turkish law with a business-minded approach to develop legal solutions that meet the ever-changing needs of our clients in their international and domestic operations.
The firm builds and maintains close working relationships with a number of international law firms and collaborates with them to serve mutual clients on a range of transactions.
All members of the ELIG team are fluent in English and speak a variety of other languages. Many ELIG team members have obtained their graduate degrees in law schools in the US, the UK, Switzerland, France and Turkey. In addition to membership of the Istanbul Bar, Mr Gönenç Gürkaynak, the managing partner of ELIG, is also qualified in New York, and is further qualified as a solicitor of the Law Society of England and Wales, currently as a non-practising member.
ELIG's key practice areas are corporate law, mergers & acquisitions, competition law, anti-corruption, white collar irregularities and compliance, EC law, Internet law, technology, media & telecommunications law, data protection & privacy law, banking and finance law, litigation & arbitration, energy, oil & gas law, administrative law, real estate law, anti-dumping law, pharma and healthcare regulatory, employment law and intellectual property law.
ELIG delivers the top competition law practice in Turkey with 45 competition law specialists, out of a total of 87 lawyers at ELIG. In addition to unparalleled experience in merger control issues, ELIG has vast experience in defending companies before the Turkish Competition Board in all phases of antitrust investigations, abuse of dominant position cases, leniency handlings, and before courts on issues of private enforcement of competition law, along with appeals of the administrative decisions of the Turkish Competition Authority.
During the past year, ELIG has been involved in over 60 merger clearances by the Turkish Competition Authority, more than 20 defence project investigations, and about 15 appeals before the administrative courts. ELIG also provided more than 50 antitrust education seminars to employees of its clients.
ELIG has a significant practice in Turkey focusing on internal investigations and white-collar criminal matters. Among other things, the practice advises clients in connection with Turkish corporate compliance issues under the relevant OECD Convention, FCPA, the UK Bribery Act and Turkish anti-corruption laws. This includes all matters relating to data privacy, employment law, anti-corruption policies and other related aspects of the Turkish legal regime.
ELIG represents local and multinational conglomerates in M&A projects as well. The M&A team have vast experience and capability in handling multiple and significant M&A transactions, reorganisations, joint ventures and spin-offs. The firm's corporate team has a solid practice in providing commercial and corporate law services to corporations, advising foreign clients during their entry to the Turkish market, and daily operations thereafter.
Unlike many local firms in Turkey, ELIG has a recognised and significant practice in media, internet and new media, and telecommunications law. The practice mainly covers domain name disputes, website agreements, movie distribution agreements, internet copyright and internet trademarks, internet-related litigation, regulatory counselling, notice and takedown or judiciary decision enforcement assistance and localisation of telecom agreements and licenses to be signed with carriers.
ELIG also has a solid track record and knowledge of litigation before Turkish civil and administrative courts. ELIG is well equipped to handle all types of civil legal disputes before the Turkish courts.
Number of Lawyers: 87
Key Contact:
Gönenç Gürkaynak,
Managing Partner
Tel: +90 212 327 1724
[email protected]
For further information, please visit www.elig.com.
Firm contact details:
Çitlenbik Sokak No:12,
Yildiz Mahallesi,
Besiktas 34349,
Istanbul / Turkey
Tel: +90 212 327 17 24
Fax: +90 212 327 1725