Borden Ladner Gervais LLP 
Robert S Russell leads the competition team at BORDEN LADNER GERVAIS, Canada's largest law firm. The practice is active in defending clients in several class actions, particularly in regard to alleged price-fixing of capacitors and air cargo services. The firm secured a precedent-setting pretrial victory in 2015 for British Airways, one of the three remaining defendants in the cargo class action, when an Ontario Superior Court of Justice ruling reduced the size of the plaintiff class. Highly regarded partner Subrata Bhattacharjee leads the team defending Deutsche Bank in Canadian competition class action proceedings alleging that 15 global banks colluded to set foreign exchange rates. The firm is also acting for Loblaw in the bureau's high-profile abuse of dominance investigation. Partner Davit Akman joined the firm in January 2016.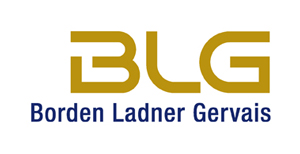 Borden Ladner Gervais LLP (BLG) provides comprehensive Canadian competition/antitrust and foreign investment advice to leading Canadian and global clients on some of their most critical matters. Our national practice has the strength to handle our clients' most significant needs through the firm's offices in Toronto, Montreal, Vancouver and Calgary. Our expertise and experience includes:
Merger clearance
Cartel investigations and litigation
Competition related litigation
Foreign investment advice and reviews under the Investment Canada Act
Distribution, pricing and marketing and advertising
Our lawyers are involved in the domestic and international competition/antitrust policy communities, including leadership positions in the International Bar Association, American Bar Association Section of Antitrust Law, Canadian Bar Association Competition Law Section, the International Competition Network and Canadian Chamber of Commerce.
Visit blg.com for more information on our Competition and Foreign Investment Group.
Key Contacts
Robert Russell
Partner & Chair, Competition and Foreign Investment Review
+1 416.367.6256
[email protected]
Subrata Bhattacharjee
Partner & Vice Chair, Competition and Foreign Investment Review
+1 416.367.6371
[email protected]

Davit Akman
Partner
+1 416.367.6329
[email protected]

Jeffrey Thomas
Partner
+ 1 604.640.4203
[email protected]

Denes Rothschild
Partner
+1 416.367.6350
[email protected]