Germany: New FCO toolkit fosters competitive balance in digital markets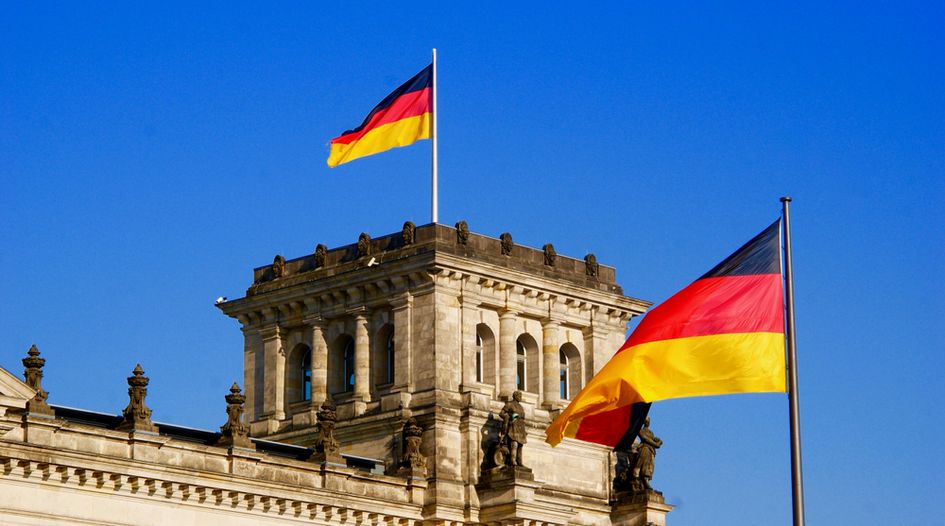 This is an Insight article, written by a selected partner as part of GCR's co-published content. Read more on Insight
---
In summary
In early 2021, the German Federal Cartel Office (FCO) received a new toolkit that is meant to ensure competition in digital markets, in particular in light of growing digital players that, in the view of the FCO, are a threat to competition. Section 19a of the Act against Restraints on Competition (ARC) stands out as a potentially influential means to intervene against the Big Tech companies. This article considers the intricacies of section 19a ARC, the various investigations that the FCO promptly commenced and the key differences between section 19a ARC and the European Commission's Digital Markets Act.
---
Discussion points
Background to the new iteration of the Act against Restraints on Competition
Section 19a: its substance and raison d'être
The German competition authority's current investigations under section 19a
Section 19a versus the European Commission's Digital Markets Act: differences
---
Referenced in this article
Act against Restraints on Competition
European Commission's Digital Markets Act
Federal Cartel Office
Meta/Oculus
Amazon Marketplace
Google
Apple
Amazon
Microsoft
Background to section 19a of the Act against Restraints on Competition
Digital markets have long been a part of everyday life, and the fast-moving and ever-changing nature – in particular according to many competition authorities – has often meant that legislation was slow to catch up with the challenges of the modern economic landscape.
In Germany, the legislator took significant action. It addressed digital markets in the 10th iterations of the Act against Restraints on Competition (ARC), which came into force on 19 January 2021, in a move to introduce a new form of digitisation legislation. With it, the legislator introduced a variety of changes, among which is a new tool – although, by now, 'new' is relative – for the Federal Cartel Office (FCO) to investigate and prohibit certain types of conduct by companies with perceived high cross-market influence.
Although not explicitly spelled out this way in the ARC itself, section 19a of the ARC (section 19a) is directly aimed at curtailing the behaviour of large digital platforms that are deemed to have too powerful an influence across markets and that might, thus, act to the detriment of other market participants or consumers. The FCO has not waited long to test out this newest addition to its arsenal and has pretty swiftly targeted all large digital players. The year 2021 saw a flurry of investigations commenced by the FCO under section 19a, and 2022 (as well as 2023) followed suit to show that the FCO means business.
While section 19a started off as the first provision to tackle large tech giants, it is no longer the only legislation to that effect. At EU level, the Digital Markets Act (DMA) entered into force on 1 November 2022 and will apply from 2 May 2023 onwards. While this regulation serves an – in principle – similar purpose to the German provision, there are key differences in its set-up and execution.
This article first looks in detail at section 19a before setting out a timeline of the investigations that have been brought under section 19a to date and considering the discrepancies between the German regulation and the DMA provisions. Finally, the article looks at the current and potential future coexistence of section 19a and the DMA.
Section 19a: its substance and raison d'être
Section 19a was added to the existing German competition law provisions as a 'step-sibling' to the traditional rules on abuse of dominance.
The legislator's intention behind this upgrade was to allow 'more effective control of large digital platforms which occupy a paramount cross-market significance.'[1] It came as a comprehensive regulatory sweep to oppose the perceived continuously rising influence of large (multi-sided) platforms in the digital sector.
To this end, the German legislator bestowed upon the FCO a significant proactive toolkit to check and (if – in the authority's view – needs be) curtail the conduct of companies that are deemed to hold such a position of paramount cross-market significance. The toolkit entails a two-step test.
Step one: determination of 'paramount cross-market significance'
The first step requires the FCO to determine the level of importance a company occupies across markets and, thus, whether it can be deemed to fall within the scope of the provision (ie, be considered of paramount cross-market significance).
Section 19a is predominantly aimed at large multisided platforms and online intermediaries.[2] As a consequence, it will likely only capture 'a small circle of undertakings', which have acquired a 'very strong presence on certain platforms as well as the necessary resources and strategic positioning to exert influence over others'[3] – and, indeed, the FCO has since only targeted five companies (ie, Alphabet/Google, Amazon, Apple, Meta and, most recently, Microsoft (GAMMA)).
Elements that the FCO should take into consideration when determining whether a company is of paramount cross-market significance are listed in section 19a(1) (and the FCO has shed more light on its application in practice in its decisions regarding Alphabet/Google, Amazon, Apple and Meta (see below)). This non-exhaustive list identifies, inter alia, the following potentially relevant characteristics:
holding a dominant position in one or several markets;
possessing financial power or the ability to access other resources; and
being able to access competitively relevant data.
The existence of a dominant position – although listed as one consideration – is not a mandatory requirement for a company to qualify as having paramount cross-market significance. This may benefit the FCO, as defining 'markets' in digital sectors – a notoriously difficult endeavour.
Once the FCO has finished its assessment, it will (on a positive finding) issue a decision, classifying a company as being of paramount cross-market significance for the purpose of section 19a. The decision will remain effective for five years, and any appeal must be brought directly to the Federal Supreme Court (see section 73(5), No. 1 ARC).
This differs from the procedure in, for example, traditional abuse of dominance cases in which the Higher Regional Court in Düsseldorf has jurisdiction in the first instance and whose decisions could be appealed up to the Federal Supreme Court. The argument advanced for leapfrogging directly to the Supreme Court is that the judicial procedure needs to be expedited. Digital markets are very dynamic and require quick intervention.
This conceptual decision – while not entirely surprising as the Higher Regional Court in Düsseldorf often took a critical stance when ruling on FCO decisions – is not convincing. Under German law, a decision by the FCO has immediate effect. Only if a highly specialised competition court (ie, the Higher Regional Court in Düsseldorf) has serious doubts about its lawfulness might the decision be revoked, but this is the exception rather than the norm. Hence, there is no direct need in practice to expedite proceedings.
Step two: prohibition of anticompetitive behaviour
Upon a finding of paramount cross-market significance under step one, the FCO can – after additional consideration – prohibit certain types of perceived problematic conduct. Procedurally, it may do so at the same time as issuing its step one decision or in a separate subsequent decision. To date, the FCO has opted for a sequential two-step approach in its first section 19a decisions.
Section 19a(2) lists a variety of conduct that may be deemed problematic from a competition perspective if the relevant company is of paramount cross-market significance. These, inter alia, include:
showing preference for one's own products or services on one's platform;
pre-installing one's own applications on hardware devices or otherwise including them in one's own offering;
preventing other companies from advertising their offers or selling to customers through channels other than those made available by the company; and
creating barriers of entry to other market participants based on the user data a company has accumulated.
Section 19a in practice: proceedings to date
Section 19a entered into force on 19 January 2021, and it did not take long for the FCO to use the provision as a basis for multiple investigations. Although not entirely unexpected, the speed and tenacity with which the FCO jumped into action were a clear (if non-verbal) statement of its will to prioritise counteracting the growing influence of the various tech giants.
The first proceedings – against Meta (formerly Facebook) – followed nine days after the provision took effect, with a flurry of proceedings against the other GAMMA[4] companies having ensued since then. This section briefly sets out the substance and development of the FCO's proceedings.
Meta/Oculus (28 January 2021)
The FCO brought its first section 19a case against Meta in respect of its practices in relation to Oculus' virtual reality gadgets and their integration into the Facebook social network.[5]
Although Meta had initially operated the Oculus services and the Facebook social network separately, it subsequently integrated Oculus into its social network platform and made use of the newest generation of Oculus glasses conditional on the user obtaining a Facebook account. Even pre-existing Oculus account users were not able to use the new gadgets unless they signed up for a Facebook account.
The FCO had originally opened proceedings against Meta in December 2020 on the grounds of alleged abuse of dominance (ie, its traditional toolkit), but subsequently extended its investigation to also cover its new powers under section 19a.
On 2 May 2022, the FCO found that Meta holds a position of paramount cross-market significance; a decision that Meta did not appeal.[6] On 23 November 2022, the FCO reported that Meta had offered and the FCO had accepted remedies in respect of the Oculus concerns. Oculus customers in Germany will now be able to use their devices via a separate Meta account without the need for Facebook or Instagram accounts.[7]
Amazon Marketplace (18 May 2021)
The FCO opened its second proceedings under section 19a against Amazon.[8] The authority focused entirely on the step one determination regarding whether Amazon Marketplace and its ancillary offerings could constitute a cross-market ecosystem of paramount significance.
On 5 July 2022, the FCO published its decision with a positive finding that Amazon was holding a position of paramount cross-market significance. Amazon appealed the decision in August 2022, which is now to be reviewed by the German Federal Supreme Court.[9]
Google (25 May 2021)
On 25 May 2021, the FCO started two separate but related proceedings against Alphabet/Google.[10] Under the first, the authority assessed whether Google's plethora of digital services[11] could collectively form a network of paramount cross-market significance and, on 30 December 2021, determined that it does.[12]
In the second proceeding, based on this initial classification, the authority is investigating – in a step two assessment – whether Alphabet/Google's practice on user data processing is potentially anticompetitive by not leaving Alphabet/Google's consumers 'sufficient choice as to how Alphabet/Google uses their data'[13] (see section 19a(2), No. 4a ARC). On 11 January 2023, the FCO took the next step in the proceeding with a statement of objection against Google.[14] The FCO found on a preliminary basis that Google's terms of use in respect of data processing used for its services (eg, Search, Maps, YouTube and Play) do not give users sufficient choice on the processing – both on whether to limit its extent or for which purpose data may be processed.
Google (4 June 2021)
On 4 June 2021,[15] the FCO added to its proceedings against Google by commencing another step two investigation[16] – this time in respect of Google's planned News Showcase feature. The News Showcase is available in Google's news app and desktop function and allows news publishers to present their content more prominently in a specifically designed story panel. The FCO opened its investigation following complaints, in particular, around whether it may constitute self-preference or hinder services offered by third parties. In addition, it was also interested in determining whether any of the contractual terms used by Google contained unreasonable conditions in respect of the participating news publishers.
On 12 January 2022, however, Google proposed commitments to address the FCO's concerns, which ended in a commitment decision on 21 December 2022. For one, Showcase partners will still enjoy protection over their ancillary copyrights. In addition, Google will provide more transparency on the framework conditions of the platform and ensure non-discriminatory access to Showcase.[17]
Apple (21 June 2021)
On 21 June 2021, the FCO also started proceedings against Apple.[18] The Apple case appears similar to the first Amazon proceedings in that the authority – originally – only assessed whether Apple's iOS operating system, its devices and several of its services can constitute a digital ecosystem of paramount cross-market significance (ie, only conducting a step one analysis). That notwithstanding, the FCO has already indicated that it intends to follow up the current investigation with a more conduct-specific (step two) assessment. Although no further details on the type of conduct have been published, the FCO refers to complaints regarding the Apple App Store's rules and its practice to restrict user tracking with the introduction of its iOS 14.5 operating system as possible self-preferencing behaviours.
On 5 April 2023, the FCO found that Apple's ecosystem (including its hardware and software products) put it in a position of paramount cross-market significance.[19] Apple indicated that it intends to appeal the decision by the FCO.[20]
Amazon (14 November 2022)
Following the finding of Amazon having paramount cross-market significance, the FCO commenced an additional two step two proceedings against the company that had previously only been investigated as potential abuse cases.[21] Both proceedings relate to Amazon's treatment of retailers on its Marketplace platform, with one proceeding examining Amazon's price-control mechanisms (ie, its use of algorithms) and the other focussing on brand-gating issues potentially preventing retailers from selling certain brands.
Microsoft (28 March 2023)
On 28 March 2023, the FCO opened step one proceedings against Microsoft to determine whether Microsoft's ecosystem (which includes Windows and Microsoft's Office products) is of paramount cross-market significance.[22] The FCO's investigation, for now, is entirely focused on the company's position in the market and is not yet aimed at assessing any specific practices by Microsoft.
Case analysis – step one applied for real
The FCO provided detail on the application of section 19a in its step one decisions. To date, four such decisions have been issued in the Alphabet/Google,[23] Meta,[24] Amazon[25] and Apple[26] proceedings. Although comparatively long, the FCO's consideration sections of each decision appear a little convoluted and do not provide sufficient clarity on a potential prioritisation or weighing of the relevant factors for the purpose of the ultimate decision. This notwithstanding, the decisions add a lot of colour to the otherwise concise information in section 19a(1).
Alphabet/Google (B7-61/21, 30 December 2021)
Google/Alphabet was the FCO's first step one decision under section 19a. In its considerations, the FCO listed eight broad factors that it deemed relevant for the finding of paramount cross-market significance. It did not comment on the relative weight of these factors, although perhaps tellingly some had much more extensive explanations than others.
First, the FCO looked at quantitative considerations (ie, the size of Google's user numbers and number of advertising customers) when taking account of the prominence of Google's services (its search engine, Chrome browser, the Android system, the YouTube platform and the Google Play Store).
Second, the company's cash flow and financial resources were deemed relevant to establishing and enforcing its position of paramount cross-market significance.
Third, the FCO considered that the vertical integration (ie, the interconnected nature) of Google's services added to its paramount significance because they complemented each other and were, therefore, more attractive to consumers.
Fourth, the authority listed bundling advantages arising out of Google's interconnected services. Google can – according to the FCO – cross-promote its various services between different applications and, thus, also implicitly guide users from one service to another at the expense of third-party providers. As an example, the FCO named the Android system that offers Google service applications in the form of a search engine, browser (Chrome), navigation tools (Maps), video platform (YouTube) and email services (Gmail).
Fifth – although notionally connected to four – the FCO took account of Google's use of pre-installing its services to entice users to use them rather than alternatives offered by competitors. The FCO observed that this most prominently happened on the Android system, but that Google also used its financial resources to strike similar arrangements with third-party providers of other devices.
Sixth, Google's access to (user) data impacted on its status as a company with paramount cross-market significance. As a result of its large number of services and their interconnectedness, Google has, according to the FCO, access to a significant volume of very detailed user data. This enables Google to clearly identify specific users and tailor, for example, advertising to them. Google – in contrast to its competitors – is, therefore, in a position to use the data obtained to improve and expand its services based on specific information.
Seventh, Google is deemed by the authority to be a rule maker that can control the access of third parties to its own infrastructure. As some providers (eg, advertising firms) rely on access to Google's infrastructure to reach consumers, Google has much stronger negotiating power and can design the terms for accessing its platforms in a way that benefits itself, while third parties have to accept the terms as they are offered.
Lastly, the FCO emphasised the particular importance of Google's search engine – not just for Google's business, but also for its wider social significance. It noted that although much information is available online, often this information is inaccessible to customers if not identified through a search engine. Google's search engine – as the most widely used global search service – can, therefore, affect the business success of other unrelated companies, simply depending on the ranking in its search results. Equally, according to the FCO, Google is in a position to form opinions depending on which information is listed most prominently in its search results.
Meta (B6-27/21, 2 May 2022)
In Meta, the FCO commenced its final assessment by remarking that the company's position of paramount cross-market significance primarily resulted from its complete 'occupation' of the entire demand for social media services, including associated services via Meta Platform Inc. The FCO continues in saying that this all-encompassing presence, with billions of users worldwide from all age ranges (and from both the private and business sector), established Meta as a tightly intertwined ecosystem rich in resources and with the inherent risk of creating a significant restriction to competition. After this very blunt introduction, the FCO proceeded with its list of relevant factors that were taken into consideration in the wider assessment.
As in Alphabet/Google, the FCO considered the access to a wide and very detailed user data pool as well as the company's large financial resources to be of importance for the determination of paramount cross-market significance. In a similar fashion as Google's search engine and other services, the FCO also considered the market position of Meta's various services. It acknowledged that Meta's Facebook app holds a dominant position in the market for social media targeting private users and particularly noted the large and stable number of active users in Germany that, with 20–30 million per day, it considered to have a strong propensity for tipping the market. The authority further remarked on Facebook's dual nature of both social media platform and multi-sided market with its ability to bundle Meta's various services. Next to Facebook, the FCO also looked at Meta's other services: Instagram, WhatsApp and Facebook Messenger. Although not going into as much detail with Meta's second-generation services, the FCO nevertheless stressed their importance for German consumers and, thus, the relevance in its assessment, noting in particular Instagram's high user number and bundled services similar to Facebook, as well as WhatsApp's position as most prominent global and national messenger service.
In addition to these factors that resembled the Alphabet/Google decision, the FCO also listed two new factors.
First, it analysed the commercial role of Meta's platforms (predominantly Facebook) for business users as a relevant element for paramount cross-market significance. The three angles the authority focused on most strongly were advertising space, the platform's importance as an outlet for press and news providers, and its multisided natured that allowed for business-to-consumer transactions to be offered directly via links.
Second, the FCO highlighted Meta's ability to lock in users owing to its sheer size. The FCO's rationale in this regard was that consumers' costs of moving service providers often outweighed the perceived benefits. Although Meta has competitors in some sub-segments of its portfolio, there is no real competitor across the entire spectrum. Users who would wish to move would, therefore, have to switch one provider for several others. As a result, the FCO concludes that Meta's its size is both self-enforcing its existing position by disincentivising users to leave while at the same time also attracting new users to join.
Amazon (B2-55/21, 5 July 2022)
The Amazon decision is in many ways similar to the Alphabet/Google and Meta decisions in the factors taken into account. However, the FCO's introduction to its considerations sheds light on the overall focus of its analysis in the context of step one.
The FCO considers Amazon's financial resources and access to data as relevant factors in the determination of cross-market paramount significance. Similar to its Facebook decision, the authority also looked at the hybrid nature of Amazon's platform, which can operate both as a bilateral retail space and a multisided sales intermediary and concluded that Amazon, owing to its large portfolio of sellers and own offerings, was able to lock in users and attract new customers. Next to this, the authority considered Amazon's market position in e-commerce. The FCO did not refer to Amazon as having a dominant position but rather as being a key player in the e-commerce sector as a result of its large number of third-party sellers and its large share of an estimated 50–60 per cent of online retail in Germany. This was deemed to give Amazon a head start with which competitors were unlikely to catch up.
Apple (no case number at time of writing)
The FCO announced its conclusion on 5 April 2023 that Apple held a position of paramount cross-market significance – however, the actual decision had not been published yet. This notwithstanding, the FCO's press statement provides some insight into the factors on which the FCO based its decision. Some of these are the same or similar as in its previous decisions (eg, position as rule-maker, ability to lock in customers, large turnover, position of dominance or at least significant strength, financial resources and access to data). Two factors, however, appear to be new and were not mentioned in previous decisions.
First, whereas the other decisions only focused the virtual software portfolio of the other companies, in the case of Apple, the FCO also took account of Apple's position on the hardware market, in particular in respect of smartphones, tablets and smartwatches.
Second, the FCO added another element to the resources factor. While in its previous decision, it primarily looked at an undertaking's financial power and access to user data to determine the strength of its resources, in Apple the FCO also emphasised the market value of Apple's brand as part of its competitively relevant resources.
Section 19a versus European Commission's Digital Markets Act: differences
Although both regulatory frameworks aim to regulate digital companies, section 19a and the DMA take different approaches on how to best achieve this desired outcome, with some significant discrepancies.
Conceptual guidance versus prescriptive classification
The first aspect that shows the difference in approach is the identification of an 'addressee undertaking'.[27] Section 19a provides various characteristics that should be considered when assessing whether a company is an addressee undertaking. They serve a guiding function and are required neither cumulatively nor as a mandatory prerequisite (although it would seem sensible to assume that the more of the characteristics present, the more likely that a company will be an addressee undertaking).
The DMA takes a much more static and prescriptive approach. The concept and scope of 'gatekeeper', under article 3, is an undertaking that is presumed (but rebuttable)[28] to meet the following criteria:
it has annual turnover in the European Economic Area of at least €7.5 billion in each of the past three years, or a fair market capitalisation or average market capitalisation of €75 billion in the past financial year;
it provides a core platform service with at least 45 million monthly active EU end users in the past financial year, and at least 10,000 active business users established in the EU; and
it provides the same core platform services in at least three member states.
Therefore, the DMA defines very rigid thresholds for whether a company qualifies as an addressee undertaking and, thus, leaves less little room for case-specific factors.
As such, at least in theory, the approach in section 19a offers the authority more flexibility, while conversely bearing more uncertainty for potential addressee undertakings.
Prohibitions and obligations
The second divergence between section 19a and the DMA is the way in which prohibitions and obligations regarding conduct seen as problematic are imposed.
Section 19a(2) of the ARC allows the FCO to prohibit certain types of conduct that fall within the list included in the ARC, provided the company has been found to constitute an addressee undertaking. The key aspect is that it is for the FCO to issue the prohibition and specify a type of conduct the prohibition applies to. So long as it does not do so, the classification as addressee undertaking does not have any immediate adverse consequences.
This differs from the mechanism under the DMA. Once a company has been deemed an addressee undertaking, it must immediately and automatically comply with all obligations defined in articles 5 and 6 of the DMA. No further decision by the Commission is required, nor will there be a selective compilation of applicable obligations – if one is caught by the DMA provisions, it is a one-size-fits-all application process.
Justifications and exemptions
A further difference between section 19a and the DMA is how the respective pieces of legislation deal with the questions of exempted conduct and companies' ability to justify their actions.
The section 19a catalogue of blacklisted behaviour is very broad and – contrary to the traditional abuse of dominance framework – appears to be drafted in a way that shifts the burden of proof on the relevant company. If successful, the conduct will not be prohibited, even if the company is deemed to be an addressee undertaking and the conduct would otherwise be frowned upon from a competition law perspective.
The situation under the DMA is even more difficult for companies. Any attempt to avert the obligations and prohibitions set out under the EU legislation is significantly more restricted. In line with its one-size-fits-all approach on obligations, the DMA does not provide for truly individual considerations when it comes to exemptions of conduct.
Although the DMA contains some form of potential safety net by stating that the gatekeeper presumption is rebuttable and allowing addressee undertakings to seek reassurance from the Commission on the compliance of proposed behaviour with articles 5, 6 and 7 obligations, it does not give those companies the opportunity to objectively justify their behaviour or have their interests weighted against the wider aims as envisaged by the DMA – ensuring a fair economy. Instead, articles 8, 9 and 10 envisage the only two scenarios in which an addressee undertaking may be excused from the otherwise automatically applicable obligations.
Economic viability exemption: upon reasoned request by the addressee undertaking, a specific obligation (ie, not all the obligations) may be temporarily suspended if the addressee undertaking can demonstrate that the particular obligation 'would endanger [its] economic viability' arising from 'exceptional circumstances' that are beyond the addressee undertaking's control.[29] This suspension is limited in its extent and duration to what is needed to address the threat to the addressee undertaking's economic viability and will be reviewed by the Commission on an annual basis.
Public interest exemption: an addressee undertaking may also be granted an exemption (upon its own request or initiative by the Commission) from a specific obligation on grounds of public health and public security.[30]
Neither of those exemptions envisage the possibility of a weighing of interests and, thus, offer the addressee undertaking a more limited menu of possible defence arguments; however, the procedural upside of this is an undoubtedly accelerated investigative and administrative process under the DMA – which has often been criticised in conventional competition provisions.
Procedural discrepancies
Assessment and self-assessment
While section 19a sets out qualitative criteria for the FCO to take into account in determining whether an undertaking has paramount cross-market significance, undertakings are expected to self-assess against the quantitative thresholds set out in the DMA and identify themselves to the Commission if these are met.
Appeal
Section 19a is subject to the same appeals process as other decisions taken by the FCO under the ARC (albeit going straight to the Federal Supreme Court). By contrast, however, while undertakings can request the Commission reconsider a designated gatekeeper status (in specific circumstances), there is no external route of appeal. If fines are imposed, an addressee undertaking is able to appeal to the European Court of Justice as the first and final recourse.
General aim of the provisions
The points above illustrate the slightly more general divergence between the two pieces of legislation, in particular in respect of their positioning regarding the existing rules on competition law. While section 19a has been clearly integrated into the existing German competition law provisions, this is not the case for the DMA.
The EU legislation is not meant to be a new facet of competition law; it is meant to exist next to competition law.[31] In this regard, in the view of the Commission, it is to address unfair conduct that is not otherwise captured by competition law. This also makes clear, however, that the DMA is not intended to serve the same aims as competition law does and, therefore, does not follow the same policy objectives, which would explain the approach in respect of obligations and exemptions.
Where does the future lead: section 19a and the DMA
A key question that remains is how (and whether at all) section 19a will be able to coexist with the DMA once the EU legislation starts to apply in May 2023. Section 19a had a clear first mover advantage in both becoming legally effective and having been used to initiate various investigations, but this may not amount to much.
Although the DMA is without prejudice to EU and national competition laws, it is also intended to provide harmonised legislation across the EU to address digital gatekeepers. Where there is an overlap with the provisions of the DMA, such as section 19a, it may be that in the long run authorities find it easier to commence investigations under the DMA – even if in Germany the FCO has been quite verbal during the DMA drafting phase in its desire to keep more powers in the members states. [32] The outcome of any criticism by the FCO (and other national authorities) was only semi-successful in the end. Enforcement powers in the new DMA world lie solely with the Commission, though it can cooperate with and request assistance from the FCO. The FCO can start investigations under the DMA in Germany, but will have to cede the final substantive decision to the Commission.
What the future will bring for section 19a in this new world is still blurry and undecided. There has been (at least to date) no word on its retirement, and while the German legislator is currently working on an amendment to its competition legislation to allow effective enforcement of the DMA, no modification to section 19a have (yet) been proposed. As such, it remains to be seen whether the FCO's newest tool can retain its raison d'être. FCO president Andreas Mundt at least seems confident the German competition authority will still have sufficient scope to enforce section 19 once the DMA is properly in force and applicable – even if perhaps not as widely as before.[33] So, watch this space.
---
Notes