Germany: Bundeskartellamt fosters competition in era of conflict and digital upheaval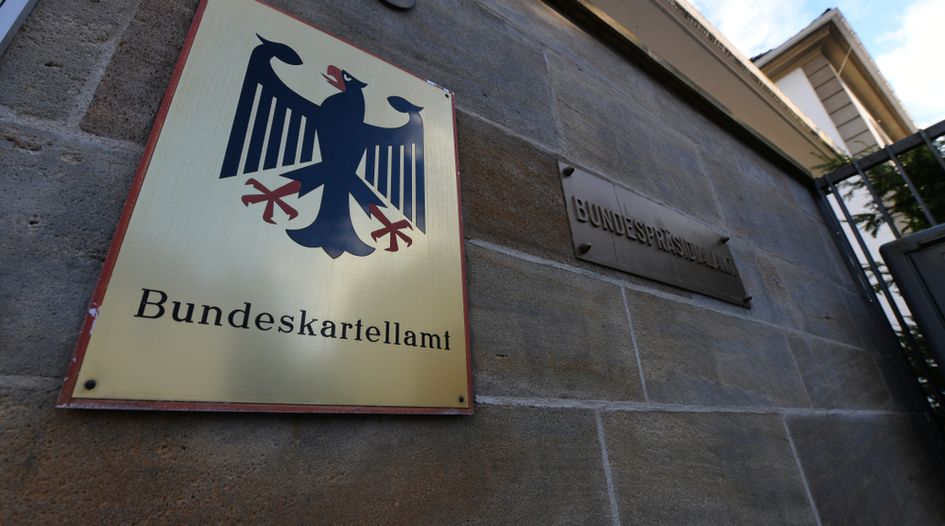 This is an Insight article, written by a selected partner as part of GCR's co-published content. Read more on Insight
---
In summary
In times of turmoil, the Bundeskartellamt (German competition authority) remains the guardian of competition. Russia's terrible attack on Ukraine has caused upheaval in many markets. In all sectors, the Bundeskartellamt ensures that competition is not impeded or slowed down. We prosecute illegal cartels, prevent the abuse of market power and preserve variety in markets through resolute merger control. The digital economy remains a key focus as we forcefully apply our new instruments, particularly with regard to large digital companies. Our efforts already show tangible results for competition and consumers. Besides taking strong enforcement action, we help companies that are looking for guidance and orientation – in particular responding to crisis effects, but also to sustainability challenges.
---
Discussion points
Protecting competition in times of crisis
Digital enforcement stronger than ever
Sustainability and competition go hand in hand
Never letting up on prosecuting harmful cartels
Stringent merger control – more important than ever
Adapting to change and looking ahead
---
Referenced in this article
Draft Horizontal Block Exemption Regulations and Horizontal Guidelines on the applicability of article 101 of the Treaty on the Functioning of the European Union to horizontal cooperation agreements
Regulation (EU) No. 1308/2013
German Competition Act (GWB)
GWB Digitalisation Act
The Bundeskartellamt (German competition authority) has a wide range of responsibilities: in these difficult times, our most important priorities still include cartel prosecution and preventing the abuse of market power. We took up these tasks in 1958, the year in which the Bundeskartellamt was founded. In merger control, which is equally important and has been in place since 1973, we take special care that acquisitions do not harm competition. In 1999, we received competences in the area of public procurement law. Each year, the public sector awards contracts worth hundreds of billions to private companies, making it a significant economic factor. With our yearly review of over a hundred award proceedings, we make sure that public contracts are awarded under competitive conditions. Since 2017 the Bundeskartellamt has been authorised to also carry out sector inquiries into consumer protection issues. The fully digitised Competition Register for Public Procurement began operation in 2021 and has already proven to be a powerful weapon against white-collar crime. Contracting authorities can check in a single nationwide electronic search whether a company has committed relevant violations of the law and might be excluded from award procedures. The digital sphere remains a top priority as we continue to apply the new extended abuse control rules to digital companies (section 19a German Competition Act (GWB)). At the beginning of 2023, we took up the task of preventing the misuse of government relief amounts in the energy sector.
Protecting competition in times of crisis
The past two years have seen fundamental changes to the economy and competition. The pandemic has left a lasting mark on many economic sectors and has taught us how fragile markets can be if they cannot run smoothly. The Russian war against Ukraine has caused upheaval in many markets and has led to an energy crisis of unknown proportions. And yet, these crises have also shown us that the self-healing powers of the markets still function. Bottlenecks and closures were followed by a resumption of supply chains, and innovative solutions are thriving in competitive environments. As a competition authority, it is our role to protect these self-healing forces and competition as a whole. Inflation has especially affected energy prices, and the Bundeskartellamt has looked intensively at the mineral oil sector. In late November 2022, we published the first results of an ad hoc sector inquiry focusing on refineries and the wholesale level, taking into account aspects such as production and cost-relevant factors, information on capacity development and utilisation of refineries, the procurement of crude oil, logistics, sales and customer structures, as well as pricing mechanisms and contract structures.[1] The inquiry was initiated in April 2022 as a response to the persistent decoupling of prices charged at petrol stations from the crude oil price. We also foster competition by ensuring that prices are as transparent as possible for consumers. The Bundeskartellamt's Market Transparency Unit for Fuels collects real-time price data from approximately 15,000 petrol stations in Germany. This provides consumers with an updated and comprehensive picture of the petrol prices at all times and, consequently, fosters price competition. In 2022, this data was used for monitoring the price developments continuously and very attentively, especially during the weeks and months in which the German energy tax was reduced. In the near future, based on a legal change made by the legislator in 2022, the Market Transparency Unit for Fuels will start to receive information on the quantities supplied at each petrol station to significantly improve monitoring and the quality of data.
With the introduction of German energy price relief measures for electricity, gas and heating in January 2023, the Bundeskartellamt embarked on a new enforcement task to combat potential misuse of the corresponding energy relief amounts. While we are familiar with the energy sector, by taking on this task we are entering a completely new field of activity. The goal here is not to protect competition, but first and foremost to protect taxpayers and prevent companies from raising their prices irrespective of procurement cost increases with the aim of exploiting government relief amounts. We have already set up a new division with experienced case handlers and are dedicating ourselves to this important task. It is anything but trivial to identify relevant violations among thousands of suppliers with various tariffs and tens of thousands of individual contracts, including industrial customers. But we are using our experience from cartel enforcement and are making very good progress. In particular, the planning of concrete investigative measures is already far advanced. This is a challenging task for the Bundeskartellamt, but these extraordinary times call for extraordinary measures.
In times like these, we are not only an authority that sanctions violations. To support the self-healing powers of the economy, the Bundeskartellamt also examined several crisis-induced economic cooperation agreements. For example, we provided guidance and orientation regarding an agreement in the sugar industry to prevent gas shortages with severe consequences. The agreement provided for sugar producers to make production capacities available to each other in the event of gas supply cut-offs and ensuing production stoppages at the factories affected. This scenario had to be avoided in the interest of consumers as excessive peaks in prices for the base product sugar would have affected the entire supply chain. We considered the fact that the cooperation project was intended as a one-time temporary cooperation project solely for the purpose of mitigating a unique and exceptional geopolitical situation. It was central to our assessment under competition law that the flow of information between the companies was limited to what was necessary by means of accompanying measures. This example shows that crisis management initiatives within the framework of competition law are possible. To this end, we also published a joint statement in the European Competition Network (ECN) on the application of competition law in the context of the war in Ukraine. This statement refers to the need for companies to address severe disruptions caused by the impact of the war.[2] We also proved during the pandemic that competition law is flexible enough to address extraordinary situations. These flexibilities are not based on leniency or turning a blind eye, but on acknowledging that in times of crisis markets and competition work differently than in normal times.
Digital enforcement stronger than ever
In the digital economy, we see robust enforcement actions around the world. Competition authorities have already achieved a great deal, and Germany is at the forefront. The goal is to make digital markets more contestable and to limit the harmful impact of the strong positions of big established players. We need fast as well as effective intervention, which poses a challenge to conventional antitrust law. Germany has further modernised abuse control, and the Bundeskartellamt received new tools for tackling large, digital companies with the 10th amendment to the GWB (referred to as GWB Digitalisation Act). A new provision, section 19a, was introduced, which extends abuse control and enables us to intervene earlier and more effectively against certain anticompetitive practices. Under the new rules, we also benefit from a shortened judicial review process. There is only one judicial body before which decisions based on section 19a can be challenged – the Federal Court of Justice. In some other member states within the EU, the introduction of similar rules has been suggested: section 19a has been considered a model for competition law provisions in Italy, for example, and other countries, such as Greece, are planning to introduce national rules for ecosystems.
As the digital economy remains at the top of our agenda, we clearly see that the application of section 19a is working.[3] Last year, we concluded proceedings with first tangible results for competition and consumers. New proceedings have been initiated, others are ongoing. Section 19a follows a two-step approach: if the Bundeskartellamt determines that a company is of paramount significance for competition across markets (designation), we can prohibit certain practices including the self-preferencing of a group's own services, the 'envelopment' of non-dominated markets by way of non-performance based anticompetitive means, such as tying or bundling strategies, or creating or raising barriers to market entry by processing data relevant for competition (conduct-related proceedings).
Designation proceedings
In 2022, we concluded proceedings to determine Amazon's and Meta's paramount significance for competition across markets. In April 2023, we also completed the designation with respect to Apple. The designation with respect to Alphabet/Google was already concluded at the end of 2021. Amazon and Apple appealed the designation decision; it is now up to the Federal Court of Justice to decide. In the case of Meta and in the case of Alphabet/Google, the designation decisions are final. A new designation proceeding was just recently initiated against Microsoft to examine whether the company is of paramount significance for competition across markets.
Conduct-related proceedings
We also made considerable progress in our proceedings relating to specific conduct.
We achieved significant improvements for publishers using Google News Showcase, a service that offers publishers options to present their content within a specific framework set by Google. The examination focused, in particular, on the balance between the rights and obligations of the content providers in relation to Google, possible discrimination between publishers and possible self-preferencing of Google's own services. As a result of our proceeding, Google abandoned its plans to integrate Showcase into the general Google search service. It will continue to be irrelevant for the ranking of the search results whether or not a publisher participates in Showcase. Google has changed its contractual practice in such a way that press publishers will not face difficulties in asserting their general ancillary copyright. It has also been ensured that further publishers will be able to participate in Google News Showcase in the future.
In our proceeding against Meta, examining the linkage between VR headsets and the social network, the company reacted to our concerns: users who want to use the Quest 2 VR headset offered by Meta Quest (formerly Oculus) no longer need a Facebook account to do so. This also applies to the new Quest Pro headset. The proceeding is still ongoing and has not yet been concluded. We are also examining whether and how data processed in the context of different Meta services are combined. The extent to which this data processing is permissible remains a subject of discussions between the Bundeskartellamt and Meta. Until this matter has been clarified, Meta will, subject to certain exceptions, keep the data of users with a separate Meta account that are generated during their use of the Meta Quest headsets separate from the data gathered from other Meta services.
At the end of 2022, we also sent a statement of objections to Google against its data processing terms. Based on its current terms, Google can combine a variety of data from various services and use them, for example, to create very detailed user profiles that the company can exploit for advertising and other purposes, or to train functions provided by services. In that respect, Google enjoys a strategic advantage over other companies. In our proceeding, we have measured Google's practices against the requirements set out in section 19a: the company has to give users sufficient choice as to how their data is processed. In our statement of objections, we have reached the preliminary conclusion that this is not the case. For these and other reasons, we are in dialogue with Google. We are also in close contact with the European Commission, as it is likely that the Digital Markets Act (DMA) will apply to certain Google services in the future.
In 2022, other proceedings were initiated on the basis of section 19a or extended under the new provisions: in the case of Amazon, two already ongoing proceedings, namely into brand gating and into price control mechanisms, were extended to include section 19a. The brand gating proceeding examines possible disadvantages for market place sellers caused by various instruments applied by Amazon, such as agreements between Amazon and (brand) manufacturers that could exclude third-party sellers from selling (brand) products. In the price control proceeding, we are examining whether Amazon is influencing sellers' pricing by means of price control mechanisms and algorithms. In 2022, we initiated a proceeding against Apple to review the company's tracking rules for third-party apps. These rules have raised the initial suspicion of Apple preferencing its own offers and impeding other companies. In the past year, we also initiated a proceeding on account of possible anticompetitive restrictions caused by the Google Maps Platform.
In early 2019, based on the rules of traditional abuse control, we imposed extensive restrictions on Facebook regarding the processing of user data. The Facebook case is still pending before the Düsseldorf Higher Regional Court, which has referred certain issues to the European Court of Justice (ECJ). The Advocate General at the ECJ largely sided with our view on the interplay between data protection and competition law, as we are now waiting for the ECJ to render its decision.
While we rigorously apply our new tools, section 19a will remain effective also with the DMA in place. The DMA will be an important building block in taking more effective and, above all, faster action against large digital companies. The DMA refers to gatekeepers. The rules and obligations set forth in the DMA have been profoundly informed by previous cases in the digital economy from competition authorities all across Europe. As the Commission will be the sole enforcer of the DMA, national competition authorities might provide support while still continuing to apply competition law, including national rules regarding large digital companies, such as section 19a in Germany. This is crucial as it means that we can complement the DMA with important proceedings. National competition authorities have cases that are specific to their countries, and we will be able to tackle services as well as types of anticompetitive behaviours not covered by the DMA. This also means that the competition community can maintain and further promote cooperation and mutual learning with respect to different approaches to tackling the problems posed by the digital economy. The adoption of the DMA provides new momentum for working together. We have done so with much success within the ECN in the past and want to build on this in the future.
Digitalisation is relevant for almost all sectors of the economy. In the area of merger control, the Bundeskartellamt assessed various acquisitions in the last year, including Meta/Kustomer and Microsoft/Xandr. With a view to platforms and cooperation, the Bundeskartellamt provided informal guidance on several projects. In this context, the Bundeskartellamt gave the green light for establishing Catena-X, a data network for collaboration in the automotive industry. Cases like Catena-X and the ongoing proceedings against Deutsche Bahn, in which the Bundeskartellamt issued a statement of objections due to the possible hindrance of mobility platforms, highlight the continuously increasing importance of digitalisation and access to data across all industries. In January 2023, we initiated a proceeding against PayPal on account of practices possibly foreclosing competitors and restricting price competition. We also apply our powers in the digital sector to carry out sector inquiries. A report for public discussion on the inquiry into non-search online advertising was published last year.[4] Non-search advertising is based on a highly complex system of automated trading in online advertising space, which many people find quite opaque. Google holds a strong market position at almost all levels of the value chain. With our investigation we have shed some light on this matter, which is a black box for many market participants. We also carry out sector inquiries in the area of consumer protection focusing on digital services. Since 2017, we have already completed in-depth examinations of comparison platforms, smart TVs, online user reviews and mobile apps and have uncovered many violations of consumer rights. Our investigation into messaging and video services is almost complete. An inquiry into (credit) scoring in the online retail sector is ongoing. With our investigations we not only uncover violations of consumer rights, but we give advice to consumers how to avoid pitfalls on the internet and we make concrete proposals how consumers can better protect themselves online. While we do not have the power to order the termination of infringements by official decree at the moment, the legislator intends to strengthen our role in the area of consumer protection in the future.
All our work in the digital sphere has been profoundly informed by our general policy work. In 2015, we set up an internal think tank on internet platforms, bringing together academic expertise and insights from our case practice. Later on, our dedicated Digital Economy Unit took over the task of conducting further conceptual groundwork (eg, on multi-sided markets or platforms, data-driven business models, algorithms, questions on access to data relevant for competition and digital ecosystems). The Unit also supports the decision divisions in their case work. As in previous years, the Bundeskartellamt published various articles, for example, 'The Evolving Concept of Market Power in the Digital Economy' in the context of the OECD,[5] 'Compendium of approaches to improving competition in digital markets' in the context of the German G7 presidency[6] and the background paper 'Merger control in the digital age' in the context of the Bundeskartellamt's Working Group on Competition Law.[7]
Sustainability and competition go hand in hand
The Bundeskartellamt and other competition authorities around the world increasingly receive requests from companies wishing to cooperate in order to become more sustainable. In the case of the Bundeskartellamt, we have dealt with such initiatives for several years and our case practice is growing.
The main goal of sustainable production is to maintain social and ecological standards throughout the supply chain from the purchase of raw materials and manufacturing to the distribution of the product. Sustainability is a genuine competitive factor for companies because they can use sustainable products to distinguish themselves from their competitors. However, new sustainability initiatives can be expensive and risky for companies. The aims of these initiatives are often meant to be achieved through agreements between as many companies as possible.
As the sustainable use of resources is of key importance to society as a whole, competition law does generally not stand in the way of sustainability-related cooperation agreements. On the contrary, effective competition is part of the solution. Only competition can generate the innovation needed to achieve a more sustainable use of the resources available to us.
Against this background, the Bundeskartellamt has always been ready to provide informal advice to companies regarding the competition law criteria that have to be observed when cooperating with others. For better guidance and orientation, our arguments and guiding principles underlying our competitive assessment are published.[8] The Bundeskartellamt has, for example, dealt with the following initiatives.
The animal welfare initiative Initiaitve Tierwohl has already introduced an agreement between agricultural producers and the food retailing sector for pork and poultry, which is expanded to cattle. The objective is to reward livestock owners with a standard premium for improving the conditions in which animals are kept. In the past, the Bundeskartellamt had already provided guidance to the initiative to ensure that the agreement complied with competition law. This included an identification and labelling system specifying meat produced in line with animal welfare criteria, which allows consumers to make an informed choice when shopping for food. As a standard premium can be problematic, the Bundeskartellamt has requested the initiative to develop a more competitive model over the next years.
The initiative Agrardialog Milch proposed introducing a financing concept in favour of raw milk producers. In this case, we concluded that the proposed model was not acceptable under competition law. Essentially, the initiative's representatives of milk producers suggested agreeing on surcharges, which would have been passed along the supply chain right down to the milk shelf. Sustainability goals were not pursued with the initiative. In our assessment, public interest objectives, such as sustainability, are legitimate aims. But the economic interest in a higher level of income per se cannot justify the exemption of such an agreement from competition law rules, especially when sustainability does not play a role in the agreement.
The QM+ programme, an industry initiative that wants to increase animal welfare in milk production, did not raise any serious competition concerns. The programme aims at financing the additional costs incurred through an animal welfare surcharge payable to farmers by food retailers (indirectly through dairies). It also includes labels that indicate to consumers that products fulfil the agreed animal welfare standards. Especially when it comes to milk, there are many different competing labels and vigorous competition between the different brands. Participation in the programme is voluntary and only some of the dairies will participate in the QM+ programme. The Bundeskartellamt will reassess the programme after the first phase of its introduction in 2024.
While the Bundeskartellamt welcomes and encourages cooperation projects seeking to improve sustainability, there is the danger that sustainability could be misused as a gateway to politicising competition policy. In our view, we have already found a good compromise: competition law allows for cooperation in many ways. In its revised horizontal guidelines, the EU Commission will include a new chapter on sustainability agreements. The draft adheres to the current understanding of article 101(3) TFEU, while consumers in the relevant market must be compensated for any negative impacts incurred from a restriction of competition. But at the same time, the draft allows efficiencies realised outside the relevant market to be taken into consideration to a certain extent within this framework (categories of non-use value benefits, collective benefits). Besides that, we are already applying the new antitrust exception for vertical and horizontal sustainability initiatives in the EU's Common (agricultural) Market Organisation (CMO). Going forward, we will:
continue to accompany sustainability initiatives constructively;
further contribute to strengthening guidance for cooperation;
foster fruitful exchange at EU level; and
protect and stand up for competition.
Never letting up on prosecuting harmful cartels
The rigorous prosecution of illegal cartels will always be one of the Bundeskartellamt's top priorities. After difficulties in carrying out raids as a result of the pandemic, 2022 saw the largest number of dawn raids conducted by the Bundeskartellamt in years, and we imposed fines amounting to around €24 million on companies in industries such as expansion joints for bridges and the industrial construction sector.
Cartel prosecution has also been boosted through the recent reform of the GWB and the implementation of the ECN+ Directive. We are now even more effective enforcers. In line with the system in place at EU level, companies and their employees are required to cooperate to a certain extent in establishing the facts of a case. Furthermore, we are now in a stronger position in judicial proceedings: even after an appeal has been filed against a decision imposing a fine, we still remain the competent enforcement authority (not the general prosecutor's office as it has previously been the case). This means that we have the same rights in these proceedings as the public prosecutor's office. Furthermore, our leniency programme has been enshrined in law.
In 2022, 13 companies made use of our leniency programme and informed us about infringements in their sector. Further tip-offs were received from other sources. In two cases, the proceedings were triggered by information received via our anonymous whistle-blowing system. As the Bundeskartellamt's leniency programme is very effective, we are concerned about the general decline in leniency applications that we are currently observing, just like many other competition authorities around the world. There is much to suggest that this trend follows the rise in private damages claims. Therefore, we are discussing openly whether granting more privileges to leniency applicants concerning other cartel members could be a way to reverse the trend. A stronger leniency programme helps to detect more cartels, which is the precondition for successful private enforcement.
At the same time, we will further strengthen the ex officio proceedings that have always been an important pillar of our enforcement activities. We are exploring innovative investigation methods, such as market screening. We will continue to invest many resources in this area and will vigorously work to detect and sanction these illegal activities.
Stringent merger control – more important than ever
Resolute intervention is equally crucial in the area of merger control. We have to prevent too much market power falling into the hands of just a few companies. In 2022, the Bundeskartellamt examined more than 800 notified merger projects. Eight of these projects were scrutinised in the second phase: a merger in the surface drainage sector was prohibited and two others, namely the acquisition of OMV petrol stations by the EG Group (Esso) and the planned strategic connection between Rheinenergie and Westenergie (E.ON), were only cleared subject to conditions (in the case of Rheinenergie/Westenergie pending before court). In three other cases, the participating companies gave up their project in the course of the examination (including one case in early 2023). In 2023, we cleared Theo Müller Group's acquisition of parts of Royal Friesland Campina's dairy business following commitments, and the joint venture between Burda and Funke, two large players in the media sector, concerning in particular advertising markets and certain categories of magazines (pending before court). Proceedings of this kind are highly complex, and we rely on advanced analytical tools and economic analyses to define relevant markets. Decisions are based on careful analyses and the assessment of all relevant competitive effects.
While stringent merger control is indispensable in all sectors, the digital economy warrants special attention. In 2021, we published a joint statement on merger control together with our colleagues from the Australian Competition and Consumer Commission and the British Competition and Markets Authority, assuring our commitment to merger control as our most effective tool to proactively keep markets open and preserve diversity. In 2022, the Bundeskartellamt's annual conference of its renowned Working Group on Competition Law focused on the topic merger control in the digital age. The group is made up of a large number of university professors from law and economics faculties, high-ranking representatives of national and European competition authorities and ministries, as well as judges from the antitrust divisions of the Düsseldorf Higher Regional Court and the Federal Court of Justice. One area of discussion was the topic of killer acquisitions. The term describes the strategy of large companies acquiring smaller (potential) competitors to stop their innovation activities or remove already existing products from the market. As outlined in the background paper published by the Bundeskartellamt, there is concern that merger control has to date not sufficiently been able to prohibit such projects.[9] The second area of discussion focused on the problem that large digital companies could use mergers to expand or strengthen their ecosystems consisting of various interrelated products and, thus, secure or expand their positions of power. The group also looked into possible solutions, such as the introduction of stricter merger control rules for companies of paramount significance across markets in Germany, as was also stated by the Association of German Jurists. Other proposals include shifting the burden of proof, reducing the standard of proof and improving how to deal with uncertainty, especially in scenarios that are moderately likely to occur but would lead to great harm. Stricter merger control in the digital sector could reasonably complement the extended abuse control rules and the DMA. It will always be better to prevent market power than to curb it later.
Adapting to change and looking ahead
The Bundeskartellamt is used to adapting quickly and putting new competences to work: our activities curbing the power of large digital companies are as effective as ever before. We combat white-collar crime and increase compliance in business with the digital Competition Register for Public Procurement. The register has been in full operation since June 2022. By the end of 2022, approximately 6,000 economic offences had been entered into the register, and the register had been consulted over 140,000 times in total (up to 1,000 times per day) by public contracting entities. Companies that have committed serious economic offenses should not benefit from public contracts and concessions. Our newest task is in full swing: combating the potential misuse of relief amounts provided by the German government in connection with energy price relief measures for electricity, gas and heating. With all our new responsibilities we have proven once and again that the Bundeskartellamt is there when needed. As competition law is in constant motion, we welcome that the government has put forward a bill to further strengthen our role. The draft law's key aim is to give the Bundeskartellamt new powers of intervention after having conducted sector inquiries. This includes behavioural and structural remedies similar to the CMA's competences in the context of market investigations or the New Competition Tool that was proposed by the European Commission. In addition, the disgorgement of benefits is to be made more effective, and the possibility to oblige companies to notify mergers below the merger control thresholds is to be improved. The draft also provides for new investigative powers for the Bundeskartellamt in view of possible violations of the DMA and to facilitate its private enforcement.
In 2022, we hosted the 21st ICN Annual Conference in Berlin back to back with our renowned 21st International Conference on Competition. More than 350 representatives from over 80 countries attended the event, while over 1,600 participants followed the conference online. The conference focused on cartel enforcement in the next decade, regulatory and competition law tools in digital markets, merger control and effective remedies, sustainability, the impact of the pandemic on agencies' investigative processes, and international enforcement cooperation, among other topics. Conferences like this send out a clear message: competition authorities are facing similar problems, but we see much convergence and so many successful cases. This gives us every reason to be optimistic about the future. Our market economies thrive on diversity and competition is the foundation of this success story. Protecting competition and consumers is what the Bundeskartellamt always strives for.
---
Notes