Antitrust scrutiny of US labour markets intensifies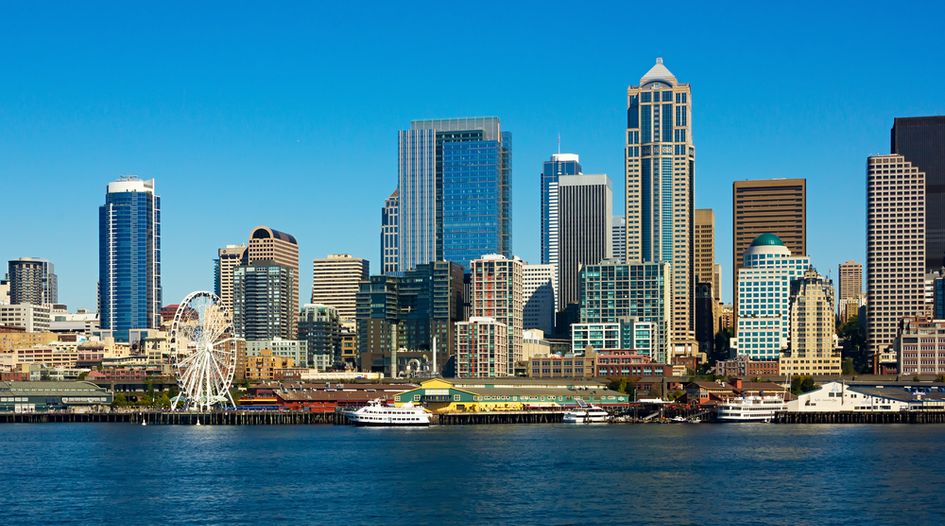 This is an Insight article, written by a selected partner as part of GCR's co-published content. Read more on Insight
---
In summary
This article reviews developments in private litigation of labour market cases in US courts, following the increased focus of US government enforcers on labour practices.
---
Discussion points
Increasing and intensifying antitrust scrutiny of US labour markets
Private parties challenging 'no-poach' agreements among employers
States and courts increasingly circumscribing non-compete agreements
Wage-fixing allegations litigated as antitrust violations
Restrictive employment agreements
---
Referenced in this article
Over the past few years, labour markets in the United States have faced increased antitrust scrutiny. In July 2021, the Biden administration, through its Executive Order on Promoting Competition in the American Economy, announced its intention to focus on competition in labour markets.[1] In December 2021, special assistant to the president, Tim Wu, speaking at the Department of Justice (DOJ) and Federal Trade Commission (FTC) joint Public Workshop on Promoting Competition in Labor Markets, reiterated the White House's focus on market power and fairness in labour markets, including low-wage worker mobility and the ability to negotiate for higher wages.[2] Also at the workshop, FTC chair, Lina Khan, advocated for enhanced federal agency rule-making to curtail perceived anticompetitive practices in labour markets.[3] In short, antitrust regulation and enforcement in labour markets has intensified, including a rise in antitrust criminal prosecutions. This emphasis is expected to grow in 2022 and beyond and is leading to developments in private antitrust litigation in US courts as well.[4] This article examines the parallel development of US government enforcement and private antitrust litigation relating to labour markets, with a focus on three increasingly important topics for stakeholders: no-poach agreements; non-compete agreements; and agreements to fix wages.
No-poach agreements
One area of increased focus for US antitrust regulators is the use of no-poach agreements, or agreements between employers not to recruit, solicit or hire the employees of another. No-poach agreements have become the focus of enforcers because of their current view that these agreements restrain labour markets and, ultimately, harm consumers by decreasing competition for labour that produces goods and services.[5]
Antitrust enforcers in the United States confirmed their increasing attention on no-poach agreements in 2016, when the DOJ and the FTC jointly issued Antitrust Guidance to Human Resource Professionals, a policy statement addressing employee no-poach agreements.[6] According to the agencies, these agreements may violate Section 1 of the Sherman Act by depressing wages and impeding employee mobility. It clarified that 'naked' no-poach agreements are per se illegal under Section 1.[7] In contrast, ancillary no-poach agreements – that is agreements ancillary to a legitimate purpose; for example, as part of a joint venture agreement – are subject to the rule of reason.[8]
Subsequently, in early 2018, then assistant attorney general for the DOJ's antitrust division, Makan Delrahim, addressing no-poach agreements, expressed 'shock' at 'how many of these agreements there are'.[9] He also shared that the DOJ would be issuing criminal indictments in the following months in appropriate no-poach cases. As predicted, during the past two years, a wave of DOJ-led criminal indictments for no-poach agreements has emerged, with the first criminal charges announced in 2021.[10]
Concurrently, other governments in the United States have also initiated limitations on no-poach provisions. On the state level, Washington state passed legislation, effective in 2020, that explicitly prohibits franchise no-poach agreements.[11] Similarly, legislators in New York are considering the End Employer Collusion Act, which would void certain restrictive employment agreements, including no-poach provisions, between franchisors and franchisees.[12] These state actions appear consistent with how the federal government will continue to view no-poach terms. Notably, President Biden was critical of no-poach agreements during his presidential campaign.[13] As president, he issued the July 2021 Executive Order that encourages the FTC to 'curtail the unfair use of non-compete clauses' as well as 'other clauses or agreements that may unfairly limit worker mobility'.[14]
Not surprisingly, these government actions were followed by private antitrust litigation. Soon after the FTC/DOJ guidance in 2016, class action lawsuits were filed against fast food franchisors and others, alleging they violated Section 1 by imposing employee no-hire agreements on their franchisees. Relying in part on the FTC/DOJ guidance, these early lawsuits alleged the challenged no-poach agreements are per se unlawful under the Sherman Act.[15] The invocation of the per se rule is significant because it could determine how no-poach provisions are assessed in US courts.
The per se rule automatically condemns certain types of agreements as violations of Section 1. The use of the per se rule has gone in and out of favour since the passage of the Sherman Act in 1890. Today, the rule is relatively disfavoured in civil litigation and, according to the Supreme Court, it is 'confined to restraints . . . that would always or almost always tend to restrict competition and decrease output', those that are 'manifestly anticompetitive' and 'lack any redeeming virtue'. For example, horizontal agreements (ie, between competitors) to fix prices, allocate markets, rig bids and engage in group boycotts are usually considered per se illegal because they deprive the market of independent economic decision makers and almost always tend to harm competition. In contrast to the per se rule, the rule of reason, which is the default standard for determining a violation of Section 1 of the Sherman Act, tests whether an agreement's anticompetitive effects outweigh its pro-competitive benefits. This flexible balancing of effects can permit agreements that may offer lower prices, increased output and innovation, even if they also have some potential anticompetitive consequences.
Not even antitrust enforcers agreed on whether the per se or rule of reason applied in early private cases challenging no-poach agreements. In Stigar v Dough Dough, the DOJ argued that the rule of reason applies to these agreements, unless the franchisor itself competes with franchisees for employees or the franchisees directly agree not to hire employees.[16] In contrast, the Washington state attorney general's office filed an amicus brief arguing, under Washington law, that the per se rule applies because of the horizontal aspects of franchise no-poach agreements.
Disagreement on the legal standards applicable to no-poach agreements has continued in private cases, with US courts taking at least four different approaches to assessing these agreements, leading to a notable split among courts. Some courts have held that franchisors and franchisees cannot conspire because they comprise a single corporate enterprise. Courts in the Southern District of Florida, the Ninth Circuit and the Western District of Washington, for example, have taken this approach in holding that no-poach provisions between franchisors and franchisees did not constitute an unlawful agreement in the context of the Sherman Act.[17]
Other courts apply the rule of reason. These cases usually involve vertical agreements or agreements with poaching restrictions that are viewed by courts as ancillary to franchise agreements. In Ogden v Little Caesar Enterprises, for instance, the court rejected application of the per se rule, stating it 'is reserved only for those infrequent occasions of clear-cut cases in which the trade restraint is so unreasonably anticompetitive that they present straightforward questions for reviewing courts'.[18] Because the no-poach provision was vertical, the court ruled, it was not a clear-cut case and also was ancillary to the functioning of the franchise agreement.
Some courts hold that the per se rule can still apply. Although the Supreme Court has expressed a reluctance to apply the per se rule,[19] courts in the Southern District of Illinois and the Eastern District of Pennsylvania have ruled that the per se rule may apply to franchise no-poach cases. In Butler v Jimmy John's Franchise, the court concluded that the plaintiff plausibly alleged Jimmy John's had 'orchestrated an agreement amongst the franchisees', in the form of a 'hub-and-spoke conspiracy', and, 'while the contract in question may have been vertical, the effects are felt strictly at the horizontal level'. Therefore, '[if] the evidence of franchisee independence is Herculean, then the per se rule might . . . apply'.[20]
Finally, some courts apply a test often called the 'quick-look'. It is an abbreviated rule of reason test that asks the plaintiff to show the challenged agreement has anticompetitive effects, and then asks the defendant to give a pro-competitive justification for the agreement. This rule is infrequently applied and is reserved for cases where 'an observer with even rudimentary understanding of economics could conclude that the arrangements in question would have an anti-competitive effect on customers and markets'.[21] Yet courts in the Northern District of Illinois and the Western District of Washington[22] have been receptive to the quick look test. To illustrate, in Deslandes v McDonald's USA, on a motion to dismiss at the initial stage of the case, the court held that the quick-look could apply because 'even a person with a rudimentary understanding of economics would understand that if competitors agree not to hire each other's employees, wages for employees will stagnate'.[23] After three more years of litigation, however, the Deslandes court changed course and decided that the rule of reason applies because the court lacked experience analysing this type of no-poach provision.[24]
With this uncertainty in the standards that courts may apply in assessing no-poach agreements, franchisors would be prudent to avoid no-poach agreements with other franchisors. Franchisees should also aim to avoid these agreements with other franchisees, as they may be horizontally oriented no-poach agreements that could be considered per se violations. Franchisors and franchisees should also avoid franchise no-poach agreements where they compete for the same employees. Where franchise no-poach agreements between franchisors and franchisees are seen as necessary, franchisors should identify pro-competitive justifications for them and maintain records of those justifications. Finally, no-poach agreements should be narrow in scope. Outright, perpetual hiring bans are more likely to violate the antitrust laws and give rise to civil litigation than non-solicitation or restrictions based on time periods, such as the several months after leaving another franchisee.
Non-compete agreements
The policy and mechanics of non-compete agreements are likely already familiar: an employer who believes an at-will employee will leave the company and begin working for a competitor, potentially divulging trade secrets in the process, will often bargain with the employee to refrain from working for a competitor after the end of employment. Traditionally, these employer–employee agreements have been regulated by a patchwork of state laws, and the only consistent rules from state to state are that these agreements must be reasonable in duration and geographic scope. Barring additional anticompetitive conduct, employment non-competes have not historically been seen as an independent anticompetitive agreement.
Despite the historic and widespread use of non-compete agreements, there has been a steady movement away from the enforceability of them. The past several years have seen a number of states enact laws limiting the enforceability of non-compete agreements. Each state's legislation differs, but there are common themes. Most of these new laws limit the applicability of non-compete agreements to high-wage workers, allowing lower wage workers greater flexibility and freedom to move to a different employer. Another common feature is that the laws codify or reduce the maximum allowable duration of a non-compete agreement.
Beginning with an extreme example, in 2020 the California Supreme Court extended the California Business and Professions Code Section 16600 to cover non-compete agreements.[25] This Section voids all contracts that prohibit a person from engaging in a lawful trade or profession.[26] The California Supreme Court determined that the statute operates to void all agreements not to compete post-termination.[27] Similarly, the District of Columbia enacted a near-complete ban of non-compete agreements.[28] Only limited employees are excepted from this ban: government employees; 'casual' babysitters; volunteers; and certain licensed medical professionals.[29] The DC statute does not stop there; it also requires employers to notify employees that they cannot be asked to enter into a non-compete agreement, and failure to comply could result in fines for the employer.[30] The DC law is to become effective in October 2022.[31]
Many states have enacted non-compete restrictions that are much less harsh. Massachusetts, for example, reformed its non-compete law in 2018. It provides that low-wage employees may not be made subject to a non-compete agreement.[32] It also limits non-compete agreements to 12-month durations, and their geographic scope is tightened.[33] If an employee is terminated for any reason except for cause, and cannot obtain alternative employment by nature of the non-compete agreement, the former employer must pay the former employee a certain amount of 'garden-leave pay' for the duration of the non-compete agreement.[34] In recent years, the states of Oregon,[35] Washington,[36] Colorado,[37] Illinois[38] and Nevada[39] have similarly moved to limit the scope, and restrict the applicability, of non-compete agreements in various ways. Other states are considering legislation to limit non-compete agreements. Legislatures in New Jersey and New York, for example, are considering bills that, if enacted, would curtail the use of non-compete agreements.[40]
Even in states where the political branches have not acted to restrict non-compete agreements, courts are limiting them. For example, Texas courts have held that non-compete agreements must be supported by consideration, running from the employer to the employee.[41] A pay rise or a bonus is insufficient to support a non-compete.[42] Rather, to make a non-compete enforceable, the employee must benefit from exposure to employer-confidential information or receive stock options so as to build 'goodwill' for the employer.[43] In the absence of this consideration, a non-compete is not enforceable in Texas.
The federal government may also take action. For possibly the first time, the federal government is considering regulation of non-compete agreements and President Biden addressed them head-on in his 2021 Executive Order.[44] Taking a pro-labour position, the President construed non-competes as tools that 'powerful' employers use to restrict employee mobility,[45] and blamed them for artificially suppressing wages.[46] His July 2021 Executive Order accordingly directs the FTC to consider rule-making to 'curtail the unfair use' of non-compete agreements.[47]
The FTC has not acted yet on the President's directive, but that may soon change with his political party's commissioners recently becoming the majority in the FTC. However, if the FTC does act, any rule would likely be challenged because it is unclear whether the FTC has authority to regulate non-compete agreements.[48] If consistent with the July 2021 Executive Order, FTC rules would likely define non-compete agreements as anticompetitively restrictive, and the FTC would launch civil enforcement investigations against entities that make use of the agreements. Also at the federal level, the Workforce Mobility Act of 2021, a bill introduced in congress, would, if enacted, prohibit the use of non-compete agreements in many circumstances.[49] The bill gives joint regulatory authority to the FTC and the US Department of Labor, and would subject violators to a US$5,000 civil fine each week the violation persists.[50] The bill would also create a private right of action that could generate substantial private antitrust litigation.[51]
The law surrounding non-compete agreements is a patchwork at present and is changing at a rapid pace. Even private industry is stepping away from them, with one large technology company recently announcing that it will discontinue non-compete agreements in 2023 and it will not enforce existing agreements.[52] This trend away from enforceability of these agreements has been steady and is unlikely to reverse itself. Based on these developments, and the potentially harsh punitive nature of new laws regulating non-compete agreements, employers and employees should consider avoiding them.[53] For existing non-compete agreements, employers and employees should closely consider the geographic and temporal scope, as an over broad scope can void non-compete agreements and possibly support a claimed violation of antitrust law.[54] Finally, even when there are legitimate reasons for non-compete agreements, it should be appreciated that they could be challenged as anticompetitive – with increasing ease under developing law – which could result in exposure to damages claims by private parties and, possibly, monetary fines under new legislation.
Wage-fixing
Price-fixing is perhaps the most recognisable restraint of trade. This form of restraint can apply to labour markets when competing employers agree on terms for their employees, such as agreeing to set salaries at particular levels or applying guidelines for changing or maintaining compensation or benefits. As part of the trend in increased antitrust focus on labour practices, enforcement and litigation involving wage-fixing claims has also increased in recent years.[55] Significantly, a recent unanimous US Supreme Court issued a decision that serves as a reminder that all employers could be subjected to claims of restraining labour markets in violation of the antitrust laws.
On 21 June 2021, in National Collegiate Athletic Association v Alston, the Supreme Court unanimously ruled that the National Collegiate Athletic Association (NCAA), an organisation regulating amateur collegiate athletics in the United States, violated Section 1 by restricting education-related compensation that colleges and universities can provide student athletes.[56] This groundbreaking case is notable for avoiding many of the factual and legal disputes that typically dominate antitrust litigation:
the parties did not dispute that the NCAA enjoys monopsony power in an antitrust market for student athletes;
NCAA member schools compete for student athletes;
the NCAA's rules decreased the compensation that student athletes would receive if the rules did not exist; and
the decrease drove down wages and participation in the labour market.
Justice Gorsuch captured these unique areas of agreement in antitrust litigation, observing that 'this suit involves admitted horizontal price-fixing in a market where the defendants exercise monopoly control'.[57]
As the case wended its way to the Supreme Court, the district court applied the rule of reason and found that the NCAA's restrictions on education-related payments were anticompetitive.[58] The Ninth Circuit agreed.[59] When the case reached the Supreme Court, it rejected the NCAA's argument for applying a quick-look, while observing that it could be appropriate for reviewing sports league agreements that are fundamental to producing a game and operating a league, even if the league members have market power.[60] Instead, the Supreme Court agreed with the lower court's application of the rule of reason. The plaintiffs in Alston showed anticompetitive effects, and the Supreme Court was unpersuaded by the NCAA's claimed pro-competitive benefits; and the Court also found obvious alternatives, such as the lower court injunction, that would be less restrictive than the NCAA's rules.[61] That was no small hurdle, as the Supreme Court noted that 90 per cent of rule of reason cases since 1977 have been decided in favour of defendants because plaintiffs frequently fail to prove anticompetitive effects in the relevant markets.
The Alston ruling is notable for affirming an antitrust violation, despite the NCAA's plea that its restrictions on compensation helped produce and promote amateur collegiate athletics.[62] The NCAA could offer no adequate justification for suppressing wages in a labour market. The Supreme Court was highly critical of the implication that the NCAA was somehow above the antitrust laws.[63] Ultimately, 'education-related compensation' has not been clearly defined, creating uncertainty for what the NCAA may allow. Furthermore, NCAA rules limiting compensation unrelated to education remain in place,[64] inviting litigation challenging these rules.[65]
The Alston opinion, while unique in many ways, may represent a larger trend of cases challenging alleged suppression of wages in labour markets, and the opinion has been followed by civil litigation and enforcement. One notable development came in November 2021, when the DOJ filed a lawsuit to block Penguin Random House's acquisition of Simon & Schuster. The government alleges that successful acquisition of Simon & Schuster would open the door for collusion on prices paid to authors, and that the publishing house would be able to fix, and decrease, payments (ie, wages).[66] A court decision is expected in late 2022. Similar antitrust theories are being advanced in private party cases. One is a class action brought by farmers against chicken processors, alleging that the processors conspired to diminish pay for farmers.[67] Another recent class action focused on the wages paid to au pairs.[68]
While Alston may encourage or engender antitrust cases on labour markets, the opinion's affirmation of the application of the rule of reason may also offer some certainty on how those cases are to be assessed in court. The district court's recent opinion in Deslandes repeatedly cited Alston as the controlling precedent when the court decided that the rule of reason, rather than the quick-look, applied to the no-poach allegations being challenged.[69] Other courts may similarly view Alston as confirming that the rule of reason is the default standard for assessing labour market restrictions. Even this small measure of certainty would be welcome, as more private litigation is sure to follow increased federal and state government scrutiny and enforcement of compensation practices.[70]
President Biden's July 2021 Executive Order punctuated an already developing trend in federal antitrust enforcement in the labour markets. The convergence of the federal government's focus with the actions of state enforcers and legislatures has brought labour markets to the forefront, and private parties have followed with cases challenging no-poach and non-compete agreements under the antitrust laws. The Supreme Court's Alston decision may invite even more private party challenges, to wage-fixing and other forms of allegedly anticompetitive restraints, as the case shows that no type of employer may avoid claims of anticompetitive labour market restraints. In this environment of heightened scrutiny of US labour markets, employers and employees alike should be mindful of any agreements or practices, no matter how ingrained, which have the effect of limiting or restricting employee movement or suppressing wages or other employment terms.
* The authors thank Jamie Reiner, a BakerHostetler summer associate, for her contributions to this article. The information in this article was accurate as at September 2022.
---
Notes