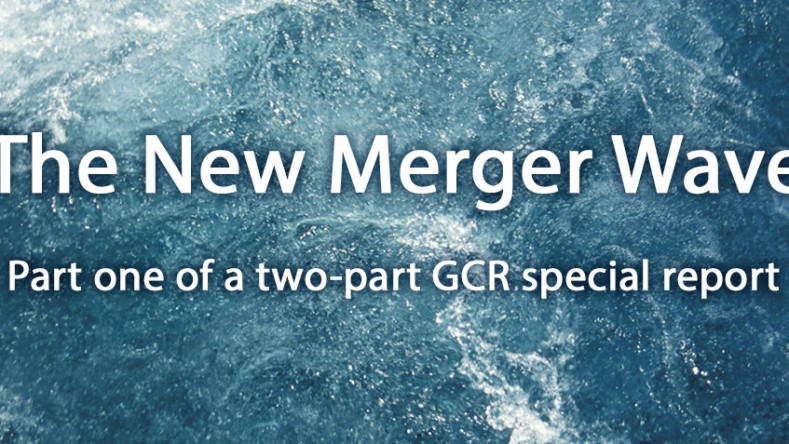 After years of straining under a suffering global economy, merger activity is rising on a new wave of deals – including several recent high-profile tie-ups that have earned the ire of antitrust enforcers. Are dealmakers bolder in the current cash-flush economy, or are agency officials simply more willing to challenge deals, which have often led to higher prices? Observers say the answer is likely both. Ron Knox investigates
________________________________________________
For years, beer drinking in the US has been a mirror image of the country's political system. While some intriguing fringe choices populate the margins, barflys and party-goers looking for good old-fashioned American barley pops had just two mainstream parties from which to choose.
Bud. Miller. Take your pick.
Through a series of acquisitions over the past decade – including a major takeover of Fosters and a joint venture with US rival Coors – SABMiller became a behemoth of macrobrewing in the US and around the world. Meanwhile, Anheuser-Busch has for generations reigned as the undisputed king of American beer, and its 2008 merger with Euro-Brazilian beer conglomerate InBev created a company that remains, hands down, the largest brewer in the world.
While microbreweries and imports scrap for their respective slices of the market, the country's two largest beer companies have settled in for a kind of dual hops-based hegemony over the beer-swilling masses. While AB InBev had made minor passes at SABMiller in years past, the two chugged on, vying for space inside the ice chests of the world.
Until this month. In a terse, four-paragraph statement on its website, SABMiller, on 16 September, confirmed that executives from AB InBev had told its board of directors that it intended to send SABMiller a takeover offer. AB InBev confirmed the takeover shortly after.
From an antitrust perspective, the proposal seems deeply complicated at best and outrageous at worst. The combined company would control 30 per cent of beer sales worldwide. In the US, 70 per cent of every beer sold would originate with the hypothetical combined company. It would be, by some definitions, a true merger to monopoly, where no other rival could begin to influence prices and quantity like the proposed beer behemoth.
"This should be dead-on-arrival at the DoJ," American Antitrust Institute president Diana Moss told reporters after the rumour mill began churning. "There would be grave concerns over their power to control price... and the effects on the craft-brewing industry would be devastating."
Which poses the question: do the beer companies have the proverbial cojones to put such a deal before antitrust enforcers – including two of the world's toughest, the US Department of Justice (DoJ) and the European Commission – and say, "Go on, give us your best shot?"
If indeed that is the companies' plan – and there's no evidence as of press time that a deal will actually materialise – they wouldn't be alone. Over the past handful of years, companies have marched boldly into antitrust agencies with industry-shaping deals that were seen as rarities just a decade ago. Now, deal after contentious deal has not only attracted the ire of antitrust enforcers, but the companies involved have pushed agencies to prove their cases in court at an eye-opening clip.
An examination of US merger enforcement data since the turn of the millennium suggests that while the rate of antitrust intervention remains consistent year-on-year – the agencies typically challenge between 2 and 3 per cent of all deals – the number of government lawsuits filed against deals with no clear resolution has increased over the past half decade. In interviews with economists, lawyers and former and current enforcement officials, views diverge as to whether and why companies have attempted more contentious deals than in years past, and whether enforcement has increased in kind. But merger data and anecdotal evidence suggests that dealmakers are indeed attempting more brazen deals, and the agencies are reacting with lawsuits and litigation.
"I'm certain that some of these are mergers that never would have been tried 20 years ago," says John Kwoka, an economics professor at Northeastern University in Boston and a former economist at both US agencies. "Some of these mergers are over the top."
As the AB InBev/SABMiller proposal suggests, this latest wave of brazen deals may not be over. Observers on both sides of the philosophical divide say it's crucial the agencies tasked with investigating the deals get them right to stop market concentration from tilting against consumers.
_____________________________________________
"Much of the merger wave has nothing to do with antitrust but has everything to do with market conditions – cheap financing, pressure for revenue growth and empire building." - Daniel Sokol
_____________________________________________
Merger observers think about the world in waves. This nebulous concept – a cresting wave of deals – happens in cycles and appears, more or less, once a decade on the back of a rising stock market and easy access to the cash and credit such shopping sprees require. Late last decade, the US went through its most pronounced merger wave in history, when the number of transactions the agencies received remained above 3,000 per year – and indeed touched 4,500 or more three times – every year from 1996 to 2000, according to federal data reviewed by GCR. And between 2006 and 2008, pre-merger filings in the US never fell below 1,700 per year – a minor wave, but a wave nonetheless.
Now, after years with relatively paltry numbers of merger filings thanks to contracting economy and clamps on credit, mergers have rebounded to near pre-recession levels. Between 2011 and 2014, merger numbers never dipped below 1,300. In fiscal year 2015 they reached 1,635, according to DoJ statistics – their highest level since 2008.
Industry statistics back up this trend. Dealmakers have led a global resurgence in M&A activity in 2014, and this year is poised to be even better – perhaps the best year for global mergers ever. According to Dealogic, which tracks a slew of metrics about global M&A patterns, 2015 is off to the best start of nearly any year in history. Tech deals are at their highest ever year-to-date volume. And it's the same with Asian deals outside Japan. Telecom tie-ups are at their highest since 2006. IntraLinks, a tech company that specialises in content management for business collaboration and transactions, uses pre-merger data to predict future trends in M&A, and it believes 2015 could break global M&A records set in 2007 before the crash.
Fueling the big-number transaction volume – a total that will surely eclipse US$4 trillion globally – is a string of mega-deals that combine major companies with high valuations supported by cheap equity and generally high prices for securities. According to consultancy EY, there were 31 deals worth more than US$10 billion in the first half of 2015, surpassing the record set in the first half of 2006. Many of those deals continue to make antitrust headlines; indeed, observers say industry consolidation is driving strings of deals across industries. Find a dance partner, the thinking goes, or get left behind.
Whether this activity is part of a multi-year merger wave remains difficult to tell, observers say. "What we're seeing right now is another upswing related more to corporate and stock market considerations," says Bill Blumenthal, a partner at Sidley Austin and a former general counsel at the FTC. That upswing has been due to a number of factors, including robust cash flows, cheap financing and the desire to invest in something other than securities.
Apparently, some companies in some industries also crave size and scale, compelled by shareholder desire and external pressure to consolidate before some regulatory door, imagined or real, slams shut.
"Much of the merger wave has nothing to do with antitrust but has everything to do with market conditions – cheap financing, pressure for revenue growth and empire building," says Daniel Sokol, an antitrust economist teaching at the University of Florida. "Some deals are being proposed that have antitrust risk, but some companies are willing to take on such risk in the pursuit of greater returns."
Federal data suggests that the number of companies willing to take those risks has indeed increased, at least by some measures – combined with what some observers view as more curiosity about the potential effects of mergers within the agencies. The number of mergers in which the FTC and DoJ asked for additional information jumped to 4.5 per cent of cases in 2009, the first year of statistics under the Obama Administration, up from just 2.5 per cent the year before. Since then, the percentage of second-request mergers has never dipped below 3.5 per cent, the data shows – slightly above the previous five years. It's a minor difference in practice, and to be fair, the high investigation numbers during the first years of the Obama Administration match those early in the prior Bush Administration, when the number of reportable transaction was similarly low in the aftermath of 9/11.
While interesting, second-request data fails to reach the heart of what observers report: that in recent years, deals have been bolder and agencies more willing to battle in court, so the number of government antitrust trials has increased considerably. Certainly there is scant evidence that the US antitrust agencies have been more active in challenging deals under the Obama administration than they were over the previous eight years. Between 2001 and 2008, the antitrust agencies challenged 156 deals in total, including consent decrees. In the first six full years under Obama, from 2009 to 2014, the agencies have brought 124 challenges. That's a nearly identical pace, year-on-year.
Federal Trade Commission merger enforcement, by year
On the other hand, it appears the FTC has been more willing to go to court to address what it sees as anti-competitive mergers than it was under Bush, according to federal data. During the eight years under Bush, the agency brought 20 cases that were not settled by a consent – that is, through injunctions or administrative proceedings. In just five years, from 2009 to 2013, the FTC brought 19 such cases. That's with three years to go and a number of cases, including Sysco/US Foods, already under its belt, and certainly more on the way – Staples/Office Depot a likely candidate.
The DoJ data was less clear, but a look back through 2005 suggests the antitrust division has also been more active in challenging mergers over the past eight years. From 2005 to 2008 – the years at the heart of the last true merger wave – the DoJ never filed more than 16 public challenges to mergers in any given year, and only filed four such challenges in 2005. Under the Obama Administration, the division has reached or topped 16 challenges four separate times, including opening 20 investigations in 2011 and 19 each in 2010 and 2012.
Department of Justice merger enforcement, by year
Cases filed in federal court show a similar slant. Over the last four years under the Bush Administration, the division filed 32 court cases among 7,370 reportable transactions filed – or around a half a percentage of all deals. In the first four years under the Obama Administration, from 2009 until 2012, the division took 38 cases to court from 4,761 filed. That's around four-fifths of a percent of all cases – what an economist might call a significant difference from the prior four years.
Agency officials say the difference has more to do with the amount of mergers being attempted and the disposition of the companies filing them, than it does with any increased fervor for enforcement inside the agencies.
Deborah Feinstein, the head of the FTC's bureau of competition, said recently that she dismissed claims that the agency was somehow more aggressive than it had been in the past. "I find it really hard to compare aggressiveness over time and deals over time, because deals are so specific," Feinstein said at a GCR Live event in New York in September. She said the main difference she sees is that merging companies are more willing to litigate to try to save their deal than they have been in previous years. "Somehow that makes us more aggressive, because the parties had decided not to litigate" in the past, she said.
Surely there's some truth in that, but it's worth pointing out that with litigation it takes two to tango. If the agencies were more willing to accept the remedies a company put forth or take alleged efficiencies into account when weighing the potential anti-competitive harms a deal might cause, they might not end up in court as often as they have. Of course, companies that may have simply dropped their deal, or indeed never filed it with the agencies in the first place, now appear willing to fight to the end for it. Again, it's a two-way street.
Meanwhile, DoJ antitrust division chief Bill Baer tells GCR that he blames the perceived increase in enforcement on the growing number of deals. More deals means more enforcement, Baer said during an interview. It's nothing more than that. "You knew there was pent up demand, and sooner or later that was going to appear. That's what we've seen happening," he said. That increase in sheer numbers of deals being notified to the FTC and the DoJ, along with the dollar value of those deals, has been more a factor in the level of merger enforcement activity at the DoJ than anything else, Baer said – including a growing trend toward untoward industry consolidation. "I don't think I can conclude that the percentage of deals posing horizontal problems... has necessarily increased. But because of the size of the deals and the sheer number, we are investing more and more in the review of strategic mergers that have potential antitrust implications."
That said, the data is relatively clear that the agencies have been taking more cases to court than in prior years. Battling in court is something the enforcers simply would not do – they wouldn't force themselves into the resource and logistical constraints that litigation creates – if they weren't seeing a number of deals they believe threaten the well-being of competition and consumers.
Observers say those kinds of industry-crunching deals are indeed happening, and companies have flashed the willingness to fight for them – lest they be left partnerless at the big dance. In attempts to get the deals through, companies are pledging that their mergers will do far more good to consumers than harm – better services, lower costs and streamlined operations. More often than not, the agencies have balked at these claims, and off to court we go. Antitrust observers are split on the true effect of blockbuster, industry-shaking deals. But the data suggests those efficiencies rarely, if ever, come to pass.
_____________________________________________________
"No one doubts that some mergers sometimes produce benefits, at least for the merged firms' shareholders – but most of the time, it appears that they do not." - Chris Sagers
_____________________________________________________
In all mergers, price matters. When companies claim their tie-ups will result in an array of efficiencies, despite eliminating a competitor, the underlying concern remains the mergers' effect on prices paid by consumers. Although efficiencies claims come in all forms now – no longer just scale economies and streamlined manufacturing and distribution, but commitments to research and development and promises of improved product quality – enforcers and consumers still want to know if any of the merger's cost savings will go further than shareholders pockets.
In 2013, Kwoka, the Northeastern University professor, conducted a meta-analysis of 60 published studies that looked at 53 distinct mergers in more than a dozen industries. He found that in 40 cases, or 75.5 per cent of the mergers studied, prices actually increased at an average rate of 9.4 per cent, retroactively damning any claim of efficiencies that would result in lower consumer prices. Price decreases, found in one-quarter of the mergers studied, averaged 4.3 per cent.
Between true mergers and more flexible combinations such as joint ventures and airline code-shares, the latter caused less harmful price effects. Among seven such cases, five reported price decreases at a 2.18 per cent average. When Kwoka removed those non-mergers from the data set, 82.6 per cent of the cases studied resulted in price increases, with a slightly higher average nearing 10 per cent.
Chris Sagers, an antitrust professor at Cleveland State University who writes often on the subject, said empirical researchers have been looking for decades for the promised efficiencies mergers are supposed to bring, and they are just not there.
"The large empirical literature studying mergers have never found significant benefits to follow from them systematically," Sagers told GCR. "No one doubts that some mergers sometimes produce benefits, at least for the merged firms' shareholders – but most of the time, it appears that they do not."
From what evidence there is, Sagers said horizontal mergers in concentrated industries have in fact been rather harmful, corroborating Kwoka's findings. "They cause prices to rise and output to fall," he added. "I'm not aware of much in the way of after-the-fact retrospective studies of consummated mergers that have ever found promised efficiencies to come to fruition." Other studies back Kwoka's results as well. A 2008 study by Princeton University professor Orley Ashenfelter and FTC official Daniel Hoskin, for example, that showed four of five high-profile consumer product mergers led to higher prices for shoppers.
But observers point out, correctly, that the vast majority of all mergers do not receive a second request for information from the US agencies or a Phase II look in Europe, suggesting that most deals are indeed benign. It may be ill-advised to generalise about their effects on consumers because in certain sectors and at the right times, mergers are quite beneficial, said Bill Kolasky and Robert Bell, partners at Hughes Hubbard & Reed in Washington, DC.
Kolasky, a former deputy head of the DoJ antitrust division, said that in the media sector, consolidation of TV stations at a local level has enabled stations to improve the quality of their programming and remain competitive in the face of a shrinking cable industry threatened by online video programming. In the pharmaceutical industry, experience suggests that having a large manufacturer acquire a specialty drug from a smaller company allows the product to get to the market more quickly.
But perhaps most important, Kolasky and Bell said, is that "efficiencies are necessarily a forward-looking analysis." Companies are not going to be able to prove with certainty that they will achieve the efficiencies they expect to occur.
Blumenthal, who is back to representing companies whose merger plans have made headlines, said efficiencies are to some degree an act of analysis and to some degree of act of faith.
"You make your best judgement as a company when you're doing your analytics... and the agencies make their best judgments as regulators... They are doing the best they can on both sides," Blumenthal said. "But I think when people put forward efficiencies, they really believe those will come to fruition," he told GCR, addressing suggestions that companies simply make unfounded and insincere promises to allay enforcers' concerns over their deals.
Look at the bigger picture, Blumenthal said. Focusing on efficiencies of a singular deal misses the crucial point when thinking about a merger wave like the one in which we perhaps find ourselves.
"We need to look at more than just the individual merger. We need to look at mergers as an element of capital markets generally, of capital formation, of investment," he said. "If we want people to be investing, there must be something that induces the investment and an exit strategy – often, and particularly in this financial climate – that means acquisitions."
____________________________________________________
And the acquisitions came. Anecdotal evidence suggests that companies have been bolder in the kinds of mergers they're willing to present to the agencies, and the data suggests that the agencies have in fact been marginally more aggressive in challenging those deals.
It is of course unfair to speak in absolutes. For observers who cite the abandoned AT&T/T-Mobile deal during the Obama Administration, another will recall the United/US Airways deal that collapsed under pressure from the Bush Administration's DoJ. Kolasky says the "Bush Administration got a bad name for not enforcing antitrust laws – but when I was there, we challenged United/US Airways, Northrup Grumman/Lockheed Martin ... Those are the types that would be challenged in any administration, perhaps like Sysco/US Foods, in which the FTC was clearly able to convince the judge that it would be a bad deal."
Sagers points out that, despite the high-profile challenges over the past few years, the agencies have also let some major mergers close, perhaps with a set of conditions like those imposed on the American Airlines/US Airways deal. "So if people are proposing big, brazen deals now, I think it's probably because they think they can get away with them," Sagers says.
Agency officials quietly agree that the recent string of agency-shaping deals – the airlines deal, the Sysco deal, Staples/Office Depot, the two abandoned mobile telecoms deals and so on – have been particularly aggressive in their nature. "It's not like we're sitting here and saying we need to be more aggressive," says one senior US official who declined to speak on the record so they could speak candidly. "We take the mergers that come before us, and for some reason, we see some that are pretty aggressive."
Aggressive or not, the agencies have shown no signs of backing down from a fight over a deal they believe harms competition. And their record in merger challenges during the Obama Administration remained spotless until the FTC's loss in the Steris/Synergy Health deal on 24 September. Both agencies have focused extensive resources and energy into building their litigation teams. The move suggests, and their record supports that they plan on being aggressive, fearsome enforcers, now and in the future.
"Obviously we're not afraid to litigate," the senior official says. "I don't think it's tougher than it was years ago in terms of a regulatory environment. We're just seeing more mergers that are not fixable or parties that are not willing to fix them in a way that would satisfy us."
So fight they will.
__________________________________________
All data sourced from federal databases