Mexico: private practice perspective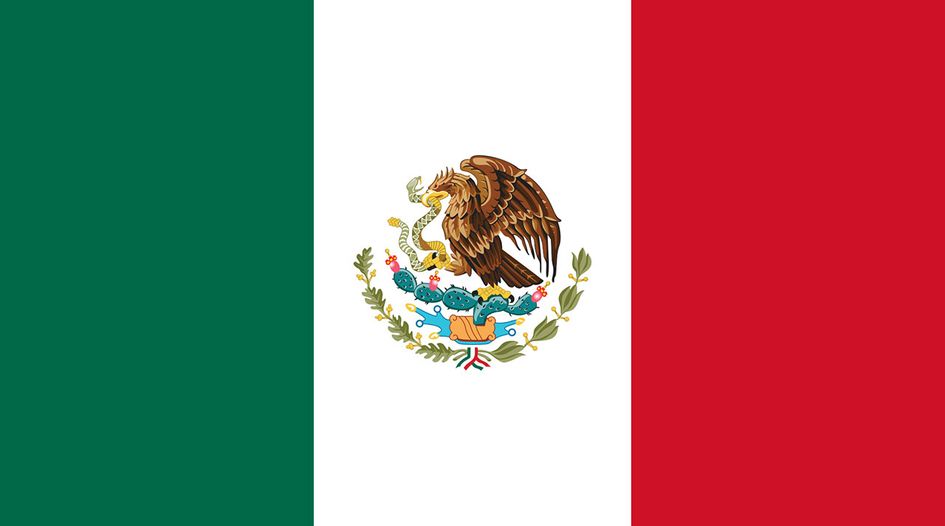 Federal Economic Competition Commission is the enforcement authority for Mexico. Read their profile
---
Introduction
The world has been warned on several occasions of the environmental risks we will face (which are already visible) if the activities we undertake are not developed in a sustainable manner. The Secretary General of the United Nations has said that the Intergovernmental Panel on Climate Change latest climate report is a 'code red for humanity with irrefutable evidence that emissions from fossil fuels are choking our planet and putting billions of people at risk.'[i] Also, we quote this phrase published by United Nations: 'Time is running out, and there is much hard work ahead, but this is not the time to raise the white flag and give up.'[ii] Mexico has acknowledged the environmental reality and consequently it has assumed several obligations that derive from international instruments, such as environmental commitments from the United Nations Framework Convention on Climate Change, the Kyoto Protocol and the Paris Agreement.
There is no doubt of the environmental emergency we live in, which forces us to use all tools in our reach to change course, including competition laws and authorities, which could be a relevant factor to improve the planet's and humanity's conditions. A European Union's publication related to initiatives that have been implemented regarding the European Green Deal states: 'Our antitrust and merger rules help to keep the pressure on business to use scarce resources efficiently and to innovate.'[iii]
The above raises several questions:
Should regulation be applied more leniently in the event of anticompetitive conducts that are sustainable?
Should competition laws be applied without considering sustainability matters, but only seeking that competition conditions are adequate in the markets?
Should mergers that have positive effects on sustainability be authorised even when they involve risks to competition?
What should be considered as sustainable for purposes of competition?
How to sanction conducts that under an argument of sustainability affect the markets?
No doubt the list is endless, but the most important question is, how to involve competition in the efforts to reach sustainability?
The definition of the Organisation for Economic Co-operation and Development quoted in its document called Sustainability & Competition Law and Policy, reflects the opinion and the use of the 'sustainability' term in this article: 'development that meets the needs of the present without compromising the ability of future generations to meet their own needs'.'[iv]
Competition and sustainability
As previously said, competition laws must work as an additional tool to achieve sustainable development. The need to amend Mexican competition legislation to implement actions in this regard is a debate that should probably take place. Nevertheless, that debate must not limit our capacity to think how we can act immediately within the framework we currently have in Mexico.
The competition authority in Mexico
Mexico has two authorities regarding competition, one for broadcasting and telecommunications and the second for all other markets. This article refers only to the latter, the Federal Economic Competition Commission (the Commission or COFECE).
The Commission was born as a result of an amendment in 2013 that modified the Constitution and established the basis for an autonomous authority (the same as our central bank) to: (i) grant it with sufficient independence in its actions; (ii) to separate it from changes in the government that happen every six years and from political influences; and (iii) provide it with a more solid Federal Economic Competition Law (Law), compared to the former legislation, and which gathered the experience learnt up to that moment. The amendment extinguished the previous and first competition authority and also created specialised courts in economic competition. The amendment was a breakthrough in Mexican competition, which added to the profile and highly technical nature of its officials, and helped provide more visibility to the competition agenda.
The Commission established as its mission 'to promote competition in markets to contribute to the wellbeing of families and economic growth of the country.' Even though its mission is not established in the Law but self-imposed in its Conduct Code,[v] it does allow to assume the path that the authority may follow in its activities and investigations. Additionally, the purpose that was included in the Law established that the Commission 'has as purpose to assure free market participation and economic competition, as well as to prevent, investigate and fight against monopolies, monopolistic practices, concentrations and other restrictions to the efficient functioning of markets.'[vi] It is clear then that the wellbeing of Mexican families is an aspect that COFECE takes into consideration, as long as it is related to competition matters; therefore, it wouldn't be against the spirit of the Commission that, in exercise of its competition authorities and in favour of competition, it integrates the sustainability agenda for the wellbeing of the population.
The Commission published its Strategic Plan for 2018–2021[vii] in which the following strategic sectors were listed: financial; food and agriculture; energy; transport; health; and public procurement. The sectors appear very logical taking into consideration the challenges of the country. What is interesting in actions undertaken by the Commission – in particular in the energy industry and public procurement – is that indirectly (and independently from its effects being or not intentional), its enforcement has had positive effects in combating corruption fighting and protecting the environment. Therefore, there is a clear possibility that competition enforcement means, as a consequence, that at least certain markets are more sustainable.
Indirect actions in corruption and environment
As mentioned in the previous section, there are two clear examples of indirect competition actions that favoured the fight against corruption and protection of the environment. I will briefly explain those cases as an example of the possibility to include the sustainable agenda.
In anti-corruption, the Commission has: (i) made public a significant official survey in public procurement;[viii] (ii) issued anti-corruption public statements; and (iii) undertaken formal investigations (which ended up in fines) for collusion in public health matters[ix] and media monitoring.[x] As mentioned in the report of a forum on compliance programmes held by the Commission together with other entities: 'To fight collusion acts in public procurement promotes efficient use of public resources, and therefore, contributes to increase social wellbeing. To inject competition and make it prevail in governmental procurement processes is a fundamental strategy to fight corruption; therefore, the fight against collusion in public procurement is and will continue to be a priority line for the COFECE.'[xi]
Regarding energy, legal actions of the Commission against amendments to the Electric Industry Law had a positive effect on the environment. The Commission decided to challenge such amendment for considering, in general, that it affected the competition. The judge specialised in competition in charge of the case decided to put on hold the application of the amendment (until its analysis was concluded) for competition aspects but also because if it came into effect 'the challenged regulations could also produce imminent and irreparable damages to the environment, since they promote the production and use of conventional energies that disincentivise production of clean energies.'[xii]
Cartels, dominance abuse and concentrations
It is relevant to visit the treatment of cartels, abuse of dominance and merger control in Mexico from a sustainability point of view. Some agreements or acts entered into by companies under the argument of sustainability may violate competition provisions, not only in Mexico, but in other jurisdictions when companies involved have operations in other countries. Additionally, the use of green wash to support anticompetitive operations must be identified and blocked. On the other hand, there is a possibility that with sustainable development arguments, operations take place (and are authorised, if applicable) when affectations to the market are counteracted by benefits of sustainable nature.
Cartels
Five conducts among competitors are considered a cartel in Mexico: price-fixing, output restriction, market allocation, bid rigging and information exchange with the aforementioned purpose or effect.[xiii]
Cartels are sanctioned per se, without efficiency or market share arguments being able to be used to get rid of fines; therefore, in a strict sense, sustainability could not be part of the defence of a cartel to avoid or diminish a sanction. Nevertheless, it is necessary to retake the posture adopted by the Commission regarding covid-19 which could be applied to sustainability matters.
Considering the extreme challenge that the virus implied, the Commission made the decision to officially allow collaboration agreements among competitors (or non-competitors), to maintain or increase the supply; satisfy the demand; protect the supply chains; and avoid shortages; however, such agreements should be temporary and mainly focused on addressing the pandemic, provided that the consumers were not affected. The condition for such collaborations to be legal was the requirement to be cleared or signed-off by the Commission before they took effect.
Sustainability and the pandemic are different matters, but in both cases, it is necessary to protect the economy and wellbeing, without extinguishing natural resources. In this regard, it would be possible to create an incentive for companies to promote sustainability in conducts that, from a strict view would be sanctioned as cartels, provided that the initiatives or agreements among competitors (previously approved by Commission) have a clear and evidenced purpose to seek sustainability. For this, it would be ideal that the Commission issues its own guidelines that grant certainty to the private world. Some would argue the need to amend the law, which is probably the case, but is it not equally urgent to promote sustainability so as to end the pandemic?
Abuse of dominance
Abuse of dominance has a different approach as such conduct allows the possibility to be undermined by two primordial concepts: the first is the absence of market share and the second the existence of efficiency gains. In the second case, it is not simple to evidence efficiency gains to avoid sanctions, but it is not impossible. In the description contained in the Law, the possibility of arguing sustainability as efficiency gain is not clearly specified, but I believe it would apply in one of these assumptions without forcing the possibility of its use:
c. The reduction of costs resulting from creating new techniques and production processes, asset integration, increases in the production scale and the production of different goods or services using the same production factors; d. The introduction of technological advances that produce new or improved goods or services; e. The combination of productive assets or investments and their returns, which improve the quality or increase the attributes of the goods or services; f. The improvements in quality, investments and returns, timeliness and service which favourably impact upon the distribution channel, and g. Other gains, which are proven to render net contributions to consumer welfare deriving from such practices which overcome their anticompetitive effects.
Sustainability might fall within such descriptions as it may improve the quality of a product due to its environment friendly features, or for instance, the combination of assets may derive in a sustainable manufacturing process, etc. We have a legal framework that would allow to argue, if duly evidenced and supported, that the abuse of dominance could not be sanctioned for sustainability reasons.
Mergers
Mergers that are illegal due to their effects in the markets (that independently from surpassing or not the thresholds to file a merger control application), are in violation of the Law, could have an efficiency argument similar to dominance abuse behaviours described in the previous section.
On the other hand, operations that do surpass economic thresholds must obtain a favourable approval by the Commission before they have effects. In these cases, transactions may be conditioned when the Commission determines that, if perfected, the relevant market could be harmed. Regarding the remedies that may be imposed, the Law establishes a restricted catalogue that does not leave much margin for manoeuvring to include the possibility of sustainability. Nevertheless, that does not imply that the parties interested in a merger may not argue efficiencies as those previously described to avoid their operation being conditioned.
Business associations
It is evident that business associations may have very positive effects for participants, markets, and consumers; therefore, in general, their creation and operation must answer to matters in tune with competition. However, there are several cases in which business associations have been sanctioned for being the vehicle or cog for committing anticompetitive conducts by their members.[xiv] COFECE also acknowledges the importance of their existence but has issued suggestions so that the behaviour of their members is not anticompetitive.[xv] Therefore, it is important that companies that gather in an orderly fashion to implement initiatives in favour of sustainability, do not commit violations to competition laws. For example, the fact that different companies gather to block clients or suppliers in common that do not fulfil sustainability standards, may cause a risk in competition.
On the other hand, some of the initiatives that arise from associations could be considered by themselves as activities which require merger control clearance. Such is the case of price clubs formed by competitors (making a simile with competitor clubs with sustainable purposes), which may have incentives desirable for them and markets, but that need to be analysed by the Commission, which recommends to always cleared them regardless of not surpassing the economic notification thresholds.[xvi]
Conclusions
Competition and sustainability clearly is a complex topic in which definitive conclusions are not possible. However, from the ideas established in this article, the following can be reached:
Considering the risks we face, the urgency for competition authorities to apply laws seeking a more sustainable development is undeniable.
The Commission is a relevant instrument in the economic life of Mexico, that has succeeded in fighting corruption indirectly. The same could happen in the sustainable development area.
Legal actions undertaken by the Commission against the electric sector amendments helped at the time in suspending a legislation that, in the opinion of the competent judge, could affect markets and also the environment. There is no better example of benefits of applying competition in terms of sustainability.
Companies that have agreements or initiatives that seek to obtain sustainable benefits or which participate in associations with said purposes, must be careful not to breach the Law.
It is recommended for the competition authority to issue guidelines for sustainability matters that grant certainty to companies and establish limits that prevent abusive use of sustainability or green wash.
---
Notes
[i] See: www.un.org/sg/en/node/258530.
[ii] See: https://news.un.org/es/story/2021/04/1490982.
[iii] See: https://ec.europa.eu/commission/commissioners/2019-2024/vestager/announcements/competition-policy-and-green-deal_en.
[iv] Julian Nowag, 7 January 2021, Sustainability & Competition Law and Policy, Directorate for Financial and Enterprise Affairs Competition Committee, Organisation for Economic Co-operation and Development, page 6.
[v] Federal Economic Competition Commission, Conduct Code, May 2019, page 5 (https://www.cofece.mx/conocenos/).
[vi] Article 10 of the Law.
[vii] See: https://www.cofece.mx/wp-content/uploads/2018/02/PE_2018-2021.pdf#pdf.
[viii] See: www.cofece.mx/wp-content/uploads/2019/06/Public-Procurement-comp-agenda-final-ENGLISH.pdf#pdf.
[ix] Files: IO-003-2006 and DE-024-2013-I.
[x] File: IO-006-2015.
[xi] See: www.cofece.mx/wp-content/uploads/2019/11/MemoriaForo.pdf.
[xii] File number 144/2021 of the Second District Judge in Administrative Matters Specialized on Economic Competition.
[xiii] Article 53 of the Law.
[xiv] Files: IO-019-1994 and IO-006-2013.
[xv] See: www.cofece.mx/cofece/images/Documentos_Micrositios/SDO_Cumplimiento250815.pdf.