United States: Trends of Agency Scrutiny on Pharmaceutical Transactions Expected to Shift Amid Rise in Deal Activity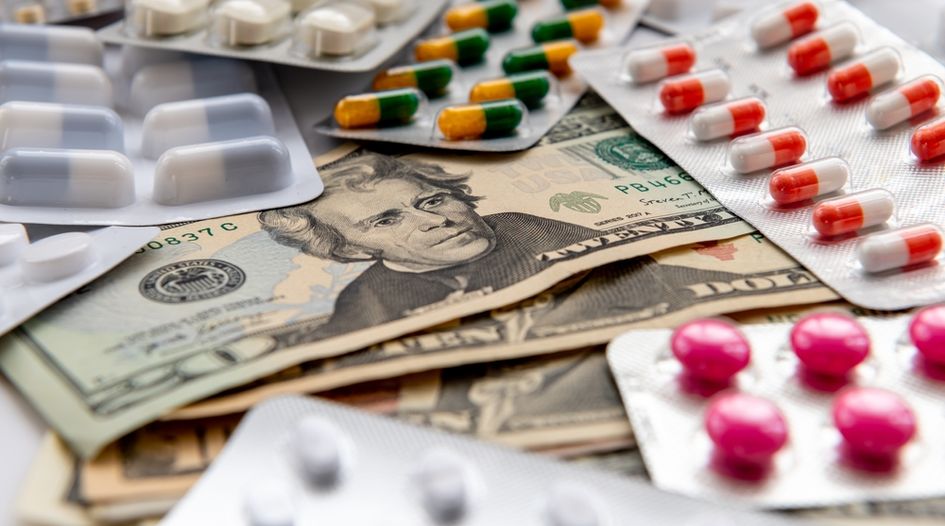 This is an Insight article, written by a selected partner as part of GCR's co-published content. Read more on Insight
Introduction: market access and commercial products are the centre of attention
Despite the threatening rhetoric, the early years of the Biden Administration largely followed previous regimes with respect to antitrust enforcement in the life sciences space. Pharmaceutical transactions in particular encountered the expected amount of agency scrutiny, with most proceeding without an extended investigation and, in contrast to deals in the tech space, did not become testing grounds for more novel theories of competitive harm.[2] This trend might be changing just as deal activity picked up in early 2023.
To be sure, the vast majority of deals in the space involve early stage assets – whether in the form of collaboration deals or acquisitions. The inherently procompetitive nature of these deals – combining the innovative promise of novel yet risky assets with the know-how, resources and the risk diversification of larger pharmaceutical companies – is often sufficient to clear the deal with the US Federal Trade Commission (FTC), which traditionally investigates life sciences deals, rather than its counterpart agency, the Antitrust Division of the US Department of Justice.
The concern that the FTC would unduly investigate such 'big pharma buying up biotech assets' deals as potential 'killer acquisitions' has yet to materialise.[3] With both FTC Chair Khan and Commissioner Slaughter making public comments about such transactions in the abstract, there had been much speculation that the FTC would further train its focus on clinical development pipeline transactions. Moreover, there has been concern that the FTC would apply theories regarding potential competition akin to those raised in the Meta/Within merger challenge to the life sciences space. In Meta/Within, the FTC alleged that Meta was a 'potential entrant' into the VR-dedicated fitness space due to its size, resources and capabilities (even if it did not have an ongoing pipeline project for this purpose). One can imagine a similar theory applying to life sciences deals given the resources of large pharma companies. In other words, under a potential competitor theory of harm, most large pharma players could be considered potential entrants into many additional markets (e.g., indications or therapeutic areas) given their resources and expertise, despite the absence of any plans to actually do so.
With three years of experience under this administration however, it appears that the FTC has not substituted a new approach for careful factual analysis by experienced agency staff with respect to pipeline deals. Although some pipeline transactions are getting extended scrutiny, to date, no such transactions have been challenged in court. Moreover, the FTC has yet to apply potential competition theories to the life sciences space, including in the recently filed complaint in Amgen/Horizon. While the FTC's loss in Meta/Within may discourage it from litigating the issue in future cases, the recently released draft Merger Guidelines (discussed below) devote significant time to various potential competition theories.[4] As such, we expect the FTC will at least consider the application of these theories in the life sciences space.
FTC activity under the Biden Administration has focused instead on transactions involving commercial-stage assets and other conduct affecting the cost of therapeutics, culminating in the recent challenge to Amgen's proposed acquisition of Horizon and the ongoing investigation of Pfizer's proposed acquisition of Seagen.[5] The outcomes of both could be key indicators for antitrust enforcement in life sciences moving forward.
In addition, on 19 July 2023, the US antitrust agencies released draft Merger Guidelines (the Draft Guidelines) that incorporate theories of harm related to potential competition and conglomerate effects. However, the life sciences industry as a whole does not appear to have been the specific target of any changes (unlike both private equity and Big Tech), nor do the Draft Guidelines appear to incorporate output from the Multilateral Pharmaceutical Merger Task Force.[6]
'Commercial' deals and pharmacy benefit managers receiving the most scrutiny
While concerns about aggressive enforcement in killer acquisition deals have thus far not materialised, the FTC does appear focused on issues of market access arising from transactions involving parties with approved, on-market products, evidenced most clearly by its challenge to the Amgen/Horizon deal. Akin to conglomerate theories of harm historically more popular at the European Commission than at either US antitrust agency, the FTC appears concerned that large firms like Amgen could leverage approved products in one indication to increase prices or maintain alleged dominance in another product line. While at the time of writing it is too early to assess whether the agency will challenge the Pfizer/Seagen transaction on similar or other grounds (it is currently in a second request investigation phase), the FTC's decision will likely be highly informative for its enforcement priorities moving forward. We examine these two transactions, as well as increased scrutiny on pharmacy benefit managers (PBMs).
FTC allows Amgen/Horizon deal pursuant to consent decree
The FTC's Amgen/Horizon challenge is the agency's most significant enforcement action in the life sciences space since the Abbvie/Allergan and BMS/Celgene transactions, which were both cleared in 2019 with significant divestiture remedies.
Amgen's proposed acquisition of Horizon attracted immediate scrutiny from lawmakers after its announcement in December 2022.[7] Horizon, a rare disease specialist, has two approved and fast-growing assets in gout (Krystexxa) and thyroid eye disease (Tepezza) assets, and a pipeline full of other rare-disease assets. Both Krystexxa and Tepezza are the only approved drugs in their indications.
Despite a lack of competitive overlaps between the merging parties, on 16 May 2023 the FTC filed a complaint in federal district court seeking to preliminarily enjoin the transaction that pursues a more novel theory of harm that Amgen would have the ability to maintain Krystexxa's and Tepezza's monopoly position more effectively than Horizon.[8] In its complaint, the FTC alleges that, post-transaction:
Amgen will possess the ability and incentive to sustain and entrench its dominant position in the markets for FDA-approved [thyroid eye disease] and [gout] drugs by leveraging its portfolio of blockbuster drugs, such an Enbrel, to foreclose or disadvantage future rivals in these [thyroid eye disease and gout] markets, raise their barriers to entry, and dissuade them from competing aggressively.[9]
Importantly, '[b]ecause of its extensive and valuable portfolio of products, Amgen has a much greater ability to offer cross-market bundled rebates than Horizon.'[10] The FTC's complaint also refers to Amgen's prior conduct, alleging that:
Amgen has deployed this very strategy to extract favourable terms from payers to protect sales of Amgen's struggling drugs. Specifically, Amgen has engaged in cross-market bundling . . . in exchange for preferred formulary placements for Amgen drugs in other, unrelated product markets.[11]
Ultimately, the FTC alleges that:
permitting Amgen . . . to purchase Horizon would likely sustain and entrench Tepezza's and Krystexxa's monopolies, as the combined firm would possess the ability and incentive to foreclose and disadvantage any future rivals.[12]
While an FTC challenge to a large life sciences transaction is not surprising, the theory of harm presented in the Amgen/Horizon case is unique given that it is essentially a conglomerate theory of harm, which had fallen out of favour in the United States with the rise of the Chicago School of Economics and the consumer welfare standard. Conglomerate theories of harm relate to potential anticompetitive effects arising when a merging party uses its position in one market to exert market power in another (by acquiring a company with one or more products that are in adjacent but not competitive markets). Indeed, neither US antitrust agency has attempted to block a merger based on this theory of harm in over 40 years. Moreover, the FTC's allegations that Amgen will bundle Horizon's drugs with its current portfolio are of the type that have been recognised as often leading to lower prices – a key tenet of the traditional consumer welfare standard.
However, these novel theories of antitrust harm will not be subject to judicial scrutiny. Two weeks before the scheduled preliminary injunction hearing, on 1 September 2023, the FTC and the parties agreed to terms under which the deal could proceed. Pursuant to the consent order, Amgen will be prohibited from bundling any Amgen product with either Tepezza or Krystexxa for a term of 15 years. In addition, during the same term, Amgen is barred from conditioning any product rebate or contract terms related to an Amgen product on the sale or formulary positioning of either of these drugs. In a press release, Amgen stated:
Amgen has consistently stated to the FTC, the courts and the public that it has no reason, ability or intention to bundle Horizon's TEPEZZA® (teprotumumab-trbw) or KRYSTEXXA® (pegloticase injection) with any of its products. This narrow assurance, formalized in the consent order with the FTC, will have no impact on Amgen's business.
The FTC announced that the consent decree 'sends a clear signal that the FTC and its state partners will scrutinise pharmaceutical mergers that enable [exclusionary rebating] practices'.
Pfizer/Seagen
Pfizer's US$43 billion proposed acquisition of Seagen, announced on 13 March 2023, is the largest transaction in the life science space since AbbVie's US$63 billion acquisition of Allergan. Seagen, an oncology specialist focusing on antibody drug conjugates (ADCs), first considered a transaction with Merck back in 2019 and again in May 2022 before approaching Pfizer and an additional unnamed bidder. While Merck dropped out in September 2022 and talks with Pfizer fizzled in November 2022, Pfizer re-engaged after Seagen had additional regulatory and clinical trial successes, culminating in the March agreement. Pfizer's CEO referred to the company as 'the goose that is laying the golden eggs', given its four approved oncology therapies already generating US$2 billion in sales and the robust pipeline of ADCs.
After delaying their initial HSR filing and then re-starting the HSR waiting period (with a 'pull and re-file') on 14 June 2023,[13] Seagen announced that the parties received a second request on 14 July 2023.[14] Although the investigation is ongoing, the FTC may be testing a number of theories of harm, such as whether (1) Pfizer, given its significant resources and expertise, is a potential entrant into the oncology indications in which Seagen has approved ADC assets (notably, Pfizer brought the first ADC to market over 20 years ago);[15] (2) Seagen is a maverick in the pharmaceutical and oncology space, in other words, a highly successful player bringing innovative new therapies to market that is not controlled by one of the traditional big pharma players, in which case an acquisition by Pfizer would deprive the marketplace of current and future innovation and disruptive technologies; or (3) the acquisition is furthering a trend towards concentration, or acting as a 'tipping point' acquisition, forcing other independent ADC biotech companies to merge or exit the market. Although the FTC might face long odds in court with any of these theories, given limited supporting case law, an enforcement action could send a message to the life sciences space and have a chilling effect on similar deals in the future. Along with the FTC's investigation and challenge to Amgen/Horizon, the FTC's second request investigation here suggests that 'big pharma' transactions may expect the same treatment as 'big tech' deals that routinely face extended regulatory reviews even in the absence of competitive overlaps, with instead a focus on 'portfolio' or 'conglomerate' effects or potential competition theories of harm.
PBM investigation
On 7 June 2022, the FTC announced that it had opened an investigation into 'the prescription drug middleman industry' scrutinising 'the impact of vertically integrated pharmacy benefit managers on the access and affordability of prescription drugs'.[16] The FTC issued compulsory requests to 'the six largest pharmacy benefit managers' in the United States: CVS Caremark, Express Scripts, Inc, OptumRx, Inc, Humana Inc, Prime Therapeutics LLC and MedImpact Healthcare Systems, Inc.[17] PBMs have come under increasing scrutiny over the past year, both by the FTC and by Congress.
PBMs largely exist as middlemen between insurance companies, pharmacies and drug manufacturers in the United States. Put simply, PBMs negotiate with drug manufacturers and pharmacies on behalf of insurance companies to obtain lower prices for particular drugs through volume discounts, competitive bidding and rebate programmes. Critics of the industry, however, accuse PBMs of acting in their own interest by choosing drugs for their formularies with larger rebates, but not passing along savings to the end-patient.[18]
PBMs have been on the FTC's radar since early 2022, when the FTC announced it was seeking public input on the practices of PBMs.[19] To date, the FTC has received over 24,000 public comments in response to its request.[20] The FTC has indicated that its investigation 'is aimed at shedding light on several practices that have drawn scrutiny in recent years' such as 'methods to steer patients towards [PBM]-owned pharmacies', 'complicated and opaque methods to determine pharmacy reimbursement' and 'the impact of rebates and fees from drug manufacturers on . . . the costs of prescription drugs to payers and patient'.[21] Earlier this year, the FTC expanded its investigation by to cover several group purchasing organisations (GPOs) affiliated with certain PBMs.[22] The FTC issued compulsory requests to three GPOs in May and June 2023, as these organisations negotiate rebates with drug manufacturers on behalf of PBMs.[23]
The FTC's investigation comes at a time when PBMs are coming under increasing bipartisan criticism from lawmakers. In a recent congressional hearing on PBMs, senators from both parties suggested 'blow[ing] up the whole model' and 'start[ing] over given the ongoing 'PBM mess'.[24] The hearing coincided with the Senate considering what was previously known as the 'Pharmacy Benefit Manager Transparency Act of 2023', which would place various prohibitions on PBM conduct, such as preventing PBMs from engaging in spread pricing, protecting whistle-blowers, increasing transparency requirements and directing the FTC to report to Congress its PBM enforcement activities and whether PBMs are engaged in unfair or deceptive practices.[25] On 25 April 2023, Senators Bernie Sanders (I-VT) and Bill Cassidy (R-LA) announced the bipartisan Pharmacy Benefit Manger Reform Act, which would increase overall transparency, force PBMs to give 100 per cent of rebates, fees, alternative discounts and other renumerations from drugmakers back to health plans and subject PBMs to penalties for failure to provide timely information or if they provide false information.[26]
Although there is no set timeline for the FTC's review, Congress' growing agitation with the industry could speed up the agency's investigation. Moreover, while action by Congress is always far from certain, with bipartisan focus on the industry there is a growing likelihood that the PBM industry will become the target of legislative reform efforts.
Business largely as usual for smaller deals
In juxtaposition to the FTC's challenge to the commercial Amgen/Horizon transaction (and the unknown status of the Pfizer/Seagen deal at the time of writing), the FTC has declined to challenge a variety of other, generally smaller, life science deals. Importantly, fears of the agency applying a novel version of a potential competition theory of harm (i.e., that big pharma buyers could develop a pipeline asset in a given indication, as seen in the Meta/Within litigation) have yet to materialise in a life science context.
As a result, and as detailed by the transactions detailed below, big pharma players have largely been able to acquire pre-commercial companies without agency interference. That said, even these transactions are seeing more preliminary investigations by the FTC. Therefore, and as demonstrated in the sickle cell disease mini case study below, preparation for antitrust scrutiny is more important than ever to ensure these deals do not meet unnecessary regulatory delays.
Vertex/Viacyte
In July 2022, Vertex agreed to acquire ViaCyte for US$320 million, in a deal that appeared to face potentially significant agency scrutiny as the companies were developing similar assets in similar indications. The transaction centred around ViaCyte's stem cell-based treatment for type 1 diabetes, known as PEC-01. PEC-01 is a form of islet therapy, where stem cells are grown into pancreatic cells outside of the body. These cells are then implanted into patients, where they mature into beta and other islet cells to monitor glucose and produce insulin, eliminating the need for daily insulin injections.
Vertex had a rival islet therapy asset in development (VX-880) and one of ViaCyte's ongoing trials would remove the need for immunosuppression, a key downside of islet therapies in development. Initial third-party assessments suggested high antitrust risk since Vertex was 'clearing out the competition' as the two companies' type 1 diabetes treatments were 'neck-and-neck [in] clinical development'.[27] However, despite the apparent similarities in assets, the transaction successfully closed in September 2022, apparently without extended agency review.
The transaction is noteworthy from a competition perspective. On its face, the transaction presented some of the dynamics to be expected in a killer acquisition. Nevertheless, further nuanced analysis of the technical and regulatory risk profiles of the otherwise competing assets, other technologies and mechanisms of actions targeting the same indication, and the likely high efficiencies from the transactions (e.g., stem cell lines, intellectual property around cell differentiation and complementary manufacturing capabilities) appear to have convinced the FTC staff that the deal is on balance procompetitive.
GSK/Sierra
GSK's US$1.9 billion acquisition of Sierra Oncology, announced on 12 April 2022, closed less than three months later on 1 July 2022 with no noted extended antitrust review. Sierra's only asset at the time was momelotinib, a promising JAK inhibitor for the treatment of the blood cancer myelofibrosis currently undergoing FDA review, with a decision expected in September 2023. GSK's most similar asset, Blenrep, targets a different type of cancer (multiple myeloma) and uses a different mechanism of action. These differences make Blenrep complementary, not competitive, to momelotinib and lessened risk of antitrust scrutiny. Further, Sierra's momelotinib already faced strong competition from the primary player in myelofibrosis, Novartis' Jakafi, reducing risk further.
Pfizer/Biohaven
In the second-largest biopharmaceutical deal of 2022, Pfizer acquired Biohaven on 10 May 2022 in a US$11.6 billion all-cash acquisition. Biohaven's core asset was Nurtec ODT (rimegepant), a calcitonin gene-related peptide inhibitor approved for acute migraines in February 2020 and episodic migraine in June 2021. Given Pfizer's divestiture of a significant portion of its own neuroscience division in 2018,[28] Nurtec's relatively low share in oral migraine (5 per cent in 2021),[29] and the presence of other large players in the space such as Eli Lilly, the antitrust risk of the transaction appeared to be relatively low.
Pfizer closed the transaction on 3 October 2022 well before the 9 May 2023 outside date in the merger agreement,[30] and there is no indication that the parties received a second request. In March 2023, the FDA approved one of Biohaven's pipeline assets – the fast-acting migraine drug Zavzpret – acquired by Pfizer in the acquisition. The new drug was expected to hit the market in July 2023.[31]
BMS/Turning Point
On 3 June 2022, Bristol Myers Squibb (BMS) announced its US$4.1 billion all-cash acquisition of Turning Point Therapeutics (Turning Point), with the transaction closing on 15 August 2022. At the time of acquisition, Turning Point's primary asset was repotrectinib, a tyrosine kinase inhibitor and mid-stage candidate as a treatment for non-small cell lung cancer (NSCLC) that targets the ROS1 and NTRK gene mutations. Although prior to the acquisition BMS had several therapies that are either approved or in development for NSCLC, none of its pre-acquisition assets targeted the ROS1 gene. Repotrectinib targeted the same gene mutations as entrectinib, Roche's competing asset that it acquired from Ignyta, Inc in 2017.[32]
With the parties making their HSR filings at the end of July 2022 and closing several weeks later in mid-August, the transaction appears to have encountered little to no agency resistance, although the gap between announcement and filing may indicate pre-filing engagement with the FTC by the parties, which can often help the agency understand the background and intricacies of the involved assets, explain why there are no competitive concerns and address any potential questions upfront. While repotrectinib has not yet received FDA approval, BMS announced on 30 May 2023 that the FDA had granted the application priority review.[33]
Takeda/Nimbus
Takeda announced its US$4 billion acquisition of Nimbus Lakshmi on 13 December 2022.[34] At the time of acquisition, Nimbus' primary asset was NDI-03458, a tyrosine kinase 2 (TYK2) inhibitor that was in Phase IIb trials for psoriasis and other autoimmune conditions. Although the parties had a potential overlap in gastrointestinal autoimmune indications (i.e., Crohn's disease), the overlap did not raise concerns due to the crowded nature of the autoimmune space and Takeda's limit autoimmune profile. The transaction subsequently closed on 8 February 2023 without an extended agency review.[35] On 20 March 2023, Takeda announced positive results from a recently completed Phase IIb study for psoriasis that showed the Nimbus asset may be superior to BMS' rival approved Sotyktu for psoriasis.
Sickle cell disease mini case study
A trio of deals in the sickle cell disease (SCD) space in 2022 showed the importance of proper antitrust preparation, even for lower-risk deals. During 2022, CSL, Pfizer and Novo Nordisk – all big pharma players – each acquired smaller companies in the SCD space. Only the first in this series, the CSL/Vifor transaction, received a second request and a lengthy investigation. Despite the escalating concentration with each successive transaction, the latter two transactions cleared without extensive investigation.
This series of transactions, detailed below, shows the importance of involving antitrust counsel from the earliest stages of a deal's lifespan to provide assessments of antitrust risk, educate companies on best practices with respect to document creation and prepare and develop arguments to response to any agency outreach. The FTC's work in the CSL/Vifor transaction likely educated the FTC about the SCD space, which also likely made the FTC keenly aware of increasing concentration in an underserved disease area. As a result, proper antitrust preparation and potential pre-filing agency engagement (even to discuss a space the FTC was well versed in) was likely critical to the latter two deals closing without a significant investigation.
CSL/Vifor
CSL first announced its US$11.7 billion acquisition of Vifor Pharma on 14 December 2021. The FTC reportedly focused on the existing horizontal overlap in the parties' SCD pipeline as well as a competitive overlap between Vifor's iron-deficiency haematology franchise and CSL's blood-plasma portfolio. Despite the approval of several new SCD treatments over the past five years and a relatively robust pipeline of other novel therapies (ranging from small-molecule to gene therapy) by a number of players, the FTC conducted an in-depth second request investigation. Although the parties ultimately closed the transaction without an agency challenge, the FTC's investigation delayed closing until 9 August 2022, months later than the parties originally expected.[36]
Pfizer/Global Blood Therapeutics
Pfizer's US$5.4 billion acquisition of Global Blood Therapeutics (GBT) was announced on 8 August 2022. At the time of the acquisition, GBT was considered one of the leaders in the SCD space, with its Oxbryta therapy approved in 2019 and several other promising therapies in various stages of its pipeline. While Pfizer did not have any significant SCD assets after a Phase III failure in 2019, it did have an early Phase I asset at the time of acquisition. Although the deal may have received agency questions, it avoided a second request and closed on 5 October – about seven months faster than the CSL/Vifor transaction despite occurring in a more concentrated space with a small horizontal pipeline overlap.
Forma/Novo
Finally, Novo Nordisk announced its US$1.1 billion acquisition of Forma Therapeutics,[37] on 1 September 2022. Forma's core asset, etavopivat, was an oral SCD therapy in Phase II/III trials. At the time of acquisition, Novo (like Pfizer) also had an early stage SCD asset in its pipeline; however, similar to the Pfizer/GBT deal, the transaction closed on 14 October, less than 1.5 months after its announcement despite being the third in a series of transactions in the same space and again featuring a minor horizontal pipeline overlap.
Outlook
Undoubtedly, life sciences transactions will continue to receive scrutiny at the FTC. It can be reasonably anticipated that the FTC will also continue to train its sights on large deals that have implications for commercial access, such as Amgen/Horizon, and even deals that do not feature the kinds of horizontal overlaps that have traditionally garnered the most acute concerns. For smaller deals, those without existing competitive overlaps should continue to clear without significant timing delays, assuming proper antitrust preparation. That said, it is likely that the potential competition theories articulated in the Draft Guidelines and previewed in the Meta/Within litigation may find their way into an FTC life sciences investigation sooner rather than later.
As we look forward, the results of enforcement action (or lack of enforcement) over the course of the next year, including in Amgen/Horizon and Pfizer/Seagen, will provide the clearest indication of the FTC's priorities. While merging parties will need to be vigilant in preparing to address the broadest range of potential theories from the FTC at the investigation stage, it is also important to factor in the relatively cold judicial reception that many of these arguments have received in court (e.g., Meta/Within, Microsoft/Activision, United/Change) when evaluating a deal's ultimate odds of success.
---
Notes