Introduction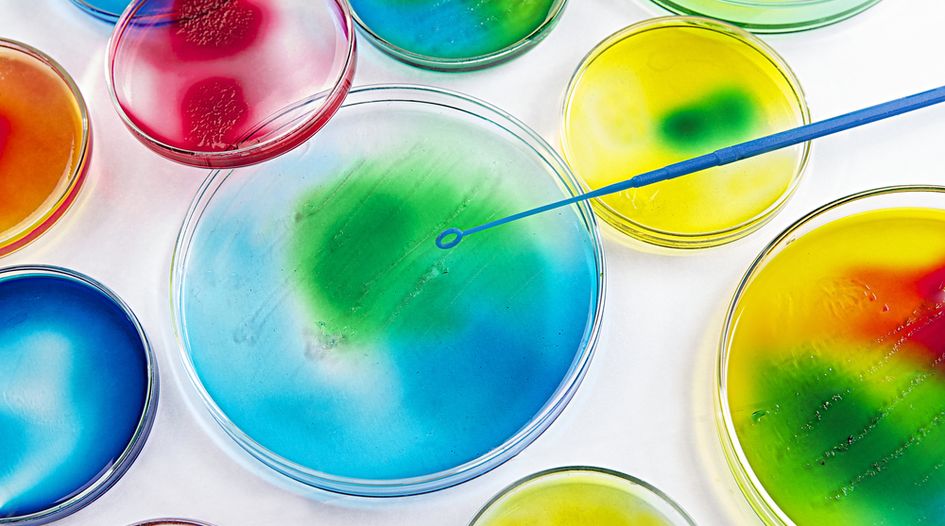 This is an Insight article, written by a selected partner as part of GCR's co-published content. Read more on Insight
Welcome to the second edition of Global Competition Review's Guide to Life Sciences. In the past year, we have seen continued and sustained enforcement activity by antitrust authorities around the world in the life sciences space, with regard to a wide range of practices. Price increases, denigration of rivals' products, and delayed entry of generic and biosimilar medical products continue to attract scrutiny. We have also seen continued scrutiny of large transactions in life sciences, in particular in the United States (US) and in Europe, with a focus on deals' rationale, pipeline products, and the impact of mergers on non-horizontal business relations.
The pricing of medicines, pricing negotiations with health authorities, supply practices and unfair pricing remain an enforcement priority for antitrust authorities in the European Union (EU) and the United Kingdom (UK) and are likely to remain so in the years to come, despite economists highlighting the complexities around the enforcement of exploitative abuses of companies in a dominant position through excessive pricing. There have been several investigations into the pricing of certain off-patent medicines and orphan (rare disease) drugs at both the EU and Member State levels and in the UK. Most recently, antitrust authorities have also started investigating pricing practices relating to medicines with exclusivity rights, and innovative treatments. The number of stand-alone civil lawsuits brought before national courts in the EU for alleged unfair and excessive pricing practices for off-patent medicines and follow-on damages actions has risen as well in the UK. By contrast, while we have seen a recent push from academics in the US to acknowledge high (excessive) prices of pharmaceuticals as an antitrust violation, US courts have not yet recognised these claims.
Biosimilar competition continues to receive growing attention from competition authorities across Europe. While antitrust scrutiny may help facilitate biosimilar market entry and uptake, inherent features of biological medicines, such as high costs and longer approval times, raise fundamental challenges in increasing biosimilar competition. In recent years, we have seen antitrust investigations in the UK, and in the EU, with the Netherlands leading the way, focusing on the impact of commercial practices adopted by incumbent suppliers on biosimilar competition, with a particular interest on pricing strategies, discount schemes and contract terms with hospitals. There have also been concerns in the US regarding strategies to delay biosimilar entry, through patent disputes and alleged product denigration.
Product denigration (or disparagement) behaviours in life sciences are attracting renewed scrutiny at the EU level. While these cases used to be rare, the European Commission (EC) opened two investigations into alleged disparaging practices in the pharmaceutical sector that are still ongoing. In contrast, there has been an abundance of investigations into product denigration at the EU Member State level, especially in France, Italy and Denmark. The French cases have progressively widened the definition of 'denigration', but a recent ruling from the court of appeal of Paris in the Avastin case clarified the legal test and also illustrated the difficulties for the French competition authority to characterise denigration as an abuse of a dominant position.
Cooperative agreements play an important role in the pharmaceutical industry, with companies partnering from early-stage research and development through to late-stage commercialisation. Most licensing and commercialisation agreements that companies enter into to create efficiencies should remain within the limits of competition law. The EU and the UK each recently released updated block exemption regulations and guidelines to help competitors collaborate in ways that do not breach the rules. Both frameworks introduce stricter rules on information exchange and the EU framework also reinforces the protection of innovation competition.
With regard to merger control, clearance processes for some pharmaceutical transactions are expected to become more uncertain. This is due to many countries broadening jurisdiction over acquisitions through flexible notification requirements and new theories of harm.
All of these trends and developments are reflected in the following chapters. Italy has been a front runner in antitrust enforcement in life sciences, with landmark cases on excessive pricing and product denigration influencing the EC's decisional practice. The Italian Competition Authority is likely to continue its enforcement efforts in this area in the future. The activity of the Authority in merger control in recent years has been limited, but this could change with the Authority's new powers to review mergers falling below the national merger control thresholds, intended to catch acquisitions of nascent, innovative, target companies. Germany and Austria increased their scrutiny of innovation-driven markets with the introduction of alternative transaction value thresholds in 2017, designed to capture high-value/low-revenue deals. To date, the life sciences sector has not raised major competition law issues in Switzerland, under neither the cartels, abuse of dominance nor merger control rules. It remains to be seen whether recent and ongoing regulatory changes, as well as mutual market access concerns with the EU, will lead to a different competitive environment in the near future.
In the UK, the Competition and Markets Authority (CMA) continues to regard the life sciences sector as an enforcement priority, both from an antitrust and merger control angle. With regard to merger control, recent cases have illustrated the CMA's willingness to push the limits of jurisdictional rules and intervene in deals in dynamic, innovation-driven sectors where target companies have limited (or no) revenues or direct activity in the UK. Also, Brexit has created heightened risks of parallel conduct investigations and merger reviews in the EU and UK, in some cases leading to different views on theories of harms or fact patterns. When enacted, the Digital Markets, Competition and Consumers Bill introduced on 25 April 2023 may have significant impact, including on the life sciences sector, through the strengthening of the CMA's investigative powers, and new powers for the authority to review acquisition of innovative market disruptor targets under proposed new jurisdictional thresholds.
In the US, recent merger enforcement in the pharmaceutical sector continues to follow traditional principles and reasoning. However, the Federal Trade Commission (FTC) is expected to adopt more aggressive theories of harm. Recent behavioural enforcement has largely consisted of pay-for-delay litigation and continuing prosecution of price-fixing charges against generic manufacturers. However, the FTC has given strong indications that it has competitive concerns with fees and rebates paid by pharmaceutical manufacturers to pharmacy benefit managers, which is likely to lead to new fronts of enforcement.
Lastly, in Australia, there have been some important regulatory developments affecting the life sciences sector and the Australian Competition and Consumer Commission (ACCC) has taken some significant cases against companies in this sector in recent years. The ACCC has also called for significant reforms to Australia's merger control law. If enacted, these proposed reforms will be highly relevant to dealmaking in the life sciences sector.
---
Notes
1 Ingrid Vandenborre is a partner and Caroline Janssens is a senior professional support lawyer at Skadden, Arps, Slate, Meagher & Flom LLP.