Fernando Carreño wins Lawyer of the Year - under 40 at GCR Awards 2018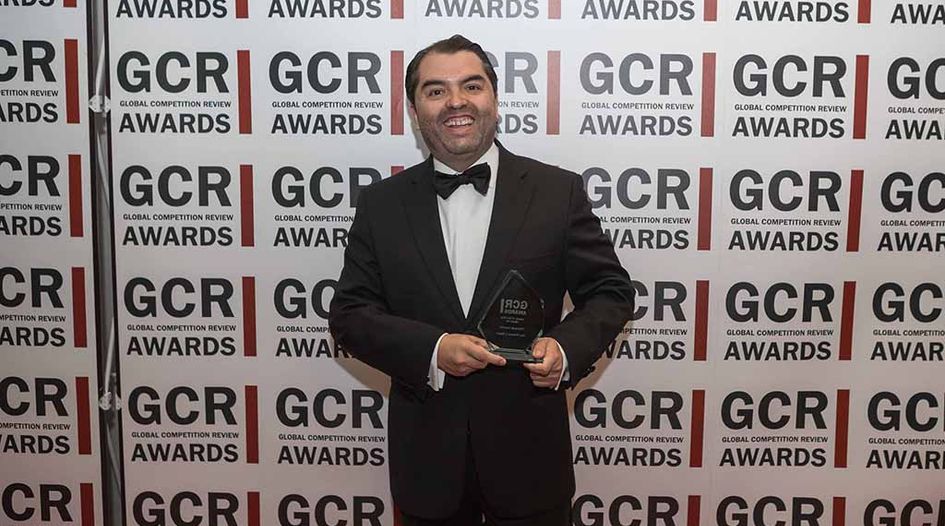 Fernando Carreño won the Lawyer of the Year - under 40 award at the GCR Awards 2018, ahead of seven nominees. 
Margaret Segall D'Amico, Creighton Macy, Thomas Elkins, Jesse Solomon, Yizhe Zhang, Meegan Hollywood and Elaine Ewing were also shortlisted for the award.
Carreño, a partner at Von Wobeser y Sierra, is considered to be one of the best antitrust lawyers in Mexico. He advised Volaris on the acquisition of airport slots in Mexico City and New York after the US Department of Transportation ordered Aeroméxico and Delta Air Lines to divest take-off and landing rights at JFK and Mexico City International Airport as a condition for their joint venture. He has also advised clients on enforcement investigations in the banking, poultry, sugar, chemicals and pharmaceutical industries. Carreño advised AB InBev in a market investigation by COFECE in the market of barley seeds, securing a close to the probe any findings or sanctions – potentially the first time such a market investigation has been closed without a ruling of liability against the parties involved. And the brewing company turned to Carreño for advice in various cross-border transactions, securing antitrust clearances in Latin American jurisdictions like El Salvador or Honduras.