Concordia wins Behavioural Matter of the Year - Europe at GCR Awards 2018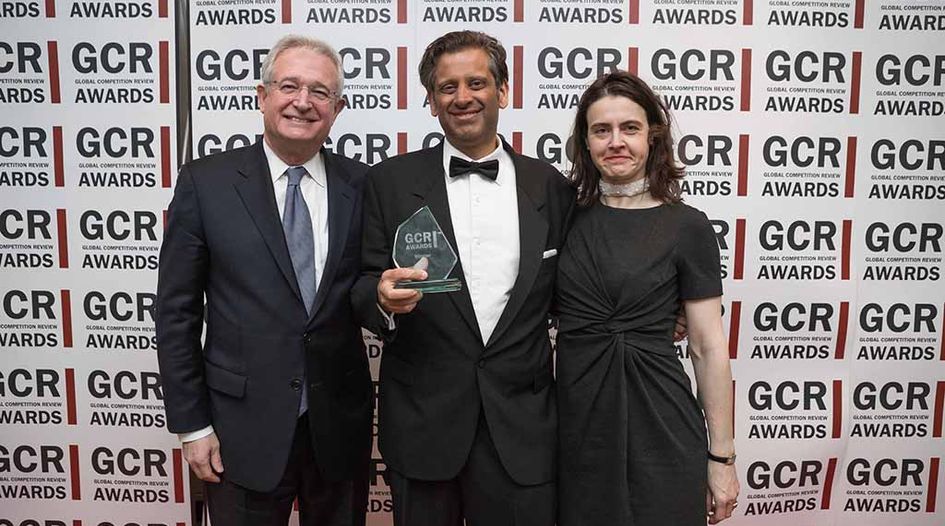 Concordia's successful challenge to the CMA's warrant has won behavioural matter of the year - Europe at the GCR Awards 2018.
The pharmaceutical company's challenge was shortlisted alongside the Denso immunity in DG Comp thermal systems investigation, the auto leasing investigation in Italy, France's car rental investigation and the European Court of Justice's concrete rebar cartel judgement.
But the challenge to the CMA search warrant took the award for European behavioural matter of the year after Concordia successfuly persuaded a Hight Court judge to stop the UK's Competition and  Markets Authority from relying on redacted evidence that the enforcer claimed was protected by public interest immunity. Concordia's challenge marked the first time an appeal against a search warrant had been granted by the High Court under section 28 of the UK's competition act. Justice Marcus Smith upheld Concordia's position in November 2017 and ruled the CMA could not assert a blanket public immunity defence.
Counsel to Concordia
Morgan, Lewis & Bockius
Partners Frances Murphy and Omar Shah in London and Brussels, and of counsel Joanna Christoforou in London and Brussels