Clearinghouse Payments wins Behavioural Matter of the Year - Americas at GCR Awards 2018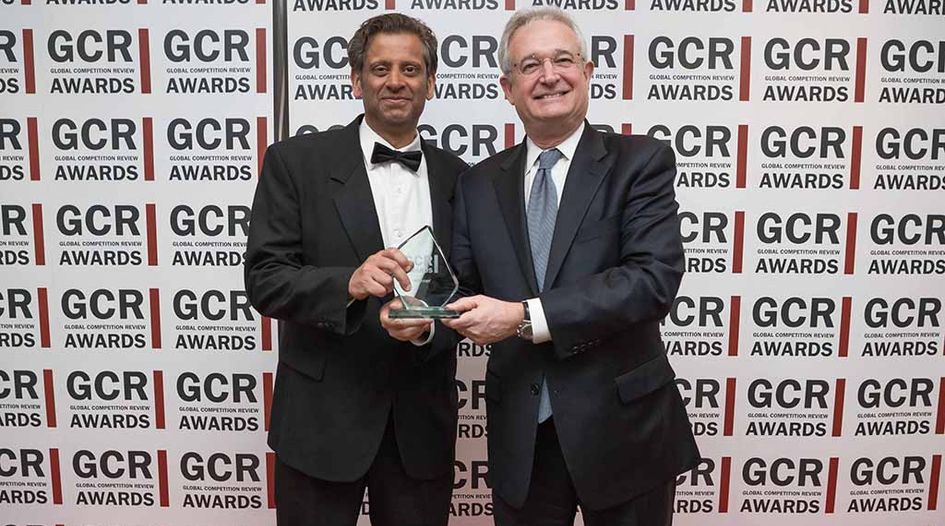 Clearinghouse Payments Company's business review letter has won Behavioural Matter of the Year - Americas ahead of nominees including Construtora OAS's Operation Car Wash leniency agreement at the GCR Awards 2018. 
The successful dismissal of CADE's zero-rating probe by mobile companies Oi, Tim, Vivo and Claro, CADE's dismissal of an electronic payment market investigation into American Express, and Construtora OAS' leniency agreement with CADE were all shortlisted for the behavioural matter of the year – Americas award.
But Clearinghouse Payments Company's business review letter took home the award. The organisation, which is comprised of 25 depository financial institutions, obtained a positive business review letter from the DOJ's Antitrust Division in connection with the development and launch of the first new payment system introduced in the US in more than 40 years. The RTP system will facilitate the clearing and settlement of interbank transactions within seconds, and will support robust messaging compliant with international standards that will create the potential for substantial efficiencies for both payers and payees. The DOJ business review letter recognised the potential for procompetitive effects from the RTP system, and the sufficiency of structural rules to mitigate risks of anticompetitive conduct. The system reflects the procompetitive introduction of a new payment alternative as the result of effective collaboration of industry participants.
Counsel to Clearinghouse Payments Company
Morgan, Lewis & Bockius
Partner Richard Taffet in New York