CADE wins Agency of the Year - Americas at GCR Awards 2018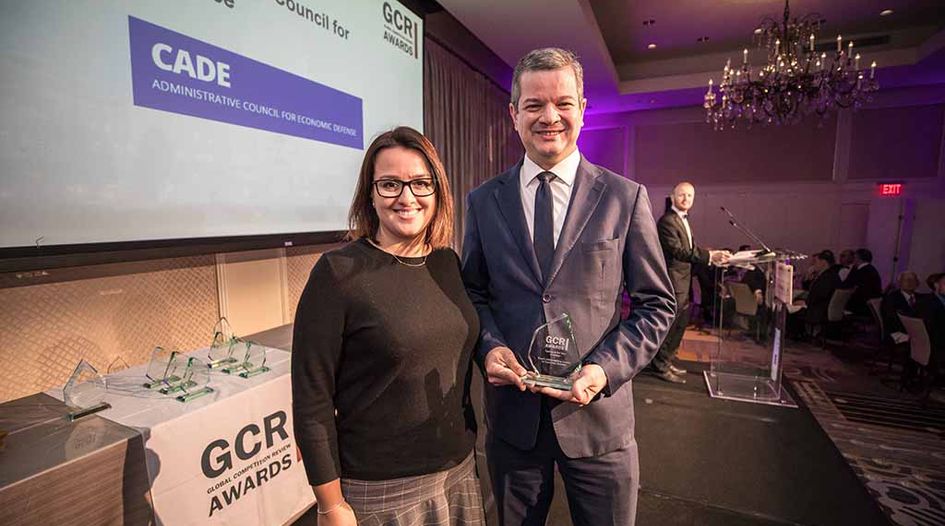 Brazil's Administrative Council for Economic Defence has won Agency of the Year - Americas, beating Mexican, Canadian and US enforcers at the GCR Awards 2018. 
CADE was nominated alongside Mexico's Federal Economic Competition Commission, Canada's Competition Bureau and the US Federal Trade Commission.
The Brazilian enforcer historically blocked few mergers – but in 2017, it blocked two deals in a row, raising the authority's bar for clearances and signalling the adoption of a stricter approach. One was Ipiranga/Alesat, which CADE blocked to preserve a rival that could challenge the practices in the Brazilian fuel resale market. Based mainly on concerns related to coordinated effects, but also related to unilateral market power, and acknowledging that Alesat is a maverick company, CADE's tribunal rejected the acquisition unanimously. The second was Kroton/Estácio Participações, which would have created the largest higher education institution in the world by student numbers. CADE quoted a third party's arguments that the deal raised incentives for further concentration, ultimately leading to higher prices and lower quality services.