Bruno Lasserre wins Lifetime Achievement award at GCR Awards 2018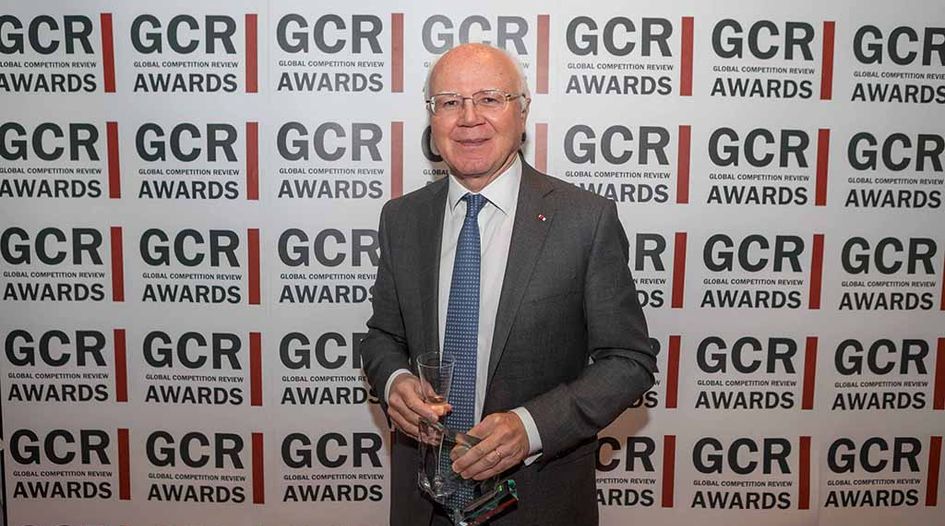 The president of France's antitrust watchdog won the prestigious Lifetime Achievement award at the GCR Awards 2018.
Lasserre's time in antitrust coincides closely with the existence of Global Competition Review itself, which began publishing in 1997. A year later, Lasserre became a member of the Conseil de la concurrence, while simultaneously continuing as a judge on the Conseil d'Etat, or supreme administrative court. He served as deputy chairman of the court's litigation chamber from 2001 to 2004, at which point antitrust became a full time job: on 29 July 2004, he replaced Marie-Dominique Hagelsteen as chair of the competition enforcer. It began as a six-year term, and Lasserre worked as enthusiastically as a man with even less time to make his mark. During the course of a dozen years, he took France from a country where competition culture was weak and price-fixing barely known to be illegal, to having perhaps the most active antitrust enforcer in Europe.