Amphastar v Momenta and Sandoz wins Litigation of the year – non–cartel prosecution at GCR Awards 2018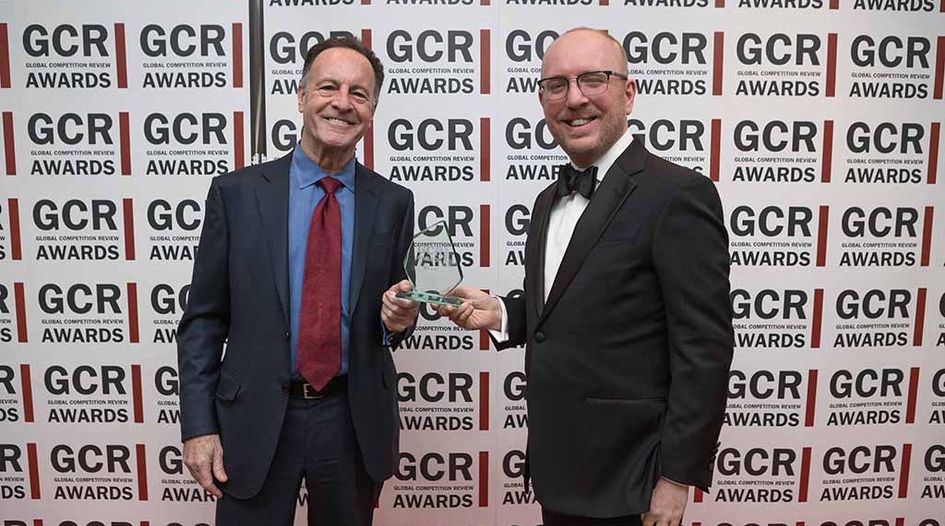 Amphastar v Momenta and Sandoz scooped the award for litigation of the year - non-cartel prosecution at the GCR Awards 2018.
TruEx v MarkitSERV and Auric v Federal Guild of Hearing Aid Acousticians were also shortlisted for the award.
Following Amphastar's appeal backed by the US FTC, the US Court of Appeals for the First Circuit reversed a lower court's decision that would have cleared competing generic pharmaceutical manufacturers Momenta and Sandoz in line with the Noerr-Pennington doctrine. Amphastar argued the companies had engaged in illegal monopolisation by misleading a standards-setting organisation into adopting a method for testing anticoagulant drug enoxaparin by failing to disclose a pending patent application that would potentially cover that testing method. Once the method became a necessary standard for competitors testing enoxaparin, Momenta and Sandoz sued Amphastar and claimed patent infringement.
Counsel to Amphastar
Wilson Sonsini Goodrich & Rosati
Partners Jeffrey Bank, Chul Pak and Jonathan Jacobson in New York, partner Seth Silber in Washington, DC, associate Daniel Weick in New York, and associate Elyse Dorsey in Washington, DC
Rose, Chinitz & Rose
Partners Alan Rose, Michael Chinitz and Meredith Doty in Boston