Fines versus turnover: An EU Cartel Analysis update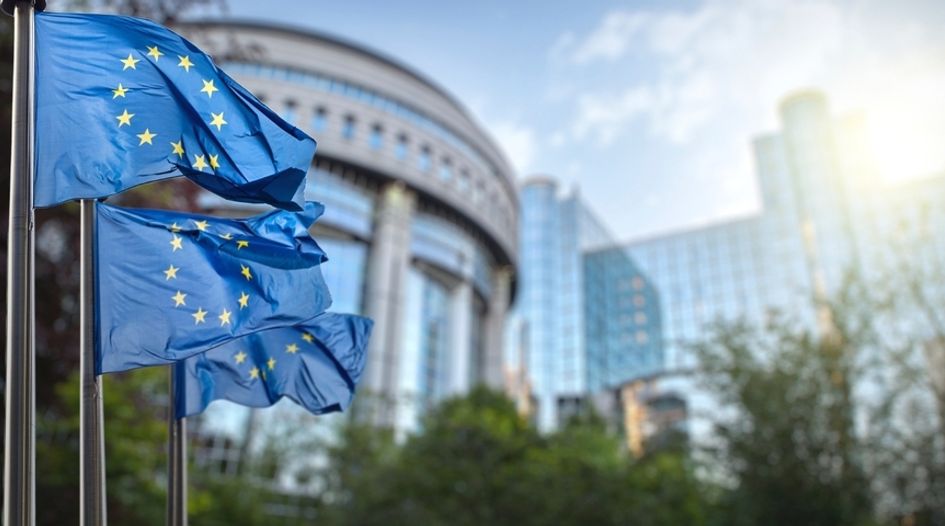 Over the past 10 years, the European Commission's competition watchdog has fined smaller companies more than multinational conglomerates, measured by a percentage of turnover, for cartel crimes. But observers say the commission has little choice, and in fact safeguards may allow smaller companies to escape even stiffer punishments. Ron Knox explains GCR's data and analysis. 
Words by Ron Knox || Research and analysis by Tom Webb and Ron Knox
***
In 2010, Global Competition Review published the first edition of our EU cartel survey, examining data we collected from five years of European Commission price-fixing cases. As part of that project, we collected information about how much the commission was fining cartelists as a percentage of the companies' annual turnover. It's a measure the commission itself uses to cap its fines; any fine of more than 10 per cent of a company's annual turnover is out of bounds, according to the commission's rules.
Some of our research back then was made easier by the commission itself; the commission often listed the defendant company's annual turnover in the full and non-confidential versions of its case decisions, so long as the commission and the company could agree to such a disclosure. Our research and reporting then showed that some smaller and single-product companies were indeed fined at a much higher relative rate than their larger, multinational counterparts – to the point that, in those economic crisis years between 2008 and 2010, dozens of companies begged the commission for reductions from their fines because of their inability to pay them.
Things have changed since then. Far fewer companies plead poverty with the commission these days – only nine companies have filed inability to pay requests over the past four years as the EU's economic turmoil eased. It has also become more difficult to glean how much the Directorate General for Competition fines companies as a percentage of their turnover, because the commission has essentially stopped mentioning a defendant's revenue in its case decisions. That particular datapoint in subsequent updates to our survey began to dry up.
So over the past few months, GCR has gathered turnover data for companies subject to DG Comp cartel fines, to rebuild that section of our survey and again assess whether the commission has continued to fine smaller companies a higher percentage of turnover than their multinational conglomerate counterparts. Not every defendant's turnover was available; privately held companies, for example, do not always publish specific revenue numbers. The turnover information we could find – 197 companies in all, fined from 2005 through 2014 – appeared in regulatory filings, annual reports and elsewhere in the public domain.
The result of our research was clear: DG Comp has indeed continued to fine small companies more relative to their revenue, sometimes approaching or reaching its legal limit of 10 per cent of turnover. Meanwhile, some of the largest companies targeted in DG Comp cartel cases have escaped with fines of just a fraction of 1 per cent of their annual revenue.
While the numbers are stark, observers and former officials say there is far more nuance to DG Comp's fines than a simple percentage-of-turnover comparison might indicate. Restricted by its own fining guidelines, the commission aims to punish conduct whether the company that commits those crimes is large or small. And though large companies are often shielded from disastrous fines by their complex corporate structure, observers say, smaller companies may in fact be shielded from the fines they truly deserve.
Origins
The story of large EU cartel fines begins in earnest in 2006, when the commission approved new guidelines that would expose antitrust lawbreakers to far higher penalties than were previously allowed. Under the new guidelines, DG Comp would look precisely at the value of sales in the market affected by the price-fixing plot, with multipliers for the duration of the cartel, a company's role in the conspiracy and so on.
After the change, fines in Europe climbed dramatically. Between 1995 and 1999, DG Comp issued fines totalling around €271 million for cartel infringements. From 2005 to 2009, the commission fined cartelists just a shade less than €8 billion. The commission's formula occasionally produced fines that would approach and in some cases overtake the statutory maximum cartel fine – 10 per cent of the defendant company's turnover in the year before DG Comp issued its fine.
To be clear, the commission handed down some very large fines as a percentage of turnover even before the 2006 guidelines took hold. Some companies targeted in the bitumen cartel, for example, received fines of 10 per cent of their turnover even under the prior fining guidelines from 1998 – as did companies in the industrial bags cartel and others. Some of those cartels had lasted for many years, and the high fines sometimes took into account behaviour that would seem almost bizarre were it to happen today, such as companies that continued to participate in a cartel even after DG Comp raided their businesses.
But after DG Comp began using the 2006 fining guidelines, in early 2007, DG Comp's fines grew and in several cases approached the 10 per cent cap. And the vast majority of the companies to receive those high-percentage-of-turnover fines, both before and after the 2006 guidelines took effect, were small and single-product companies with revenues much less than those of the multinational, multi-product companies that were fined in those same years – occasionally in the same conspiracies.
The large company/small company divide was stark, according to our research. Only two of the companies that received an EU cartel fine worth more than 9 per cent of their annual turnover had revenues of more than €1 billion. Meanwhile, of the 87 companies hit with fines of less than 0.1 per cent of their turnover, none had revenues of less than €1 billion.
Critics of the commission's fining habits say the enforcer has unfairly punished smaller companies for crimes that bigger corporations can shrug off as the cost of doing business. While fines against larger companies are often much larger in real terms than fines against small and medium-sized enterprises (SMEs), fines against SMEs can threaten their very existence. Surely the commission does not intend to penalise companies to the point that they vanish from the market.
At the moment, Europe's General Court is considering whether to overturn DG Comp's fine against Heiploeg, the continent's largest shrimping company. The €27 million price-fixing fine, handed down in November 2013, was close to the statutory 10 per cent maximum, and Heiploeg said the fine, along with its growing corporate debt, would render the company insolvent. For DG Comp, insolvency isn't necessarily a reason to discount a cartel fine; the enforcer says a company's assets can still retain most or all of their value, and insolvency can be a planned, organised effort and not an outright liquidation. DG Comp rejected Heiploeg's plea and declined to reconsider its decision. Heiploeg appealed to the courts.
Heiploeg had taken umbrage with the commission's decision since the beginning. Records show the company to have been the most active of any of the four alleged shrimp cartelists in inspecting evidence and challenging DG Comp's conduct – particularly the use of, and reliance upon, secret recordings of phone calls between leniency winner Klaas Puul and the other cartel participants. But a pillar of Heiploeg's arguments at court was the commission's decision to deny the company's inability to pay request. It had already been in debt, the company admitted in a statement, but the cartel fine pushed it further into bankruptcy. The deadline for Heiploeg to pay its fine came and went; the company has yet to pay, and it likely never will.
DG Comp continues to pursue the fine in court. The commission believed Heiploeg would not leave the market, and indeed it remains a major presence in Europe's shrimp industry. Still, critics say high fines against companies like Heiploeg can cause bankruptcy, threatening jobs and the competitive balance of markets.
But observers familiar with DG Comp's fining methodology say the enforcer has little choice in doling out fines to large and small companies in the amounts it does.
Fines by necessity
More often than not, the commission's fines against major multinational conglomerates now run into the hundreds of millions of euros. Those fines are issued in line with the amount of commerce affected by the alleged conspiracy, even if the fine represents just a fraction of 1 per cent of the parent company's total turnover for the previous year. Conglomerates compile their sky-high revenue figures through a broad array of businesses; the market that the companies allegedly conspired to rig is often just one of many in which they operate.  
Meanwhile, fines on smaller, single-product companies often take a disproportionately bigger bite compared to their larger conglomerate counterparts. If a company only makes one product, and that product is part of a cartel, DG Comp will seek to punish the harm to the economy that cartel caused – and, in the process, issue fines that will often erase profits and cut into the budgets of that smaller company. This may seem starkly unfair, but multiple competition specialists who have advised companies both large and small before DG Comp say the commission operates just as the 2006 fining guidelines intended.
Marc Hansen, at Latham & Watkins, says that when fines are calculated on the basis of revenue that was bolstered by a price-fixing agreement, "then it is clear that a company will end up paying a fine that represents a higher percentage of its turnover in cases where it only has one business line, than where it is a conglomerate".
There's no real way to fix this, he says – as former European competition commissioners Mario Monti and Neelie Kroes found out when they analysed DG Comp's fining practices. There are systems where these discrepancies don't exist; for example, the Dutch system and the pre-2006 EU system featured fixed amounts for fines, untethered to any particular economic harm. "But I think all systems today recognise that fairness requires a link between the conduct, the revenues affected and the fine imposed," Hansen says.
A more arbitrary system that gave the commission greater discretion to fine large and small companies differently regardless of the conduct or revenues affected could reward smaller companies simply for being smaller. A crime is a crime, Hansen points out. It matters not a company's size; only that it broke the law.
As it turns out, the EU fining system may already reward smaller companies for their size – or at least shield them from the kind of fines their cartel conduct might truly deserve under the guidelines.
Oftentimes, the fines that approached the commission's statutory 10 per cent limit were among the smallest the commission handed out over the last decade. In 2008, the commission handed down fines against members of an alleged international removal cartel, including five fines of more than 7 per cent of the company's turnover, and four fines that were fractions of a percentage point away from the statutory maximum. However, those four fines of more than 9 per cent of turnover totalled less than €1 million combined. The lowest fine was €1,500 – against Mozer, a company that at the time earned barely more than €15,000 the prior year.
No one in the private bar knows DG Comp cartel fining practices quite like Kevin Coates does. The newly minted Covington & Burling partner spent more than a dozen years at the enforcer, most recently overseeing its cartel portfolio.
In the days before he left, Coates wrote a blog post examining this very perception: that DG Comp punishes small companies more aggressively than large ones. He reached the same conclusion as GCR – yes, smaller, single-product companies can and do get fined a larger percentage of their turnover than big multinationals.
But Coates also examined what fines smaller companies might have faced had the EU's 10 per cent of turnover cap not been in place. And, as he found, those fines would have been catastrophically high.
Coates used a hypothetical formula that supposed all companies involved in a cartel were able to earn the same relative revenue from the cartel overcharge and the conspiracy lasted for the same number of years. According to Coates' hypothetical, the smallest company involved in the longest conspiracy should have been fined 48 per cent of its annual turnover under the EU's fining guidelines – surely enough to threaten the existence of a tiny company with thin margins.
As Coates points out, the statutory 10 per cent cap on fines can in fact spare smaller and single-product companies from having to pay fines in line with the actual harm their cartel caused. This is particularly true for conspiracies that lasted longer than just a few years. For lengthy conspiracies, Coates explains, the cartel uplift – that is, the increased profits due to the price fixing – can far outweigh a company's fine once the 10 per cent cap is imposed.
Such a limit may actually minimise a smaller company's culpability for cartel crimes, observers say. Jonas Koponen, head of the antitrust group at Linklaters in Brussels, suggests that the larger a proportion of a company's business a cartelised product entails, the more culpable they may be. At a big, diverse company, a price-fixing plot can hatch within an individual branch and without the full knowledge of c-suite executives. But at small companies, Koponen says, top management must be aware of such agreements, so the compliance message DG Comp sends to them should be that much stronger – or so the thinking goes.
It appears those smaller companies are indeed complying with the continent's antitrust laws after being busted the first time, according to GCR's research. With some large companies, that may not be the case.
Back again
Our examination of fines also looked at how much companies branded as recidivists were fined as a percentage of turnover. Increases in fines for companies that broke EU competition laws multiple times are among the largest DG Comp can dole out; recidivism can lead to fine increases of between 50 to 100 per cent, which can be significant, particularly for a long-running cartel.
But even with those steep increases in fines, very few companies hit with a recidivism charge paid more than about 2 per cent of their annual turnover. Of the 37 companies for which we have data that were charged with recidivism since 2005, only five companies paid fines higher than 2 per cent of turnover, and four of those were involved in the copper fittings cartel where fines were generally at or near the statutory maximum.
In other words, companies that repeatedly violate the EU's cartel laws are at no more risk than first-time offenders of paying a steep fine as a percentage of their turnover. There appear to be several reasons for this, according to GCR research and antitrust observers.
First, the commission's own leniency programme has dampened fines for companies hit with recidivism increases. According to our research, 16 companies since 2005 received leniency or amnesty from their fines in cases where DG Comp also hit the company with a recidivism upcharge. Often those discounts were minimal – a fraction of 1 per cent of turnover. But in some cases, the leniency programme saved recidivists from significant fines. During the Methacrylates cartel, the Degussa/Rohm/Para-Chemie group was in line for a fine of 2.25 per cent of turnover, including a 50 per cent increase for repeat offences. Instead, the group won leniency and paid no fine. Meanwhile, in the reagents cartel case, Akzo Nobel was in line for a 100 per cent recidivism increase. It received no fine after its leniency discount.
The relatively low fines identified in the data also stem from the nature of the majority of companies found to have broken the law multiple times: They are the same multi-product international companies that receive smaller percentage-of-turnover fines than smaller European firms. For large, diverse companies "the chances of your being a recidivist are simply that much higher, because you control lots of different products and lots of different markets," Coates says in an interview.
While those companies may never absorb fines near the 10 per cent of turnover limit, as their smaller counterparts do, observers say such discrepancies may all even out in private enforcement.
Private damages actions, now a directive of DG Comp and a reality in many member states, are able to recover far more than the commission can fine a company, depending on the harm inflicted on consumers and the market. Although there are no treble damages in Europe, as there are in the US, the EU's directive could expose cartelists to staggering private damage claims, as claimants in multiple EU member states seek full compensation for their actual losses, loss of profits, and interest – all backed by enforcer decisions and a rebuttable presumption that cartels cause harm. While deciding such damages will ultimately be left to judges, cartelists won't benefit from the kinds of limitations that competition authorities routinely offer. "In damages," Coates says, "there isn't that 10 per cent cap."