Media diversity concerns rooted in precedent, experts say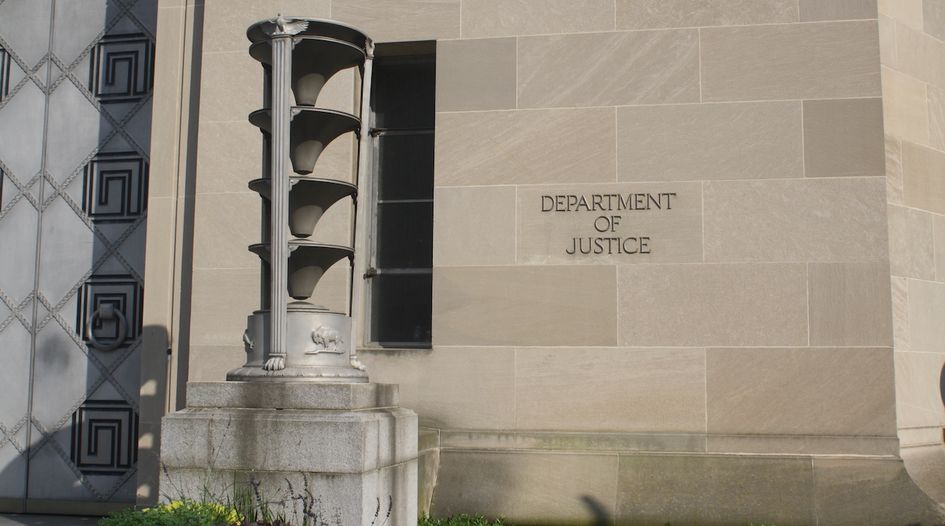 Several antitrust experts have cast doubt on the idea that a platform's "censorship" of certain political views could amount to a viable theory of harm.
The Department of Justice's antitrust division is already examining the conduct of market-leading platforms such as Google and Facebook. But Attorney General William Barr also raised the possibility last month of using antitrust law against those companies and others to protect a wide diversity of viewpoints across the internet.
Responding to allegations that the likes of Google are "censoring" conservative voices, Barr said in an interview with Fox News on 21 June that certain digital platforms have engaged in a "bait and switch", accumulating strong market positions by promising to offer a wide variety of perspectives only to start "being more selective" and "censor different viewpoints".
Barr said the US constitution was designed to protect a broad diversity of viewpoints that would make it difficult for a political majority to oppress a minority.
"Now we have, with the internet and with these big concentrations of power, the ability to do just that, to quickly galvanise people's views, because they're only presenting one viewpoint, and they can push the public in a particular direction very quickly," Barr said.
"One way that this can be addressed is through the antitrust laws and challenging companies that engage in monopolistic practices," he added.
Allegations that platforms such as Google and Facebook are "censoring" voices on the ideological right have been a rallying cry for conservative politicians and media for years.
Without citing any evidence, President Donald Trump has previously raised concerns about this perceived bias and accused Google of manipulating votes in favour of a political opponent. "Google should be sued," he said in a tweet last August.
In May, he signed an executive order encouraging regulators to rethink how the Communications Decency Act may improperly shield platforms from the content they host.
Scrutiny of this perceived bias is not only coming from the federal government. Texas attorney general Ken Paxton – who is leading a coalition of states investigating Google for anticompetitive conduct – raised the claims in a September fundraising email.
"Texans are put at risk by one company, whose executives clearly display anti-conservative and anti-Republican bias, subtly controlling what Americans see when they search for information about national political issues," Paxton said.
Google, Facebook and Twitter have all denied these allegations of bias.
Shades of Pitofsky?
Former Federal Trade Commission chair William Kovacic said Barr is not the first antitrust enforcer to suggest using competition law to promote media diversity.
In his influential 1979 paper "The Political Content of Antitrust," former FTC head Robert Pitofsky, who was then an academic, said it was "bad history, bad policy and bad law to exclude certain political values in interpreting the antitrust laws".
As FTC chair, Pitofsky said transactions in the media industry deserved higher levels of scrutiny because of their impact on political discourse.
"I mean, if somebody monopolises the cosmetics fields, they're going to take money out of consumers' pockets, but the implications for democratic values are zero," Pitofsky said in a 2000 interview with the Washington Post. "On the other hand, if they monopolise books, you're talking about implications that go way beyond what the wholesale price of the books might be."
In announcing the FTC's conditional approval of AOL/Time Warner later that year, Pitofsky said the agency's consent decree was designed to ensure that the internet, "characterised by openness, diversity and freedom, will not be closed down as a result of this merger."
Kovacic, now a professor at George Washington University Law School, said he is unsure how sincere Barr's concerns about media diversity are. But if someone listened to his interview without knowing the speaker or the date, they might think it was a progressive voice, he said.
Allen Grunes at Brownstein Hyatt Farber Schreck said that antitrust has historically been supportive of free speech, citing several Supreme Court decisions such as the National Citizens Committee for Broadcasting in 1978 and Red Lion 1969.
In Red Lion, the court ruled that "the purpose of the First Amendment [is] to preserve an uninhibited marketplace of ideas in which truth will ultimately prevail, rather than to countenance monopolisation of that market, whether it be by the government itself or a private licensee."
University of Tennessee College of Law professor Maurice Stucke, who has written about the intersection of antitrust and the First Amendment with Grunes, said he could see how Barr's position might appear self-serving given the DOJ has not brought a significant monopolisation challenge in decades.
Still, the Antitrust Division finds itself aligned with other competition agencies raising similar concerns about media diversity, Stucke said.
In a 2019 interim report on digital platforms, the UK's Competition and Markets Authority said that weak competition in digital advertising can "undermine the ability of newspapers and others to produce valuable content, to the detriment of broader society".
The Australian Competition and Consumer Commission found in its own report that platforms have helped new diverse news sources to enter the market, but not enough to compensate for the casualties of the digital age.
"The ACCC considers that the declining provision of public interest journalism, and particularly the reduction in sources providing local reporting, justifies a degree of government intervention," the agency said in its July 2019 report.
Calls for the use of antitrust to promote media diversity can even be heard a few blocks away from the DOJ.
David Cicilline, chair of the House of Representatives antitrust subcommittee, has introduced legislation that would carve out an antitrust exemption for news publishers to be able to collectively bargain with technology companies.
Pitofksy's son, David, testified in favour of the Journalism Competition and Preservation Act last year as in-house counsel for News Corp – a fierce critic of Google – during the subcommittee's first hearing scrutinising the competitive positions of online platforms.
The younger Pitofsky said the legislation is "consistent with the underlying policy goals and values expressed by the founders in the First Amendment and consistent with the antitrust laws."
No collusion
Herbert Hovenkamp, a professor at the University of Pennsylvania Law School, said platforms would not be violating US antitrust law by limiting the viewpoints they display unless they had conspired with rivals to do so.
"A unilateral act of speech or speech suppression, it's not going to be an antitrust violation," Hovenkamp said.
In May, the US Court of Appeals for the District of Columbia affirmed the dismissal of a conservative advocacy group's lawsuit alleging that Google, Facebook, Twitter and Apple had conspired to suppress conservative political views in violation of the First Amendment and sections 1 and 2 of the Sherman Act.
The full DC Circuit noted that the First Amendment only applies to government abridgement of speech. With respect to Freedom Watch's Sherman Act claims, the appellate court said the group failed to meet the pleading standards of a conspiracy under Twombly and had also not alleged a conspiracy to acquire or maintain monopoly power.
Hovenkamp said he believes there is a relationship between robust economic competition and the protection of political viewpoints, but "the antitrust laws are not a substitute for a Fairness Doctrine".
The Fairness Doctrine required television and radio stations using broadcasting licences from the Federal Communications Commission to devote some coverage of issues of public importance while also providing an opposing view. In Red Lion, the Supreme Court upheld the constitutionality of the regulations, but they stopped being enforced in 1987 before formally being repealed in 2011.
Geoffrey Manne, who founded the International Center for Law and Economics, said: "I don't think there is an antitrust case based on this viewpoint discrimination. Just political posturing."
Manne, whose think tank has received funding from both Google and some of its competitors, also compared Barr's views to the Fairness Doctrine. Manne said conservatives during the Ronald Reagan administration called the doctrine an affront to the First Amendment and that the eventual rollback jumpstarted conservative talk radio.
Copyright © Law Business ResearchCompany Number: 03281866 VAT: GB 160 7529 10