Mark Ryan, 1955-2020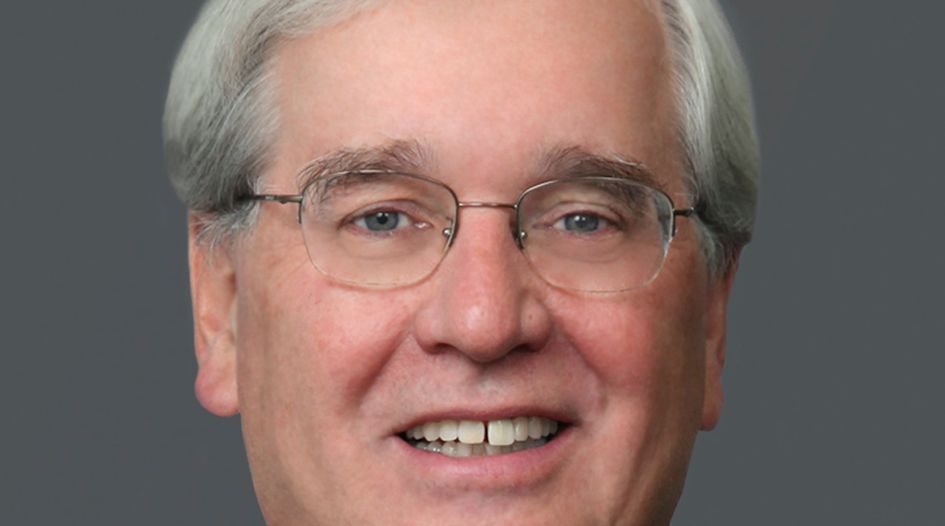 The antitrust community is mourning the loss of Mayer Brown partner Mark Ryan, who died on 30 November at the age of 65. 
Ryan headed the firm's global competition practice from Washington, DC.
He began his career at Mayer Brown in 1981 and held several leadership roles at the firm, including on the global policy and planning committee and as the managing partner of the Washington, DC office. 
Ryan left in 2012 to serve as the first-ever director of litigation for the Department of Justice's antitrust division. During his time at the agency, he acted as lead trial lawyer in the e-books price-fixing litigation in the US District Court for the Southern District of New York.
He also led the division's trial teams that challenged the InBev/Grupo Modelo and US Airways/American Airlines mergers. Both cases ultimately ended in settlements. 
Ryan returned to Mayer Brown in 2015.
Mayer Brown partner William Stallings said he got to know Ryan when they were both at the Department of Justice.
"I worked closely with him then," Stallings said, complimenting Ryan's "tremendous" litigation skills and breadth of experience. 
He also praised Ryan's ability to describe "arcane antitrust principles in a way that made sense".  He could take lawyers' work and "make it 10 times better", Stallings said.  
Before joining the firm in 2015, Stallings had spent most of his career at the Antitrust Division, where he held several key roles, including head of the transportation, energy, and agriculture section.
Stallings said that when he left the DOJ, one of the main reasons he decided to join Mayer Brown was because of Ryan. "He was a great mentor and had a way of making people better," Stallings said.
Ryan's support of others extended beyond the workplace, Stallings explained, recalling when the litigator helped his daughter, who was in high school at the time, prepare for her first job interview. 
Stallings said he wanted to help his daughter prepare but determined that her father asking questions would not be the most beneficial way to do so. "So I asked Mark to do a mock interview with her," he said. 
"She was terrified at first, as Mark had a gruff, old-school litigator way about him, but she was a pro at interviews by the end," Stallings said, explaining that Ryan had a gift for getting people to believe in themselves and to become the best advocates they could be. "He did so with junior attorneys, seasoned partners, and me."
Mayer Brown partner Britt Miller said Ryan "became a fixture" in the antitrust practice after he returned to the firm following his time at the DOJ. 
"To say that I'm a better person and a better lawyer because of him would be putting it mildly," Miller said. "He was a sounding board and resource on my cases, even those he wasn't involved in." 
Miller added that Ryan was also supportive of everyone he worked with, "no matter what". He mentored "generations of associates" and kept in touch with those who left Mayer Brown. 
"I am in awe of the breadth of his impact," Miller said, noting the emails that flowed into her inbox from people offering their condolences as well as providing "fun Mark stories". 
David Gelfand, a partner at Cleary Gottlieb Steen & Hamilton, said he knew Ryan for 25 years, first working with him on an airline antitrust case in 1995. Gelfand was at Cleary at the time, and Ryan was at Mayer Brown. 
Gelfand said their careers went in different directions after that, but the pair reunited in the workplace when both were at the DOJ during the Obama administration. Gelfand served as the deputy assistant attorney general for litigation at the Antitrust Division from 2013 to 2016. 
"There were many great qualities about Mark," Gelfand said, describing Ryan as "a down-to-earth guy"  who understood litigation and judges better than most lawyers. 
"But what always struck me was that he was a great mentor," he said, explaining that Ryan loved to teach and discuss litigation – to younger lawyers and partners alike. 
"He loved what we do," Gelfand said. "He was someone you loved being with."
Copyright © Law Business ResearchCompany Number: 03281866 VAT: GB 160 7529 10