Hollis Salzman, 1965-2020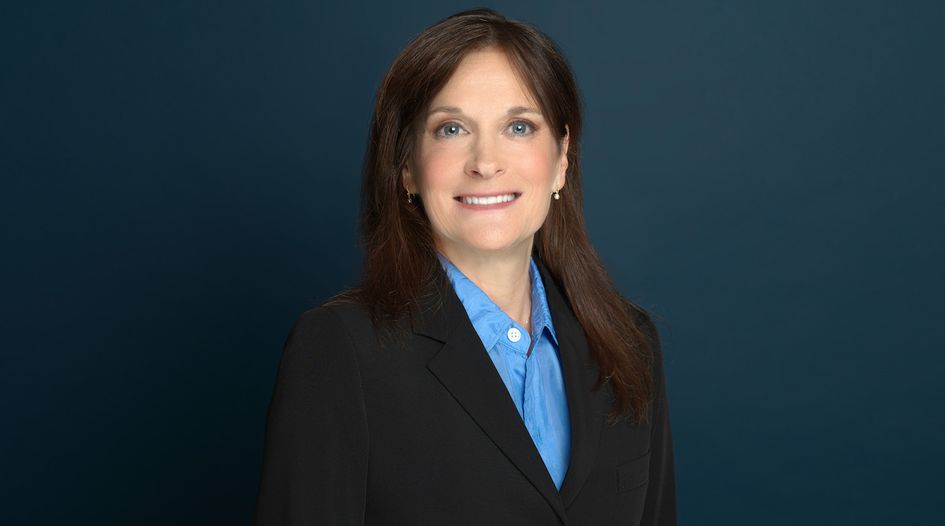 The antitrust community is mourning the loss of Robins Kaplan partner Hollis Salzman, who died on 3 October at the age of 55. 
Salzman led Robins Kaplan's New York office and co-chaired its antitrust and trade regulation group. 
During her 25-plus years as an antitrust litigator, Salzman helped reel in more than $2.5 billion in settlements for clients in cartel damages claims. She served as co-lead counsel to plaintiffs in the massive Air Cargo Shipping Services and Automotive Parts class actions.
She was also co-chair and chair respectively of antitrust sections of the American Bar Association and New York Bar association. 
Ronald Schutz, chair of the Robins Kaplan's executive board, said Salzman was "exemplary in every way".  
"She was dedicated to her family and community, and was a truly incredible advocate for her clients," he said. "We miss her terribly, but her irrepressible spirit will inspire us for many years to come."
After graduating from Nova Southeastern University Law School in 1992, Salzman found herself at a small firm increasingly taking on antitrust class actions – what she described as a "natural fit" given her economics degree. 
Salzman later joined Robins Kaplan's New York antitrust practice in 2013 as co-chair. 
She played major roles in some of the largest multi-district antitrust class actions over the past 20 years. 
Salzman severed as co-lead counsel in the Interior Molded Doors Indirect Purchaser, Disposable Contact Lens, Lorazepam and Clorazepate, Abbott Laboratories Norvir, Marine Hose and Puerto Rican Cabotage antitrust litigations. She also worked on cases alleging conspiracies to manipulate prices for local television advertising, rail fuel surcharges, polyurethane foam and prescription drugs. 
Her most prominent work was perhaps co-leading efforts to recoup damages for alleged harm caused by conspiracies to fix prices for airline cargo surcharges and automobile components.
Joseph Saveri Law Firm partner Steven Williams said co-leading those two cases with Salzman was one of the best experiences of his life – "she had no fear, no hesitation to assert positions for her clients."
Hausfeld partner Scott Martin said appointments to jointly lead cases can sometimes be a less-than-ideal "shotgun marriage", but Salzman made a great "virtual partner".
"She was as genuine, collaborative, and loyal to the cause as if she were a member of your own firm for the case," Martin said. 
Pritzker Levine partner Elizabeth Pritzker echoed those points. "Hollis paved the way as a leader in the antitrust bar, and a champion of women within that bar," Pritzker said. "She was a zealous advocate, dedicated team player, and gifted lawyer."
Salzman also made an impact on numerous professional associations, including the ABA, where she held various leadership positions since 2011. 
Gary Zanfagna, chair of the ABA's antitrust section, said the enormous amount of time Salzman poured into the organisation was a huge boost for many young lawyers. The ABA is collecting memories to be compiled in a booklet honouring her memory. 
Norton Rose Fulbright partner Amanda Wait said Salzman was always the most prepared person in the room at ABA leadership meetings.
"She brought this thoughtfulness and kindness and humility to everything that she did," Wait said.
Several female colleagues active in the plaintiffs' bar described Salzman's legal legacy as one of empowerment. 
"We don't have a lot of women who make the jump into leadership positions at her age," said one attorney who asked to remain anonymous. 
The fact that she took on these roles so early in her career made them seem all the more attainable for other women, the lawyer added, stating that Salzman was a role model that was also "one of us".
Salzman used her leadership role to elevate other lawyers, particularly women, who might otherwise have been overshadowed, several attorneys said. 
Jill Casselman, a former colleague of Salzman's at Robins Kaplan, said she provided "the kind of support you look for at a law firm that is not always there". 
Casselman said Salzman gave her dozens of career-expanding opportunities she doubts she would have had otherwise. 
"I adored working for her," said Casselman. "I always hoped somehow I'd get to do it again."
Robins Kaplan partner Kellie Lerner said she would not be the person or lawyer she is today without working with Salzman for nearly two decades. 
"She was a giant within the antitrust bar who embodied an improbable blend of grace and intensity," Lerner said. "And she was a model for women lawyers everywhere, because her path to success included an unrelenting commitment to remain her authentic self."
Discussing her leadership roles in a male-dominated field, Salzman wrote in 2013 that she owed a significant debt to the women who came before her. She also attributed her success "to hard work and dedication".
"I hope my accomplishments will eventually be unremarkable," she said.
Salzman's husband passed away in 2019. She is survived by her two children. 
Copyright © Law Business ResearchCompany Number: 03281866 VAT: GB 160 7529 10