Google's long-running battle with antitrust enforcers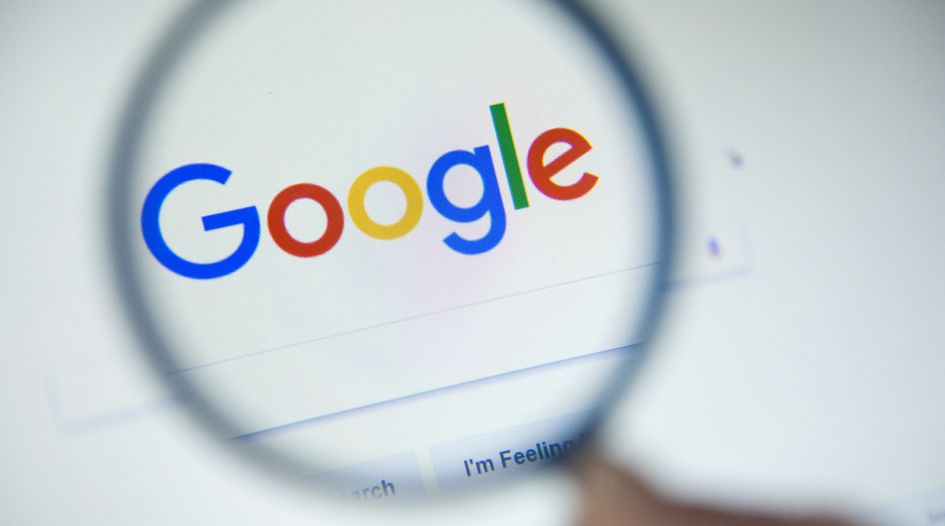 The Department of Justice may have just filed its monopoly maintenance lawsuit against Google, but its examination of the company comes after more than a decade of antitrust scrutiny on either side of the Atlantic.
May 2007: The US Federal Trade Commission issues a second request for information in its review of Google's merger with DoubleClick. Google, less than 10 years old at the time, beat out Microsoft, Yahoo and Time Warner in a race to acquire the advertising services company.
December 2007: The FTC approves Google/DoubleClick after a contentious period of legal wrangling, accusations and outcry from lawmakers on both sides of the aisle. Google was already the world's most popular search engine, and the acquisition gave it a powerful tool to break into the advertising business
May 2010: The FTC clears Google's acquisition of mobile advertising platform AdMob, finding that the deal would maintain competition in the mobile advertising market. The decision not to try and stop the deal was fuelled by rival Apple's push to enter the mobile advertising market.
November 2010: The European Commission's Directorate-General for Competition opens a formal probe into Google over allegations from rival online search providers that it demoted their sites in its unpaid listings results and gave preferential placement to its own services
June 2011: The FTC confirms that it is investigating Google's activities in the online search and advertising markets. Google argues that it is unclear what the FTC's concerns are, insisting that users have "lots of other choices" for obtaining information.
January 2013: FTC chair Jon Leibowitz announces that his agency is ending its enforcement action against Google without requiring the company to make any changes to its core search engine. The FTC finds that, on balance, adjustments Google made to its search algorithm over the years were done to benefit users, rather than harm competition. Google agrees to a consent order and voluntary commitments that addressed "the most troubling of its business practices".
February 2015: DG Comp sends a statement of objections to Google, after years of settlement negotiations fail, arguing that the company's prioritisation of its own shopping comparison services ahead of its rivals' in search results harms consumer choice and innovation. Google hits back by saying the SO is wrong as a matter of "fact, law and economics".
April 2016: DG Comp issues Google with a second statement of objections, accusing it of imposing restrictive licensing conditions on mobile phone manufacturers and giving preference to its own pre-installed apps on devices that use its Android operating system.
July 2016: The European Commission turns up the heat on Google further by issuing the technology company with a third charge sheet on the same day it sends a supplementary statement of objections relating to its Shopping probe. The commission's third investigation into Google alleges that the company included three types of unlawful clauses in its Adsense contracts with third-party websites: exclusivity requirements, premium placement guarantees and the right to authorise competing ads.
June 2017: The EU enforcer issues its long-awaited Google Shopping decision, nearly seven years after opening a formal probe. Google is ordered to stop discriminating against online shopping rivals that are featured on its search engine and pay a fine of €2.42 billion – DG Comp's highest-ever fine against a single company.
July 2018: The European Commission fines Google a newly record-breaking €4.3 billion for imposing restrictions on Android device makers and mobile network operators. It gives the tech company 90 days to cease its conduct or face the prospect of further fines. Google accuses DG Comp of ignoring the competition it faces from Apple and says it will appeal against the decision.
January 2019: The US Senate Judiciary Committee questions attorney general nominee William Barr on his views about antitrust enforcement. Barr says: "I don't think big is necessarily bad, but I think a lot of people wonder how such huge behemoths that now exist in Silicon Valley have taken shape under the nose of the antitrust enforcers. You can win that place in the marketplace without violating the antitrust laws, but I want to find out more about that dynamic."
March 2019: The European Commission hits Google with a €1.49 billion fine for anticompetitive clauses in its AdSense contracts. Unlike the Shopping and Android cases, Google's alleged conduct ceased in 2016.
June 2019: Following a period of swirling rumours, media reports disclose that the FTC and US Department of Justice's antitrust division have divvied up jurisdiction over the GAFA companies. The DOJ takes Google and Apple, while the FTC is allocated any probes of Amazon and Facebook. 
June 2019: The US House of Representatives antitrust subcommittee announces a bipartisan investigation into competition in digital markets. Subcommittee chair David Cicilline says the probe will examine if "dominant firms are engaging in anticompetitive conduct" and assess whether the current antitrust laws are adequate.
June 2019: GCR examines what a challenge to Google might look like under an Antitrust Division headed by Makan Delrahim. In a speech earlier in the month, Delrahim says current standards are well-equipped to address harm to competition beyond consumer prices. Citing the flexibility of the landmark Microsoft case, he says quality and innovation should be measured in evaluating competitive harm.
July 2019: The House of Representatives' antitrust subcommittee brings in representatives from the GAFA companies for questioning. Adam Cohen, director of economic policy at Google, says: "If you don't want to use Google, there are many other information providers available." 
September 2019: A bipartisan group of state attorneys general open separate antitrust investigations into Facebook and Google. The Google probe appears to focus on Google's digital advertising markets. 
February 2020: The FTC asks all four GAFA companies and Microsoft to provide information on their previously unreported acquisitions from the past decade.
July 2020: The House Judiciary Committee confronts Google's dual role as player and referee in a committee hearing. Google chief executive Sundar Pichai faces repeated accusations that there is an inherent conflict of interest in the company's control of both the supply and demand side of its digital advertising platform – DoubleClick Ad Exchange – which by now operates as a real-time marketplace allowing publishers to sell advertising space to advertising agencies. Pichai faces other questions about the DoubleClick acquisition.
October 2020: The House antitrust subcommittee publishes 449-page report calling for a bold overhaul of US antitrust rules. The subcommittee says that a failure to bolster federal antitrust laws to rein in the power of dominant digital platforms like Google endangers the US economy and democracy. 
October 2020: The DOJ's antitrust division – joined by 11 Republican state attorneys general – launches a Sherman Act section 2 monopolisation case against Google. The lawsuit claims that the company has illegally maintained monopolies over online search and search advertising through agreements intended to prevent competition.
October 2020: The Google lawsuit draws instant comparisons to Microsoft, which the US Court of Appeals for the District of Columbia Circuit decided in 2001. Ex-enforcers say the playbook is nearly identical. Speculation remains about what, if any, additional antitrust claims Google may face as the DOJ and state attorneys general continue to investigate the company's business practices.
Copyright © Law Business ResearchCompany Number: 03281866 VAT: GB 160 7529 10