ALJ asks if FTC is trying to slow down Grail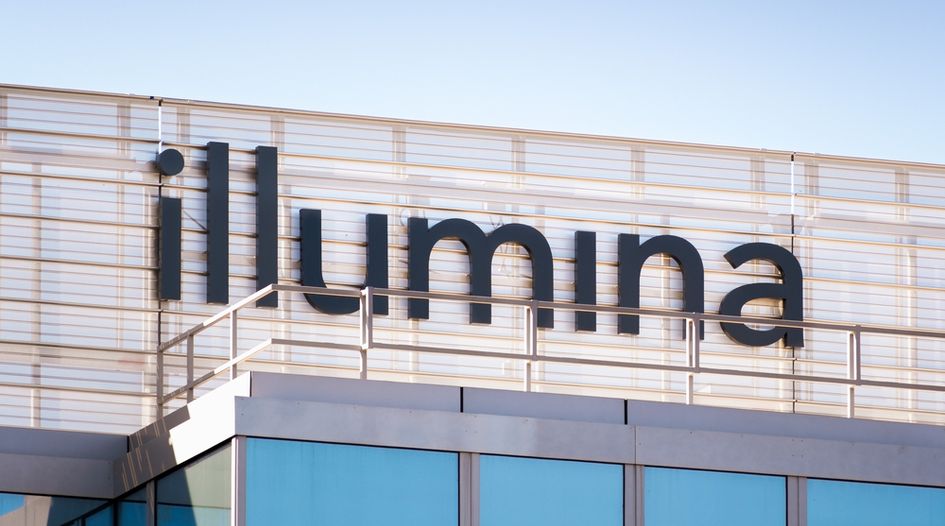 The administrative law judge overseeing the Federal Trade Commission's challenge to Illumina/Grail has questioned if the government is looking to stymie Grail and allow other cancer-screening tests to reach the market. 
During closing arguments of the full hearing on Wednesday, FTC administrative law judge D Michael Chappell said that Grail is currently far ahead of the competition because it is the only company selling multi-cancer early detection (MCED) blood tests. 
"The government's position is we need to hold back Grail and let these others come around the track and catch them,'' Chappell said. "Is that not what you're trying to do with this case?"
Counsel to the commission replied that slowing Grail down was "absolutely not" the purpose of its lawsuit seeking to block Illumina's already-completed $8 billion acquisition. FTC attorney Susan Musser said unwinding the merger would ensure that there is a level playing field and "enable the entire race to move faster."
Later in the hearing, Chappell said multiple times that "it would not be wise" to read anything into his questions. However, his queries still provide greater insight than a large portion of the administrative trial that began in August, much of which has taken place behind closed doors so as not to reveal competitively sensitive information. 
All four FTC commissioners voted in favour of staff issuing a challenge to Illumina's acquisition of Grail in March 2021. The agency alleges that the vertical merger would give the DNA-sequencing company the incentive to raise prices or slow down its services to Grail's rivals that rely on Illumina's sequencing technology as they race to develop an innovative new cancer-screening test. 
Most cancer tests currently rely on tissue biopsies. In June 2021, Grail won the race to the market by launching the first multi-cancer early detection test, Galleri – which may allow doctors to test for dozens of cancers that are not usually screened for using bloodwork. 
The commission claims the merger risks substantially harming competition for research, development and commercialisation of MCED tests. 
Illumina and Grail say their tie-up will help the latter clear obstacles to production scale-up, regulatory approval and insurance reimbursement. They contend the commission's definition of a relevant antitrust market is far too speculative, urging Judge Chappell to limit his analysis to Galleri because it is the only one actually being sold. 
Judge Chappell pushed FTC counsel on its market definition on Wednesday, asking how it could still be a "level playing field" if Grail has already run halfway around the track. He questioned why Grail must now stop after it was the one that got to the market first. 
Musser rejected the idea that Grail needs to be acquired by Illumina to keep moving forward. The company has done great without the merger and it will continue to do great without it, she said. 
"What this acquisition does is take away that playing field and makes it harder for everyone else," Musser said. "We're simply asking for the free market to continue and competition to continue. 
Judge Chappell also questioned commission counsel on its contention that Illumina will be incentivised to harm Grail's rivals if it is allowed to keep control of the smaller company. The commission has argued that, as a company designed to maximise profits for shareholders, Illumina will now have the incentive not to entirely deny its services to Grail's competition, but to act as a clog. 
Judge Chappell noted that Illumina already had a 12% stake – or "a pretty good chunk" – of Grail, but it has so far not been accused of clogging up its sequencing services for Grail's rivals. 
Musser responded that Illumina would not have the economic incentive to disadvantage MCED competitors while only controlling 12% of the company. 
David Marriott, counsel to Illumina at Cravath Swaine & Moore, added to the race analogy during his closing by arguing that Grail is the only company on the track competing right now. 
"The others are at home. They're in the practice field. They're stretching," Marriott said. 
Judge Chappell asked Marriott about FTC counsel's argument that the race should include any company that is researching and developing MCED tests, not just selling them. 
Marriott said that there is only one track and it is not clear if any other companies will ever join the race. 
"The mere fact that people are working on it, while important in some sense, is not a thing of which antitrust markets are made," he added. 
Closing arguments concluded on Wednesday. Judge Chappell gave no indication as to when he will hand down his decision.
Counsel to the Federal Trade Commission
Susan Musser, Dylan Naegele, David Gonen, Jonathan Ripa, Matthew Joseph, Jordan Andrew, Betty Jean McNeil, Lauren Gaskin, Nicolas Stebinger, Samuel Fulliton, Stephen Mohr, Sarah Wohl, William Cooke, Catherine Sanchez, Joseph Neely, Nicholas Widnell and Eric Edmonson in Washington, DC
Counsel to Illumina 
Cravath Swaine & Moore
Christine Varney, Richard Stark, David Marriott, J Wesley Earnhardt, Sharonmoyee Goswami, Jesse Weiss and Michael Zaken in New York
Counsel to Grail
Latham & Watkins
Michael Egge, Marguerite Sullivan, Alfred Pfeiffer, Anna Rathbun, David Johnson and Alfred Pfeiffer in San Francisco and Marcus Curtis in San Diego
Copyright © Law Business ResearchCompany Number: 03281866 VAT: GB 160 7529 10