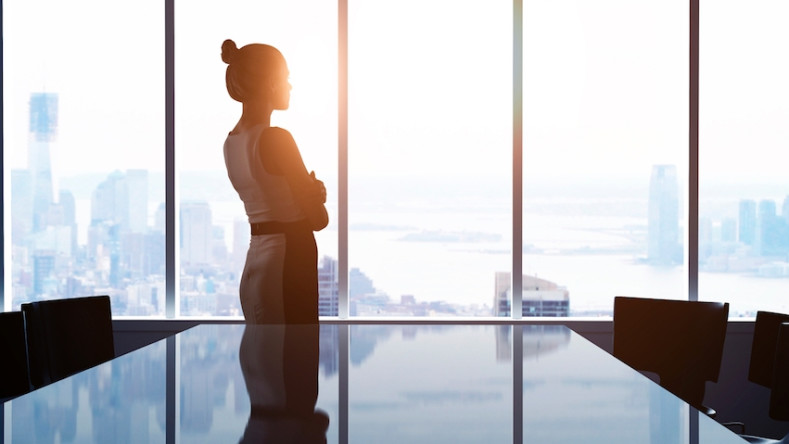 In a field where male-dominated panels, board rooms and conference calls remain all too familiar, Sonya Lalli looks at how far women in competition policy have come – and how much farther is left to go.
Not so long ago, it would have been difficult to find one woman who was a pre-eminent figure in the global antitrust community – let alone 150. Several of our entrants say that when they started their career, law firms were reluctant to, or simply did not, hire women.
Sharon Henrick, who heads Australia's competition group at King & Wood Mallesons in Sydney, says she was once sent home from work for wearing a pantsuit to the office, having started her career at a time when law firms frowned on women wearing trousers and showing their arms.
Henrick says there have been enormous and positive changes since she entered the workforce – and indeed, younger women lawyers typically no longer have to experience the blatant inequality experienced by their predecessors. Those who forged ahead despite overt gender discrimination broke down attitudinal and structural barriers, and served as role models for future generations.
But how much have workplaces really changed? Despite the abundance of quota systems, targets and action plans in government and private practice alike, the numbers speak for themselves.
The vast majority of competition authorities worldwide are headed by men; only eight of the 39 enforcers surveyed by GCR's Rating Enforcementpublication are women-led. Women also continue to be in the minority at the partnership level in law firms and economic consultancies.
Women solely or jointly run eight of the 25 international competition practices recognised by GCR's Global Elite survey. That publication also recognises 20 elite economic consultancies, only four of which have a woman head.
GCR's sister publication Who's Who Legal currently recognises 1,017 competition law experts, of whom only 188 are women. Facing up to the statistics is sobering. The US and Brussels competition bars, which arguably practise in two of the world's most gender-progressive climates, are overwhelmingly male. Only 13% of Who's Who Legal: Competition nominees in both the US and Belgium are women. The majority of other jurisdictions surveyed also have low percentages of recognised women experts: 28% in England, 18% in Germany, 24% in Brazil and 25% in South Africa. The list of nominees in Argentina, Korea, Mexico, Portugal, Turkey and the Ukraine, among others, fail to include a single woman.
Some countries fare better, however. All WWL: Competition nominees in Belarus, Iceland and Luxembourg are women, as are 44% of experts in China. Several of our entrants say that the higher proportions of leading women in jurisdictions with relatively new competition regimes could be because the competition bar boomed when gender inequality had become less prominent in the law firm setting.
Old habits die hard
Our entrants largely agree that times have changed. Workplaces are merit-based; hardworking, bright women are just as likely as their male counterpart to succeed and receive equitable compensation. Clients are also demanding their legal advice come from more diverse teams.
But old habits die hard, and many employers are catching on that meritocracies alone are not enough. In her interview with GCR, EU competition commissioner Margrethe Vestager noted research that finds that individuals unaware of their own behaviour tend to hire people who looked like themselves. "There seems to be an almost biological principle that you have to counteract if you truly want not only a diverse community, but also one based on merit," she says.
Anne MacGregor, special counsel at Cadwalader Wickersham & Taft in Brussels, says male colleagues often are unaware of their own biases, and are horrified by such a suggestion.
"We all have a natural tendency to feel more comfortable with and relate more closely to people who have a similar profile to our own," she says. "Raising awareness with colleagues as to how this happens and pointing to specific instances when it occurs is very important."
Many of our entrants say their firms have learned lessons the hard way, and are becoming more accommodating, instituting women support networks and mandating training to combat unconscious bias.
Exposing unconscious biases may well reduce harmful stereotypes about women and men more broadly; for example, some of our entrants say that in the legal field especially, aggressiveness is treated as a favourable attribute in men, but not in women.
MacGregor says she knew a male competition lawyer who walked away scot-free after he had a tantrum and threw a computer monitor out the window. If a woman had done that, MacGregor says, "she would have been labelled a crazy bitch and shown the door."
Rather, entrants say women tend to be labelled good organisers and project managers that excel best in collaborative working arrangements. Perhaps that is a positive stereotype for a woman in charge of a multijurisdictional merger filing, but such assumptions may be a barrier for women practising combative antitrust litigation.
Gender equality: it's not just about women
While this publication undoubtedly focuses on women, our entrants say men have a role in the debate, too. Fiona Carlin, managing partner of Baker & McKenzie's European competition practice, says men's proactive engagement in the quest for gender parity could be the single most important change agent.
"Men who refuse to speak on all-male panels, and who are confident enough to advocate for women's advancement, are hugely effective in bringing about the needed cultural change," she says.
Moreover, advancements in gender equality help men, too. Flexible work arrangements that allow women to balance career and home demands are also available to men. This is especially salient for younger generations, entrants say, as millennials tend to be clearer about their need for work/life balance. Women may be the ones making it acceptable for men and women alike to acknowledge and prioritise personal lives. In our Women in Antitrustroundtable, Deborah Garza, global practice co-head at Covington & Burling, says these days "get-to-know-you" conversations with clients are often about their kids and families. She says she has also seen men limit their availability for calls and meetings because of family obligations.
Suyong Kim, a global practice head at Hogan Lovells, says in the roundtable that incremental attitudinal shifts regarding work/life balance have occurred. "For example, in conference calls these days it's understood that people will be dialling in from home or from on the move, and no-one is distracted when hearing children in the background," she says.
Moreover, gender parity could be the first step towards a more equal workplace when it comes to ethnicity, sexuality, disability and more. In her interview, Commissioner Vestager told GCR that gender diversity allows the "dominant gender" also to be more diverse among themselves.
Women helping women
If there's a theme to this year's edition, it's that women should – and largely do – support other women. To quote from former US secretary of state Madeleine Albright, as more than one of our entrants did: "There is a special place in hell for women who don't help other women."
Sidley Austin partner Kristina Nordlander, founder of the Women's Competition network, says she was inspired to launch the group because she simply did not know enough senior women in the field. Now, she says the group has over 2,000 members.
Overwhelmingly, our entrants say that mentorship is key to the success of breaking down gender barriers for future generations. Kirsten Edwards-Warren, executive vice president at Compass Lexecon, said she lacked female role models in competition economics, and was advised to focus on mentoring younger women in the field so they didn't have the same complaint.
Janet McDavid said successful women have a particular obligation to help and mentor younger women. "We cannot take the ladder up behind us – we need to reach down and help younger women climb the ladder," she said.
Many of our entrants say they hope their recognition serves as inspiration for younger women. Indeed, perhaps Women in Antitrust can be one rung on that ladder.