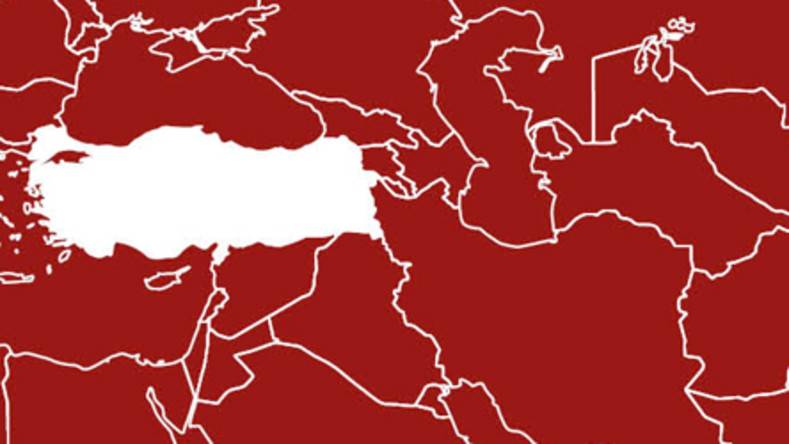 Turkey's competition bar remains small compared to other jurisdictions, but includes highly skilled firms responding to an increasingly active authority
Elite
ELIG Attorneys-at-Law is still the first name on most people's lips when it comes to competition advice in Turkey. The team is led by Gönenç Gürkaynak and consists of 45 competition law specialists who devote more than 90% of their time to competition law matters. Gürkaynak has nearly 20 years of competition work under his belt, working at the Brussels, New York and Istanbul offices of White & Case before joining the firm. He is assisted by three partners and one counsel, and uniquely in Turkey, a full-time, in-house competition economist.
With a healthy roster of international clients, ELIG unsurprisingly is involved in some big global mergers. The team advised both oil and gas technology company FMC Technologies and project management company Technip in notifying their US$13 billion merger to Turkey's Competition Authority, and received clearance in August 2016. The firm also represented General Electric in its US$7.4 billion acquisition of Baker Hughes, which the competition authority cleared in February 2017, and Johnson & Johnson in its US$4.3 billion acquisition of Abbott Medical Optics.
The firm represented Booking.com in a high-profile investigation before the competition authority, whose decision recognised that most-favoured-nation clauses could have potential anticompetitive effects on the online hotel booking market. Booking.com committed to amend the provisions of its agreements, but the authority still imposed a fine on the company. ELIG successfully defended the Turkish subsidiary of Media-Saturn, Europe's leading consumer electronics retailer, in the competition authority's investigation into consumer electronic and computer games makers and sellers for anticompetitive practices. The authority found several of the other companies guilty of resale price maintenance.
Highly Recommended
BALCIOGˇLU SELÇUK AKMAN KEKI, Dentons' Turkish practice, is headed by Şahin Ardıyok, who has been with the firm since 2013. The team consists of two partners and 16 associates, with new additions this year of Pınar Artıran, who joined from Istanbul Bilgi University, and senior associate Ezgi Bayındır who specialises in data protection. The firm is particularly adept in cases requiring familiarity with the regulatory process, and has local and international clients.
Balcıoğlu represents global finance company ING in the Turkish authority investigation into the corporate and commercial loan market where 13 banks are alleged to have shared commercially sensitive information. The firm also assists ready-mixed concrete producer Kavuklar Akaryakıt Otomotiv I˙nŞaat San in the latest cartel probe by the Turkish authority into the concrete industry; the case was concluded without any administrative fines.
Çakmak Avukatlık OrtaklIG˘ı is the only firm in the survey that is located in the capital, Ankara. It now has four partners with Mesut Çakmak continuing to lead the team; Cem Çağatay Orak rejoined the firm with Özlem Kizil Voyvoda, and Naz Bandik Hatipoğlu was promoted to the partnership.
The firm has a long-standing relationship with Garanti Bank, which it represented in an exemption request before the Turkish authority in respect of the non-compete provisions in the bank's sub-licensing agreements with four Turkish banks regarding the American Express credit cards payment system. On behavioural matters, Çakmak represents cement maker Göltaş Göller Bölgesi Çimento Sanayi ve Ticaret regarding competition authority fines over an alleged abuse of dominance.
ESIN ATTORNEY PARTNERSHIP, a member firm of Baker McKenzie, provides competition advice to high-profile domestic and international clients and benefits. The firm particularly stands out for providing merger control advice and benefits from Baker McKenzie's extensive global network. The team is led by Zümrüt Esin and seven other lawyers who are all dedicated to competition work.
The firm's list of clients include British American Tobacco, Generali Insurance and Hitachi. The team advised BRF – one of the largest food companies in the world – on the Turkish merger filing in its acquisition of Banvit, one of the largest poultry companies in Turkey. Esin also represented Generali Insurance in the competition authority's cartel investigation into collective raising of insurance premiums and market allocation; however, the board of the authority decided Generali did not break competition law and the company escaped fines.
Recommended
Bora İkiler continues to develop and lead MOROGˇLU ARSEVEN's competition practice. The firm specialises in helping clients navigate vertical relationships with downstream distributors. Moroğlu Arseven's clients include British American Tobacco, cement company Vicat Turkey and Yusen Logistics Turkey.
Firm

Head(s) of competition

Size

Who's Who Legal nominees

Clients

Elite

ELIG Attorneys at Law

Gönenç Gürkaynak

45 attorneys

Gönenç Gürkaynak

ExxonMobil, FMC Technologies, Fortive Corporation, GE, Baosteel Group, Siemens, beIN Media Group, Biletix, Mercedes-Benz, Warner Bros, Turkish Airlines, Booking.com, Panasonic, SanDisk Corporation and Allianz

Highly recommended

Balçıogˇlu Selçuk Akman Keki

S¸ahin Ardıyok

2 partners

16 associates

None

Arkema, Danone, Cargill, Dogˇan TV (D-Smart), EON, Hürriyet Gazetecilik, ING Bank, Johnson & Johnson, JTI, Lesaffre SA, OMV AG, Toyota, Turk Telekom, Yemek Sepeti (Delivery Hero), Bereket Enerji (Gediz Elektrik), Bilyoner, LC Waikiki, Coca-Cola, Multinet, Gitti Gidiyor (eBay) Henkel, Siemens, Nutreco, Lesaffre and Mey I.çki (Diageo)

Çakmak Avukatlık Ortaklıgˇı

Mesut Çakmak

4 partners

3 counsel

9 associates

None

Garanti Bank, Göltas¸ Louis Dreyfus Commodities and Visa Europe, TATA and
LG Electronics

Esin Attorney Partnership

Zümrüt Esin

1 partner

7 associates

None

Generali Insurance, British American Tobacco (BAT Turkey), BRF SA, Vestel Ticaret AS¸ (Vestel Electronics), Hitachi Ltd, Publicis Groupe, IMS Health Turkey, n11.com, The Abraaj Group, Marubeni

Recommended

Morogˇlu Arseven

Bora I.kiler

1 partner

1 senior associate

9 associates

None

British American Tobacco, Vicat Turkey, Yusen Logistics Turkey, GS Yuasa and May-Agro Seeds