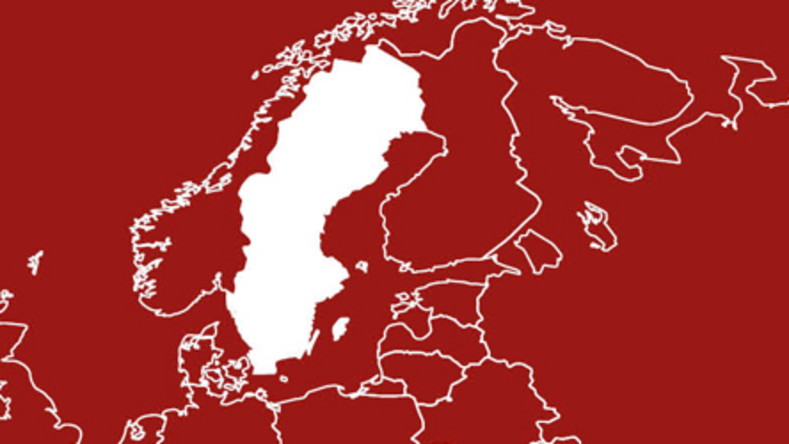 Merger work continues to keep Swedish firms busy – and with Sweden's Competition Authority picking up its enforcement, the bar has seen an increase in behavioural work
Elite
MANNHEIMER SWARTLING maintains its place on the Swedish A-list of competition firms, led by co-heads Tommy Pettersson and Johan Carle. The firm has one of the largest practices in Sweden where lawyers work exclusively on competition law. Though it no longer has offices in Berlin or Frankfurt, partner Stefan Pervan is back at the helm of the Brussels office.
The team continues to represent several big-name clients including Nasdaq OMX, Novamedia and Heidelberg Cement. The firm represents Nasdaq in its ongoing fine proceeding before the Patent and Market Court for abuse of dominance, and continues to represent Swedish Match against claims of abuse of dominance in the domestic moist snuff market. The Swedish authority launched the Swedish Match case in 2014. In February 2017 the Swedish Patent and Market Court ruled in favour of the authority and found the implementation of a labelling system in coolers that Swedish Match provides to moist snuff retailers had the potential to restrict competition. The court fined the company €3 million, leading to Swedish Match appealing against the judgment to the Swedish Patent and Market Court of Appeals.
Mannheimer has a vibrant merger and acquisitions practice, accounting for a good chunk of all merger notifications in Sweden last year. The firm represented global heating pipe company Logstor Group in its acquisition of Swedish competitor Powerpipe Systems, successfully stopping the Swedish enforcer's attempt to block the deal last year following a Patent and Market Court appeal.
VINGE remains one of country's elite competition practices. Practice head Johan Karlsson is a non-governmental adviser to the Swedish Competition Authority in the International Competition Network. The firm poached counsel Marie Östman and economic counsel Jakob Jeanrond from the Swedish Competition Authority this year.
The firm had a busy year representing clients in behavioural matters. It represents Tele2, one of Sweden's largest telecommunications operators, in an ongoing European Commission investigation of allegations Swedish telecoms operators coordinated their conduct and committed a collective abuse of dominance. The firm advises AstraZeneca in connection with a Swedish Competition Authority investigation into the distribution of pharmaceuticals in Sweden and suspected parallel trade restrictions. The firm is also assisting AIG Europe after the Swedish authority conducted dawn raids on the insurance company this year, following suspicions of illegal cooperation between a broker and several insurers.
In mergers, Vinge assisted tourism company Kuoni in its acquisition of hotel distribution and destination management provider MTS Globe. The European Commission cleared the deal in 2016. EQT VII acquired Kuoni last year, with Vinge again acting as lead merger counsel to Kuoni.
Highy Recommended
Fredrik Lindblom remains CEDERQUIST's sole competition partner. Senior associate Mikael Engström assists Lindblom as the head of public procurement on the six-lawyer team. The firm continues to assist DHL, Nordic Capital, Cloetta and JTI Sweden.
The firm advised confectionary and pick 'n' mix confectionery concept supplier Cloetta in its acquisition of rival confectionery supplier Candyking, resulting in Phase I Swedish clearance. Cederquist also helped private equity house Nordic Capital acquire Nordnet bank, which required EU merger clearance. Cederquist also represents a insurance company after the Swedish Competition Authority raided its premises on suspicion of anticompetitive agreements.
At just over two years old, BOKWALL RISLUND continues to grow and strengthen its position as a leader in the Swedish market for competition work. The team is led by the experienced Olle Rislund, who used to head Vinge's competition practice in Brussels and was Cederquist's antitrust head for eight years. The firm has four partners, four senior associates and two associates; Amir Mohseni became a partner in January.
The firm represented leading European dairy cooperative Arla Foods in successfully defending an investigation of changes in its articles of association, which saw the Swedish enforcer question how they would affect the company's relationship with its members; the enforcer ultimately took no further action. The firm is also assisting Arla Foods in its acquisition of Gefleortens mejeri – the fourth-largest dairy company in Sweden. Bokwall Rislund successfully defended Aleris Diagnostik in an enforcement case by Sweden's Competition Authority in the Market Court of Appeal. The competition authority sued Aleris for 36 million kroner (€3.8 million) for alleged anticompetitive contracts. The appeal court fully cleared Aleris of any violation of antitrust rules.
ERIC ERICSSON is a standout sole practitioner. Though his position means he cannot take on large cases by himself, Ericsson has a strong reputation and acquires many clients and requests for second opinions and strategic counselling – especially in the construction, IT, telecoms and travel sectors.
Ericsson acts as co-counsel to GothNet in an abuse of dominance damages action pending before the Stockholm District Court. The firm is also lead counsel to Visita in a case against Booking.com regarding vertical price parity clauses. Private equity fund Verdane Capital sought Ericsson's advice in an acquisition in the transport and earth-moving sector. He has also recently been appointed arbitrator in a competition law-related contract dispute in Sweden.
Set up in 2010 by former Linklaters partners Kent Calmels and Erik Söderlind, antitrust boutique KASTELL continues to impress rivals. The team includes Christina Mailund and Pamela Hansson, who together have more than 35 years of experience. The practice's smaller size helps it to get a significant number of referrals from law firms that lack competition departments.
Kastell continue to defend TeliaSonera in two follow-on damages actions, where claimants Tele2 and Yarps claim the company conducted an illegal margin squeeze. The Stockholm District Court handed down its judgment in the two cases in 2016, awarding lower damages than the claimants had requested. In June 2017, an appeal court rejected all of Yarp's requested damages. Christina Mailund and Magnus Eriksson also represent Booking.com before the Swedish Patent and Market Court against a claim from Visita that price parity clauses contained in its contracts restricted competition.
Recommended
BAKER MCKENZIE's practice saw some significant changes this year with the arrival of new antitrust head Erik Brändt Öfverholm from Lindahl, and the departure of partner Morvarid Nilsson. The firm continues to handle Swedish and Baltic aspects of global deals that involve the firm's M&A group. The team advised Parajett in a complaint to the Swedish enforcer relating to potential abuse of dominance by incumbent postal operator PostNord. The Baker McKenzie team is regular counsel to GlaxoSmithKline Consumer Healthcare.
Elisabeth Eklund continues to head the competition team at DELPHI, which includes partners Anna Ulfsdotter Forssell, Peter Skoglund and Anders Jemail. The firm specialises in contentious matters and compliance work, and has many clients in the regulated sector. The firm has been involved in several merger filings before the authority, including representing NIBE Industrier in its acquisition of Enertech, received unconditional clearance. The team successfully assisted pharmaceutical company Gilead Sciences Sweden in a Swedish refusal complaint against pharmaceutical wholesalers.
HAMMARSKIÖLD & CO continues to keep itself active on the market, led by practice head Claes Langenius. Partner Joakim Sundbom left the firm to start a practice at Melander Sundbom this year, leaving Langenius as the only partner that specialises in competition work. The firm acquired senior associate Sofia Falkner from Baker McKenzie. The firm is advising Svenska Spel in relation to the partial deregulation of the Swedish gaming and betting market, and has truck manufacturer Scania as one of its clients.
Peter Forsberg leads the team at HANNES SNELLMAN, which has particular expertise in life sciences and infrastructure. Forsberg acted as counsel to Nordic private equity house EQT in its acquisition of data communications services provider DGC One. The team advised Swedish investment conglomerate Kinnevik on its acquisition of a minority stake in telecommunications company Com Hem. Forsberg also advises Nordic automotive repair chain Mekonomen Group on antitrust matters.
Ulrica Salomon leads the three-partner practice at LINDAHL, of whom two partners are based in Stockholm and the other in Uppsala. The firm has recruited senior associate Hanna Lekås from Sweden's Competition Authority. Together with Pinsent Masons, the firm advised AMC Entertainment on its $900 million acquisition of Scandinavian and Baltic cinema operator Nordic Cinema Group. Lindahl also represented Kalmar Öland Airport and its owner, the Kalmar municipality, before the European Commission in a state aid case; the EU enforcer cleared Swedish plans to grant compensation for public service obligations linked to the airport's management.
ROSCHIER's team remains the same size as last year, with practice head Kristian Hugmark continuing to lead the firm. He is joined by former practice head Lars Johansson and four associates. Roschier represents Trygg-Hansa in relation to the Swedish insurance investigation. The firm has also been involved in several merger notifications, including for packaging company ÅR Packaging during its buyout by CVC; the deal received Phase I clearance from the EU and Russian competition watchdogs.
Firm

Head(s) of competition

Size

Who's Who Legal nominees

Clients

Elite

Mannheimer Swartling

Tommy Pettersson

Johan Carle

3 partners

7 senior associates

12 associates

Tommy Pettersson

Johan Carle

Nasdaq, Nordic Capital, ABB, SAS, Swedish Match, Accent, Lantmännen, HeidelbergCement, Assa Abloy, Novamedia, Perstorp, PostNord, Altor, Telenor, Haldex, Ratos, Sandvik, Electrolux, Alfa Laval, Söderberg & Partners

Vinge

Johan Karlsson

8 partners

6 senior associates

22 associates

Marcus Glader

Johan Karlsson

Schibsted Media Group, AIG and AB Volvo, Altor, EQT, Boliden, Bilia, Fortum, Göteborgs Hamn, KF, Tele2, Swedbank, SPP Li

Highly recommended

Bokwall Rislund

Olle Rislund

4 partners

4 senior associates

2 associates

Olle Rislund

Amir Mohseni

Arla Foods, Procter & Gamble, HBO Nordic, Investor, Aleris, Bonnier, TV4, If Skadeförsäkring, Apoteket AB, Com Hem

Cederquist

Fredrik Lindblom

1 partner

3 senior associates

2 associates

None

Sweco, Fidelio Capital, BillerudKorsnäs, Moderna Försäkringar filial till Tryg Forsikring, MittMedia, DHL, Cloetta, Samsung Electronics, Spendrups, BillerudKorsnäs, Cloetta, DHL, JTI Sweden, IATA, Nordic Capital, Praktikertjänst, Folksam

Eric Ericsson

Eric Ericsson

1 partner

Eric Ericsson

GothNet, Visita, TMResponsibility, Verdane Capital, Monier Roofing, Moelven Industrier, Preem, Scandic Hotels, Nordic Choice Hotels, Recipo

Kastell

Erik Söderlind

3 partners

1 senior counsel

2 associates

None

Recommended

Baker McKenzie

Erik Brändt Öfverholm

1 partner

1 associate

None

Schneider Electric, GlaxoSmithKline Consumer Healthcare AB, McDonald's, Parajett AB, 21 Grams AB

Delphi

Elisabeth Eklund

three partners

6 associates

None

A. Flygbränslehantering, DLF, Geberit AB, Gilead Sciences Sweden AB, GS1 Sweden AB, NIBE Industrier AB (publ)

Hammarskiöld & Co

Claes Langenius

1 partner

2 senior associates

7 associates

None

Scania, Scania Bilar, Svenska Spel, Länsförsäkringar, Hannover Re, Jubii Europe, Neste, Altor, Mastercard, Swedavia

Hannes Snellman

Peter Forsberg

2 partners

2 senior associates

4 associates

Mikael Wahlbeck

EQT, Kinnevik, GlaxoSmithKline, Elekta, Mekonomen, Storstockholms Lokaltrafik, Fazer, Mellanskog

Lindahl

Ulrica Salomon

3 partners

1 senior associate

8 associate

None

AMC Entertainment Holdings, Swedavia, Clear Channel Sverige, Bristol Myers Squibb Sverige, Hewlett-Packard Sverige, Bankgirocentralen BGC AB, St1 Energy

Roschier

Kristian Hugmark

2 partners

4 associates

Kristian Hugmark

Lars Johansson

TV4, Bonnier, Bonnierförlagen, C More, Fortum, Triton, Fingerprint Cards, HK Scan, Swedol, ÅR Packaging AB, Blackstone, AP3, Marginalen AB, Ahlsell, CVC, Trygg-Hansa, Triton, Eltel, Autoliv, Intel, Sandvik, Atlas Copco