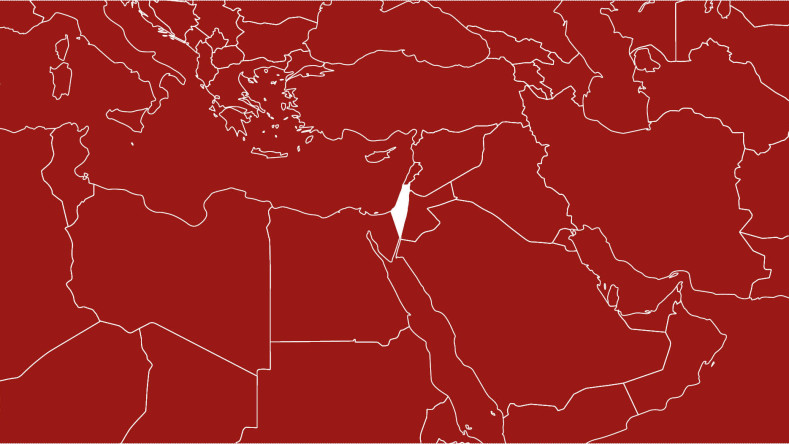 The Israel antitrust bar remains as active as ever, with a strong enforcer to reckon with and a growing private litigation scene
Elite
The competition practice at AGMON & CO ROSENBERG HACOHEN & CO is led by founding partner Zvi Agmon, who is widely respected across the country's competition bar. Partner Hilla Peleg now joins Agmon on the leadership team. They are joined by three other partners and seven associates, up from the three associates the firm reported in 2016.
Agmon and two associates advise client Shufersal, the largest supermarket chain in Israel, on a number of antitrust issues; that includes its recent merger with New Pharm, a rival the firm is also advising. The deal was the company's first since 2005 and one that raised issues with Israel's Antitrust Authority. It won approval in September. The firm is also handing the Israel piece of the multi-jurisdictional Essilor/Luxottica merger. Cellcom also turned to Agmon and partner Tal Mayshar in its attempt to tie up with rival Golan Telecom. Israel's Antitrust Authority blocked the high-profile deal; the companies dropped their merger plans.
Agmon and the firm are locked in multiple civil and criminal antitrust matters. Arad hired the firm to defend it against criminal proceedings in the Jerusalem District Court, after the Antitrust Authority alleged the company illegally rigged bids on public tenders for city water meters. The court acquitted the company of ten charges and convicting it of nine. A follow-on class action continues. The firm is working for new client Yad2, the country's largest classified advert website, in a class action claiming it charges unfair monopoly prices for its services. PazGas is also a major client, both in behavioural matters and mergers.
FISCHER BEHAR CHEN WELL ORION & CO continues to boast a significant antitrust practice, with four partners and 11 associates on the team. Led by Tal Eyal-Boger, the team handles the full scope of competition law, from representations before Israel's Antitrust Authority to civil litigation and criminal work.
The firm has a hand in several major follow-on class actions winding their way through Israeli courts. It has found work for truck division of Volvo and Renault following allegations they participated in a cartel among trucking companies. The firm also took action for client Whirlpool as it defended against allegations it fixed the price of refrigeration compressors. The company's motions to end the case remain pending. Perhaps most prominently, FBC is acting for Google and its Israeli-born traffic-mapping company Waze against rival Fast Lane, which accused Waze of abusing its monopoly on real time navigation by removing Fast Lane as a navigation option in Tel Aviv.
Delek Drilling remains a client. Aside from its part in the Leviathan oil reservoir, the firm advised the company in court as it attempts to have a class action against it dismissed. The lawsuit claims Delek established gas prices through an agreement with the Israel Electric Company, harming the company's customers. Other clients include the Tnuva Central Cooperative, telecommunications leader Bezeq, and the Israel Discount Bank.
Four antitrust partners at TADMOR & CO YUVAL LEVY & CO are former executives at Israel's Antitrust Authority, something that doubtless contributes to the reputation afforded the practice by international firms and the enforcer itself. Firm founder David Tadmor, the director general of the authority between 1997 and 2001, is regarded as one of the country's leading competition law experts. He co-heads the practice with Shai Bakal; over the past year, Ayal HaCohen joined the partnership, bringing the antitrust partnership to five partners overall.
The firm specialises in cross-border transactions and this year has worked on some of the country's largest and most significant tie-ups. Tadmor acted for both Maersk Line and Hamburg Sud in their multibillion-dollar tie-up. Despite the narrow shipping market definition, the deal received Israeli clearance without issue.
Behavioural work has kept the firm busy. Tadmor acts for Leumi Card in proceedings related to interchange fees between banks, and in a massive class action alleging it took part in an illegal agreement with other debit card companies to set fees. Siemens also turned to Tadmor to defending it during the Antitrust Authority's gas-insulated switchgear investigation – the agency's first enforcement action against an alleged international cartel. The firm also acts for the former chief executive of the Israel Electric Corporation in an abuse of dominance case.
The competition team at WEINSTOCK-ZECLER & CO is a go-to firm for complex litigation work in Israel, both criminal and administrative. Niv Zecler, the former general counsel of Israel's Antitrust Authority, works alongside two fellow partners and five associates. Partner Eran Zach specialises in criminal work and Ofer Argov focuses on civil antitrust and corporate litigation.
This year, the firm's class action docket has been booked solid. It acts for LG Electronics in major litigation alleging the company's involvement in the optical disk drive cartel. CAL Israel Credit Cards turned to Zecler and his team to defend it in the country's credit card collusion class action. Meanwhile, Strauss Group needed the firm's defence expertise in four class actions alleging the company had abused its dominant position in the food and dairy market.
Central Bottling Company, which bottles Coca-Cola products in Israel, tapped the firm for its appeal against a $17 million fine for alleged abuse of dominance. That case is ongoing, as is the firm's work for Super-Pharm, which struck a consent decree with Israel's Antitrust Authority regarding exclusivity clauses in its leases with shopping malls. Other criminal defence clients include Issta, E&M Computing and Angel Bakeries.
Highly Recommended
MEITAR LIQUORNIK GEVA LESHEM TAL appears to have settled in a year after former practice leader Michal Halperin left to take over as head of Israel's Antitrust Authority. Niva Barg Livnat continues to lead the practice, which lists her as the only partner advising on competition issues at the moment. However, corporate partners Hagit Avrahami, Dana Yagur and others assist on antitrust matters. The firm prides itself on its experience working with high-tech and innovative companies, especially on matters such as the definition of markets in emerging industries and technological industries still in the research and development stage. The firm sees itself as the market leader on the interface between intellectual property and competition law.
In major deal work, the firm advised Bayer in its global tie-up with Monsanto; it won Israeli approval faster than in most of the other 30 jurisdictions examining the deal. Livnat defended Yenot Bitan against a $6.9 million Antitrust Authority penalty for allegedly violating the conditions of its deal with Mega. That case is ongoing. Otherwise, the firm is on for MAN Truck and Bus in a class action aimed at an alleged truck cartel, and Analog Devices in its bid for Linear Technology, which Israel's enforcer approved late in 2016.
Hagai Doron leads the compact but talented practice at S HOROWITZ & CO. Established in 1959, it is one of the oldest antitrust groups in Israel. Doron is joined in the partnership by antitrust specialists Yehoshua Horesh and Gitit Levin Grinberg, and several other partners work on antitrust matters along with other white-collar or corporate cases.
The S Horowitz team juggles a variety of antitrust cases, including mergers and courtroom matters. Doron acted for Teva in its ultimately unsuccessful tie up with Mylan, as well as in the company's merger with Allergan and its dialysis treatment deal with Fresenius. Procter & Gamble is another major client; Doron advised it in the sale of its Duracell battery business, along with other confidential matters. General Electric turned to Doron to help with its Baker Hughes transaction. Meanwhile, Sharp, British Airways, Danfoss, Hitachi and Scania turned to the firm for defence in class actions following on from cartel allegations.
Recommended
Gal Rozent leads the practice at ESHEL, ASHLAGI, ROZENT LAW OFFICES, which he helped to found in August 2013. The firm acts for Intel in its recent acquisition of Mobileye. Rozent also represents the Israel Electric Corporation as both plaintiff and defendant related to the alleged gas insulated switchgear cartel – suing the alleged cartelists in a private damage claim, but finding itself lumped in with the alleged cartel members in a consumer class action. Clients elsewhere include the Maccabi Healthcare Services, Bar Group and others.
The relatively young competition practice at HERZOG FOX & NEEMAN is beginning to make its mark on the antitrust landscape. Talya Solomon took over the leadership of the practice at the beginning of 2015 after former head Boaz Golan left to start his own firm; she now works alongside five senior associates, with one other partner assisting on antitrust matters when needed. The firm is advising the Israel Electric Corporation in matters related to its monopoly position in the country, including issues before Israel's Antitrust Authority and the Antitrust Tribunal. The firm is acting for Ashdod Port in the Israeli enforcer's first case of administrative fines for abuse of dominance related to a rebate scheme. In deals, it acted for Monsanto in its tie-up with Bayer. Other active clients include Davidovitch Bakery, which is fighting a class action claim related to a bread cartel, and the Egg and Poultry Board in another class claim.
A former director of enforcement and compliance at Israel's Antitrust Authority, D Ziv Abramovich runs a small but effective practice at LAPIDOT, MELCHIOR, ABRAMOVICH & CO. The Jerusalem-based firm features a second office in Tel Aviv; Abramovich and two associates are based there while one works from Jerusalem. In mergers, the firm acted for Levinger Holdings & Investments, which operates in the fish breeding and import market, in its purchase of local fish breeder Dag-Suf. It also advised a third party during the Metro-Motor/SAMLAT merger, which combined two motorcycle and ATV importers. In behavioural matters, the firm is handling a monopoly case for third-party complainants against Coca-Cola Israel, and it provides regular antitrust advice to Tempo Beverages regarding its distribution agreements and other matters. Lapidot also boasts a full cartel and follow-on action docket, acting for Vetmarket Trade and others.
YIGAL ARNON & CO is headed by Ronit Amir-Yaniv, who is joined by new partner Shani Rapoport, a former team leader at the Antitrust Authority's legal department. They are supported by seven other lawyers and a separate litigation team, which takes on a large number of class actions. The firm has perhaps the most robust practice is Israel for a group its size, with major merger cases on the books. The Yigal Arnon team helped guide Intel's Israel filing for its acquisition of Mobileye, and Mexichem in its purchase of control of Netafim, among a slew of other smaller deals. In court, the firm defends the Minrav Group against a criminal indictment alleging a bid-rigging scheme stemming from the Gaza War. Ashdod Port Company is also a client; it has been labelled a monopolist by the Antitrust Authority and is dealing with the ramifications of that decision.
Firm

Head(s) of competition

Size

Who's Who Legal nominees

Clients

Elite

Agmon & Co Rosenberg Hacohen & Co

Zvi Agmon

Hilla Peleg

5 partners

7 associates

None

Shufersal, Pazgaz, Delek Group, Bank Hapoalim, Noble Energy, Isracard, Luxottica, Zenith

Fischer Behar Chen Well Orion & Co

Tal Eyal-Boger

Reuven Behar

4 partners

11 associates

Tal Eyal-Boger

Ziv Schwartz

Volvo Lastvagnar, Renault Trucks, Whirlpool, Google, Waze, Delek Drilling

Tadmor & Co Yuval Levy & Co

David Tadmor

Shai Bakal

5 partners

8 associates

David Tadmor

Shai Bakal

Israel Today, Siemens, Berkshire Hathaway, Leumi Card, Paz Oil, Maersk Line

Weinstock-Zecler & Co

Niv Zecler

3 partners

5 associates

Niv Zecler

LG Electronics, LafargeHolcim, Central Bottling Company, CAL Israel Credit Cards,

Strauss Group

Highly recommended

M Firon & Co

Did not respond

Did not respond

Tamar Dolev

Eytan Epstein

Mazor Matzkevich

Did not respond

Meitar Liquornik Geva Leshem Tal

Niva Barg Livnat

1 partner

9 lawyers

None

Siemens, Amdocs, El Al, Man Truck & Bus, G4S, LG Display, Bayer

S Horowitz

Hagai Doron

3 partners

2 associates

1 lawyer

Hagai Doron

Teva Pharmaceuticals, General Electric, Danfoss, Sharp, Linear Technology, Tokyo Electron

Recommended

Eshel, Ashlagi, Rozent

Gal Rozent

1 partner

2 associates

Gal Rozent

Intel, Schindler Elevators, The Israel Electric Corporation, 3M, Israel Postal Company

Herzog Fox & Neeman

Talya Solomon

1 partner

5 associates

None

Israel Electric Corporation, Ashdod Port, Monsanto, Davidovitch Bakery, Egg and Poultry Board

Lapidot, Melchior, Abramovich & Co

D Ziv Abramovich

1 partner

2 associates

D Ziv Abramovich

Sanofi, Cellcom Israel, Syngenta, Brink's Israel, Tempo Beverages, Middle East Tubes

Yigal Arnon & Co

Ronit Amir Yaniv

2 partners

7 lawyers

None

Intel, HSBC, JPMorgan, Nike, El Al, FedEx