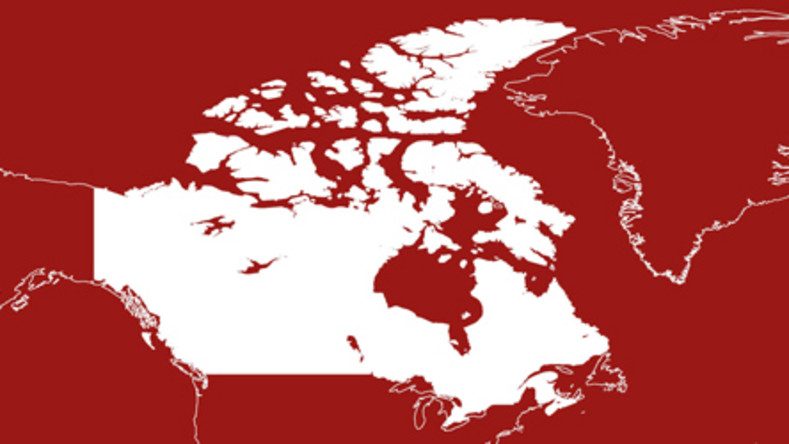 "Intensely competitive" are the words one acclaimed practitioner used to describe Canada's competition bar
Elite
Blake Cassels & Graydon continues to be at the top of Canadian competition law, and is considered "the firm to beat" by several of its rivals. Practice head Brian Facey leads a team boasting 18 partners and 14 associates, all of whom have their hands full with high-profile merger control and behavioural cases. The practice group's global brand pulls in an impressive range of international work; the team was local counsel to Anheuser-Busch InBev when the beer company acquired SABMiller, Holcim in the cement company's tie-up with Lafarge, and General Electric on its tie-up with Baker Hughes.
When it comes to merger control, Blakes lawyers say they have been involved in nearly half of the deals that have reached a second stage review at the Competition Bureau of Canada, mostly taking the lead by acting for the purchaser. The team advised Bell Canada when the telecommunications company purchased Manitoba Telecom Services; to secure clearance, Bell had to agree a suite of divestments to help establish a fourth entrant in the affected area's mobile services market. The firm was also counsel to Agrium on its agri-merger with Potash, and to ChemChina for its agri-merger with Syngenta. It won Canadian clearance for Superior Plus' planned acquisition of Canexus based on the efficiencies exception, but the deal fell through after the US Federal Trade Commission sued to block the sodium chlorate makers' tie-up. More recently, Blakes acted for Superior Plus when it bought Gibson Energy's propane distribution business – a deal also cleared on efficiencies, which is a defence under Canadian competition law.
The team is a powerhouse with respect to competition litigation. Blakes advises Dow in litigation over a non-compete agreement; defends Labatt Brewing in a lawsuit arising from the Beer Store joint venture; represents Visa against an interchange fees class action; and acts for clients in 17 different auto parts class actions. Blakes also defends Mitsui OSK Lines in class actions relating to an alleged global shipping cartel.
Davies Ward Phillips & Vineberg's competition practice is first in class, led by former competition commissioner George N Addy – although he is not the only one with agency experience. Adam Fanaki formerly headed merger control at the Competition Bureau, while fellow partner Charles Tingley was the deputy general counsel of New Zealand's Commerce Commission. In total, the team is 10 partners and two associates strong, and they pride themselves on their high-profile advisory work and ability to carry out strategic, business critical deals for clients. Popular in the bar, partner Anita Banicevic was also recently elected by her peers to be chair of the Canadian Bar Association's competition law section.
In the past year the team has been involved in a long list of global deals. They are acting for Monsanto with respect to its proposed purchase of Bayer, and advised Whole Foods Market when the company was sold to Amazon. The team also acted for Reckitt Benckiser in its mega-merger with Mead Johnson; Sherwin-Williams when it acquired Valspar; and Teva Pharmaceuticals in connection with its buy-up of Allergan's generic pharmaceuticals business. Davies was also acting for Couche-Tard in a complicated "fix it first" merger control matter, in which the convenience store company purchased retail gas chain CST, after agreeing a consent agreement with the Competition Bureau to divest several hundred gas sites to Parkland Industries.
That's not to say the hotshots at Davies are solely dealmakers. They have a leading competition litigation group and act for clients on multiple major ongoing cartel matters, all of which are confidential. In recent years, the firm acted for Google in a now-defunct bureau investigation into its online search, search advertising and display advertising services, and represented the Canadian Real Estate Association in its intervention in the bureau's abuse of dominance case against the Toronto Real Estate Board.
It is nearly impossible to find a high-profile contentious case on which Stikeman Elliott does not act. Competition practice head Paul Collins' and criminal defence and litigation heavyweight Katherine L Kay's reputations precede them, and they work alongside seven partners, one counsel and 14 associates across Canada. Their peers consider the team a force to be reckoned with, often finding one of them sitting across the boardroom table in a complex matter.
The firm is top-notch when it comes to deals: it advised Potash in its deal with Agrium; home-improvement chain Lowe's when it acquired its rival Rona; CST in its three-way deal with Couche-Tard and Parkland Industries; Marriott International in its purchase of Starwood Hotels & Resorts; and Manitoba Telecom Services when the bureau conditionally cleared its acquisition by Bell. The team also advised sodium chlorate company Canexus when it was bought by Chemtrade, a deal cleared on the basis of efficiencies even though it was found to have anticompetitive effects. Currently, they counsel Bayer in its proposed deal with Monsanto, and US conglomerate United Technologies in its proposed merger with avionics and information technology company Rockwell Collins.
Fierce competition litigator Kay is behind the Canadian e-books saga, acting for publisher HarperCollins; after the company, three other major publishers and Apple had their original settlements with the bureau rescinded following a challenge by e-books retailer Kobo, HarperCollins refused to agree to the second round of settlements. Kay and her colleagues also defend bank CIBC in the Visa and Mastercard interchange settlements; multiple clients in various auto parts investigations and class actions across Canada; and NYK Line in a proposed class action brought against members of an alleged global shipping cartel.
Highly Recommended
Bennett Jones's renowned competition group is spearheaded by all-star competition lawyers Randal Hughes and Melanie Aitken, Canada's most recent former competition commissioner. The pair run a well-rounded practice strong in mergers, behavioural matters and competition litigation. Aitken is posted in Washington, DC, which the team says makes Bennett Jones the only Canadian competition group to have someone in the US capital, enabling them to capture a large share of cross-border deals. The group, which consists of 10 partners and nine associates, prides itself on being thought and action leaders when working with other firms on a complicated transaction or defence file, and they say they are involved in all significant ongoing bureau investigations. In May 2017, former Borden Ladner Gervais partner Cheryl Woodin joined the firm to co-chair its class actions group; she is a defence specialist, and works on a range of competition class actions.
Currently, the team acts for publisher Macmillan in the ebooks case; defends Panasonic in alleged price-fixing class actions, and advises clients in follow-on claims to forex, air cargo, auto parts, retail gasoline and more. They defended Apple during a two-year investigation into the company's agreements with wireless carriers – a probe that ended in January 2017 – and are advising Volkswagen over highly publicised allegations that the car company colluded with BMW and Daimler to restrain the price of crucial emissions technology. Also of note, they are counsel to the competition commissioner in the bureau's successful abuse of dominance case against the Toronto Real Estate Board. When it comes to deals, the firm acts for Time Warner in its proposed tie-up with AT&T, and Gibson Energy on the sale of its propane distribution business to Superior Plus. It also acted for Alere when the diagnostics testing manufacturer was sold to Abbott, a deal that reached the second request stage; uniform maker G&K on its tie-up with Cintas; and Katz Group on the sale of its pharmacy business Rexall Health to McKesson. Bennett Jones represented Parkland Fuel when it bought Pioneer Energy; the bureau attempted to block the C$378 million deal, although the the two sides managed to settle with divestments through the first-ever mediation before the Competition Tribunal.
This year Goodmans levels up to our highly recommended bracket, having first appeared on the map in 2014 when former Competition Bureau chief Calvin Goldman QC joined the firm from Blakes along with competition and technology pro Richard Corley. Goodmans is also home to Howard Wetston QC, a counsel at the firm who happens to be a Canadian senator and former competition commissioner, and partner Richard Annan who spent 22 years at the competition bureau – part of that time as the assistant deputy commissioner responsible for the mergers branch. It's no wonder the firm's ability to attract high-profile and contentious work has blossomed in just a few years. The core competition team includes a total of four partners, two counsel and two associates, although eight partners and 12 other lawyers are also part of the practice group. The team is thriving with an eclectic and challenging caseload of work: Goodmans represents Simon & Schuster in Canada's ebooks case, and the Vancouver Airport Authority in its defence of a high-profile application brought by the competition commissioner alleging anticompetitive conduct in in-flight catering services.
The firm also defended electronics company Fujikura in connection with a proposed class action relating to wire harness auto parts; the Bank of Tokyo Mitsubishi in a forex class action; and car website Trade Corporation, which fended off an accusation by rival CarGurus of refusing to supply listings data when the tribunal denied leave to bring a claim. While other clients keep the team busy with a string of behavioural cases, those are strictly confidential. Deal-wise, the firm acted for Spectra Energy in its high-profile C$37 billion tie-up with energy infrastructure company Enbridge; uniform maker Cintas when it bought G&K Services; 7-Eleven, a convenience store brand that purchased 144 retail gasoline sites from Imperial Oil; Leadon Investment in its acquisition of SilverBirch Hotels & Resorts; and Cott, in a proposed sale of its beverage manufacturing business to Refresco.
Practice group leader Donald Houston runs a tight ship at McCarthy Tétrault, which has an unrivalled presence in the province of Quebec, a civil law jurisdiction. At full strength in both English and French, common law and civil law, the firm is uniquely positioned in the market when it comes to corporate or litigation heavy work alike. Practice head and leading Canadian competition lawyer Donald Houston has a full house, working alongside six other partners, four counsel and 10 associates across Canada and in a recently launched satellite office in New York City, at which they practice solely Canadian law.
Currently, the team advises a German luxury car maker in a behavioural investigation; Credit Suisse in class actions concerning allegations of forex manipulation; and clients in various auto parts class actions. The impressive team also has its dealmakers. Most notably, the firm represented Dow Chemical in its mega-merger with DuPont, Enbridge in its deal with Spectra Energy, and Lafarge in its global cement tie-up with Holcim. Among other mergers, the firm represented Shell in the sale of its oil sands interests in Canada; International Paper when it bought Weyerhaeuser's fluff pulp business; Molson Coors when it acquired the Miller beer portfolio; and temperature device supplier VersaCold in buying refrigerated carrier company Coastal Pacific Xpress.
The exceptional competition group at McMILLAN prides itself on being a leader in both merger control work and cartels and litigation matters at its offices across Canada, particularly Toronto, Ottawa, Montreal and Vancouver. Well-respected partners James B Musgrove and A Neil Campbell – GCR Dealmaker of the Year recipient in 2016 – co-head the group, which also includes prominent younger partners such as Casey W Halladay. McMillan acted for Baker Hughes when it was sold to General Electric, SABMiller in its deal with AB Inbev, and Luxottica in its eyewear merger with Essilor – all of which faced in-depth scrutiny by the Competition Bureau. The firm also acted for SUEZ when it acquired General Electric Water & Process Technologies, Tyco International when it merged with Johnson Controls, and ExxonMobil in a deal with Husky Energy to create a truck transport fuel network.
Several rivals say McMillan's competition litigation group deserves elite status, with one esteemed practitioner calling partner David Kent, co-chair of the firm's national dispute resolution and class actions practice, "one of the best litigators in Canada". While much of the team's current work is confidential, it acts for 11 clients across 27 separate follow-on class actions in autoparts – reportedly more than any other firm – and represents companies in class actions relating to air cargo, electrolytic capacitors, film capacitors, foreign exchange, automotive shipping and optical disk drives. The firm also defends Mastercard in seven class actions; represents Olco in retail gasoline class actions in Quebec; and acts for the successful immunity applicant in what the firm says is the largest ongoing domestic bid-rigging matter before the Competition Bureau.
The competition team at Osler, Hoskin & Harcourt, spearheaded by acclaimed lawyer Shuli Rodal, prides itself on not making mountains out of a molehills, and finding practical solutions for their clients. Seven partners and three associates strong, they advised Microsoft and LinkedIn on the Canadian competition law aspects of the global tie-up, and sodium chlorate company Chemtrade in its purchase of rival Canexus; the bureau cleared the deal based on the statutory efficiencies defence, despite finding the deal would remove a key competitor from the market. The firm also was global coordinating counsel for China Molybdenum in its acquisitions of business interests owned by Anglo American PLC and Freeport-McMoRan.
On the litigation side, the team acted for Simon & Schuster in the e-books case, and defends the Royal Bank of Canada and NEC in class actions respectively alleging the manipulation of foreign exchange rates and of optical disk drive and capacitor prices. Osler also consistently provides advisory work for Canada's largest banks and major clients in a range of industries, including insurance, pharmaceuticals, agriculture and oil and gas. In recent years, the team acted for Telus in the bureau's now-closed abuse of dominance investigation into Apple; Canadian Oil Sands during a hostile bid by Suncor; Calloway Real Estate Investment Trust in its C$1.16 billion acquisition of SmartCentres; and Bank of Montreal in its purchase of GE Capital's North American transportation finance business.
The standout competition practice at Torys is held in much esteem by their rivals, and its members work on an even spread of deals, competition litigation and behavioural matters. Dany H Assaf and Omar Wakil, heads of the overall antitrust group, work alongside competition litigation practice leader Linda Plumpton, two other partners, and seven associates. Former partner John Laskin was appointed to the Federal Court of Appeal in June 2017. Plumpton, a widely respected litigator, stays busy leading the teams that represent Hachette in the e-books case; five separate clients in auto parts litigation; and Air Canada in air cargo litigation.
The Torys team advises a broad range of blue-chip clients, and big players in banking, pension funds, pharmaceuticals and financial services. They represented TMX when the exchange group was investigated by the bureau for alleged abuse of dominance in securities market data; the bureau closed the probe without making a finding on the allegations. When it comes to mergers, Torys acted for DuPont in its US$130 billion tie-up with Dow Chemical, and for Parkland Industries when it bought the bulk of CST's retail gas sites in Canada as part of the divestment from Couche-Tard/CST. The firm advised Abbott Laboratories in its tie-up with Alere, as well as when Abbott purchased St Jude Medical, and act for Linde in its proposed merger of equals with Praxair, an industrial gas deal that has a US$66.6 billion price tag.
Recommended
The highly reputable competition group at Borden Ladner Gervais has a burgeoning five-star behavioural and cartels practice group. Robert S Russell leads three partners, five associates and five other litigators with whom they work as an integrated team. They currently act for clients in 10 separate ongoing domestic or international cartel investigations, all of which are extremely confidential. They also represent Loblaws and its subsidiary Shoppers Drug Mart in the bureau's ongoing abuse of dominance investigation into the grocery retailer; the companies' supplier practices are under scrutiny following their tie-up in 2014, Canada's largest-ever retail merger, on which the firm acted for Loblaws. Key partner Subrata Bhattacharjee leads the team advising Deutsche Bank in cartel litigation arising from global investigations involving foreign exchange rates and precious metals, while partner Davit Akman defends KEMET and KEMET Electronics in multiple class actions across Canada alleging price fixing of electrolytic and film capacitors. The firm acts for British Airways in three class actions regarding air cargo, and another in which plaintiffs have alleged the airline and Virgin Atlantic fixed the price of air services between England and Quebec. On the mergers front, the firm acted for outdoor gear company Cabela's when it was sold to Bass Pro Shops, Hollyfrontier when it bought Suncor Energy's Petro-Canada Lubricants business, and is advising both COSCO Shipping and Orient Overseas International in a deal that would create the world's third largest shipping company.
Sure-handed and steady, the competition lawyers at Cassels Brock & Blackwell are specialists when it comes to merger control, although they have their hands in investigations work as well. Chris Hersh continues to forge the way as practice head, teaming up with four other partners and two associates. Key clients include Johnson & Johnson, Ferrero Canada, Interac and the trade association Food & Consumer Products of Canada. Meanwhile, some of their recent significant deals are the C$1.1 billion gold production merger between Kirkland Lake Gold and Newmarket Gold; Berkshire Hathaway's investment in Home Capital Group; Wawanesa Mutual Company's acquisition of Western Financial Group and Western Life Assurance; and Liberty Mutual Holding's purchase of insurance company Ironshore from Fosun International. The firm also keeps busy with several competition class actions.
Partners Anthony Baldanza and Huy Do are in charge at Fasken Martineau Dumoulin. They work alongside partner Antonio Di Domenico, who rejoined the firm's Toronto office in October 2016 after a two-year special appointment as counsel to the competition commissioner, and one other partner. The firm is lead counsel for Microsoft in a competition class action following a 2013 Supreme Court of Canada decision that the company overcharged customers on personal computer operating and office software; claimants have alleged damages to be approximately C$5 billion. It also advised BNP Paribas in a class action alleging the bank conspired to manipulate foreign exchange investments. When it comes to deals, Fasken Martineau advised Canada's largest dairy cooperative Agropur when it bought assets owned by Scotsburn Cooperative Services in the ice cream and novelties market; information management company Recall, which was acquired by Iron Mountain; and gategroup Holding, an airline products and services provider purchased by HNA Group.
International powerhouse Norton Rose Fulbright has a robust Canadian competition group led by partner Kevin Ackhurst. With six full-time competition law partners and six associates, the team stays busy with an interesting mix of work. The team advised First Air during a bureau investigation into the Arctic airline's former code share agreements with Canadian North. In November 2016 the airlines announced they were planning to terminate the agreement, as the desired efficiences had been achieved, and in August 2017 the bureau closed the investigation finding no evidence of anticompetitive conduct. The firm is counsel to JTEKT in auto parts investigations and class actions both in Canada and abroad, and represents a company and two individuals in a bureau investigation into alleged bid-rigging in the municipal sewer cleaning sector. The team defends Citibank in multiple class actions alleging manipulation in foreign exchange markets; the bank struck a settlement with the plaintiffs in the Ontario-based class action. Among a long list of other deals, Norton Rose acted for Brookfield Capital on the acquisition of 213 retail gas stations from Loblaw's, Le Groupe Filgo when it merged its energy product distribution business with Sonic, and GardaWorld Security Corporation in a complex transaction involving two of the three principal shareholders buying out the the third's shares.
A favourite among Toronto's competition bar and called a "very good lawyer", Nikiforos Iatrou spearheads the fast-maturing competition group at Weirfoulds, a new entrant in this year's rankings. A litigator by training, Iatrou was counsel to the commissioner during a three-year stint at the Competition Bureau before launching Weirfoulds' competition group in 2012. Having built the practice up from scratch, and assisted by three associates, he says practising at a medium-sized firm gives him the flexibility to act for small and large clients alike, and take on riskier, novel cases. Iatrou is perhaps best known for his representation of Kobo in the ebook retailer's successful challenge to the bureau's settlements with Apple and four major publishers. He also acted for small record label Stargrove, which sued major labels at the tribunal in a novel case that looked at the intersection between competition law and intellectual property rights in Canada; the case settled. Weirfoulds represents Dolphin and Dacosta in the polyurethane foam litigation, Ford in all auto parts class actions, and advised automobile website CarGurus in its proposed refusal to supply lawsuit against Trader Corporation. In merger work, the firm recently advised Honeywell when it acquired COM DEV's satellite equipment business, and Walmart when the retailer bought certain of Target's assets in Canada. Iatrou is also editing Canada's first book on competition litigation.
Firm

Head(s) of competition

Size

Who's Who Legal nominees

Clients

Elite

Blake Cassels & Graydon

Brian A Facey

18 partners

14 associates

Brian A Facey

Cassandra Brown

Jason Gudofsky

Randall Hofley

Navin Joneja

Joshua A Krane

Robert E Kwinter

Kevin MacDonald

David Rosner

Deborah Salzberger

Julie Soloway

Micah Wood

Microsoft, Dow Chemical, Visa, Labatt, Bell, Siemens, Agrium, Office Depot, Kinder Morgan, Yazaki, Cenovus, Ikea, Deutsche Bank, Syngenta, AB InBev

Davies Ward Phillips & Vineberg

George N Addy

10 partners

2 associates

George N Addy

Anita Banicevic

Adam Fanaki

John Bodrug

Sandra A Forbes

Mark Katz

Elisa Kearney

Charles Tingley

Rogers, Shaw, Sears Canada, Teva, Sherwin-Williams, Whole Foods Market, Pfizer, Monsanto, Medtronic, Couche-Tard, McKesson Corporation, Reckitt Benckiser

Stikeman Elliott

Paul Collins

9 partners

1 counsel

14 associates

Paul Collins

Katherine L Kay

Lawson A W Hunter QC

Susan M Hutton

Eliot N Kolers

Shawn C D Neylan

Jeffrey Brown

Michael Kilby

Lowe's Companies, Potash, HarperCollins Canada, Manitoba Telecom Services, Hudson's Bay Company, Bayer, CIBC, CST Brands, De Beers, Valspar, Canexus

Highly recommended

Bennett Jones

Randal T Hughes

Melanie Aitken

10 partners

9 associates

Randal T Hughes

John F Rook QC

Macmillan, Panasonic, Apple, Volkswagen, Time Warner, Gibson Energy, Alere, Katz Group

Goodmans

Calvin S Goldman QC

4 partners

2 counsel

2 associates

Calvin S Goldman QC

Richard Annan

Microsoft, Qualcomm, Postmedia Network Canada, Spectra Energy, Vancouver Airport Authority, Cintas Corporation, Simon & Schuster, 7-Eleven, Fujikura

McCarthy Tétrault

Donald B Houston

7 partners

4 counsel

10 associates

Donald B Houston

Oliver Borgers

Madeleine Renaud

Dominic Thérien

Dow Chemical, Molson Coors, Enbridge, Unilever, Lafarge, Toronto Dominion Bank, Veolia, Microsoft, VersaCold, Spectra Energy, General Mills, EMCO Corporation

McMillan

A Neil Campbell

James B Musgrove

14 partners

10 associates

A Neil Campbell

James B Musgrove

Guy Pinsonnault

Daniel G Edmondstone

Casey W Halladay

Baker Hughes, SABMiller, Luxottica, SUEZ, Tyco International, ExxonMobil, Mastercard, Olco

Osler, Hoskin & Harcourt

Shuli Rodal

7 partners

3 associates

Michelle Lally

Peter L Glossop

Peter Franklyn

Canadian Oil Sands, Chemtrade Logistics Income Fun, ChemChina, China Molybdenum, Procter & Gamble, Microsoft, Royal Bank of Canada, TELUS, Nutreco, Cargill

Torys

Dany H Assaf

Omar Wakil

5 partners

7 associates

Dany H Assaf

Omar Wakil

Linda M Plumpton

Hachette, Air Canada, TMX, DuPont, Parkland Industries, Abbott Laboratories, Linde

Recommended

Borden Ladner Gervais

Robert S Russell

4 partners

5 associates

5 litigators

Robert S Russell

Subrata Bhattacharjee

Davit Akman

Loblaw, Deutsche Bank, Hewlett-Packard, Samsung Electronics, British Airways, Husky Energy, Eli Lilly and Company, Netflix, Cabela's Incorporated, Hitachi LG Data Storage, Husky Energy

Cassels Brock & Blackwell

Chris Hersh

5 partners

2 associates

Chris Hersh

Johnson & Johnson, Ferrero Canada, Berkshire Hathaway, Food & Consumer Products of Canada, Becton Dickinson, Interac

Fasken Martineau Dumoulin

Anthony Baldanza

Huy Do

4 partners

7 associates

Anthony Baldanza

Huy Do

Antonio Di Domenico

Toshiba, Agropur Cooperative, Tervita, Royal Bank of Canada, Novartis, Recall Holdings, DP World, TransForce, Kraft Heinz, Kellogg, Nasdaq

Norton Rose Fulbright

Kevin Ackhurst

6 partners

6 associates

None

Citibank, Brookfield Capital Partners, Porter Aviation, Sirius, Ventilex, Quebecor Media, Metro Inc., McKesson Canada, Crescent Point Energy, Lassonde

Weirfoulds

Nikiforos Iatrou

1 partner

3 associates

Nikiforos Iatrou

Kobo, Stargrove, Honeywell, Panasonic Walmart, Car Gurus, Ford