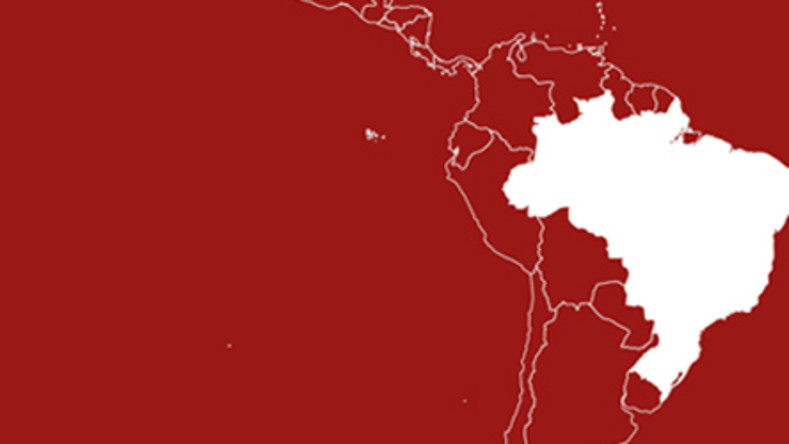 Brazil's enforcer – the Administrative Council for Economic Defence – remains the beacon for antitrust enforcement in Latin America, and Brazil's competition bar stands out among the region's private lawyers, too
Elite
BARBOSA, MÜSSNICH & ARAGÃO ADVOGADOS now has 35 lawyers working on competition issues, including three partners with the promotion of Marcos Exposto in 2017, and four senior associates. Barbara Rosenberg leads the firm on its substantial slate of merger and behavioural cases for clients such as DuPont, Cisco, Latam and BASF.
On the merger front, the firm advised BM&FBOVESPA – Latin America's largest stock exchange – on the combination of its operations with Cetip, the largest securities clearing house in Latin America. Brazil's Administrative Council for Economic Defence approved the deals in March 2017 with commitments accepted by the companies. BMA also took the lead for DuPont in its massive agrochemical merger with Dow, negotiating remedies with CADE – both those also required by foreign jurisdictions in the crop protection and material sciences spaces, as well as local concerns particularly in the corn seeds business.
Turning to conduct issues, BMA represents a company in the ongoing, wide-ranging "Operation Car Wash" investigation of an alleged bid-rigging scheme in several public procurement processes, which the firm has noted as the largest behavioural case ever investigated in Brazil. BMA has been a fixture in cartel work, representing leniency applicants and defendants in several international cases.
It was another very busy year for MAGALHÃES E DIAS – ADVOCACIA. In line with the intention of its managing partners Carlos Francisco de Magalhães and Gabriel Nogueira Dias to foster internal growth, the firm promoted three new partners and hired four new associates, for a total to five partners and 20 other attorneys and economists working on competition issues.
One of the team's most significant matters is representing Bayer on its deal with Monsanto. In another merger case, Nestlé acquired Garoto in 2004 but has held it separate due to CADE's challenge to the deal, which has been in court for more than a decade. Magalhães e Dias has worked on the settlement with CADE and may finally close the case after 16 years and ease the enforcer's antitrust concerns; the outcome will set an important precedent for judicial settlements in merger cases, the firm noted.
Magalhães e Dias has also been involved in several behavioural cases, including ongoing investigations of several markets: alleged cartels in the liquid petroleum gas, ice-cream, beverages, medical aids, wheat and salt industries. The firm acts for Ipiranga Produtos de Petróleo in four separate probes centred on alleged conspiracies involving the biggest fuel distributors and gas stations in the country.
MATTOS FILHO, VEIGA FILHO, MARREY JR E QUIROGA ADVOGADOS is one of the most active firms in the Brazilian antitrust bar, with four fully dedicated competition partners and a team of about 20 lawyers across the offices in São Paulo, Rio de Janeiro and Brasília. The team is also part of the firm's new multidisciplinary corporate investigations group and has extensive experience in internal investigations, corporate crisis management and representation of clients in cartel and other antitrust probes.
It has been involved in some of the most complex global and domestic deals in the last year, including acting for Cetip in its acquisition by BM&FBOVESPA. The firm counselled ChemChina in its US$43 billion offer to buy Syngenta; Suez in its US$3.4 billion acquisition of GE's industrial water business; Henkel in its US$1.05 billion offer to buy Darex Packaging; Komatsu in its acquisition of Joy Global; and several others.
Turning to the conduct side, the team represents major clients in abuse of dominance cases in industries including fuel, electricity meters, automotive and auto parts. Mattos Filho counselled Refratários Paulista to a successful settlement with CADE in connection with an alleged cartel in the market for refractory ceramic rolls, which are materials with high resistance to heat and abrasion. In cartel investigations, Mattos Filho also acts for an international bank on the foreign exchange; a major pharmaceutical company on alleged price fixing; Petrobras Distribuidora on the fuel sector; a global auto parts company; and a confidential client on pipes and fittings.
PINHEIRO NETO ADVOGADOS remains one of the elite antitrust groups in Brazil, boasting five partners and a growing team that works out of the São Paulo and Brasília offices. The competition practice shines in an enormous firm of over 400 lawyers, and has been very active in the last year dealing with a significant number of mergers under CADE's scrutiny.
It has counselled Dow in its deal with DuPont, helping negotiate the April 2017 agreement with CADE's general superintendence that addresses the enforcers' competition concerns. Partner Rodrigo Carneiro advised Localiza Rent a Car in the antitrust filing for a deal with Hertz Brazil and the strategic partnership between Localiza and The Hertz Corporation, involving co-branding and customer referral agreements. Although some franchisees opposed the deal, CADE cleared it without restrictions and it closed in July 2017.
Pinheiro Neto assisted American Express in CADE's probe of potential anticompetitive behaviour in the accreditation market – centred on potential exclusivity provisions that would create barriers to entry. After 16 months of investigating, the enforcer dismissed the case against American Express in July 2017 after the company showed that its business model is in full compliance with the regulatory and antitrust legal framework. Partner José Alexandre Buaiz Neto and his team acted for Siemens in the defence and January 2017 settlement of an antitrust investigation in the gas-insulated switchgears market – a case that stemmed from other international investigations.
SAMPAIO FERRAZ ADVOGADOS' competition team remained steady with no partner additions or losses in the last year, although the firm added new partners in other areas. Founder Tercio Sampaio Ferraz Jr is the revered boss of this family-run firm boutique and a respected academic who acquaintances address as "professor".
The firm remains at the forefront of some big cases, including providing counsel to Americas Trading Group subsidiaries ATS and ACS in their opposition to the BM&FBOVESPA/Cetip merger. The companies sought comprehensive remedies to address the risks of market foreclosure against incumbents in the relevant markets related to stock exchanges in Brazil. In March 2017, CADE approved the merger with conditions that the firm touts as tailored to the requests made by ATS and ACS.
Sampaio Ferraz is active in the behavioural sphere as well, providing counsel to the trade group Standard Norms Executive Council (CENP) in administrative proceedings regarding alleged anticompetitive behaviour in the market for advertising. The case was initiated ex officio by the now-defunct Secretariat for Economic Law, but in January 2017 CADE's tribunal agreed to close the proceedings and dismiss all charges against CENP. The team also counselled Buscapé in the company's claim against Google for leveraging its monopoly in search to benefit its shopping business in the downstream market of price comparisons. CADE has opened an administrative procedure against Google, which is still pending at time of writing.
Marcelo Calliari continues to lead TOZZINIFREIRE ADVOGADOS, which promoted a partner internally to bring their roster to eight partners, 26 associates and six trainees who are dedicated entirely to competition matters. The firm's client list is equally impressive, including the likes of Uber, Heineken, MasterCard, UBS, Caterpillar, Schlumberger and many more.
The team remained unusually active in the merger arena, counselling Heineken in its acquisition of the Brazilian subsidiary of Kirin, which made the German brewer the second largest beer player in Brazil. The merger review process included working through the reduction of four main players to three in the industry – never an easy task – and navigating the arguments presented by interested third parties. CADE ultimately approved the deal in May 2017. TozziniFreire also advised FMC in merger proceedings related to divestitures negotiated by DuPont with the European Commission as conditions for clearing its merger with Dow. CADE cleared one of the divestitures in July 2017 and the other's review is ongoing at the time of writing, with CADE testing concentration in the alginates market in Brazil.
On the behavioural front, the firm counselled UBS in connection with CADE's ongoing investigation into alleged bid-rigging of Brazil's foreign currency markets – the enforcer's first cartel probe of the banking industry. The defendants, accused of fixing prices and sharing commercially sensitive information on trade strategies, have presented their defences and the case was in the evidence collection phase at time of writing. The team counsels Skanska in the high-profile, ongoing Operation Car Wash investigation. And the firm successfully obtained full administrative and criminal immunity for companies and individuals in the ABB group in the gas insulated switchgear cartel investigation, in which CADE has collected millions of dollars in fines from other companies. The case was very important for Brazil's leniency programme because ABB was first global company apply for leniency in Brazil in connection with an international cartel.
Highly Recommended
ADVOCACIA JOSÉ DEL CHIARO maintains a top position in the Brazilian antitrust bar and boasts its busiest year in over a decade; the firm hired four new associates, including ex-CADE officials to help with the caseload. Former CADE boss José Del Chiaro and the young but highly regarded Ademir Antonio Pereira Jr lead a talented team of lawyers that includes three partners – plus one who splits time between intellectual property and competition – and eight associates.
The firm took part in four of the biggest deals in 2017: representing ArcelorMittal in its acquisition of Votorantim Siderurgia; Heineken in its acquisition of Brasil Kirin; Refinaria Manguinhos in its intervention against Ipiranga's acquisition of Ale, which CADE ultimately blocked; and counseling NeoTV in its intervention against AT&T's acquisition of Time Warner. On the behavioural side, the firm worked unilateral conduct cases, including counselling Google in four investigations regarding Google Shopping, Local Universal, AdWords API terms and conditions, and scraping. The firm was also active in three investigations into the payments industry and two investigations that go to the heart of the IP and antitrust intersection, including acting for Volkswagen in a battle over design patents.
GRINBERG CORDOVIL ADVOGADOS has grown considerably from just five lawyers in 2010 to 13 lawyers today. Founders Mauro Grinberg and Leonor Cordovil lead the team of four partners and nine associates, with the firm having added some impressive new clients, including Reckitt Benckiser, Hapag-Lloyd and Thermo Fisher. In addition to casework, this competition and international trade law boutique helps companies to develop compliance programmes.
Grinberg Cordovil is active in more than 20 cartel investigations before CADE, including representing JPMorgan Chase in foreign exchange, Techint in Operation Car Wash, Chunghwa in LCD and cathode ray tube, Denso in auto parts, Shell and Raizen in fuel distribution and individuals in rail transportation, among others. The firm also maintains a healthy presence in the vertical restraint and dominance cases, including pitching in on the four Google investigations and representing AbbVie in the alleged sham litigation and abuse of intellectual property rights case brought by Cristalia. The activity extends to the merger arena, where the firm advised Merck in a partnership agreement with Pfizer and Thermo Fisher in its acquisition of Patheon, among others.
Head of the practice at LEVY & SALOMÃO ADVOGADOS, Ana Paula Martinez remains a star in the Brazilian antitrust bar. She works alongside partners Alexandre Faraco, Bolivar Rocha and Mariana Tavares de Araujo, another renowned antitrust lawyer who has featured prominently in recent years. Araujo and Martinez are fixtures in the international antitrust scene, speaking at conferences and standing out among the best-known Brazilian antitrust lawyers.
Their firm continues to be at the centre of major competition cases in Brazil, including assisting Camargo Corrêa in the Operation Car Wash case and executing an agreement with the public prosecutor's office in São Paulo following an additional round of investigation in the context of the newly implemented internal leniency programme; counselling HSBC to a settlement agreement with CADE regarding the foreign exchange investigation; and advising Schaeffler, Tenneco, ALPS, Takata and Nichicon in connection with the ongoing auto parts and capacitors cartel investigations. The firm also took the lead for American Airlines in the notification of a joint business agreement with LATAM for flights between North and South America.
The three antitrust partners and 11 other competition lawyers at MACHADO MEYER SENDACZ E OPICE ADVOGADOS counsel major international and Brazilian companies – not surprising given the total size of the firm, which includes about 350 lawyers, 150 trainees and 200 administrative personnel.
Boehringer Ingelheim called on the firm to work through the multibillion-dollar asset swap with Sanofi, which closed in January 2017. Due to the complexity of the deal, Machado Meyer submitted a filing in the animal health and consumer healthcare businesses, ultimately winning CADE's unconditional clearance. The firm also counselled Baker Hughes in its acquisition of General Electric's oil and gas business, a deal that CADE cleared in March 2017. On the investigative and behavioural front, Machado Meyer was able to negotiate a settlement with CADE on behalf of Barclays in December 2016 after a cartel investigation into the offshore foreign exchange markets – a case that demonstrates the breadth of the firm's capabilities.
PEREIRA NETO MACEDO ADVOGADOS has grown with the promotion of senior associate Daniel Douek to partner in June 2017. Olavo Zago Chinaglia, former commissioner and interim president of CADE, and Caio Mário da Silva Pereira Neto co-head the practice of three partners and 18 other lawyers who work on competition issues.
Some of the firm's notable cases include the representation of Cielo and Elo before CADE in settlements of an investigation into the electronic payments market. PNM also counsels Discovery Networks in the content company's opposition to the global merger between AT&T and Time Warner, which CADE cleared with behavioural remedies in October 2017. The firm helped Construtora OAS to negotiate two leniency agreements executed with CADE in June 2017 regarding public biddings in Distrito Federal and the state of Rio de Janeiro that came under scrutiny in Operation Car Wash. The team counsels Sony Optiarc in the ongoing investigation regarding alleged cartel behaviour in the optical disc drive market, and maintains a presence for individuals and companies in several other cartel probes.
The two-partner and one-of-counsel team at Trench Rossi Watanabe ADVOGADOS remains a staple of the Brazilian antitrust bar. Francisco Ribeiro Todorov heads the practice, and his workload includes representing high-profile multinational clients in a variety of sectors. Partner Adriana Giannini is a specialist in merger notifications, and also has expertise in cartel and abuse of dominance investigations. Of counsel Tulio Coelho and a team of associates pitch in on several matters. The client list fits the bill for a firm that works in tandem with Baker McKenzie – including several major global companies like General Electric, FedEx, Daimler, Honeywell and AT&T.
The team represented Abbott Laboratories in its acquisition of St Jude Medical, a US-focused deal that required a complex filing in Brazil due to the global nature of the companies. The US$25 billion deal was cleared without conditions in Brazil. Trench Rossi is responsible for getting AT&T's US$85.4 billion vertical acquisition of Time Warner through CADE's review process, which it did on condition of AT&T maintaining distributor Sky Brasil as a company independent of content provider Time Warner. On the behavioural side, the firm represents Biotronik in CADE's investigation of alleged bid-rigging in the Brazilian orthoses, prostheses and special materials markets.
Recommended
Partners Aurélio Santos and Ricardo Botelho are in charge of the antitrust team at CASCIONE, PULINO, BOULOS & SANTOS ADVOGADOS. Three associates assist them in counselling several big clients such as Cia Siderurgica Nacional, which appealed against rival Ternium's US$1.8 billion acquisition of Thyssenkrupp's Brazilian steel mill but failed to prevent CADE from approving the tie-up in September 2017. The firm has been particularly active in behavioural matters in the last year, counselling Multipark in administrative proceedings regarding an alleged cartel in the market for parking lots in São Paulo. It also represents former Morgan Stanley employee Daniel Kajiya in the foreign exchange cartel probe; former Alstom executive Marcelo Machado in the investigation of an alleged cartel in the electric power transmission market; and Tecfil and executive Ricardo Pessoa in the aftermarket automotive cartel investigation.
Bruno de Luca Drago and Paola Pugliese remain at the helm of DEMAREST ADVOGADOS' competition practice, tackling issues for several big-name clients with a team of seven associates and four trainees. Some of the biggest matters for the firm include its representation of both Clariant and Huntsman in the US$20 billion merger of equals that will create one of the world's largest specialty chemicals company. Demarest also counsels Owens-Illinois in the sale of its glass tableware business to Nadir Figueiredo, a deal that has been submitted to CADE and was being analysed by the agency's chief economist at the time of writing. The firm also counselled long-time client Johnson & Johnson in its US$4.35 billion acquisition of Abbott Laboratories' subsidiary Abbott Medical Optics. On the behavioural side, the firm continues to assist Galvão and EBE in the Operation Car Wash cartel investigation.
FRANCESCHINI E MIRANDA ADVOGADOS, one of the original antitrust boutiques in Brazil, continues to be led by José Inácio Gonzaga Franceschini. It counselled Rede Ponto Certo Tecnologia e Serviços in a case where CADE asked its decision-making tribunal to fine a cartel that allegedly allocated markets and fixed prices in the market for electronic prepaid mobile credit top-up services. The firm also counselled Precision Planting and Monsanto Brasil in the John Deere/Precision Planting deal; and counselled Monsanto again in the company's US$66 billion deal with Bayer. The practice head also took the lead for Montecitrus Group in a case against CADE regarding an alleged price-fixing conspiracy among orange juice producers.
Partners Gianni Nunes and Tiago Cortez lead the antitrust group at KLA – KOURY LOPES ADVOGADOS. The team counsels some of Brazil's top companies, including Freudenberg Nok Componentes Brasil in the cartel investigation into the aftermarket auto parts space, which CADE initiated after two companies and some of their executives entered into a leniency agreement. The firm also advised Votorantim Cimentos and Cia de Cimento Itambé in the Brazilian cement cartel investigation, which was initiated in 2003 but was eventually dismissed by CADE's tribunal. In the merger sphere, Koury Lopes advised GAEC Educacional as an interested third party in the tie-up between Kroton Educacional and Estácio Participações, a deal CADE's tribunal decided to block in a five-to-one vote.
Guilherme Ribas leads the small team – two other partners spend part of their time on competition matters – at MUNDIE ADVOGADOS, which had another busy year handling investigations, compliance programmes and deals. In some sad news, one of the firm's founding partners Kevin Mundie passed away in June 2017. The firm assisted Heineken in its acquisition of Kirin in Brazil, which was filed with CADE in February 2017 and cleared three months later without restrictions. On the behavioural side, Mundie assisted Agility in the freight forwarding services investigation, helping the company reach a settlement agreement with CADE in April 2017 and suspending the cartel probe. Indicating the breadth of the practice, Mundie also counselled PayPal during a consultation made by Visa to CADE in early 2017, about possible changes in the relationship between credit card networks and payment facilitators. The firm helped mobile company TIM set up a compliance programme.
Partners Leonardo Maniglia Duarte and Mariana Villela co-head the competition practice at VEIRANO ADVOGADOS, which consists of the two partners and 12 associates. They represented Hertz in Hertz Brazil's acquisition by Localiza, a filing that required complex analysis in three markets: car rental, fleet management and used car sales. Veirano assisted Italian company Atlantia regarding its proposed takeover of Abertis in the motorway business, a deal for which the firm secured clearance two weeks after filing. The team acted for third party Cia Siderurgica Nacional in its challenge to the merger of ArcelorMittal and Votorantim – a deal that CADE's general superintendent in September 2017 recommended rejecting. The firm also represents clients in several national and international cartel probes, including the optical disk drive, automotive safety equipment, automotive spare parts and roll-on roll-off vehicle shipping investigations.
Firm

Head(s) of competition

Size

Who's Who Legal nominees

Clients

Elite

Barbosa, Müssnich & Aragão Advogados

Barbara Rosenberg

3 partners

4 senior associates

28 other lawyers

Barbara Rosenberg

DuPont, Itau Unibanco, Expedia, B3 (BM&FBOVESPA), Latam, Cisco, Carrefour, Magnesita, Novartis, HP, Basf, Queiroz Galvão

Magalhães e Dias – Advocacia

N/A

5 partners

20 others (lawyers and economists)

Gabriel Dias

Shopping Iguatemi, Ambev, Lafarge, CSN, Booking.com, Bayer, Nestlé, Ipiranga

Mattos Filho, Veiga Filho, Marrey Jr e Quiroga Advogados

N/A

4 partners

20 associates

Amadeu Ribeiro

Marcio Dias Soares

Lauro Celidonio Gomes dos Reis Neto

Google, UPS, Intel, Embraer, Sanofi, BTMU, Techint, Camargo Corrêa, Toshiba, United Airlines, Sumitomo Electric, The Carlyle Group, FCA Fiat Chrysler Automobiles, Actis

Pinheiro Neto Advogados

N/A

5 partners

14 associates

José Alexandre Buaiz Neto

Cristianne Saccab Zarzur

Leonardo Peres da Rocha e Silva

Microsoft, Votorantim, Deere & Co, Nippon Steel, The Dow Chemical Company, Mastercard, Credit Suisse, Abbott Laboratories, Siemens, Johnson & Johnson, Robert Bosch

Sampaio Ferraz Advogados

N/A

6 partners

24 total lawyers

Tercio Sampaio Ferraz Jr

Juliano Souza de Albuquerque Maranhão

Thiago Francisco da Silva Brito

Ser Educacional, J&F Investimentos, Ambar Energia, UTC, ADTranz, Convida Alimentação Ltda, ATS Brasil, BT Brasil

TozziniFreire

N/A

8 partners

26 associates

Daniel Oliveira Andreoli

Marcio de Carvalho Silveira Bueno

Marcelo Calliari

Daniel Oliveira Andreoli

Uber, Heineken, Hyundai, Bosch, Mastercard, UBS, ABB, Société Générale, Luxottica, UBS, NGK, ABB, IMS, Caterpillar, Mastercard, SKF, AkzoNobel, NEC, BMW, Schlumberger, FMC, Ford

Highly recommended

Advocacia José Del Chiaro

José Del Chiaro Ferreira da Rosa

Ademir Antonio Pereira Jr

4 partners

8 associates

José Del Chiaro Ferreira da Rosa

Alcoa, Air Liquide, ArcelorMittal, Audi, Ericsson, Femsa, Google, Heineken, Höegh Autoliners, Lundbeck, Mahle, MAN, Mondelez, Philip Morris, Renault, Trafigura, Volkswagen

Grinberg Cordovil Advogados

Mauro Grinberg

Leonor Cordovil

4 partners

9 associates

Mauro Grinberg

Leonor Cordovil

Abbott, AbbVie, Ball, Columbia, Danone, Denso, Google, Hapag-Lloyd, HBO Latin America, Merck, Roche, Reckitt Benckiser, Schindler, SKF, Sony Pictures, Thermo Fisher, Unipar, Visa

Levy & Salomão Advogados

Ana Paula Martinez

4 partners

7 associates

Ana Paula Martinez

Mariana Tavares de Araujo

American Airlines, LafargeHolcim, HSBC, Michelin, Petrobras, Petronas, Schaeffler Group, Saudi Aramco, Takata, Tenneco

Machado Meyer Sendacz e Opice Advogados

Tito Amaral de Andrade

3 partners

11 associates

Tito Amaral de Andrade

Maria Eugênia Novis

Barclays, Boehringer Ingelheim, Baker Hughes Incorporated, Maersk Line, Amil (UnitedHealth Group), ADM, Telefónica, Azul, DASA, Companhia Ultragaz

Pereira Neto Macedo Advogados

Caio Mario da Silva Pereira Neto

Olavo Zago Chinaglia

3 partners

18 other lawyers

Caio Mario da Silva Pereira Neto

Olavo Zago Chinaglia

Alelo, Ambev, Banco BBM, Bradesco, Cielo, Construtora OAS, Discovery Networks, Elo, InVivo, Latam, Medtronic, Morgan Stanley, Oi, Phillip Morris, Sherwin-Williams Sony, Telefonica, Uber

Trench Rossi Watanabe Advogados (in association with Baker McKenzie)

Francisco Ribeiro Todorov

2 partners

1 of counsel

team of associates

Francisco Ribeiro Todorov

Tulio Freitas do Egito Coelho

Adriana Giannini

GE, FedEx, Daimler, Honeywell, Abbott Laboratories, AT&T, 3M, PepsiCo

Recommended

Cascione, Pulino, Boulos & Santos Advogados

Aurélio Marchini Santos

2 partners

3 associates

Aurélio Marchini Santos

Unilever, CSN, Itaú Unibanco, Gaspetro, Technip, Banco BMG, Samarco

Demarest Advogados

Bruno de Luca Drago

Paola Pugliese

2 partners

2 senior associates

5 associates

4 trainees

Bruno de Luca Drago

Paola Pugliese

Alelo, Ambev, Banco BBM, Bradesco, Cielo, Construtora OAS, Discovery Networks, Elo, InVivo, Latam, Medtronic, Morgan Stanley, Oi, Philip Morris, Sherwin-Williams Sony, Telefonica, Uber

Franceschini e Miranda Advogados

José Inácio Gonzaga Franceschini

N/A

José Inácio Gonzaga Franceschini

Pfizer, Prysmian, Bunge, Monsanto, DuPont, AstraZeneca

KLA – Koury Lopes Advogados

Gianni Nunes

N/A

None

Freudenberg Nok Componentes Brasil, Votorantim Cimentos, GAEC Educacional

Mundie Advogados

Guilherme Ribas

1 partner

6 associates

Guilherme Ribas

PayPal, Sky, AstraZeneca, Brazilian Car Parts Association, Fleetcor, Flexomarine, Heineken, Agility, the Brazilian Salt Association, Appliances Components Companies, Asics, Glencore Xstrata

Veirano Advogados

Mariana Villela

Leonardo Duarte

2 partners

12 associates

Mariana Villela

Leonardo Duarte

Air BP, Atlantia, Aventics, BMW, BR Plásticos, Castrol, CEVA Freight, Claro, Enel, Hitachi-LG Data Storage, MARS Group, Norsk Hydro, Pirelli Group, The Hertz Corporation, Universal Music