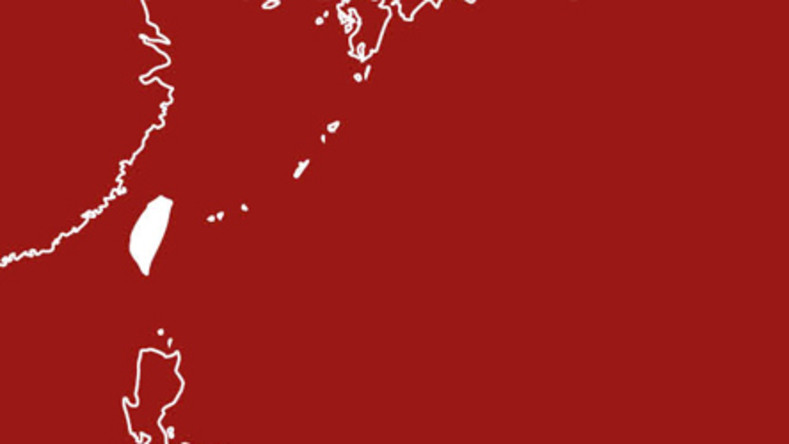 Taiwan's Fair Trade Commission continues to intensify its enforcement of antitrust law, and the combination of Taiwan's growing global presence and the increased awareness of competition law have led to more work across the bar.
Elite
BAKER & MCKENZIE has one of Taiwan's leading antitrust practices, a fact recognised by most of the firm's peers. Partners H Henry Chang, Kevin Wang and Sonya Hsu lead a team of eight partners and six associates, including Gwyneth Gu, who was promoted to the partnership in 2015.
The firm's merger control practice is as busy as ever. In 2016, the group secured merger clearance for Taiwanese electronics manufacturer Hon Hai Precision Industry in its US$3.46 billion acquisition of Sharp, the first time a Japanese electronics company has been bought out by a foreign company. Sonya Hsu and Alex Chiang are leading the team advising Advanced Semiconductor Engineering on its US$4 billion buyout of Siliconware Precision Industries – if approved, it would combine two of the world's largest semiconductor packaging and testing players. Earlier this year, the team secured clearance for credit investigation service provider CRIF on its acquisition of a 95% shareholding in China Credit Information Services; Daimler in a joint venture between Mitsubishi Fuso Truck and Bus and Shun Ye Trading; and for Dynami Vision on its buyout of Macquarie APTT Management.
Examples of past behavioural work include successfully defending L'Oréal Taiwan against an investigation by the TFTC, which accused the company of engaging in concerted actions relating to the sale prices of certain cosmetic brands. The firm has advised two independent power plants which, together with seven other energy companies, were fined NT$6.2 billion – the largest fine issued by the TFTC to date – for refusing to negotiate tariff adjustments in purchasing contracts with Taiwan's state-owned electric power company. The firm has also acted in price-fixing investigations in the fresh milk, pharmaceuticals and car parts markets. The team previously grabbed headlines for submitting the country's first ever leniency application on behalf of a technology company, which gave rise to the optical disc drive cartel investigation.
The largest law firm in Taiwan, LEE AND LI's antitrust practice is headed by renowned partner Stephen Wu. The team counts four partners, two counsel and eight associates. Wu regularly calls upon a wider competition practice group of 70 lawyers and 19 partners who, in addition to handling patent and trademark law, also assist with antitrust work. Wu says the diversity of the firm's sector-specific experience enables it to provide clients with an unmatched, well-rounded legal service.
The team has been kept busy by deal work over the past year, handling several multibillion-dollar merger filings. The firm secured unconditional clearance in a number of deals, including Nokia's acquisition of Alcatel-Lucent, Western Digital's takeover of SanDisk, Sanofi's joint venture with Google, and Qualcomm's acquisition of TDK's radio frequency filter business – the latter after convincing the TFTC to waive its jurisdiction. The team also assisted on the merger filing procedures for Dow/DuPont, Dell/EMC, Pfizer/Allergan and ASML/Hermes Microvision, securing unconditional clearance in each.
Behavioural work has also been plentiful at Lee and Li. The team is advising several clients on leniency applications, as well as multiple companies in various industries – including capacitors, energy and high-tech – in a number of administrative litigation cases, as well as investigations into abuse of dominance, international cartels, resale price maintenance and vertical restrictive agreements. The team previously acted on the optical disc drive cartel investigation, which was triggered by Taiwan's first leniency application. The firm is also counselling companies being probed for alleged cartels in the financial services and car parts sectors.
Mark Ohlson heads the competition practice at YANGMING PARTNERS, which also includes partners Fran Wang, Anthony Minton Lo and Charles Hwang.
As well as handling high-profile Taiwanese matters, the firm has strong relationships with several leading international law firms, with which it works on a significant number of foreign-to-foreign mergers that affect Taiwan. These often require full notifications or applications for a jurisdiction waiver under Taiwan's Fair Trade Act. Yangming has previously worked on a number of mergers in the semiconductor and telecommunications industries and also has clients in the technology, food, media and steel sectors.
On the behavioural front, Yangming regularly acts for clients in a number of industries, particularly in high-tech electronic equipment, a sector which has been subject to a cartel investigation by the TFTC. The firm has also advised several companies looking to file abuse of dominance claims, as well as companies in a dominant market position that are wary about exposure to potential abuse investigations.
Highly Recommended
LCS & PARTNERS' competition practice is led by partners Margaret Huang and Victor Chang, who are assisted by seven associates. The team handles an increasing number of behavioural cases, complementing a steady stream of deal work, generated in part by Taiwan's growing global presence.
In 2016, the team advised Lam Research and KLA-Tencor on a successful pre-merger notification, as well as Chuan Lian Enterprise and Green Giant, after the latter sold its business to the former. The firm is defending Rubycon against an investigation by the TFTC, alleging concerted practices amongst international capacitor manufacturers. It also continues to defend InterDigital Technology before the commission in relation to the licensing terms of its standard essential patents; and Long Chen Paper before the Supreme Administrative Court, after defending the company against a cartel investigation and subsequent infringement findings.
The intersection of antitrust and intellectual property is the hallmark of the competition practice at TSAR & TSAI, which is headed by Matt Liu, a former TFTC official, and Jeanne Wang. The team also includes partners Jennifer Lin and Joyce Ho.
Much of their work is confidential and this year was no different, with the firm busy on leniency requests. Liu successfully acted for a foreign electronics company in its application for immunity from fines imposed by the TFTC in a cartel case. Ho and Liu assisted a foreign high-tech company that cooperated with the TFTC in an abuse investigation into another foreign high-tech company regarding standard essential patents in the mobile communications sector. Wang meanwhile regularly assists clients on antitrust in patent negotiation and patent litigation. In merger control, Liu and Lin assisted several foreign companies in cross-border transactions, securing merger clearance for Guerbet and Mallinckrodt; Sanofi and Boehringer Ingelheim International; and Nippon Steel and Sumitomo Metal Corp during their acquisition of Nisshin Steel.
Firm

Head(s) of competition

Size

Who's Who Legal nominees

Clients

Elite

Baker & McKenzie

H Henry Chang

Kevin Wang

Sonya Hsu

8 partners

6 associates

None

Advanced Semiconductor Engineering, CRIF, Daimler, Dynami Vision, Hon Hai Precision Industry

Lee and Li

Stephen Wu

4 partners

2 counsel

3 senior associates

5 associates

Stephen Wu

Yvonne Hsieh

Boehringer Ingelheim, Daimler, Far Eastone Telecommunications, General Electric, Hitachi, Japan Tobacco, Johnson Control, Qualcomm, TDK, Sanofi, Western Digital

Yangming Partners

Mark Ohlson

4 partners

6 associates

Mark Ohlson

N/A

Highly recommended

LCS & Partners

Margaret Huang

Victor Chang

2 partners

7 associates

None

Photronics, Chang Wah Electromaterials, Long Chen Paper, Unilever Taiwan, Chunghwa Telecom, Xiaomi, Lam Research, InterDigital Technology, Rubycon Corporation

Tsar & Tsai

Jeanne Wang

Matt Liu

4 partners

4 associates

None

Sanofi, Guerbet, Mallinckrodt, Applied Materials, Nippon Steel and Sumitomo Metal, Microsoft, Nokia, Boehringer Ingelheim International, AstraZeneca, Merck, Mitsui & Co