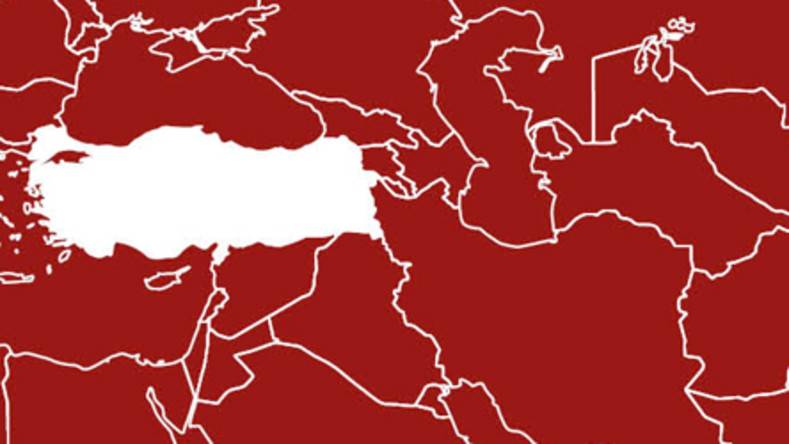 Turkey's compact antitrust bar boasts highly trained attorneys who deal with a competition authority that is flexing its muscle in cartel and merger enforcement.
Elite
ELIG ATTORNEYS AT LAW remains the go-to option for competition advice in Turkey. Gönenç Gürkaynak leads an impressive team of 36 competition law specialists. He is joined by three partners: Korhan Yıldırım, Hakan Özgökçen and Öznur İnanılır, who was promoted in January 2016. In April 2016, the team also saw the addition of Ekrem Kalkan from the Turkish Competition Authority, where he served for 18 years and held various senior positions, including chief economist. Elig is the only Turkish firm with a full-time, in-house competition economist.
Unsurprisingly, Elig was involved in some major global mergers – including advising Dow and DuPont in a Turkish merger notification. The team also acted on behalf of Anheuser-Busch InBev during its merger with SABMiller, for which the Turkish Competition Authority launched a Phase II review. The Turkish enforcer unconditionally cleared the deal in June 2016.
On the behavioural front, Elig successfully helped flash memory company SanDisk avoid an investigation after the company retained the firm during a preliminary investigation by the Turkish Competition Authority. Elig also successfully represented Solgar Vitamin ve Sağlık Ürünleri, a nutritional supplement company, in an investigation before the Turkish antitrust authority; the company received no fines.
Highly Recommended
BALCIogˇLU SELÇUK AKMAN KEKI, Dentons' Turkish practice, grew this past year – more so in experience than manpower. Şahin Ardıyok, who has been at the firm since November 2013, heads the group comprised of two partners and 22 associates. New this past year are Reşit Gürpınar, who joined the firm from the Turkish Competition Authority; Emin Köksal, who joined from a Turkish university; and Tolga Turan, who joined the firm from the Energy Market Regulatory Authority.
Balcıoğlu represented Özmaya Sanayi, a Turkish bread company, in a cartel investigation into several yeast manufacturers – one of Turkey's most prominent recent investigations. The firm also provided counsel to Yemek Sepeti, a Turkish online food ordering platform. The Turkish enforcer accused the company of abusing its dominance through most-favoured-nation clauses in agreements with restaurants.
ÇAKMAK AVUKATLIK BÜROSU remains the only firm included in this survey that operates out of Ankara – which is probably to its advantage. The firm had a change in leadership in 2016, with partners Mesut Çakmak and Çağdaş Evrim Ergün leading a team of three counsel and four associates. Former practice head Zeynep Çakmak now heads the firm's relationship practice in Istanbul, but remains involved in a number of complex competition law matters and remains an active and important figure.
The firm represents several companies involved in mergers, including cement company Çimentaş in its acquisition of waste storage and recycling facilities. On behavioural matters, Cakmak represents Göltaş Göller Bölgesi Çimento Sanayi ve Ticaret, another cement company, regarding fines imposed by Turkey's Competition Authority over an alleged abuse of dominance.
ESIN ATTORNEY PARTNERSHIP, a member firm of Baker & McKenzie, was active this past year in providing advice on transactional and behavioural matters. Zumrut Esin leads the team as the only partner, with three associates helping her advise a group of global and local clients.
Esin advised global agricultural company Cargill, during its acquisition of Ekol Gıda, a local manufacturer of animal feed ingredients. The merger filing was particularly complex as the two industries are heavily regulated in Turkey. A major global company also tapped Esin to help one of its divisions navigate two separate lawsuits regarding decisions by Turkey's competition enforcer. The firm was also active in the insurance market, advising a client after Turkey's Competition Authority announced it would investigate the industry following public outcry that companies were collaborating to excessively increase certain premiums excessively. Esin's roster of clients also includes British American Tobacco, FedEx and others.
Recommended
Bora İkiler continues to develop and lead MOROgˇLU ARSEVEN's competition practice. İkiler, a University of Michigan alumnus, joined the firm in 2014 after spending the beginning of his career at ELIG. The firm specialises in helping clients navigate vertical relationships with downstream distributors. Moroğlu Arseven's clients include the British American Tobacco Company and cement company Vicat's Turkish subsidiary.
Firm

Head(s) of competition

Size

Who's Who Legal nominees

Clients

Elite

ELIG Attorneys at Law

Gönenç Gürkaynak

36 attorneys

Gönenç Gürkaynak

AB InBev, Gilead Sciences, Mercedes-Benz, Pfizer, GE, ExxonMobil, 3M, Turkish Airlines, Booking.com, Warner Bros, Philips, Alcon, Votorantim Cimentos, Finansbank

Highly recommended

Balçıogˇlu Selçuk Akman Keki

N/A

2 partners

22 associates

None

Yemek Sepeti Elektronik I˙leti¸sim, Lesaffre, Özmaya Sanay, Nevzat Aydın, I˙pragaz

Çakmak Avukatlık Bürosu

Mesut Çakmak

Çagˇda¸s Evrim Ergün

2 partners

3 counsel

4 associates

None

Çimenta¸s, Garanti Bank, Gölta¸s, Sedas, Wilmar

Esin Attorney Partnership

Zumrut Esin

1 partner

3 associates

3 trainees

None

British American Tobacco, Siemens, Generali, Cargil, Exor, Publicis, FedEx, Kaba Holding, SALIC, Gonvarri

Recommended

Morogˇlu Arseven

Bora I˙kiler

1 partner

1 senior associate

9 associates

Bora I˙kiler

Vicat Turkey, British American Tobacco

Cerrahogˇlu Law

N/A

N/A

None

N/A