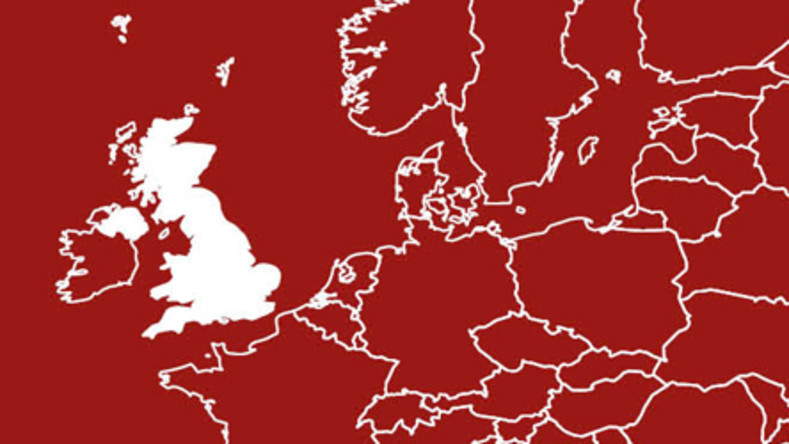 London is one of Europe's top competition law hubs, and there's plenty of work to go around in both enforcement and burgeoning private litigation.
Elite
The competition practice at FRESHFIELDS BRUCKHAUS DERINGER is consistently ranked by its rivals as the best in London. Simon Priddis, who replaced Rod Carlton as head of the practice last year, leads the 14-partner, 59-associate team – by far the largest in the UK market. Nine London partners feature in Who's Who Legal: Competition, including competition litigation head Jon Lawrence. The firm's London team is extremely strong in all areas of antitrust.
On the transactional side, James Aitken – working with Brussels partner Thomas Wessely – was involved on perhaps the most high-profile deal of 2016, representing CK Hutchison in its ultimately doomed attempt to buy Telefónica's UK business. After a lengthy investigation, the European Commission's Directorate-General for Competition blocked the deal in May. Priddis and partner Alastair Chapman represent the London Stock Exchange during a planned takeover by Deutsche Boerse. Carlton, as well as German partner Peter Niggemann and Thomas Janssens in Brussels, steered BT through its £12.5 billion merger with EE, which the UK's Competition and Markets Authority ultimately cleared unconditionally after a fast-tracked Phase II investigation.
The London litigation team bagged MasterCard's defence against one of the first opt-out class action lawsuits brought under the new Competition Appeal Tribunal rules. Lawrence defends Ericsson during a fiendishly complicated Patents Court case involving allegations of anticompetitive behaviour raised by Samsung and Huawei. Freshfields also had a hand in DG Comp's pay-TV investigation, as well as the Libor and Forex investigations, and several clients have turned to it during the EU competition enforcer's e-commerce sector inquiry. The firm also picked up work in both the CMA's major market investigations; it has represented HSBC in the retail banking probe, and SSE in the energy markets proceedings.
Nicole Kar leads LINKLATERS' competition practice in London, which now counts nine partners, one consultant and four counsel in its senior ranks. In the past year, the firm has recruited Tom Cassels from Baker & McKenzie and Matthew Weiniger QC, formerly at Herbert Smith Freehills; promoted Rachel Hetherington and Elizabeth Jordan to counsel; and lost consultant Gavin Robert, who joined Euclid. Managing associate Ronan Flanagan became a legal director at the CMA in February 2016.
Once again, the amount of difficult, high-profile work carried out by Linklaters puts the majority of its rivals in the shade. This year, the London team represented Deutsche Börse during its hugely complicated proposed merger with the London Stock Exchange, which DG Comp sent to Phase II in September 2016. Simon Pritchard represented GTCR, operating as Gorkana in the UK, as it bought UBM's PR Newswire business; the CMA ultimately accepted a fix-it-first remedy. Michael Cutting acted for the Home Retail Group – best known in the UK for its Argos business – during its takeover by supermarket Sainsbury's; the CMA unconditionally cleared the deal in Phase I.
Linklaters continues to be highly active in market investigations by the UK's enforcers: it acts for Barclays and other financial services clients in Financial Conduct Authority competition studies; for RBS in the CMA's retail banking investigation; and for AXA PPP Healthcare and Centrica in the CMA's healthcare and energy probes respectively.
SLAUGHTER AND MAY prides itself on the pursuit of excellence, and in retaining top talent and promoting from within. The competition group's headcount has nearly doubled over the last three years, says practice head Philippe Chappatte, and there are no plans to halt that rise. Although partner Michael Rowe retired at the end of 2014, William Turtle became the London competition practice's sixth partner in May 2016. Three special advisers also work with the group.
Big-ticket merger work has consistently gravitated to the firm. Partner Bertrand Louveaux coordinated the €65 billion Shell/BG global deal, which DG Comp unconditionally cleared in September 2015 despite a number of horizontal overlaps. Louveaux then went on to handle the disposal of the company's downstream business to Statoil Fuel and Retail. Jeffs and new partner Turtle advised Vodafone as it merged its Dutch operations with those of Liberty Global, which DG Comp conditionally cleared in Phase I. Jeffs and Brussels partners John Boyce and Jordan Ellison acted for the buyer in the £4.5 billion Ball/Rexam deal.
The firm's abuse of dominance, cartel and litigation practices have also gained visibility in recent years, helped by Louveaux and Richard Swallow taking a starring role in the UK air cargo cartel follow-on litigation. Swallow's client, British Airways, is the lead defendant in that case. So far, the litigation has brought up novel issues surrounding the disclosure of unredacted DG Comp cartel decisions and the high-profile recusal of Justice Peter Smith; the team has also represented the airline in its successful General Court proceedings against the European Commission's air cargo infringement decision. The London team advises Google on DG Comp's search and advertising probes. Chappatte has had a coordinating role for Booking.com as the travel website faces multiple parallel investigations across Europe.
Highly Recommended
London practice leader Mark W Friend has worked at ALLEN & OVERY for almost three decades. Of the seven-partner London competition practice, the charismatic Antonio Bavasso jointly heads the firm's global antitrust practice in addition to his duties in the UK. Friend acts for Scottish Power in the CMA's energy market investigation. Philip Mansfield acted for Hitachi in DG Comp's long-running auto parts cartel; the company received a €27 million fine. Jonathan Hitchin acts for Malaysia Airlines in the UK air cargo follow-on litigation.
A London team headed by Bavasso, alongside the firm's offices in Italy and Luxembourg, represented VimpelCom, the parent of Wind Telecomunicazioni, on international merger control as it combined with CK Hutchison. Mere months after DG Comp's scepticism of four-to-three telecoms mergers became clear, the enforcer cleared the deal, conditioned on significant divestments. Alasdair Balfour, who joined Allen & Overy from Fried Frank Harris Shriver & Jacobson in 2013, represented Tullett Prebon as it acquired ICAP's global voice/hybrid broking business.
ASHURST's London team, which consists of five partners and two counsel – of which one is an economist – continues to handle tough cases. Those include the ongoing DG Comp Android investigation, where the firm represents Google, and the CMA's retail banking investigation, where it acts for Lloyds Banking Group. The final remedy package in that latter investigation followed Lloyds' arguments that no bank branch divestments were required. The practice also represents Intel during its high-profile ECJ appeal of a €1 billion abuse of dominance fine.
Partners Duncan Liddell and the firm's global competition head Nigel Parr represented Markit in DG Comp's credit default swaps investigation. The investigation came to a close in July 2016, after the European enforcer accepted commitments from its two remaining targets – Markit and the International Swaps and Derivatives Association. Ashurst also advises Royal Mail during an Ofcom investigation of alleged abuse of dominance, which has raised novel questions of the tests for price discrimination. The team is also acting for Pirelli in lawsuits following on from the company's role in the power cables cartel.
Samantha Mobley leads the seven-partner London competition team at BAKER & MCKENZIE. The practice lost litigator Tom Cassels to Linklaters in 2015, but swelled with the promotion of Francesca Richmond and Tristan Grimmer, and the hire of Nicola Northway, Barclays' former global competition head.
Big-ticket defence work includes representing EDF in the CMA's energy market investigation and Panalpina in its appeal to the European General Court against a €46.5 million fine imposed by the commission relating to its alleged participation in the freight forwarding cartel. The team is also instructed by Barclays on a number of individual mandates. In mergers, Mobley acted for H3G as third-party complainant in the BT/EE merger. Luis Gomez led Barclays' defence in the DG Comp credit default swaps investigation. Baker & McKenzie has also acted for Mitsubishi Electric in a DG Comp auto parts probe.
Outside the competition world, CLIFFORD CHANCE is probably best known for its banking clout. Fittingly, there's been a strong docket of financial services, and the competition practice continues to pride itself for its sterling work on the Libor investigation, where it secured full immunity for longtime client Barclays. The seven-partner practice grew in October 2016 with the addition of Nelson Jung, formerly the CMA's mergers director. Partner Alastair Mordaunt left to join Freshfields in Hong Kong.
Barclays, predictably, turned to Clifford Chance to advise it during the CMA's market investigation of retail banking services. But the group takes on considerable work outside the financial sector as well: EE and Deutsche Telekom both approached the firm to handle merger control during EE's acquisition by the BT Group. MasterCard has retained the firm to respond to DG Comp's statement of objections in its inter-regional interchange fees probe. The team is acting for NBCUniversal in the DG Comp pay-TV investigation, and London competition head Alex Nourry represented Morgan Stanley in the European enforcer's credit default swaps investigation. Nourry also represented Thomson Reuters in the General Court as Morningstar challenged abuse of dominance commitments the company had agreed with DG Comp.
HERBERT SMITH FREEHILLS' London competition team is led by James Quinney and includes well-rated partners Stephen Wisking and Kim Dietzel. In all, the team has eight partners and three consultants, but operates as a single unit alongside the smaller Brussels team. The highlight for the group in 2016 was its work for Telefónica during the attempted sale of its UK mobile business to CK Hutchison. Veronica Roberts led that matter.
Wisking continues to advise Sky during DG Comp's pay-TV probe. The firm handled Pilkington's attempt to have its car glass cartel fine cut by the European Court of Justice, and acts for the company in related follow-on litigation. On the UK side, partner Susan Black has represented Arriva during the CMA's Phase II review of its acquisition of the Northern Rail franchise; the firm was instructed once the CMA began its in-depth probe. Black and André Pretorius act for a financial services institution during investigations by DG Comp and the UK's Financial Conduct Authority into alleged Forex manipulation.
As can be expected from most of London's corporate firms, HOGAN LOVELLS is busy in merger control and behavioural matters – but it is especially strong in litigation. It represents both Air Canada and Korea Air in the sprawling air cargo follow-on litigation, and acts for Alstom on damages claims following on from DG Comp's gas-insulated switchgear cartel decision. Hogan Lovells also represented Air Canada in its successful appeal against the DG Comp air cargo decision. It acted for Samsung Corning Precision Materials Co in Iiyama's follow-on lawsuit against the members of the cathode ray tube cartel; the High Court struck the case out at a preliminary stage, providing clarification on the territorial limits of lawsuits following on from breaches of EU law.
GE/Alstom is one of two transactional highlights for Hogan Lovells in recent years. London partners Suyong Kim and Mark Jones were part of a global team that steered Alstom through the complex merger review, which ultimately bagged conditional DG Comp clearance. The other is AB InBev/SABMiller, in which Kim and counsel Paul Castlo worked alongside Linklaters to help obtain DG Comp conditional clearance.
Tom Usher is in charge of the KING & WOOD MALLESONS London practice, where he is joined by four other partners. These include Stephen Kon, Elaine Gibson-Bolton and Simon Holmes, who coordinates the global EU, competition and regulatory group. Competition partner Cameron Firth also co-heads the life sciences and healthcare practice group, and partner Sarah Turnbull has been involved in significant litigation matters. The team lost two partners in 2016: Elaine
Whiteford left to join Covington & Burling, and Philipp Girardet headed to Willkie Farr & Gallagher.
Girardet continues to advise Expedia in the online hotel booking matter. King & Wood Mallesons has also advised a major UK bank in DG Comp's benchmark investigations. Usher acted for Ladbrokes during its tie-up with Coral, ultimately bagging clearance conditioned on divestitures. The firm represented Qantas in the High Court air cargo follow-on litigation. The team also acted for Freightliner during a competition enforcement by the Office of Rail Regulation, and for Actavis and Generics (UK) in the CMA's first pay-for-delay investigation and a CAT appeal against the enforcer's decision.
Peter Scott leads the London team of NORTON ROSE FULBRIGHT, where he works alongside partners Mark Tricker, Ian Giles, Mark Simpson and Martin Coleman. The firm lost partner Michael Grenfell to the CMA in late 2013 and Mark Jones to Hogan Lovells in 2014, but saw Tricker return from the Brussels office, and Simpson promoted to partner. The practice's profile is on the up: it is involved in the CMA's energy and banking sector investigations, which have made headlines in the UK's national press.
Vodafone has instructed Scott and Simpson to bring a claim following on DG Comp's smart chip cartel decision – a rare claimant-side job for such a large corporate firm in the UK, of which many tend to stay on the defence side. One of the defendants settled in July 2016. Coleman, Tricker and Simpson, alongside a team in Paris, represent HSBC in DG Comp's Euribor investigation. Scott represents the Law Society of England and Wales in its defence against a stand-alone abuse of dominance case by UKRS Training; the case is the first to have been allocated to the CAT's new fast-track procedure. Norton Rose Fulbright acts for Schneider Electric in a High Court gas-insulated switchgear follow-on claim.
Recommended
Andrew Hockley, the new antitrust group head at BERWIN LEIGHTON PAISNER, says the London practice is stronger than ever, despite the departures of former head David Harrison and partner Adrian Magnus. James Marshall – whom the firm considers one to watch – was promoted in 2015, joining three other full-time competition partners; Ed Coulson came in as a partner from Hausfeld in 2016. BLP's practice is heavy on regulated industries and the firm is instructed by Thames Water, Scottish Power, Heathrow Airport, Angel Trains and National Grid. Otherwise, litigation is a clear strength: Hockley, Coulson and litigation partner Joby Davies represent Scottish Power and National Grid in follow-on claims against members of the high-voltage power cables cartel. Partner James Marshall advises various parties on online travel agent rate parity issues.
CLEARY GOTTLIEB STEEN & HAMILTON's growing London antitrust practice is led by highly regarded partner Maurits Dolmans, who works alongside Brussels-based partners Nicholas Levy and Romano Subiotto QC and London litigation partners Sunil Gadhia and Jonathan Kelly. David Little became a counsel in 2016. Dolmans and Paul Gilbert handle some of the most complex and highest-value merger control and behavioural matters across the UK and EU – and, of course, a host of headline-grabbing instructions from Google. Kelly represents Embraco Europe against a follow-on claim stemming from the DG Comp refrigerant compressors decision. Dolmans acted as a consultant on antitrust issues in Google's defence against Foundem's and Streetmap's abuse of dominance allegations. Levy and Gilbert represented the Hospital Corporation of America before the CAT, Court of Appeal and CMA during the enforcer's private healthcare investigation. Gadhia, Subiotto and Gilbert act for two parties in a Financial Conduct Authority investigation; Subiotto and Kelly also act for engineering group KME as it defends itself against a UK follow-on claim.
LATHAM & WATKINS has a London practice heavy on mergers and private equity, featuring partners John Colahan, John Kallaugher and former CMA mergers director Jonathan Parker. Marc Hansen splits his time between Brussels and London. Before leaving for Morgan Lewis & Bockius in March 2016, Omar Shah acted for Orbitz during its high-profile acquisition by Expedia, handling the UK-facing aspect of the deal; the CMA opted to take no action. The team is also working on some interesting confidential behavioural instructions. Shah, Kallaugher and litigation partner Oliver Browne have represented Singapore Airlines and Singapore Airlines Cargo in the air cargo follow-on proceedings.
Marc Israel headed the competition team at MACFARLANES until November 2016, when White & Case announced he would become its first London-based competition partner; partner Malcolm Walton is now the firm's practice leader. The firm has recently seen a broad mix of work; it acted for GB Eye as it applied for immunity in the CMA's high-profile investigation of online sales of posters and frames. The team also represents a client in the first Competition Act investigation by the UK's Financial Conduct Authority, and a client in the regulator's asset management study. In mergers, Goldman Sachs and Deutsche Bank turned to Macfarlanes when they jointly acquired the National Bank of Greece's private equity portfolio, which involved notifications in multiple jurisdictions. The firm is acting for SKF in a CAT lawsuit brought against the company by Peugeot, as a follow-on to the automotive bearings cartel.
David Harrison, a former Allen & Overy partner who started Berwin Leighton Paisner's competition practice, joined MAYER BROWN in May 2015, where he works closely with colleagues in Brussels and co-heads the firm's European antitrust and competition practice. Of counsel Warsha Kalé, who worked with him at Berwin Leighton Paisner for 10 years, also came to Mayer Brown in September 2015. A Brussels veteran himself, Harrison has hit the ground running. The firm's London office has recently worked for Hong Kong-listed CITIC Telecom during its acquisition of Linx Telecommunications, cloud services company Interoute as it acquired Easynet, and Wells Fargo on the UK and worldwide aspects of its US$32 billion acquisition of General Electric's commercial distribution business. The practice is also advising Agility Logistics in connection with a Brazilian cartel investigation, and regularly works for Unilever.
NABARRO's team is best known for its work in healthcare, with partner Brian Sher and competition department head Cyrus Mehta supported by two senior associates and two associates; managing associate Rachel Bickler in Brussels also works with the UK team. Sher advised GlaxoSmithKline during the CMA's paroxetine investigation – the enforcer's first pay-for-delay investigation – and is handling appeals against the enforcer's 2016 decision to impose fines. Mehta has represented the Hospital Corporation of America during the enforcer's lengthy look into the private hospital market. Outside healthcare, Mehta has represented PVC Holdings during the CMA's modelling services probe. Nabarro, CMS Cameron McKenna and Olswang announced a planned merger in October 2016; the combined firm's competition group will count five partners.
SIMMONS & SIMMONS' UK competition group is led by partner Tony Woodgate. Regularly assisted by two litigation partners, the team maintains a good reputation in private damages matters alongside a solid merger practice. Litigation work includes advising Nippon Electric Glass on follow-on damages claims arising out of the commission's cathode-ray-tube glass decision; the High Court this year agreed to dismiss the case against the company on jurisdictional grounds. In the behavioural sphere, the London practice handled Sharp's defence during a DG Comp investigation of liquid-crystal displays; the company received a no-action letter. The firm remains involved in Libor and Forex investigations.
Firm

Head(s) of competition

Size

Who's Who Legal nominees

Clients

Elite

Freshfields Bruckhaus Deringer

Simon Priddis

14 partners

59 associates

James Aitken

David Aitman

Margaret Bloom

Rod Carlton

Alastair Chapman

Jon Lawrence

Simon Priddis

Mark Sansom

Deirdre Trapp

Anheuser-Busch InBev, BT, CK Hutchison, Deutsche Bank, HSBC, JPMorgan, LSE, Reed Elsevier, Sony, SSE

Linklaters

Nicole Kar

9 partners

1 consultant

4 counsel

10 managing associates

Christian Ahlborn

Christopher Bellamy QC

Michael Cutting

Eamonn Doran

Nicole Kar

Simon Pritchard

Nicholas Scola

Anglo American, AXA PPP Healthcare, Barclays, BP, Deutsche Börse, Royal Bank of Scotland, Sainsbury's, Siemens, Visa Europe, Vodafone

Slaughter and May

Philippe Chappatte

6 partners

3 special advisers

1 senior counsel

5 senior associates

42 associates

Philippe Chappatte

Claire Jeffs

Bertrand Louveaux

Isabel Taylor

Asda, Bertelsmann, Booking.com, British Airways/IAG, Coca-Cola Enterprises, Ericsson, Google, INEOS, Tarmac, Platts, Royal Dutch Shell, Unilever

Highly recommended

Allen & Overy

Mark W Friend

7 partners

1 of counsel

7 senior associates

12 associates

Antonio Bavasso

Mark W Friend

Philip Mansfield

21st Century Fox, Aviva, Barclays, Cargill, VimpelCom, Tullet Prebon, Sky, HSBC, News Corp

Ashurst

Nigel Parr

5 partners

2 counsel

Euan Burrows

Nigel Parr

Bank of America, Intel, Liberty Global, National Express, Odeon Cinemas, Virgin Media, Wonga, Xchanging, Imperial Tobacco, Nomura

Baker & McKenzie

Samantha Mobley

7 partners

1 consultant

Samantha J Mobley

Accenture, British Airways/IAG, BBC, Cargill, Carlsberg, Hitachi Data Systems, Shell, EDG Energy, Hutchison 3G, IMG, L'Oréal/The Body Shop

Clifford Chance

Alex Nourry

7 partners

27 associates

Elizabeth Morony

Alex Nourry

Gregory P Olsen

Barclays, EDF, EE, JP Morgan Chase, MasterCard, Morgan Advanced Materials, Samsung, NBC Universal/Comcast, Siemens, Thomson Reuters

Herbert Smith Freehills

James Quinney

8 partners

3 consultants

26 associates

Kim Dietzel

Elizabeth McKnight

James Quinney

Jonathan W Scott

Stephen Wisking

Pilkington, Danfoss, Sky, Schunk, Arriva, Virgin Atlantic Airways, Stagecoach

Hogan Lovells

Angus Coulter

10 partners

3 consultants

3 of counsel

4 senior associates

13 associates

Susan Bright

Angus Coulter

Nicholas Heaton

Suyong Kim

Air Canada, Alstom, Ernst & Young, Google, Korean Air, LIberty Global, SAB Miller, Trinity Mirror

King & Wood Mallesons

Tom Usher

5 partners

1 counsel

13 associates

Cameron Firth

Stephen Kon

Expedia, Ladbrokes, Qantas, Actavis, Generics (UK), Freightliner

Norton Rose Fulbright

Peter Scott

5 partners

2 of counsel

1 consultant

12 associates

Martin Coleman

Vodafone, HSBC, Law Society of England and Wales, Schneider Electric

Recommended

Berwin Leighton Paisner

Andrew Hockley

4 partners

2 counsel/consultants

9 associates

Andrew Hockley

Thames Water, Heathrow Airport, National Grid, Tesco, BCA Marketplace, BDO, Yazaki, Sage, AIG, Investec

Cleary Gottlieb Steen & Hamilton

N/A

3 partners

1 counsel

9 associates

Maurits Dolmans

Google, Embraco Europe, KME

Latham & Watkins

N/A

N/A

John Kallaugher

Actavis, Aviva, Orbitz, Singapore Airlines, Neptune Orient Lines, Sumitomo Electric Industries, London Metal Exchange

Macfarlanes

Malcolm Walton

2 partners

3 associates

Marc Israel

Exponent, Intermec, BATS, Genting Casinos, Pinewood Healthcare, Lundbeck, Pernod Ricard, Trainline, Fintrax, Lanson, Pork Farms, RBS, Exor, Firth Rixson, ICAP

Mayer Brown

David Harrison

1 partner

1 of counsel

2 associates

David Harrison

Association for Financial Markets in Europe, Brookfield, HSBC, Interoute, Mandarin Oriental, Moodys, Omega Pharmaceuticals, Unilever, Waypoint, Wells Fargo

Nabarro

Cyrus Mehta

2 partners

5 associates

None

Hospital Corporation of America, GlaxoSmithKline, United Biscuits, Thomson Reuters, Mercedes-Benz/Daimler, Care UK, Brookfield Utilities UK

Simmons & Simmons

Tony Woodgate

4 partners

3 associates

Tony Woodgate

Orkla, Schlumberger, Sharp, ENI, Telefónica UK, Ofgem, Nippon Electric Glass, Lion Trackhire