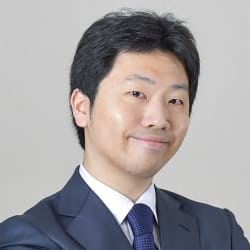 Yusuke Takamiya
Yusuke Takamiya is an antitrust attorney admitted in Japan and New York State at Mori Hamada & Matsumoto and a visiting researcher at the Competition Policy Research Center of the JFTC. Mr Takamiya provides a wide range of legal advice on antitrust/competition laws such as merger controls, cartel/leniency matters, unilateral conducts and unfair trade practices. Mr Takamiya also has significant expertise on cases that require multilateral responses (eg, EU, US and China) and regularly collaborates with leading international law firms around the world.
In the practice areas of antitrust/competition laws, Mr Takamiya not only provides advice for clients' issues with antitrust/competition authorities, but also involves in consultation works relevant to clients' compliance with antitrust/competition laws. In addition to traditional antitrust/competition law issues, Mr Takamiya energetically engages in analysis and examination of legal issues under antitrust/competition laws when companies start brand new business.
Mr Takamiya has significant expertise in international antitrust/competition law and policy. With regard to US antitrust law, Mr Takamiya has experience in serving as a research assistant to Professor Eleanor M Fox, as an international attorney at Washington, DC Office of Gibson, Dunn & Crutcher and as an international competition consultant at the Federal Trade Commission. Mr Takamiya currently serves as a member of leadership of the ABA SAL. With respect to European competition law, Mr Takamiya obtained PG Diploma from King's College London, European Competition Law Course.
With his broad background, Mr Takamiya also provides advices on emerging issues such as e-commerce, big data and algorithmic cartel.