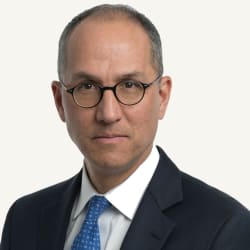 Tony Mansfield
Anthony focuses his practice on enforcement defence, civil litigation and regulatory advice involving commodities, securities and related financial derivatives. He regularly represents clients before US and European regulators, including the Commodity Futures Trading Commission (CFTC), the Federal Trade Commission, the Federal Energy Regulatory Commission, other federal and state regulatory agencies, the UK Financial Conduct Authority and the European Commission. Anthony works with a broad spectrum of market participants, including US and non-US financial institutions, major integrated oil companies, global trading companies, hedge funds, energy marketers, intermediaries such as futures commission merchants and swap dealers, and exchanges. In recent years, Anthony has been heavily involved in advising clients with regard to the regulatory overhaul of the over-the-counter derivatives markets within and outside the United States.
Prior to returning to private practice in 2007, Anthony served as a chief trial attorney and counsel to the director in the Division of Enforcement of the CFTC. While there, he managed a team of lawyers and investigators focused primarily on manipulation in the commodities markets. He was responsible for the Division's investigations of numerous energy and power marketing companies relating to price reporting in the natural gas markets. He also played a central role in the Commission's subpoena enforcement actions against natural gas price index compilers, involving First Amendment 'Reporter's Privilege' issues, and was central in the Commission's defence of its exercise of jurisdiction over false reporting in the natural gas markets pursuant to the Commodity Exchange Act.
Anthony is a former member of the CFTC's Energy and Environmental Advisory Committee and the Law and Compliance Executive Committee of the Futures Industry Association.