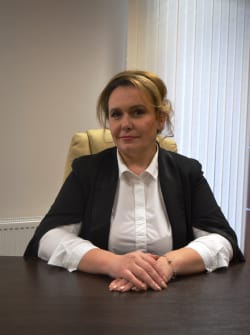 Viorica Carare
Viorica Carare was born on 30 July 1966. Between 1983 and 1988, she studied at the State University of Moldova, graduating as a qualified economist with specialisation in the planning industry. She continued her studies at the Academy of Economic Studies of Moldova, where she obtained a PhD degree in economics (1991) and a habilitated doctorate degree in economics (2001). Since 2003, she has held the academic rank of professor.
After faculty graduation she worked at the State University of Moldova as an economist in the payroll planning department. From 1992 she worked at the Academy of Economic Studies of Moldova, initially as a lecturer and later as a senior lecturer in the department of management. In 1995 she became deputy dean of the Academy, and in 1996 she led its department of international economic relations, serving as the head until 2006.
In 2006, Viorica Carare was appointed as general director of the National Institute of Economics, Finance and Statistics.
From 2007 to 2012 she was the director general of the National Agency for the Protection of Competition, during which, for the first time in Moldova, actions to protect and promote fair competition in the market of goods and services were undertaken.
Since 2013 she has been the president of Moldova's Competition Council, and the chair of the Council's plenum.
In 1997, 2003 and 2006 she acted as national coordinator at the World Bank office in Moldova on the Social Policy Reform in Transition Economy (SPRITE) project. She has acted as associate professor at the Alexandru Ioan Cuza University in Iasi and the Lucian Blaga University of Sibiu in Romania; and has undertaken academic activities at the Pierre Mendès-France University in Grenoble. She is the author of more than 90 scientific publications, including four monographs. She has been the scientific adviser for one habilitated doctorate degree and six PhD degrees.