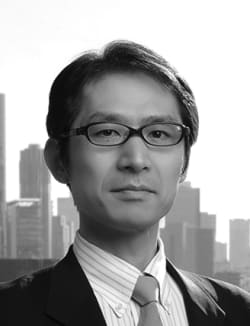 Hiroaki Ishigaki
Dr Hiroaki Ishigaki is managing director and head of NERA's Tokyo office and the company's operations in Japan. He is an expert in providing economic advice in antitrust, intellectual property, securities and finance, and energy. He has frequently presented his analyses to regulatory agencies and courts.
In his antitrust practice, Dr Ishigaki has analysed the competitive impacts of many merger cases in a wide range of industries, including: mining, beverages, paper products, chemicals, pharmaceuticals, metals, petroleum, refineries, containers, computer products, semiconductor devices, machinery, automobiles, wholesale, retail, securities exchanges, banking and auctions, among others. He has addressed liability and damages issues involving bid rigging, cartels, predatory pricing, monopolisation, abuse of a dominant position and other antitrust violations.
Dr Ishigaki has also evaluated damages in various intellectual property infringement disputes and reasonable compensation in employee invention liti­gations. He has experience in helping licence agreement of intellectual property rights. In his securities and finance practice, Dr Ishigaki has analysed the liability claim and damages in securities litigations regarding various fraudulent financial reporting, as well as minority squeezed-out and derivative trans­action disputes.
Prior to joining NERA, Dr Ishigaki served as an economist in the mergers and acquisitions division of the Japan Fair Trade Commission, where he advised on and conducted economic analyses of many merger cases in a wide range of industries.