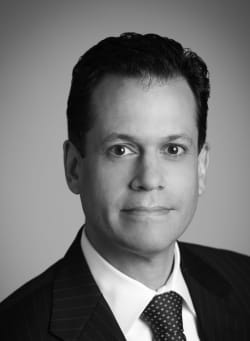 Adam C Hemlock
Adam Hemlock is a partner in Weil, Gotshal & Manges LLP's Antitrust practice. He represents clients in civil and criminal antitrust investigations and litigations, as well as commercial disputes.
Mr Hemlock regularly represents clients in criminal antitrust investigations by the U.S. Department of Justice, and has served as lead coordinating counsel for clients under investigation in multiple jurisdictions by other international governmental agencies. Mr Hemlock also defends clients in cartel class action lawsuits across the U.S., as well as a variety of private antitrust litigation, including disputes regarding exclusivity; bundling and tying; joint ventures; and group boycotts. Additionally, he has substantial experience in the antitrust/intellectual property area, including counseling regarding the antitrust legality of patent pools, standard setting activities, and technology transactions among competitors. Representative clients include Bridgestone, Calsonic Kansei, Chemtrade, Interstate Batteries, Panasonic, S&P Global, Taiyo Yuden, and UnitedHealth, among others.
Mr Hemlock is currently a Vice-Chair of the Cartel and Criminal Practice Committee of the ABA Antitrust Section, and previously served as Vice-Chair of the Intellectual Property Committee. He is an adjunct professor at Columbia Law School, where he teaches a class on international antitrust cartels, and is a contributing author to Antitrust Adviser and the ABA's Antitrust Law Developments.