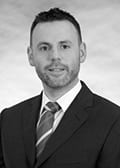 Beau Buffier
Beau Buffier is a partner in the New York office and Co-Head of Shearman & Sterling's Global Antitrust Group. His practice focuses on defending clients in merger investigations before the U.S. and European antitrust agencies. Mr. Buffier also represents domestic and foreign clients in connection with various abuse of dominance/monopolization cases, joint ventures, pricing and distribution arrangements and intellectual property matters. He also designs compliance programs for multinational clients in the United States, Korea, Japan and China.
Mr. Buffier has defended merger investigations and other civil and criminal investigations in many industries, including online advertising, real estate, automotive parts, financial services, healthcare, semiconductors, software, wood and paper products, chemicals, music, film and telecommunications.
Mr. Buffier is qualified to practice in the United States, the United Kingdom and in the European Union and regularly appears before the U.S. Department of Justice and U.S. Federal Trade Commission and the European Commission. He regularly speaks and publishes on significant antitrust matters. Mr. Buffier is ranked by all the leading directories including Global Competition Review's International Who's Who of Competition Lawyers (2015), Chambers USA (2014) which notes Mr. Buffier is a "really dynamic merger lawyer who knows what he's doing" and Legal 500 United States (2014). In 2013, he was also recognized by the New York Law Journal as a "Rising Star" one of the top 40 attorneys under 40 in the New York legal community.