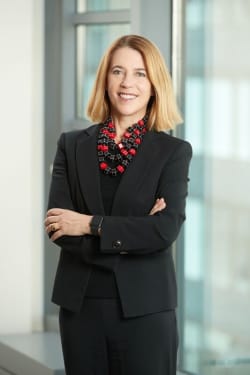 Salomé Cisnal de Ugarte
Dr Salomé Cisnal de Ugarte has recently joined the Brussels office of Hogan Lovells as a partner in their antitrust, competition and economic regulation practice. Salomé advises on all aspects of EU competition law, including merger control, investigations (cartels, state aid, dominance and other behavioural issues), compliance and litigation before the EU courts. She has worked extensively in the energy area, having represented companies in the coal and oil sectors, as well as energy consuming companies. In 2013, she received the International Law Office's (ILO) EU Competition Lawyer of the Year Client Choice Award, which recognises those lawyers and law firms around the world that stand apart for the excellent client care they provide and the quality of their service. Clients described her as providing 'brilliant and spot-on advice on the legal issues, as well as on the required strategy to get the best results', as well as her 'extensive experience with both competition law and consumer protection law [which] sets her apart from most practitioners'.
Salomé is associate professor on EU competition law at IE Law School and a fellow of the Centre for European Studies/IE in Madrid. She frequently writes and speaks on issues of competition. She is the president of the Harvard Club of Belgium and a member of the board of the global Harvard Alumni Association.
Salomé graduated summa cum laude in law and economics from the University of Deusto (Premio Extraordinario de Licenciatura) and holds a master of laws (LLM) from Harvard Law School, where she was an associate fellow of the Real Colegio Complutense at Harvard. She obtained a PhD in law from the European University Institute in Florence and has been a Fulbright scholar. Salomé is admitted to practise in Belgium and Spain.