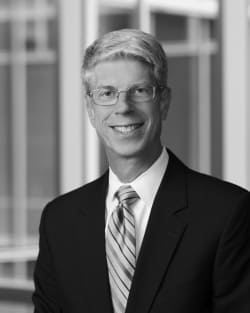 William R Vigdor
William (Billy) Vigdor practises competition and national security law in the Washington, DC office of Vinson & Elkins LLP. Billy is recognised for his antitrust expertise by Chambers USA, Super Lawyers (DC) and Global Competition Review. He has extensive experience representing clients before federal, state, multinational and non-US competition law authorities and courts. In addition, he has addressed novel questions of antitrust and merger control law. In particular, Billy has extensive experience involving merger review and merger control regarding joint ventures and partial ownership situations. Billy has also represented clients in Sherman Act cases before federal courts.
Prior to joining Vinson & Elkins in 2003, Billy was a deputy assistant director in the Federal Trade Commission. In that role, he was involved in FTC enforcement litigation, including Toys R Us v FTC, FTC v Staples, FTC v BP-Amoco, In re Intel, In re Rambus and In re Schering Plough. In addition, he was involved in major merger reviews including the merger of Exxon Corporation and Mobil Corporation, El Paso Corporation and Coastal Corporation.
Billy also represents both US and non-US clients before the Committee on Foreign Investment in the United States (CFIUS). CFIUS reviews foreign direct investment in the US for national security considerations. Billy has assisted a number of clients obtaining CFIUS approval and negotiating mitigation agreements.
Billy has worked with clients in industries that cover most of the economy, including automobile components, energy, government contractors, healthcare, manufacturing, petrochemicals, retailing, a wide array of technologies, telecommunications and telecommunications equipment and others.