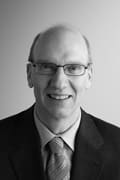 Anthony F Baldanza
Tony Baldanza is co-chair of Fasken Martineau's antitrust/competition and marketing law group and a partner of the firm. He practises business law, with a focus on competition law and foreign investment law. Tony provides advice and representation in relation to mergers, criminal matters (including cartels) and restrictive trade practices. In his merger practice, Tony has handled merger transactions in a wide range of industries, and regularly assists clients in clearing such transactions through the Canadian Competition Bureau pursuant to the Competition Act; the Investment Review Division of the Department of Innovation, Science and Economic Development and Cultural Sector Investment Review of the Department of Canadian Heritage pursuant to the Investment Canada Act; Transport Canada pursuant to the Canada Transportation Act; and, along with counsel in other jurisdictions, the competition law and antitrust authorities of other jurisdictions.
Tony is a past chair of each of the foreign investment review and mergers committees of the Canadian Bar Association's section on competition law. Tony is a frequent speaker at professional seminars and conferences on a wide range of competition law and foreign investment law topics, and has spoken at conferences sponsored by the ABA; the CBA; the Association of Corporate Counsel; the Ontario Bar Association; the BC Bar Association; Federated Press; Canadian Institute; Insight; and the Interdisciplinary Centre for Competition Law and Policy (ICC), School of Law, Queen Mary, University of London. His articles have been published in a variety of publications including Canadian Business Law Reports, Global Competition Review, Metropolitan Corporate Counsel, Mergers and Acquisitions in Canada and CCH Commercial Times. He has also co-authored the competition law chapter in Doing Business in Canada and a chapter (now in its third edition) on mergers in Fundamentals of Canadian Competition Law (Carswell).
Tony has been listed in a wide range of reports and surveys as one of Canada's leading competition law/foreign investment review lawyers, including Global Competition Review; Chambers Global; Who's Who Legal; PLC Cross-border Competition Handbook; Global Counsel Competition Law Handbook; and Expert Guide to the World's Leading Competition and Antitrust Lawyers.