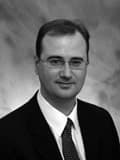 Nathan Bush
O'Melveny & Myers LLP
Nathan Bush is a partner at O'Melveny's Beijing office and a member of the firm's antitrust and competition practice. Prior to relocating to Beijing in 2004, Nate was based in O'Melveny's Washington, DC office. He focuses on regulatory matters and litigation concerning antitrust and competition, anti-corruption and international trade. Nate frequently publishes and speaks on competition and trade policy in Asia and is active in the American Chamber of Commerce in China, serving as legal committee chairman for 2008 and general counsel for 2009.
In the antitrust field, Nate counsels clients regarding merger notifications, compliance strategies and enforcement risks under the competition regimes of China and other jurisdictions in the region, and is experienced with matters arising under US antitrust laws, including merger filings, litigation of civil antitrust claims, and price-fixing investigations. He has also provided strategic advice for prospective complainants and defendants in administrative actions and litigation involving abuse of dominance under competition laws in Asia. Representative projects include advising Northwest Airlines on its merger with Delta Air Lines and advising Symantec Corporation in a joint venture with Huawei Technologies Co Ltd.
Nate also advises international companies on compliance with the US Foreign Corrupt Practices Act and other anti-corruption rules and has conducted internal investigations for firms in sectors ranging from financial services to consumer electronics in Japan, China, Hong Kong, Korea, Singapore and Vietnam. In the area of international trade and market access, Nate represents multinational companies on matters involving China's WTO accession commitments, the WTO dispute settlement process, and trade remedies.