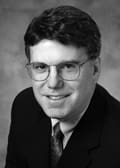 Michael Antalics
Mike Antalics is a partner in O'Melveny's Washington, DC office. Mike joined O'Melveny after serving for 23 years at the Federal Trade Commission, most recently as deputy director in the FTC's Bureau of Competition from 2000 to 2001, where he oversaw the Bureau's antitrust enforcement mission. Prior to that, Mike was an assistant director for mergers from 1997 to 1999 and assistant director for non-merger litigation from 1991 to 1997.
While at the FTC, Mike successfully litigated numerous significant cases, including the drug wholesaler merger litigation, involving the four largest drug wholesalers in the United States; the Ticor Title Insurance Company price-fixing case, involving the six largest title insurance companies; and the Intel case, involving alleged anti-competitive practices of the largest semiconductor manufacturer. Mike twice received the Brandeis Award given to the FTC's outstanding litigator, and three times was awarded the Team Award for litigation team efforts.
Since joining O'Melveny, he has successfully litigated the Arch Coal merger case against the FTC in federal court, and has successfully obtained the approval of numerous mergers before the FTC and DOJ. Mike also has successfully represented companies in class action litigation, and provided advice in civil and criminal antitrust investigations. Among the clients he has represented are Quest Diagnostics Incorporated, Evonik Degussa GmbH, Verizon Communications Inc, Exxon Mobil Corporation, Wal-Mart, Northwest Airlines and Warner Bros Entertainment Inc.
Mike is listed as a leading antitrust lawyer by Chambers USA, Chambers Global, The Global Counsel Handbook on Competition Law and PLC Which Lawyer? USA.