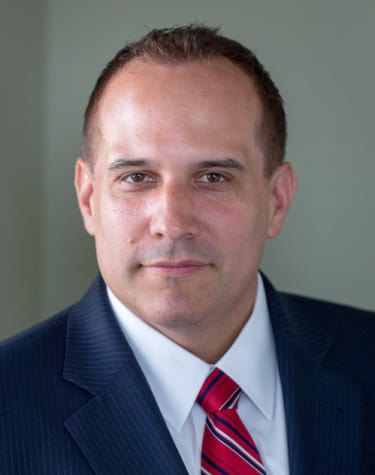 Crowell & Moring partner Juan Arteaga, a former deputy assistant attorney general for civil enforcement at the Department of Justice's antitrust division, will moderate a panel at next week's seventh annual GCR Live Antitrust Law Leaders Forum in Miami Beach. Here, Arteaga previews that panel – which focuses on rethinking settlements in merger cases – and shares his thoughts on the Antitrust Division's new hardline stance against behavioural remedies.
Why did you choose to moderate the panel on rethinking settlement in merger cases? Can you elaborate a little on the themes you hope to discuss with the panellists?
Over the last year, the issue of merger remedies has received considerable attention from antitrust enforcers and has been a hot topic of discussion, both within and outside the antitrust bar. In a November 2017 speech, assistant attorney general [of the Department of Justice's antitrust division] Makan Delrahim took a very strong position against behavioural remedies and described a number of DOJ settlements in vertical merger investigations where he believes the behavioural remedies have proven ineffective and difficult to enforce. About a week later, the DOJ filed the first litigated challenge to a vertical merger in the US in about 40 years when it sued to stop AT&T's acquisition of Time Warner, even though the companies reportedly offered remedies similar to those in the DOJ's Comcast/NBCU consent decree. In public remarks and press releases issued since this lawsuit was filed, the DOJ has continued to strongly signal that it will be highly skeptical of any settlement offers involving behavioural remedies instead of divestitures. More recently, [Federal Trade Commission] officials have also emphasised the importance of vertical merger enforcement and their strong preference for structural, rather than behavioural, remedies – although these FTC officials have noted that the FTC's recent remedy study identifies several examples of where behavioural remedies in vertical merger cases proved to be effective.
In light of these recent developments, many companies and their counsel are being forced to rethink the ability to get a vertical deal done with acceptable remedies, so a panel discussing how the DOJ and FTC positions should affect pre-merger advice is not only timely but necessary. Our panel plans to discuss the appropriate role of behavioural remedies in merger investigations, best practices for formulating settlement strategies when negotiating against competition agencies, and any differences between how competition agencies in different jurisdictions approach certain types of remedies and settlement discussions.
How do you think the mix of perspectives on your panel will impact the conversation? If you could invite one more panellist, who would it be and why?
The distinct perspectives that will be represented on the panel will allow us to have a robust discussion about key issues and best practices when approaching settlement discussions in merger matters in the US and other key jurisdictions, such as the EU and China.
If I could invite another panellist, my top choices would include [Arteaga's former DOJ colleagues] Bill Baer, David Gelfand, and Renata Hesse. They have worked on some of the most important merger matters in the last 30 years – both in private practice and in government service – and would bring very thoughtful perspectives to the issues that the panel will be discussing.
What are some key antitrust trends you are watching closely here in the US and why?
Over the last year, the private plaintiffs' bar appears to have shifted its approach in lawsuits filed against financial institutions. In the past, the private plaintiffs' bar often waited until a government criminal investigation – such as the [London Inter-Bank Offered Rate] and foreign exchange investigations – became public and then filed follow-on lawsuits alleging similar market manipulation and collusion claims. In 2017, however, the private plaintiffs' bar began bringing actions that were not premised on a government investigation and expanded its legal theories to include group boycott and abuse of market power theories. I'll be interested to see whether this trend continues in 2018 and whether the private plaintiffs' bar expands its tool kit to include other legal theories.
Another issue I will be monitoring is the enforcement of the human resources guidelines that were issued toward the end of the Obama administration. In these guidelines, the DOJ and FTC announced that no-poach and wage-fixing agreements will no longer be treated as civil antitrust violations and instead will be criminally prosecuted. The DOJ's leadership team has stated that it has several active no-poach investigations that will likely result in criminal charges in the coming months. There have also been press reports indicating that some of these investigations involve large financial institutions. Thus, it will be interesting to see the developments in this area over the next year.
What is your take on Makan Delrahim's stance on behavioural remedies? Recently he said that a behavioural remedy does not exist that could substitute for a good structural one.
As an enforcer, I believe you would want to expand your toolkit and preserve as many options as possible that will allow you to effectively protect consumers and competition. I think AAG Delrahim's remarks regarding behavioural remedies could potentially tie the DOJ's hands in investigations where the agency otherwise believes that a behavioural remedy will effectively address its competitive concerns while preserving the transaction's likely procompetitive benefits. It's still too early to tell how AAG Delrahim's concerns about behavioural remedies will impact the DOJ's enforcement policies and decisions but we may find out soon given that the DOJ has some pending vertical merger investigations.
Given the international nature of this conference, what are some of the interesting international issues you are following?
AAG Delrahim has indicated that one of his top priorities will be ensuring that foreign competition agencies do not discriminate against or treat unfairly US companies. Thus, I will be interested in seeing what progress the DOJ and FTC make in this area. In addition, Latin American competition agencies have shown an increased focus on prosecuting antitrust cartels. For instance, in 2017 Mexico's competition agency brought its first ever criminal action and collected US$90 million [total in fines], as compared to US$10.6 million in 2016. Other jurisdictions such as Colombia, Chile and Brazil have also been active in prosecuting antitrust cartels and are pursuing legislation that would increase the penalties for companies and individuals that participate in them. I fully expect this trend to continue and will be carefully monitoring it.
You recently spent a lot of time in the DOJ's antitrust division. If you could give advice to the US antitrust agencies, what would it be and why?
The issue of transparency is one that companies that are having their deals or business practices investigated care deeply about. Thus, while the DOJ and FTC have traditionally been good in this area, they should look for opportunities to make changes to their processes that would allow them to be even more transparent about their concerns at earlier stages in their investigations.
Tickets for the event, which takes place 2-3 February in Miami, Florida, are complimentary for government officials and in-house counsel and can be obtained here. The full conference programme can be viewed here.