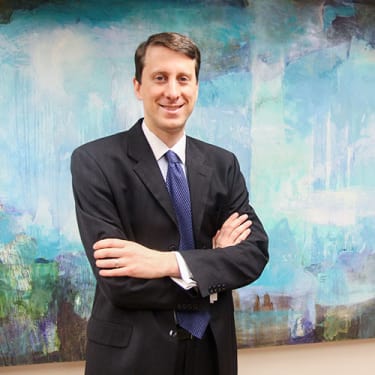 Credit: University of Florida
D Daniel Sokol is a professor at the University of Florida's Levin College of Law and will moderate a panel at next week's seventh annual GCR Live Antitrust Law Leaders Forum in Miami Beach. In this Q&A, he previews his panel on how protectionism will manifest itself in antitrust.
Why did you choose to moderate the panel on protectionism and how will it manifest itself in antitrust? Can you elaborate a little on the themes you hope to discuss with the panellists?
Protectionism or industrial policy is an issue that you see manifested in different and growing situations: massive subsidies to Gulf air carriers that distort airline competition globally; the promotion of national champions under the guise of merger review or dominance investigations; a fixation – sometimes to score points with local constituencies – with tech companies when the facts don't match up with legal theories in investigations; abusive state aids in Europe; government-created restraints everywhere that favour local incumbents; a more politicised merger process; and, in particular for high-profile deals that present non-traditional competition concerns, national security and sector regulator reviews that impose restrictions that at times are subject to interest group pressure and that hurt consumers, [to name] a few.
A number of competition authorities are now more actively engaged in addressing the increasingly political nature of competition-related concerns. For example, Canada's Competition Bureau recently produced reports on "Big Data" and "FinTech" to carve out a space in the policy debate and offer a reasoned voice to such discussions. The reports are nuanced and thoughtful, based on an understanding of the economic effects in these markets. The Bureau is but one example of a growing trend of competition authorities realising that technocrats in the field need to engage within a broader policy debate and to control the narrative of such a debate, to remind the policy community and population as a whole of the importance of economic effects as the basis for competition policy.
You have a nice mix of perspectives on your panel – both in geography and scope of practice. How do you think that will affect the conversation? If you could invite one more panellist, who would it be and why?
We are very lucky to have a number of practitioners with a wide range of perspectives and practice experiences. All have a keen sense of the increasing role of protectionism in their jurisdictions . . . around the world. The richness and diversity of views will provide for an engaging conversation.
As for an additional panellist, I presume that we would get more time if we made an invite, given that we do want to keep time for audience Q&A – always one of the best parts of GCR Miami. The topics we are discussing are delicate and it is sometimes difficult to get government officials on the record. But ideally, I would want a competition authority head to speak frankly about some of the indirect pressures that the authority faces from the legislature and various other stakeholders that may on the margins shape enforcement decisions.
What are some key antitrust trends you are watching closely here in the US and why?
In the United States the belief was always that hiring lobbyists for mergers was a mistake. Some are beginning to question this trend. I am quite concerned by the current administration's selective use of trade as a remedy. Trade does create winners and losers but greater barriers to trade hurt American consumers and there are more effective policy responses to help communities hurt by economic disruption.
I am also concerned by what had been mainstream media in feeding a populist backlash against antitrust. In the United States, high-profile mergers and investigations are always worth watching, particularly the interface of our very capable antitrust authorities – and I believe that this holds across both Democratic and Republican administrations – with various sector regulators. I think one positive development is that DOJ under Makan Delrahim has devoted more resources to international outreach. Both DOJ and the FTC do incredible work globally and part of what we watch in the US is the interaction of US authorities with their peers around the world.
Given the international nature of this conference, what are some of the interesting international issues you are following?
What am I not following? There is so much going on around the world and I am so grateful that GCR has such helpful global coverage. High-profile mergers and investigations are of interest in multiple jurisdictions – too many jurisdictions to name. I am also following Brexit developments. I think very highly of the CMA and its leadership and I think that they have a good sense of the Brexit-related challenges and its implications for competition policy. In terms of Latin America, the rebirth of [Argentina's] CNDC under Esteban Greco has been the most positive development in Latin American competition policy in the past year.
If you could give advice to the US antitrust agencies, what would it be and why?
I would focus specifically on the importance of messaging the centrality of economic analysis to case selection and outcomes in competition matters. Agencies can and do disagree on the economic effects but this must be the basis of the analysis. A lack of transparency and procedural fairness also mask protectionist motives and so due process plays a critical role in helping to ensure that economic effects are the basis of competition law outcomes.
Tickets for the event, which takes place 2-3 February in Miami, Florida, are complimentary for government officials and in-house counsel and can be obtained here. The full conference programme can be viewed here.