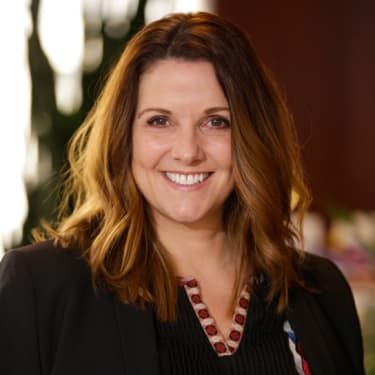 Credit: Hogan Lovells
Megan Dixon is a partner at Hogan Lovells in San Francisco. She will moderate the panel "Navigating muddy waters: Steering global businesses through fluid and disparate standards" at next week's second annual GCR Live Cartels.
What antitrust issues aside from your own cases are you most closely following and why?
Because I work primarily for foreign or multinational companies enmeshed in investigations into global antitrust or hybrid antitrust-and-"other" regulatory crimes or violations, I tend to focus my attention on the areas of the law where there are either conflicts or gaps in our knowledge of how regulators in different geographies will perceive similar conduct.
Currently, those hot areas for me include jurisdictional reach/overlap issues, information sharing between or among competitors that may be problematic in some jurisdictions but not necessarily in others, or situations where disparate governing law creates challenges in advising clients on what is legal and/or appropriate across their businesses – such as issues with respect to attorney-client privilege in internal investigations or data privacy where data is collected, stored, or requested in multiple jurisdictions with varying standards.
Because the Trump Administration's approach to antitrust enforcement has not yet been fully articulated, antitrust practitioners – both internal and external to US businesses and multinational businesses with touches in the US – are waiting to see how this administration will approach the complex and challenging issues we all face around the competition enforcement conflicts and overlaps that necessarily exist in a global economy.
What advice would you give to a young antitrust lawyer who is just starting out?
I would advise all young lawyers – antitrust or otherwise – to find an area of their practice that they enjoy and that challenges them, think seriously about how those areas of the law may morph and grow over time, and then build their knowledge and skills mindfully to create a career trajectory that will not only ensure success, but will bring them fulfillment as well.
What do you find interesting about the panel you'll be moderating next week?
GCR always brings together a supremely interesting and distinguished group of speakers, so the highlight of the day for me will be in hearing what the experienced inside and outside counsel, government lawyers, and business representatives have to say about what they see as the pressing issues of the day and their thoughts on how to address them. I feel privileged to be in their company and to learn from them.
If you could invite one more person to participate on the panel, who would it be, and why?
I think we would all like to hear from President Trump, because at this stage his approach to antitrust enforcement remains to some extent a mystery. We can try to read the tea leaves based on general statements he has made, his overall platform, and his appointments to date, but hearing it from the horse's mouth would be instructive and would help us advise clients in ways that would allow them to both maximise their businesses' successes and remain compliant.
GCR Live 2nd Annual Cartels takes place on Tuesday, 28 March in Washington, DC. Registration is complimentary for government officials and in-house counsel.