Tickets available for GCR's virtual cartel conference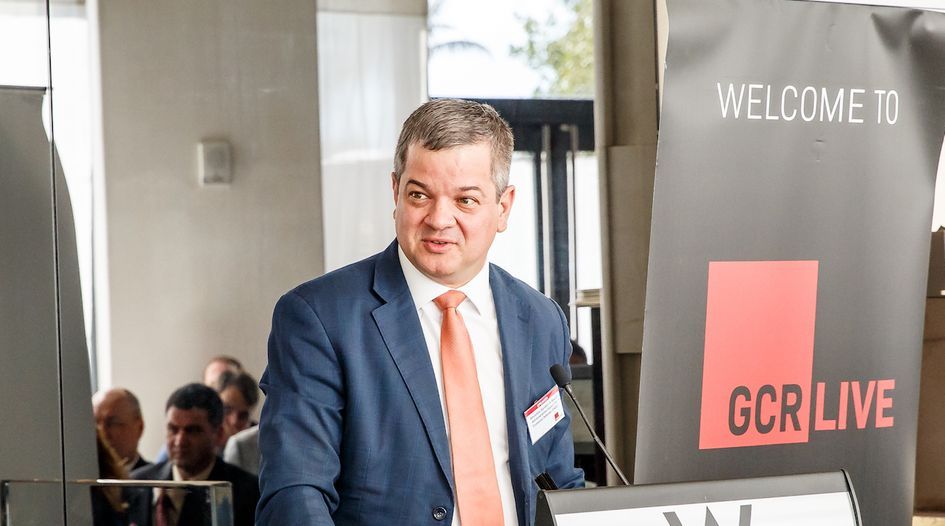 GCR continues its virtual event series with GCR Interactive: Cartels, featuring the president of Brazil's Administrative Council for Economic Defence and the head of Mexico's Federal Economic Competition Commission.
The online conference takes place on 25 and 26 February and will be chaired by McMillan partner Neil Campbell, McCarthy Tétrault partner Casey Halladay and Wilmer Cutler Pickering Hale and Dorr partner Thomas Mueller.
After opening remarks from the chairs, the conference kicks off with an enforcers roundtable featuring CADE president Alexandre Barreto de Souza, COFECE president Alejandra Palacios Prieto and Ann Salvatore, head of the cartels directorate at Canada's Competition Bureau.
The roundtable will discuss hot topics in enforcement in the Americas, including leniency, new enforcement tools and the influence of the US antitrust agencies on the rest of the region.
The second panel will take a deep-dive into the canned tuna cartel. The US investigation, which initially began as a merger inquiry, has spawned numerous individual and corporate guilty pleas as well as class action claims.
An expert panel including Elizabeth McCloskey from Keker Van Nest & Peters, Samuel Weglein from Analysis Group and Gibson Dunn & Crutcher partner Richard Parker will discuss the novel aspects of the probe, including its ground-breaking developments in sentencing that involved innovative use of the "ability to pay" defence.
The second day of the conference starts with a panel looking at competition compliance programmes featuring Intel's head of antitrust compliance, Sarah Flanagan. Speakers will discuss the US Department of Justice's change in policy last year to consider compliance programmes when deciding whether to bring charges against non-leniency applicants.
The panel will also debate the criteria for securing fine reductions or declinations from prosecution, how the policy interacts with white-collar compliance programmes and whether this development weakens leniency regimes.
The conference will conclude with a discussion between Brent Snyder, the former chief executive of Hong Kong's Competition Commission, and Bill Baer from Brookings Institution. Moderated by WilmerHale partner Heather Nyong'o, the two will discuss President-elect Joe Biden's potential cartel enforcement priorities and recent developments in the US.
A link to register for GCR Interactive: Cartels is available here. Attendance is complimentary for in-house counsel and government lawyers.