GCR Awards 2020: voting now open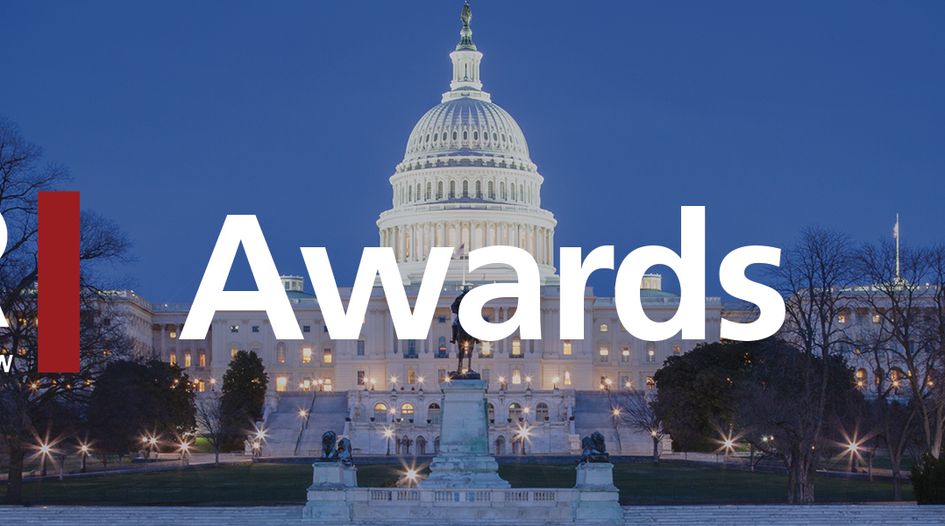 Readers are invited to vote for the cases, law firms, lawyers, economists and enforcers they believe excelled in 2019.
You can vote for this year's GCR awards nominees here until midnight EST on 28 February. To ensure that voting reflects the competition community, we will accept votes only from employees of law firms, economic consultancies, government agencies, universities and competition advocacy organisations. We will not count votes made using personal email addresses. Ballots are limited to one per person and professional email addresses (not Gmail, Hotmail, Yahoo, etc) must be submitted when casting votes. Votes for your own employer, its matters and your colleagues will not be counted.
The winners will be announced at the GCR 10th Annual Awards Ceremony on 21 April in Washington, DC. At the dinner, we also will recognise our 2020 Lifetime Achievement Award honouree. Click here for more information on the awards dinner.
If you did not nominate a matter on which you worked that appears in the list, please email [email protected] to ensure that we have your information. Thank you to everyone who submitted nominations.
Team awards
Merger control matter of the year - Americas: Creative, strategic and innovative competition work for a client on a landmark merger control matter in the Americas
Bristol-Myers Squibb/Celgene
Bristol-Myers Squibb's acquisition of Celgene, in a cash and stock transaction with an enterprise value of approximately $74 billion, created a leading focused specialty biopharma company and was the largest acquisition of a pharmaceutical company in history. To obtain clearance from the FTC for the deal, they sold arthritis drug Otezla to Amgen for $13.4 billion, likely the largest-ever FTC divestiture. The deal was subject to an extensive investigation by the FTC and received a second request. Brazil was the first jurisdiction where the deal was cleared, as CADE approved it without conditions after scrutinising product overlaps in the pipeline, different stages of treatment and the potential conglomerate power (given the complementary portfolios for the treatment of multiple myeloma).
Disney/Fox
Disney's acquisition of Fox created a single, worldwide entertainment company and enabled Disney to broaden its presence in some highly concentrated and challenging markets. In Brazil, it has been opposed by some of the largest companies in the market, most notably by Warner Media (AT&T Group). It received extensive review with a second request by CADE, whose General Superintendence said the deal would be three-to-two in the market for licensing sports channels for pay TV. The approval with restrictions negotiated with the parties – which allowed the closing of the transaction, even before the completion of all the remedies – was obtained in Brazil in February 2019.
Evonik/PeroxyChem
In a rare loss for a US Federal Trade Commission merger challenge, Judge Timothy J Kelly allowed the tie-up of two hydrogen peroxide producers. Evonik Industries, a publicly traded global chemicals supplier based in Germany, agreed to buy Philadelphia-based PeroxyChem, a global chemicals supplier, from its private equity owner, One Equity Partners, for $625 million. In August 2019, following a full investigation, the FTC sued in the US District Court for the District of Columbia for a preliminary injunction to block the merger. PeroxyChem and Evonik argued that they focus on different customers, products and geographic areas, saying that Evonik's business largely focuses on standard-grade peroxide and PeroxyChem focuses on specialty grades. Against FTC objections, the companies also resolved alleged issues for one area with a precedent-setting divestiture. After a bench trial in November/December 2019, Judge Kelly suggested that he was leaning toward letting the companies merge, and ruled accordingly in January 2020.
Staples/Essendant
Staples, the world's largest office products company, made an initially unsolicited, but subsequently agreed upon, $996 million bid for Essendant – the company that Staples had proposed as the divestiture buyer in its failed 2016 attempt to buy Office Depot. Essendant's board of directors decided that the Staples proposal constituted a "superior proposal" to the previously announced merger agreement to combine with Genuine Parts Company's SP Richards business. In January 2019, in a 3-2 decision, the FTC granted conditional approval to Staples' purchase of Essendant after the parties agreed to include a "firewall" in the deal blocking Staples from accessing certain Essendant sales data. The decision was significant in the debate over assessing vertical mergers.
T-Mobile/Sprint/DISH divestiture
T-Mobile and Sprint obtained conditional clearance in the US for the proposed $26 billion (€23.7 billion) tie-up. The US Department of Justice last July agreed to clear the deal with remedies, ordering Sprint to divest its Boost Mobile, Virgin Mobile, Sprint prepaid and Sprint's 800 MHz spectrum assets to Dish Network. The DOJ said the divestiture will give Dish the "turnkey" it needs to replace the competition lost by Sprint. The settlement required the new T-Mobile to allow Dish access to its network for seven years while Dish develops its own 5G network. Dish will have the option to take on leases for at least 20,000 cell sites and 400 decommissioned retail locations for a five-year period. Several state attorneys general sued to block the deal, but lost after trial in New York federal court.
Edenred/Itaú-Unibanco
Itaú-Unibanco Group acquired a minority interest of 11% of voting capital in the voucher provider Ticket Serviços, part of Edenred Group, and agreed to distribute Ticket vouchers in its branches. As part of the worldwide vertical merger trend and alleged verticalisation within the Brazilian financial sector, the merger faced deep scrutiny by Brazil's Administrative Council for Economic Defence and strong opposition from several competitors. Discussions focused on the alleged possibility of market foreclosure both in the distribution of vouchers and also payment capture through Itaú-Unibanco's network. Although the rapporteur – supported by a report of CADE's economic department – recommended rejecting the deal, the majority of commissioners decided to approve it after reviewing extensive legal and economic arguments and finding no incentives for market foreclosure as part of the structure of the deal.
Harris/L3 Technologies
Harris, a leading technology innovator in the defence industry, sought a merger with L3 Technologies that would create a top 10 defence company globally with a market value of $45 billion. Harris and L3 were significant suppliers of an essential component in military-grade night vision devices; Harris worked to sell this business to Elbit Systems of America for $350 million while the Harris/L3 antitrust review process was ongoing. The US Department of Defence conducted its own competitive analysis. By eliminating the night vision business as an issue from the start, counsel speeded up the regulatory process, allowing Harris to meet its goal of closing the deal within its fiscal year.
Fresenius/NxStage
Fresenius Medical Care, a Germany-headquartered healthcare company and the world's largest provider of dialysis products and services, acquired NxStage, a US manufacturer of home dialysis machines for $2 billion. The proposed deal presented both horizontal and vertical issues: Fresenius was the largest player in the distribution and sale of dialysis machines, while NxStage controlled a significant segment of the home dialysis equipment market, suggesting the tie-up could result in a near-monopoly of the dialysis equipment market. In the US, after a second request, the deal gained clearance in February 2019 after a 3-2 FTC vote, subject to the sale of NxStage's bloodline tubing set business to B. Braun Medical.
Amcor/Bemis
Amcor acquired Bemis in a $6.8 billion deal that required merger clearance in 12 jurisdictions (US, EU, Mexico, China, Brazil, Chile, Colombia, Kazakhstan, Morocco, Serbia, Argentina, and Costa Rica) and remedies to satisfy the DOJ and European Commission. In particular, the US remedy involved a creative solution, physically carving out a "plant within a plant" at Amcor's Madison, Wisconsin, facility. Following a second request, the DOJ required Amcor to divest to Tekni-Plex, three plants manufacturing flexible medical packaging. The divestiture preserved competition in medical flexible packaging and enabled Amcor to retain the value of recent multimillion-dollar investments made at Madison to boost sales of unrelated products.
Merger control matter of the year – Europe: Creative, strategic and innovative competition work for a client on a landmark merger control matter in Europe
GlaxoSmithKline/Pfizer
GlaxoSmithKline's acquisition of Pfizer's global consumer health business created a global leader in consumer healthcare products, with a combined revenue of £10 billion. The complex deal involved merger filing in over 20 jurisdictions, including EU, US, Brazil, China, India, Australia, New Zealand, South Africa amongst others and analysis of multiple product overlaps. The deal between two of the world's largest pharmaceutical companies attracted high media attention but was cleared within seven months of its announcement. Several jurisdictions cleared the deal with divestment remedies, including the EU, Brazil and South Africa.
Vodafone/Liberty Global
In May 2018, Vodafone announced its agreement to acquire parts of Liberty Global's cable and broadband operations in Europe. The deal was notified to the European Commission and Germany's Federal Cartel Office sought to review the deal itself but the EU enforcer rejected its request. The deal was subsequently taken to a Phase II review and was cleared subject to Vodafone giving Telefonica Deutschland wholesale access to its cable network in Germany as well as agreeing not to restrict broadcasters who use its television network from also airing content over the internet, nor to increase the access fees it charges free-to-air broadcasters.
Roche/Spark Therapeutics
Roche Holdings obtained unconditional approval for its $4.8 billion acquisition of Spark Therapeutics. Spark is a biotechnology company that is developing an innovative new gene therapy for treating haemophilia and other genetic conditions. The deal raised issues such as the nature of potential competition in the pharmaceutical market. Following a six-month pre-notification investigation, the UK's Competition and Markets Authority unconditionally cleared the deal in Phase I. In the US, the companies received a second request for information on the merger from the Federal Trade Commission last year after Roche pulled and refiled its notification of the acquisition twice. The FTC closed its investigation of the deal in December, concluding Roche would have the incentive to accelerate rather than decelerate the development of Spark's gene therapy.
Connect Airways/Flybe
Connect Airways – a consortium founded by Virgin Atlantic, Stobart Aviation and investment firm Cyrus – received conditional clearance for its acquisition of airline carrier Flybe from the European Commission last year. A notable feature of the merger control process was the European Commission's issuance of one of its longest derogation decisions, allowing Connect Airways to acquire Flybe's shares prior to the merger clearance, subject to strict conditions. The European Commission imposed the rare condition of requiring its implementation to be supervised by an independent monitoring trustee during an ongoing review. The deal was cleared conditionally subject to slot divestiture commitments on certain routes to be supervised by a monitoring trustee. Completion of the transaction helped secure the long-term future of Flybe, ensure continuation of services for passengers and protect approximately 2,300 jobs
PayPal/iZettle
PayPal's €1.94 billion acquisition of Swedish mobile payments company iZettle attracted the attention of the UK's Competition and Markets Authority, raising concerns about the acquisition of a nascent competitor in the digital market. The CMA took the deal to a Phase II investigation but eventually cleared it unconditionally after finding the merged company would face significant competition from other players in the mobile point of sale market. The UK enforcer reviewed large volumes of internal documents and created a more competitive counterfactual scenario than the status quo. Despite the agency identifying combined market shares between 80% and 90% in Phase I, the deal received unconditional clearance.
IBM/Red Hat
IBM's $34 billion acquisition of Red Hat last year brought together two of the best hybrid cloud providers. The deal combined IBM's IT software, hardware, and services businesses with Red Hat's open-source software portfolio, including its Linux server operating system. The acquisition was IBM's largest ever deal and the third biggest in the history of US technology markets. The deal was subject to approval in more than 10 jurisdictions worldwide, including the EU and Brazil. In the EU, given the deal's level of technical complexity, the companies used a prolonged pre-notification process to guide the European Commission through all potential questions and issues. Despite attempts by competitors to block the deal, the acquisition was cleared in Phase I in the EU.
WABCO/ZF Friedrichshafen
German auto parts maker Wabco agreed to purchase ZF Friedrichshafen for $7 billion, in the largest automotive deal announced in 2019. ZF primarily focused on steering, chassis and transmission systems for cars and commercial vehicles, the commission said, whereas Wabco focused on braking and active safety technologies for commercial vehicles. The deal was subject to regulatory approvals, including Committee on Foreign Investment in the United States clearance, expiration of the Hart-Scott-Rodino waiting period and antitrust approvals in the EU and several other jurisdictions. In the EU, the deal was cleared unconditionally in Phase I as the enforcer found the companies had largely complementary product portfolios and the merger raised no competition concerns in the European Economic Area. The US Department of Justice conditioned its approval upon the merged entity selling Wabco's North American steering components business,
Sunrise/UPC
In 2019, Liberty Global announced the sale of UPC – Switzerland's leading cable operator – to network operator Sunrise. Switzerland's Competition Commission examined the deal, looking into whether the merger would create or strengthen a dominant position in various fixed-line communications markets. The Swiss authority cleared the sale unconditionally following a Phase II investigation. The companies convinced the authority of the pro-competitive effects of the deal and the complementary nature of the two businesses, as the agency sought to encourage a second, fully integrated, fixed-mobile telecoms provider to compete with the dominant Swisscom.
Novelis/Aleris
Novelis' $2.6 billion acquisition of Aleris, a competing global supplier of rolled aluminium products, triggered high-profile merger reviews in the US and the EU, and also had to be notified in China, Turkey, Korea and Serbia. The European Commission opened a Phase II investigation and conditionally approved the deal subject to the divestment of Aleris's aluminium automotive body sheet metal business in Europe. In the US, the Department of Justice filed a lawsuit in Ohio district court to block the deal. The agency referred the question of market definition to binding arbitration, and the head of the agency, Makan Delrahim, has said it will drop its challenge if the arbitration goes against his authority. It is the first time the DOJ has used arbitration to resolve a merger dispute and while the arbitration is still pending, the companies obtained DOJ approval to close the deal subject to a hold-separate agreement.
Danaher/GE Life Sciences's biopharma business
Danaher reached an agreement with General Electric to acquire the biopharma business of GE Life Sciences for $21.4 billion in 2019. The deal requires clearance in several jurisdictions, including the US and EU. GE Biopharma is a provider of products to support the research, discovery, process development, and manufacturing workflows of biopharma drugs. The European Commission approved the deal in December, subject to conditions and approval of a buyer for businesses to be divested. Korea's Fair Trade Commission also conditionally approved the acquisition subject to the divestiture of assets related to eight products.
Merger control matter of the year – Asia-Pacific, Middle East and Africa: Creative, strategic and innovative competition work for a client on a landmark merger matter in Asia-Pacific, the Middle East or Africa
SK Broadband/t-broad and LG Uplus/CJ Hello
Korea's Fair Trade Commission put conditions on a pair of deals that will undoubtedly reshape the country's telecommunications landscape – and that may not have passed muster had they occurred in similar circumstances in a different jurisdiction. The first was fixed broadband provider SK Broadband's merger with t-broad. SK Broadband is a subsidiary of SK Telecom, which is Korea's largest mobile carrier, and t-broad is the country's second-largest cable television operator. Their merger is worth about 4.7 trillion won (€3.67 billion). SK Telecom will own 74.4% of the merged company; t-broad's parent company will own 16.8%; and the remaining 8.8% is divided among other investors. In the second deal, Korea's third-largest mobile carrier, LG Uplus is, paid 800 billion won (€624.97 million) for a 50% stake and an additional one share of CJ Hello, which is the country's largest cable-TV operator. The KFTC allowed the two deals in a concentrated market based on commitments not to raise subscription prices or unilaterally reduce offerings.
KLA Tencor/Orbotech
KLA Tencor paid about $3.26 billion for Israeli automated optical inspection equipment company Orbotech, which triggered filings in China, Korea, Japan and Taiwan, among other countries. China's State Administration for Market Regulation conditionally cleared the deal with behavioural commitments after taking a close look at it, with some speculating that the trade war between the US and China played a role in the delay. US-based KLA is a major global player in the semiconductor industry, and Orbotech primarily participates in the markets for flat panel displays, printed circuit boards and semiconductor devices.
IBM/Red Hat
IBM paid $34 billion to acquire Red Hat, which provides open source cloud software. The complex merger required filings in Korea, Japan and Taiwan, and faced complaints in multiple jurisdictions. What's more, there were significant industrial policy interests and concerns and reviews required an in-depth understanding of highly technical product markets, including IT stacks, certain software, open source platforms and cloud computing. Still, the deal was unconditionally cleared in all four jurisdictions and closed in September 2019.
Pathology Asia/ Innovative Diagnostics and Quest Laboratories
Pathology Asia's purchase and merging of pathology companies Innovative Diagnostics and Quest Laboratories was unquestionably one of the major deals before Singapore's competition watchdog in 2019. After going to a Phase II review due to an overlap in the local market for in-vitro diagnostic tests, Pathology offered and then revised a commitment proposal to secure clearance for the deal. The commitments include a promise supply send-out tests to competing laboratories that might not have the scale to perform certain IVD tests on-site on fair, reasonable and non-discriminatory terms and conditions.
Schneider Electric/Larsen & Toubro
The Competition Commission of India in 2019, for the first time ever, issued a conditional clearance with only behavioural remedies on a deal after taking it to a Phase II review. The watchdog did so on Schneider Electric India's acquisition of Larsen & Toubro's electrical and automation business. Despite the companies' identifying 29 overlapping products in their merger notification and the commission highlighting several in its order to clear the deal, the authority did not require a divestiture. The behavioural conditions remain confidential, but it marked a big step in the Indian merger notification regime.
Uber/Careem
Uber's $3.1 billion acquisition of rival Careem is the largest technology merger in Middle East history outside Israel and the largest deal for a non-Israeli, Middle Eastern start-up company. Founded in 2012, Careem is the region's first "unicorn" and is a pioneer in mobility, delivery and payments in more than a dozen countries in the greater Middle East and North Africa. Given its size and complexity, the deal triggered filings and comprehensive reviews in many jurisdictions. At the close of 2019, COMESA and the authorities in Egypt, Jordan, Saudi Arabia and the United Arab Emirates cleared the deal. The merger is still pending in Pakistan, Qatar and Morocco, but the deal has closed in the other countries.
Cargotec/TTS Group
Cargotec's €87 million acquisition of the marine and offshore business of TTS Group was one of five conditional approvals granted by the SAMR in 2019. The deal cleared unconditionally in all other jurisdictions, including Germany and Korea. The SAMR imposed behavioural remedies to address coordination concerns, including a "hold separate" commitment regarding the companies' China businesses and commercial functions related to hatch covers roll-on/roll-off equipment and merchant cranes for two years. The SAMR also required a commitment from Cargotec not to raise the price of overlapping products above the average price range for five years; and a commitment to continue the supply of products to Chinese customers for five years.
GlaxoSmithKline/Pfizer
GlaxoSmithKline's purchase of Pfizer's consumer healthcare business was a global pharmaceutical deal that triggered scrutiny in New Zealand, Australia, South Africa and elsewhere in the world. Clearances in Asia and Oceania were relatively quick – both the Australian Competition and Consumer Commission and New Zealand's Commerce Commission cleared the deal without imposing any conditions, and clearance was secured in Korea without any information requests. Things were a bit trickier in South Africa, however, where the Competition Commission imposed commitments under its public interest standard due to concerns about employment loss. The enforcer mandated that the merging companies must continue to use South African pharmaceutical company Specpharm to manufacture products for a period of three years and cannot lay off more than 38 skilled employees.
Litigation of the year – Cartel defence: Creative, strategic and innovative litigation on behalf of a defendant in a private action for cartel damages
Processed Egg Products Antitrust Litigation
Rose Acre Farms is a major egg producer that was accused of conspiring with other large egg producers and two industry cooperatives to reduce the supply of eggs in order to raise prices. Plaintiffs were some of the largest grocery store chains in the U.S., including Kroger and Safeway, that opted out of the class action defeated at trial in 2018. After another six-week trial, in December 2019, the jury concluded that no such conspiracy existed. The plaintiffs in both trials each planned to seek roughly $1 billion in damages.
Maderazo v VHS San Antonio
A group of hospitals systems defeated class certification in a 12-year-old antitrust case that had been stayed for nearly a decade. Plaintiffs sought to represent a class of approximately 11,000 registered nurses, alleging that hospitals conspired to suppress wages for nurses in San Antonio, in violation of section 1 of the Sherman Act. Plaintiffs sought hundreds of millions of dollars in damages, and attempted to model their case off cases brought on behalf of nurses in other cities in which classes had been certified and millions of dollars recovered in settlements. However, testimony from plaintiffs' expert undermined the case, as he conceded that his model could not be used to show injury to class members – contradicting a core element of the class certification effort. Based on this testimony, the court excluded the testimony of this expert and denied the plaintiffs' motion for class certification. The Fifth Circuit Court of Appeals denied permission for the plaintiffs to immediately appeal the rejection of class certification, and the case was later dismissed by stipulation.
US Airways v Sabre
Sabre, a leading travel technology company, successfully appealed against an adverse $15 million jury verdict in antitrust litigation brought by US Airways alleging, among other claims, that certain of Sabre's contract provisions restrained airfare competition in violation of antitrust laws. Citing the US Supreme Court's 2018 decision in Ohio v American Express, the US Court of Appeals for the Second Circuit vacated the jury verdict and remanded for a new trial. The Second Circuit explained that "in light of the subsequent Supreme Court opinion in [AmEx]," the jury's original verdict, which was based on a one-sided market, "was erroneous because... the relevant market for such a platform must as a matter of law include both sides." The ruling not only voided a $15 million jury verdict, but continues to shape how antitrust law will be applied to two-sided markets following Amex"
Intuniv Antitrust Litigation
A federal judge denied class certification for indirect purchaser plaintiffs in this pay-for-delay matter. This was one of the first cases to apply the First Circuit's ruling in Asacol, in which the panel reversed a district court's certification of a class of end-payors. In Intuniv, plaintiffs alleged that Shire and Actavis entered into an anticompetitive patent settlement agreement that resulted in the delayed availability of a generic equivalent of a branded ADHD drug and caused inflated prices for consumers. The defence expert identified several categories of proposed class members who would not have suffered any apparent injury from the alleged generic delay. These included consumers who were loyal to the brand-name drug or who had a coupon to buy the branded version at a discount. The judge estimated that 25,000 brand loyalists and several thousand coupon users were not injured. Referencing the defence expert's report, she concluded, "Identifying uninjured consumers with any degree of confidence would require an assessment of individual-specific facts." She later refused to reconsider her denial, citing the thousands of class members who apparently suffered no injury.
BritNed v ABB
At the first instance trial, much of the claim brought against ABB by BritNed, the operator of the UK-Dutch submarine electricity interconnector, was rejected. The limited damages were awarded on the basis that there was an inefficiency in ABB's cable design, which ABB could not have justified in a fully competitive environment; and because ABB had made certain costs "cartel savings" during the infringement period which the court considered should be passed to BritNed. The cross-appeals heard by the Court of Appeal in 2019 were the first time a cartel damages claim had reached the appellate level in the UK. In a victory for ABB, the UK Court of Appeal allowed ABB's appeal in full and rejected BritNed's appeal in its entirety. The Court of Appeal agreed with ABB that the High Court's cartel savings finding and damages award was based on an error of law, because damages could not be awarded to a claimant on the basis of the cartelist making a cost saving where the claimant doesn't suffer any loss. BritNed was ordered to repay to ABB almost half the damages it was awarded at first instance, as well as to pay ABB's costs of the appeals.
Agri Stats
Agri Stats, an agricultural data benchmarking service, faces five different groups of antitrust class actions. Each of the matters involves an alleged conspiracy to reduce output and fix prices with respect to various products or services in the broiler chicken, pork, turkey, and beef industries. In one of the five cases related to alleged price-fixing in the pork industry, Agri Stats and the meat processor defendants moved to dismiss the case in its entirety. Chief Judge John Tunheim of the US District Court for the District of Minnesota dismissed the lawsuits brought by purchasers and consumers of pork, saying that the plaintiffs failed to show parallel conduct among the pork producers. Judge Tunheim also rejected the idea that information exchange facilitated by Agri Stats was sufficient by itself to satisfy plaintiffs' burden to plead a conspiracy. Agri States also obtained its dismissal from the beef case.
Dynamic Random Access Memory (DRAM) Direct Purchaser Antitrust Litigation
Judge Jeffrey White in the US District Court for the Northern District of California dismissed a sweeping antitrust conspiracy case against Samsung, Micron, and SK Hynix—the world's leading makers of Dynamic Random Access Memory (DRAM). The consumer class action, filed in April 2018, alleged that the companies agreed to restrict DRAM output in an attempt to raise prices on downstream purchasers of the memory products. The complaint alleged that executives from the DRAM manufacturers illegally communicated to one another about their output and capacity plans in public statements on earnings calls and in remarks at investor events. But Judge White held that the putative class of indirect purchasers did not adequately plead a conspiracy among the DRAM manufacturers or establish standing to sue under Article III of the Constitution or the antitrust laws. Judge White granted the putative class of indirect purchaser plaintiffs leave to amend their complaint to address its shortcomings, and the defendants have filed renewed motions to dismiss.
Litigation of the year – Non-cartel defence: Creative, strategic and innovative litigation on behalf of a defendant in a non-cartel private action
Apple v Qualcomm
Qualcomm secured a global settlement in its fight with Apple that resolves all litigation between the parties across three continents. At the centre of the fight, which included 180 lawsuits and other proceedings throughout the US, Asia and Europe, was Apple v Qualcomm, an action alleging Qualcomm used a monopoly in chips to force Apple to pay higher licensing fees. In April 2019, just after opening statements at trial in that action, the companies reached an agreement to dismiss all litigation worldwide. Observers declared Qualcomm the clear winner, as the settlement resulted in $4.7 billion in revenues for Qualcomm in the form of a payment from Apple and the release of certain associated claims, while also maintaining an important relationship between the companies through a six-year licence agreement and multi-year chipset supply agreement. Reflecting the far-reaching impact of the settlement, following the announcement Qualcomm's stock soared 40% to its highest point in nearly 20 years.
Trendsettah v Swisher
In August 2019, Judge James Selna of the US District Court for the Central District of California set aside a $44 million antitrust verdict against Swisher International on grounds of fraud on the court, newly discovered evidence and other misconduct by plaintiff Trendsettah. The cigarillo seller initiated the lawsuit in 2014, alleging that Swisher violated section 2 of the Sherman Act and breached its cigarillo supply agreement, among other things. After a jury found against Swisher on plaintiffs' antitrust and contract claims – resulting in a $44 million trebled damages award (and a $10 million-plus claim to attorney's fees and costs) – the district court initially granted Swisher a new antitrust trial, but later disposed of the claim by reconsidering the pre-trial denial of summary judgment. On appeal, in an unpublished opinion, the Ninth Circuit ordered the reinstatement of the jury's verdict and remanded the case to the district court. While Swisher's petition to the Supreme Court for writ of certiorari was pending, Swisher discovered that Trendsettah's chief executive had conspired to evade excise taxes for the purpose of illegally lowering plaintiffs' costs and artificially boosting their profits, undermining plaintiffs' theory of injury and damages presented to the jury and the Court. Relying on the newly discovered evidence, Swisher moved for relief under Rule 60 of the Federal Rules of Civil Procedure on grounds of fraud and other misconduct. The district court granted Swisher's motion, finding that Trendsettah's "conduct tainted the integrity of the trial and interfered with the judicial process." The court thus vacated the jury's verdict in its entirety and ordered a new trial, affirming the court's inherent authority to guard against "wrong[s] against the institutions set up to protect and safeguard the public." Trendsettah moved for reconsideration, which the district court denied, but the district court certified its order for interlocutory review.
Loestrin 24 FE Antitrust Litigation
Warner Chilcott and Watson (now owned by Allergan) were accused of Walker Process fraud, sham litigation, reverse payment patent litigation settlements, and product-hopping monopolisation in connection with the oral contraceptive Loestrin 24. In opposing certification of the indirect purchaser class, the drugmakers focused on the plaintiffs' failure to have a cognisable theory of causation. The proposed class included a massive number of consumers who were uninjured because they would not have taken a generic absent the alleged anticompetitive conduct, or because they paid less for the brand than they would have paid for the generic. The plaintiffs had no manageable way to identify and exclude these uninjured consumers at trial. The US District Court for the District of Rhode Island held a three-day live evidentiary hearing on class certification in February 2019. In September 2019, Judge William Smith eliminated the consumers from the class action, expressly following the First Circuit Asacol precedent. The defeat of the Loestrin consumer class action has the effect of eliminating as much as US$1 billion of damages (the maximum consumer damages sought).
Oscar Insurance v Blue Cross and Blue Shield of Florida
A new entrant in the Orlando health insurance marketplace, Oscar, alleged that Florida Blue—the state's Blue Cross Blue Shield affiliate—attempted to monopolise the sale of individual plans through an exclusivity agreement, which prevented their agents from selling individual insurance plans from other providers. After determining that Oscar failed to carry its burden of proving irreparable harm and a substantial likelihood of success on the merits, the judge denied Oscar's preliminary injunction. He later dismissed the case on the grounds that Florida Blue's exclusive contracts were covered under the McCarran-Ferguson Act. The Act relegates federal antitrust scrutiny to the states for the business of insurance. However, the Florida legislature created a Catch-22 by exempting from regulation any activity that is exempt from federal antitrust laws. The judge found that Florida Blue's exclusive agents constituted the business of insurance, and that Florida Blue's exclusive arrangements were therefore exempt from antitrust scrutiny. The judge concluded that Florida Blue's contract with its agents, requiring them to sell insurance only for Florida Blue, was lawful and that Florida Blue had the right to enforce those agreements.
Soul'd Out v Anschutz Entertainment Group
Anschutz Entertainment Group and the Coachella Music Festival were sued by Soul'd Out, which challenged the radius clause in Coachella's artist agreements as an invalid non-compete agreement that prevented three artists from performing at the Soul'd Out Music Festival in 2018. Soul'd Out challenged the radius clause under several theories, including that the radius clause violated section 1 of the Sherman Act, constituted an invalid non-compete agreement under California and Oregon law and violated California's unfair competition law. AEG moved to dismiss all of Soul'd Out's claims, arguing that Soul'd Out lacked antitrust standing and failed to properly plead a relevant antitrust market or market power. The district court agreed and dismissed Soul'd Out's antitrust claims with prejudice. AEG separately argued that as a third party to Coachella's artist agreements, Soul'd Out lacked standing to challenge the validity of the radius clause under state non-compete laws. The district court agreed and dismissed Soul'd Out's non-compete claims with prejudice. The district court dismissed Soul'd Out's remaining claims with leave to amend. Soul'd Out abandoned its antitrust claims but appealed against the district court's dismissal of its tortious interference claims.
PNE Energy Supply v Eversource Energy
Plaintiffs, representing different classes in each case, claimed Avangrid and Eversource Energy manipulated gas transportation on the Algonquin Gas Transmission Pipeline by reserving excess capacity on the pipeline, then cancelling their reservations rather than using or releasing the capacity for use by others. Plaintiffs alleged that this practice resulted in higher natural gas spot prices, which plaintiffs claimed caused higher wholesale electricity prices and ultimately higher retail electricity prices. Plaintiffs brought monopolisation and attempted monopolisation claims against both defendants under federal and various state antitrust and consumer protection laws and claimed damages before trebling in excess of $3.6 billion. In Breiding, Judge Casper granted Avangrid's motion to dismiss in full in September 2018, ruling that plaintiffs' claims were barred by the filed-rate doctrine, that they had failed to state a claim for monopolisation or attempted monopolisation, and that they lacked antitrust standing. The defendants won affirmation of that district court ruling in 2019. The plaintiffs in PNE Energy Supply based their claims on the same alleged conduct, but asserted different theories of liability on behalf of a different class of purchasers. In June 2019, Judge Casper dismissed the complaint in its entirety on the same grounds as Breiding's.
Litigation of the year – Cartel prosecution: Creative, strategic and innovative litigation on behalf of plaintiffs in a private action for cartel damages.
Pan-European Trucks Cartel Claims
The European Commission in 2016 fined multiple truck manufacturers, including Volvo/Renault, Daimler, Iveco and DAF, for participating in cartel to fix the prices of medium and heavy trucks sold across Europe from 1997 and 2011. The commission initiated its probe after truck manufacturer MAN blew the whistle on the scheme. The companies were also accused of introducing low-emission technology and passing on the cost of this technology to customers. Claims against these companies have reached €5 billion, covering 500,000 plus trucks and more than 10,000 affected companies by close of 2019 across Europe.
Disposable Contact Lens antitrust litigation
Contact lens purchasers have accused lens manufacturers, independent eye-care professionals and trade association American Optometric Association of allegedly colluding to impose minimum pricing policies on retailers. The plaintiffs alleged this conduct prevented big box stores such as Walmart, Meijer and Costco, as well as online sellers, from offering discounted contact lenses. In June 2016, a federal court denied the defendants' motion to dismiss. In December 2018, the court certified multiple classes, including a number of horizontal and vertical consumer classes asserting a damages claims under the Sherman Act, and in November 2019, the court denied the defendants' motions for summary judgment, noting, in part, that the plaintiffs had "submitted direct evidence of both horizontal and vertical pacts."
Vodafone damages from smart chips cartel
Vodafone successfully claimed damages before the High Court in London in 2014 against two smart chip suppliers after the European Commission in September 2014 found that Infineon, Philips, Renesas and Samsung coordinated market behaviour, infringing Article 101 TFEU. The claims were listed for trial in October 2019, but the claim against Infineon was withdrawn in October 2018 following a settlement. The claim against Renesas was stayed during 2019 under a confidential agreement. Infineon/Renesas brought Philips and Samsung into proceedings as contribution defendants. Standing out as one of the first competition claims by a UK corporate and indirect purchaser against cartelists up the supply chain, and a hybrid standalone and follow-on claim, there were significant evidential challenges to prove purchases and analyse cartel effects on the downstream SIM card. Another challenge was over a dozen operating companies made purchases, across numerous intermediate suppliers.
Daimler damages from roll-on roll-off shipping cartel
Daimler filed a damages action in August 2018 before the UK Commercial Court against a global roll-on/roll-off (RoRo) shipping cartel after the European Commission's investigation that alleged carriers CSAV, "K" Line, MOL, NYK and WWL-EUKOR were operating a cartel for RoRo shipping services. The claim pleads overcharge losses of $214 million after taking major settlements reached during the course of 2019 into account. In what has been described as "a major piece of competition litigation" by the court, there were multiple victories for Daimler throughout 2019. It came out on top in a contested hearing on disclosure of the Commission Settlement Decision and access to the Commission File documents, gaining access to these documents to formulate the case. Although the defendants filed a motion to dismiss the claim, following a two-day hearing, the court denied the defendants motion and referred the issue to the European Court of Justice. The court also decided against ordering a stay and allowed for disclosure.
Litigation of the year – Non-cartel prosecution: Creative, strategic and innovative litigation on behalf of plaintiffs in a non-cartel private action.
Merricks v Mastercard
A ruling by the Court of Appeal of England and Wales in Merricks v Mastercard breathed life back into the UK's nascent collective action regime. A final showdown will come before the Supreme Court in May 2020. Walter Merricks CBE is the proposed class representative of more than 46 million consumers seeking £14 billion in damages as a result of an anti-competitive payment scheme operated by Mastercard. This is the first mass consumer action, raising novel questions concerning damages and compensation, under the new collective action regime whose purpose was to enable a class of individuals to obtain redress for breaches of competition law on an "opt-out" basis. Despite the scale of losses suffered by consumers, the Competition Appeal Tribunal refused certification on the grounds that Merricks had failed to demonstrate how damages could be calculated to reflect each individual's loss. The Court of Appeal of England and Wales ordered the tribunal to reconsider; an order that Mastercard has now appealed to the Supreme court.
Global Music Rights v Radio Music License Committee
For a century, performances of music on terrestrial radio was dominated by three performing rights organisations (PROs) and an entity known as the Radio Music Licensing Committee. The committee represents 3,000 radio companies that account for 90% of all advertising revenue generated on terrestrial radio nationwide. In 2015, Irving Azoff founded Global Music Rights, the first new PRO in decades. The committee sued Global Music Rights in Pennsylvania, claiming the tiny upstart is an unlawful "monopolist" that amassed a catalog of "must have" works. Global Music Rights filed its own antitrust lawsuit against the committee in California, alleging that the massive "radio cartel" is the real monopolist. Global Music Rights defeated the the committee's motion to dismiss GMR's case in California and won a motion to dismiss the committee's Pennsylvania action for lack of personal jurisdiction. Both cases are now pending in the Central District of California. In this cutting-edge case, the Department of Justice and National Association of Broadcasters have weighed in on opposite sides as amicus.
Apple v Pepper
In a 5-4 judgment with the opinion written by a Trump appointee, Justice Brett Kavanaugh, the US Supreme Court held that iPhone owners qualify as direct purchasers of software sold through Apple's App Store and can sue the company for antitrust damages. Prior Supreme Court precedent prevents indirect purchasers from pursuing damages under the federal antitrust laws. But Justice Kavanaugh said adopting Apple's arguments would offer a "how-to guide for evasion of the antitrust laws" by retailers. The class of iPhone users claimed Apple monopolised the market for purchasing applications on its mobile devices and forced consumers to pay anticompetitive rates by charging a 30% fee on all sales through the App Store. Their arguments overcame an amicus brief from the federal antitrust agencies.
Behavioural matter of the year – Americas: Creative, strategic and innovative work carried out in a non-merger matter before an enforcer in the Americas
Commissioner of Competition v Vancouver Airport Authority
This case produced two significant judicial decisions that clarify cutting-edge areas of Canadian competition law and competition law litigation. In particular: The Competition Tribunal's trial decision redefined the boundaries of what conduct constitutes "abuse of dominance" in Canada, including the instances in which a defendant who does not compete in the relevant market will be found to have engaged in anti-competitive conduct. The decision will be central to any consideration of potential liability of platform owners whose denial of access or service to a downstream customer results in an allegedly anti-competitive effects. The Tribunal's trial decision articulated how Canadian competition law is to operate in the context of a company whose conduct is subject to other federal regulation. An earlier decision from the Federal Court of Appeal on an appeal of an interlocutory motion also redefined the law of privilege in Canadian competition law litigation, requiring that the Commissioner make full disclosure to defendants in all future proceedings.
CADE investigation of Google's search practices
In 2019, Brazil's CADE voted to close in Google's favour its multi-year investigation of the shopping features on Google's search results page. The probe examined key questions in modern antitrust law involving digital platforms: how do to measure inter-platform competition; distinguish lawful product design from abusive conduct; and devise a remedy without chilling innovation? The complainant pointed to the European Commission's 2017 decision that Google illegally favoured its own Shopping results and imposed a record €2.4 billion fine. But in a close vote, CADE concluded that Google Shopping was a lawful product design that benefited consumers. Significantly, CADE held that a product design should not be condemned absent evidence of anticompetitive effects and that it should not intervene in a company's conduct if it would be difficult to devise a viable remedy – important precedents for authorities considering future digital platform cases.
Raízen/Shell's acquittal of cartel allegation
In 2019, Brazil's CADE voted to close in Raízen/Shell's favour its multi-year investigation of an alleged cartel involving the largest fuel distributor and gas stations in Brazil. Raízen/Shell was the only distributor not convicted. The other large distributors were fined more than US$10 million or given the opportunity to sign an agreement, along with more than 90 other gas stations and individuals. The investigation addressed relevant issues of antitrust law, such as standard of proof and hub-and-spoke cartel, influence on uniform conduct and resale price maintenance. Preceding the tribunal's review, CADE's General-Superintendence issued an opinion recommending Raízen/Shell's conviction with the other distributors. However, in a close vote, CADE's Tribunal recognized that there was no evidence against Raízen/Shell of any involvement in the alleged cartel. The Tribunal also added that there was no evidence of the practice of influencing uniform conduct or resale practice maintenance.
US v Heritage Pharmaceuticals
In December 2016, Heritage's former chief executive and its former president pled guilty to price fixing involving Glyburide and Doxycycline Hyclate DR. In May 2019, Heritage entered a deferred prosecution agreement (DPA) with the DOJ involving a single antitrust count involving Glyburide and imposing a $225,000 fine. Notably, the DOJ did not prosecute Heritage for fixing prices on Doxycycline Hyclate DR, despite its former executives' earlier guilty pleas. Heritage's resolution marked the first time that the Antitrust Division entered a DPA with a company outside the financial services industry and is understood to be the first DPA that any DOJ component has entered that extends non-prosecution protection to a company's officers, directors, and employees. A concurrent settlement with the DOJ's Civil Division favourably resolved Heritage's exposure for the same conduct under the False Claims Act.
US DOJ probe of eSIM standard setting
The GSM Association resolved an 18-month high-stakes investigation by the DOJ, which focused on standard-setting procedures at the global trade association of over 800 participants in the mobile communications industry, and in particular the procedures used to set standards for eSIM. The investigation included GSMA and major US mobile operators. GSMA amended its standard-setting procedures, severely limiting the DOJ's ability to bring a conduct challenge. The DOJ did not file a complaint against GSMA nor force GSMA to sign a consent decree; instead, it took the creative approach of issuing a Business Review Letter. In the letter, the DOJ stated that it would not challenge GSMA's amended standard-setting procedures nor standards set according to those procedures. As a result, GSMA has no lingering compliance or reporting obligations to the DOJ, is not subject to potential contempt charges should its future conduct be found to violate the antitrust laws, and has not been the subject of plaintiff class actions. The DOJ ended up hailing GSMA's new standard-setting process as "good for competition".
Challenging COFECE's slots decision
This was the first-ever case on essential facilities, related to landing and take-off slots in Mexico City's International Airport. In June 2017, Mexico's competition authority concluded that slots in the airport were an essential facility and that the way they were being allocated resulted in inefficiencies and anticompetitive effects. A high concentration of slots among a few airlines limited both the entry of new airlines and the expansion by airlines holding fewer slots. According to COFECE, this also led to systemic distortions in the daily operations of airlines in detriment of consumers. As a result, among other aspects, COFECE's decision imposed upon the airport certain obligations, including (i) enforcing an 85/15 compliance rule upon airlines under penalty of losing previously assigned slots; and (ii) imposing certain restrictions (cap) to carriers holding 35% or more slots accumulation per hour. Delta Air Lines challenged COFECE's decision in federal court, which ultimately ruled in favour of Delta. Reversing COFECE's decision based on Delta's arguments through an application of the primary jurisdiction doctrine, the court concluded that slots regulation fell within the technical expertise of the Ministry of Communications and Transportation through the General Direction for Civil Aeronautics. COFECE's decision in the slots case was not only the first of its type, but it is also the first case in which federal courts rule on the scope of COFECE's powers to regulate essential facilities, particularly in regulated markets. The ruling provides a clear interpretation by the courts of COFECE's authority to regulate access to essential facilities, limiting those powers to the material scope of its competence.
FTC v Shire ViroPharma
In a precedent-setting victory, the US Court of Appeals for the Third Circuit affirmed the dismissal of antitrust claims in FTC v. Shire ViroPharma. A unanimous panel of the court affirmed the district court's dismissal of the Federal Trade Commission's complaint, setting a precedent that is expected to have a profound impact on the commission's enforcement agenda. In this closely watched case, the FTC alleged that Shire engaged in sham petitioning before the US Food and Drug Administration in order to delay generic drug competition. The US District Court for the District of Delaware previously granted Shire's motion to dismiss after finding that the FTC had not met the statutory requirements for bringing a federal lawsuit. The Third Circuit affirmed, concluding that the plain language of the FTC Act requires the FTC to allege that a violation of law is presently occurring, or "about to" occur, which the FTC failed to do. The statutory authority at issue is central to the FTC's enforcement agenda in both antitrust and consumer protection cases, and as a result, the case has been followed closely by the antitrust community and more broadly.
US DOJ probe of container shipping companies
Container shippers from around the globe were served with subpoenas in March 2017 at a global conference held in San Francisco. The DOJ's criminal investigation included novel issues concerning the metes and bounds of the antitrust immunity provided by the long-standing Shipping Act. In February 2019, the DOJ closed the investigation without taking any enforcement action against the companies.
CADE against Itaú
Levy & Salomão advised the acquirer Stone in obtaining an interim measure against the Itau Group for alleged anticompetitive practices in the payment acquiring and banking sectors. The investigation was launched in April 2019, and the decision to open a formal probe and grant the interim measure was issued in October 2019, later confirmed by CADE's Tribunal. CADE concluded that the tying between banking accounts and free early payment of credit card receivables hindered the ability of independent companies to compete in the acquiring and banking markets. As a result of CADE's decision, Itaú, the largest Latin American private bank, changed its policy to allow the free anticipation of receivables to customers of other banks as well. It was the only interim measure adopted by CADE's General Superintendence and confirmed by CADE's Tribunal in 2019. CADE has been very strict in granting any of such measures (there have been less than 10 since the New Competition Law came into force in 2012).
Behavioural matter of the year – Europe: Creative, strategic and innovative work carried out in a non-merger matter before an enforcer in Europe.
Annulling Euribor fine
HSBC successfully appealed before the EU General Court against a €33.6 million fine imposed by the European Commission for the bank's role in the Euribor cartel. The enforcer concluded in 2016 that seven banks colluded to rig the Euro Interbank Offered Rate – the rate at which banks lend to one another that sets the value of interest rate derivatives – and imposed a total of €2.2 billion in fines. HSBC argued on appeal that the commission's infringement decision did not sufficiently explain its penalty calculations, and the General Court agreed. It annulled HSBC's fine in full in September 2019, despite agreeing with the commission that the bank's conduct constituted a by-object infringement of competition law.
Complaint against Qualcomm licensing and chipset supply practices
Qualcomm was the target of the European Commission's first predatory pricing decision in 15 years when it received a €242 million fine for selling 3G baseband chipsets below cost to two strategically important customers. The commission said in July 2019 that Qualcomm sold three chipset models at predatory levels from 2009 to 2011, with the intent and effect of pushing rival chipmaker Icera out of the market. Icera complained to the enforcer in 2009; after a decade-long probe that included two statements of objection, a supplementary letter setting out additional facts, and a battle at the EU General Court over an information request (which Qualcomm lost), the enforcer concluded that Qualcomm abused its dominance and impeded innovation by selling key components for 3G technology to Huawei and ZTE below cost. Qualcomm has appealed against the commission's decision to the EU General Court.
ACM v NS
In July 2019, the Court of Rotterdam overturned the Authority for Consumer and Markets' largest ever abuse of dominance decision. The authority fined state-owned railway provider NS €41 million in 2017 for predatory pricing. The enforcer said NS tried to maintain its dominant position on the main national rail network by submitting a loss-making bid for a contract to operate the rail networks in Limburg from 2015 to 2025. However, NS appealed the findings and the court found that the authority made "fundamental" defects in its decision that could not be repaired. The authority failed to show that NS was dominant; that its conduct affected its position in the national market; and did not prove that NS deliberately submitted a loss-making bid. The authority declined to comment on whether it was appealing the case.
Cartel in automotive financing
Daimler received immunity in Italy's Competition Authority's highest ever cartel fine. The authority fined 12 banks and eight carmakers €678 million for operating a 14-year car financing cartel. The authority found that Daimler, Volkswagen, Toyota, Renault, General Motors, Ford and BMW exchanged sensitive information with their captive banks to fix the terms and conditions for financing and leasing new cars. The banks also used trade associations to exchange information about competitive inputs. Daimler filed a leniency application in 2014 and provided the authority with documents detailing the cartel's existence, so escaped fines, along with Mercedes Benz Financial Services Italia.
Takata leniency at the European Commission
Car parts maker Takata escaped a €195 million fine from the European Commission in March after it blew the whistle on two cartels. The commission fined TRW and Autoliv €368 million for coordinating their behaviour and sharing commercially sensitive information on the sale of steering wheels, airbags and seatbelts in two cartels that targeted BMW and Volkswagen. The enforcer found that the cartels had likely had a big impact on European customers, because 30% of the BMW and Volkswagen cars are sold in Europe. Takata applied for leniency in 2017, while TRW and Autoliv received large discounts on their fines for settling with the commission and admitting to the conduct.
Facebook appeal against the Bundeskartellamt
In August, Facebook successfully appealed against Germany's Federal Cartel Office's findings that the company abused its dominant position by forcing users to give up their data when linking their account with the company's other services, including Instagram and Whatsapp, and with third-party websites. Facebook argued that the authority had acted as a data protection regulator and its findings lacked an anticompetitive element. The Higher Regional Court agreed that the authority failed to explain how Facebook's alleged violations of the EU's General Data Protection Regulation affected competition. The court ruled that the enforcer had also not shown that Facebook was dominant in the online advertising sector, or that the company's market power enabled it to exploit users' data. The ruling suspended the authority's order for Facebook to stop combining user's data with gathered data from other platforms.
ABB Power Cables
ABB appealed against the European Commission power cables decision, arguing that the enforcer had committed errors of law in defining the products covered by the cartel and as regards the duration of ABB's involvement in the cartel. Although the EU General Court initially rejected those grounds in its judgment in July 2018, the European Court of Justice upheld in November 2019 the claim that the commission had made an error of law by providing an inaccurate definition of the relevant products involved in the cartel agreement. According to the Court of Justice, the Commission failed in meeting the requisite standard of proof to establish the collective refusal to supply power cable accessories covered accessories for underground power cables with voltages from 110 kV and below 220 kV, resulting in the commission decision being annulled on that particular point. This is the first judgment annulling a commission finding on the basis of an appeal by an immunity applicant.
Behavioural matter of the year – Asia-Pacific, Middle East and Africa: Creative, strategic and innovative work carried out in a non-merger matter before an enforcer in Asia-Pacific, the Middle East or Africa
JTEKT wins leniency at CCI
Japanese auto parts manufacturer JTEKT was a target of a cartel investigation launched by the Competition Commission of India. The company was able to successfully secure leniency under the leniency provisions in India, marking the first case decided by the CCI where it has granted a full reduction in penalty to a second leniency applicant. This complex investigation spanned over three years. Based on the continuous and expeditious assistance extended by JTEKT, coupled with its proactive approach and evidence submitted, the CCI granted the maximum available reduction in penalty of 50% to the company.
MyCC finds Coca-Cola did not engage in RPM
Malaysia's Competition Commission was issued a ministerial directive to investigate a notice that global beverage company Coca-Cola sent to supermarkets and hypermarkets in July 2018, before a sales and service tax would go into effect in September 2018. The notice recommended a resale price "at which various Coca-Cola beverages were to be sold to retailers", as well as suggested price for consumers. After probing whether the notice could prevent supermarkets and hypermarkets from independently setting resale prices, the commission found that no vertical agreement existed that would likely harm the market. There was no evidence that Coca-Cola provided incentives or promotional measures to encourage the retailers "to strictly adhere to the recommended resale or consumer price," the MyCC concluded.
JFTC's revocation of a cease-and-desist order against Qualcomm
Japan's Fair Trade Commission in March 2019 revoked a cease-and-desist order against US chipmaker Qualcomm, nearly a decade after it found that the company failed to comply with certain licensing obligations. The watchdog had directed that Qualcomm eliminate certain cross-licensing provisions from its agreements with Japanese manufacturers of cellular handsets and base stations. The Tokyo High Court granted a stay of the order in 2010 pending an appeal, at which point JFTC examiners conducted 37 hearings over the next eight years. The JFTC rarely if ever revokes cease-and-desist orders, the Qualcomm case was in many ways unique due to its length and complexity.
Investigation of Eastman Chemical
Eastman Chemical successfully cooperated with the Shanghai branch of China's State Administration for Market Regulation and secured a fine at the low end of the scale for abusing its dominance. The competition watchdog in April 2019 found that Eastman abused its dominance by imposing exclusivity on purchasers by providing discounts in addition to most-favoured-nation rates; and imposing "take-or-pay" obligations covering a significant portion of a customer's total requirement. The case was one of three completed investigations against multinationals in 2019 and was the first decision to address MFN clauses in China. The case required complex economic analysis on both sides to assess any anticompetitive effects from the conduct. Eastman ultimately received a fine representing 5% of its 2016 turnover.
Defence of SiS International
SiS International was the only defendant out of five to escape a finding of infringement in the Hong Kong Competition Tribunal's first-ever competition proceedings. The country's antitrust enforcer accused five companies of vertical bid rigging. After conducting its first ever dawn raids in 2017, the Hong Kong Competition Commission alleged that BT Hong Kong, Nutanix, SiS International, Innovix Distribution and Tech21 conspired to file dummy bids during a tender for the installation of a server system by the Hong Kong Young Women's Christian Association. SiS succeeded by relying on the rogue employee defence, which has historically been hard to prove throughout the world. The company also convinced the judge to hold that the criminal standard of proof should apply, with the commission having to prove its allegations beyond a reasonable doubt. The tribunal in May 2019 issued its favourable judgment for SiS and found that the other four companies violated the territory's Competition Ordinance. An appeal remains pending for them.
Defence of NSK before CCI
Japan's largest bearings manufacturer NSK and its Indian subsidiary Rane NSK Steering Systems as well as individuals and former individuals of NSK came before the Competition Commission of India and the Offices of the Director General in relation to the cartelisation in the supply of electric power steering systems to three automakers. This is the first case before the CCI where the companies were involved in a multi-jurisdiction global cartel, the impact of which also extended to India. Accordingly, the matter involved complex issues of law and procedure since this global cartel has also been investigated/ is currently being investigated in other countries by their respective antitrust regulators. The case required a fine balance between meeting the requirements of the investigation in India, as well as maintaining the confidentiality which has been granted in other judications, without diminishing the efficacy of a leniency applicant. NSK, its subsidiary and its individual employees obtained a 100% reduction in penalty. This case marks a significant milestone in the competition law jurisprudence in India as it is CCI's first judgment in relation to a multi-jurisdiction cartel involving only foreign companies who availed of leniency. The CCI for the first time provided confidentiality on the names of the individual leniency applicants.
Hanjin Transportation in US Procurement Probe
Hanjin Transportation, a Korean company, faced the US Department of Justice cartel investigation and pursuit of civil damages on behalf of the US government; then it had to contend with similar probes brought Korea's Fair Trade Commission and the Prosecutor's Office. The company underwent an internal investigation, negotiated a guilty plea agreement for the criminal case and a civil settlement as the US government was the sole customer. The KFTC and the Prosecutor's Office portion of the matter is ongoing. It initially started as an "outbound" international matter, but the investigations opened by the KFTC and the Prosecutor's Office to probe the same or substantially related conduct required carefully coordinating our defence strategy in each jurisdiction as there were certain subtle and not-so-subtle differences in both procedural rules and substantive treatments of certain issues.
Matter of the year: Merger control, cartel, unilateral conduct, litigation or any other competition matter worldwide. Creative, strategic and innovative work by teams of in-house and external lawyers and economists.
T-Mobile / Sprint / DISH divestiture
T-Mobile and Sprint obtained conditional clearance in the US for the proposed $26 billion (€23.7 billion) tie-up. The US Department of Justice last July agreed to clear the deal with remedies, ordering Sprint to divest its Boost Mobile, Virgin Mobile, Sprint prepaid and Sprint's 800 MHz spectrum assets to Dish Network. The DOJ said the divestiture will give Dish Network the "turnkey" it needs to replace the competition lost by Sprint. The settlement required the new T-Mobile to allow Dish access to its network for seven years while Dish develops its own 5G network. Dish will have the option to take on leases for at least 20,000 cell sites and 400 decommissioned retail locations for a five-year period. Several state attorneys general sued to block the deal, but lost after trial in New York federal court.
Bristol-Myers Squibb/Celgene
The $74 billion "Bristol-Myers Squibb/Celgene Corporation tie-up combined two of the largest branded drug companies in the world. The deal, which saw a 3-2 split vote by the US Federal Trade Commission, involved multiple merger control proceedings worldwide and resulted in the largest purchase price paid for any divestiture in history. In November 2019, the FTC conditionally approved the deal, accepting the parties' plan to divest Otezla, a psoriasis and psoriatic arthritis drug, to Amgen for $13.4 billion (€12.2 billion). The negotiation of the structural remedy required significant coordination with the FTC and collaboration among outside and in-house counsel to Celgene and Bristol-Myers Squibb. Regulators had concerns over several product overlaps, particularly the companies' overlapping psoriasis drug portfolios.
IBM/Red Hat
IBM acquired open source operating system Red on 9 July 2019 in a transaction valued at $34 billion. This high-profile deal was the largest in IBM's history and the biggest pure software deal in history. It raised complex horizontal and vertical issues involving nascent technologies and led to multiple complaints across a wide range of jurisdictions by a third party, which had a non-merger specific business issue with Red Hat. The merger review coincided with the US federal government shutdown and a series of unforeseeable developments in the Brazilian authority's leadership team that considerably complicated the CADE investigation. However, the counsel on the deal obtained unconditional approvals in all reviewing jurisdictions.
Roche/Spark
In February of 2019, Roche announced it was acquiring gene therapy company Spark Therapeutics for $4.3 billion. The matter was closely followed in the antitrust and merger community as an example of the government's review of an acquisition of a smaller, emerging rival by an established competitor. Ultimately, the FTC closed its investigation, noting that the evidence did not indicate that "Roche would have the incentive to delay or terminate" Spark's developmental haemophilia therapy. The transaction, which included a 10-month regulatory review, closed in December 2019.
Facebook appeal against Bundeskartellamt
Facebook secured a historic win in the abuse of dominance probe by the German Federal Cartel Office (FCO), relating to the interplay between privacy rules and antitrust law. The FCO found that Facebook abused its dominance by forcing users to give up their data when they linked their account with the company's other services – such as Instagram and WhatsApp – and with third-party websites. The authority ordered Facebook to stop combining users' data collected from its main website with data gathered without user consent from these other websites and applications. The social media company appealed against the FCO ruling. The emergency appeal suspended the FCO's order that Facebook change its policies within 12 months. The Higher Regional Court of Düsseldorf held in its decision in August 2019 that it agreed with Facebook that the harms articulated in the enforcer's infringement decision are purely data protection issues that lack any competitive element.
Enforcement Awards
Government agency of the year: A competition enforcer anywhere in the world whose work in 2019 was particularly effective, strategic or innovative
INDECOPI (Peru)
Peru's National Institute for the Defence of Competition and the Protection of Intellectual Property prepared itself and the market for the implementation of economy-wide merger control. It published guidelines on a diverse range of topics, including dawn raids, leniency, professional associations and compliance. In 2019, the agency closed a cartel investigation employing a negotiated cease and desist agreement, the first of its kind in the region, allowing for an accelerated conclusion of fining procedures. It has continued to actively promote corporate leniency and is carrying out a series of investigations into bid rigging practices in the constructions and education sectors. It promoted an amendment to its law that allowed it to launch its new whistleblowing programme – the only one of its kind in the Americas – allowing substantial award payments to individuals that report on a cartel and produce evidence allowing prosecution. INDECOPI has been recognised as the OECD's regional centre for competition in Latin America.
France's Competition Authority
In 2019, France's Competition Authority engaged in both creative and bread-and-butter enforcement, while also producing industry studies, setting up a specialised digital markets unit and steering through difficult political currents. Concluding a case begun in 2015, the agency fined Google €150 million for abusing its dominance in the online search advertising market by imposing non-transparent and discriminatory policies on advertisers. It released with Germany's Federal Cartel Office a joint report on digital algorithms. It held hearings in a case against Apple for allegedly anticompetitive sales and distribution practices. At the end of the year, it issued almost €500 million in fines to two cartels in the food sector. But the enforcer also was willing to apply a lighter touch to business when appropriate. The Competition Authority lifted most of the behavioural commitments it had imposed on Altice in 2014; conditionally approved a joint venture of the country's three biggest free-to-air television providers to create a video streaming service; updated its understanding of the television advertising market to include digital terrestrial channels; and called for relaxing certain regulations in the television sector to help broadcasters compete with online content streaming. The common thread of all these actions is a focus on ensuring that French companies and consumers can enjoy a competitive marketplace.
Brazil's Administrative Council for Economic Defence
In 2019, CADE confirmed its relevance in competition both in Brazil and globally. In March, CADE was welcomed as an associate member of the OECD Competition Committee and in June, it became part of the Brazilian National Law for Regulatory Agencies, increasing its budget and financial autonomy. As co-chair of the ICN Cartel Working Group, CADE hosted the 2019 ICN Cartel Workshop in Brazil, gathering more than 200 participants from 46 countries. The authority signed important cease and desist agreements with Petrobras, played an important role regulating the civil aviation market through its analysis about Avianca slots and luggage allowance, and released important guidance documents regarding combating cartels in government procurements, and cooperation with State Prosecution Services and regulatory agencies. CADE signed 27 technical cooperation agreements with State Prosecution Services to speed up cartel prevention and repression actions. It also brought together competition authorities of the BRICS member states to discuss competition enforcement in developing countries in a digital economy era.
Enforcement action of the year: The best decision or enforcement action from a competition authority or court in 2019.
Brazil subway infrastructure cartel
In 2019, the Administrative Council for Economic Defence (CADE) dismantled the subway infrastructure cartel, one of the biggest in Brazil. The international companies investigated for cartel formation regarding a strategic sector had ties with several government departments and the probe turned into an unprecedented sensible political matter. It was the first investigation of this magnitude started by a leniency agreement. The case was a watershed in the enforcement action of the agency. On July, CADE fined 11 companies - including Brazilian subsidiaries of Alstom, Bombardier Transportation, Mitsui & Co - and 42 individuals for participating in a subway construction cartel, totalling nearly US$128 million (R$ 535 million). The convictions reflect the institutional maturity of the agency and of its procedural due process. The investigation started in May 2013 after the signature of a leniency agreement by Siemens, CADE and the Brazilian Federal Prosecution Service. Aside from Siemens, no other defendant chose to settle out of court. However, in a dawn raid carried out, more than 30 terabytes of data and additional physical documents were seized at the headquarters of the companies investigated which included evidence massive enough to guarantee the conviction of the majority of the parties under investigation.
Interim measures against waste management monopoly
The local government of Latvia's capital intended to replace healthy and working competition in the waste management market with an exclusive public-private partnership for a 20-year-long time period. In 2019, shortly after involved parties concluded the concession agreement, the Competition Council of Latvia opened an abuse of dominance case under a suspicion of unjustified monopolisation of the waste management market in Riga and imposed interim measures by ordering immediate suspension of the exclusive concession agreement until the end of investigation. Historically in Riga four waste managers competed, providing choice for inhabitants. The case was initiated according to the Article 102 of the Treaty on the Functioning of the European Union with the aim to investigate whether actions concerning concession agreement concluded between Municipality, its company SIA Getliņi EKO and private partner AS Tīrīga can be regarded as abuse of dominance. The authority's decision to impose interim measures was motivated because of irreparable possible harm to competition in the market and necessity to maintain the competition structure until the final decision. Currently, the municipality carries out procurement for waste management that by prima facie will provide space to competition, prevent monopolisation, restriction of choice and price increase to inhabitants.
AdC on public procurement
Since 2016 Portugal's Competition Authority has been focusing on the fight against collusion within the context of public procurement. Among several other initiatives, the authority launched the "Fighting Bid-Rigging Campaign", aimed at raising awareness for the signs of collusion in public procurement and promoting complaints. This campaign reached 2200 participants in 2019. With the same purpose, the authority signed a Protocol for Cooperation with IMPIC, the sector regulator, in order to have direct and full access to the national e-procurement database, and has been closely cooperating with other public entities to obtain access to relevant information and data. Simultaneously, it is developing statistical and econometric methodologies to analyse data in public procurement. These enforcement efforts allowed the authority to reach two important outcomes during 2019: It issued a sanctioning decision for cartel behaviour in the railway maintenance sector; and it carried out dawn raids in the private surveillance sector.
Interim measures against Broadcom
The European Commission used its power to impose interim measures for the first time in 18 years in October 2019, ordering Broadcom to stop enforcing exclusivity and quasi-exclusivity requirements on purchasers of its chipsets. The EU's competition authority is investigating the chipset maker for potentially abusing its dominance through the use of vertical restraints, and imposed the interim measures on Broadcom for a maximum of three years to prevent "serious and irreparable harm" to the sector while the probe is ongoing. Thus far, the commission has determined that Broadcom – the world's largest designer, developer and provider of chips for fixed broadband and video devices – is dominant in three distinct markets, and included exclusivity and quasi-exclusivity purchasing obligations and conditional rebates in contracts with six manufacturers operating within these markets that enabled it to reinforce its dominance. Broadcom has appealed against the interim measures to the EU General Court.
Blocking Siemens/Alstom
After months of political lobbying in favour of the deal, the European Commission blocked the proposed merger between train manufacturers Siemens and Alstom. The deal would have combined both companies' transport equipment and services units, which are Europe's two largest suppliers of rolling stock and signalling systems. Siemens and Alstom offered remedies, but not "a stand-alone and future-proof business that a buyer could have used to effectively and independently compete against the merged company," the enforcer said. The companies and some politicians had argued that the merger was necessary to create a "European champion" that could compete with rival Chinese train manufacturer CRRC.
Individual Awards
Academic or Advocacy Excellence Award: An academic competition specialist or advocacy organisation that made an outstanding contribution to competition policy in 2019.
Jonathan Baker
Jonathan Baker has served as chief economist at the US Federal Trade Commission, Federal Communications Commission and Department of Justice's antitrust division, as well as bringing experience from having been senior economist at the President's Council of Economic Advisers. Now a professor at American University, in 2019 he published The Antitrust Paradigm: Restoring a Competitive Economy, which walks a difficult and perhaps unpopular line of both criticising lax enforcement while also seeing the need to use modern economics to guide competition law and policy. The book identifies the errors in economic arguments for staying the course, and advocates for a middle path between laissez-faire and forced de-concentration: the revival of pro-competitive economic regulation, of which antitrust has long been the backbone.
Sandra Marco Colino
In 2019, Sandra Marco Colino published the new edition of her textbook Competition Law of the EU and UK (Oxford University Press). Of the four papers released in 2019, two received nominations for the Antitrust Writing Awards 2019, and 'The Antitrust F Word: Fairness Considerations in Competition Law' was listed among the competition law academics' favourite antitrust articles in Revue Concurrentialiste. She was promoted to associate professor at Chinese University of Hong Kong, and chosen as director of the Competition Law Summer Schools for Asian officials at the College of Europe in Bruges."
The Global Antitrust Institute at George Mason University
The Global Antitrust Institute aims to promote understanding and convergence in antitrust principles and their implementation throughout the world. With regard to advocacy in these respects, the GAI submitted five comments to antitrust agencies around the world in 2019. Its comments to the Australian Competition and Consumer Commission were cited in the ACCC's final report on digital markets. Areas covered by the GAI comments covered, inter alia, the application of competition principles to digital platforms, consumer protection, and telecommunications. In 2019, GAI announced the Distinguished Guest Scholar Program to foment enhanced relations among leading antitrust authorities around the world. Participants included leading authorities from Utrecht, Copenhagen, London and Hong Kong. GAI sponsored competition programmes during the year, including the annual moot court competition and the 22nd George Mason antitrust symposium, and a conversation with US Supreme Court Justice Neil Gorsuch.
Economist of the year: A competition economist whose superior technical skill, practical judgement and excellence in client service in 2019 demonstrate that he or she is among the very best in the field.
Nuno Alvim
Nuno Alvim at RBB Economics has shown the capacity to analyse massive amounts of data and to produce practical conclusions that allow the language of competition economics to be understood easily. His detailed reports are highly praised for being extremely complete and focused on the aspects under discussion. He has authored several Portuguese publications on economic topics, is active in preparing economic reports to support companies in competition infringement and merger control proceedings in multiple countries – in particular before the European Commission, the UK CMA and Portugal's Competition Authority.
Nicholas Hill
After working as an economist at the US Federal Trade Commission and the Department of Justice's antitrust division – where he rose to assistant chief of the competition policy section – Nicholas Hill in 2017 became a principal in the competition practice at Bates White. Since then, he has quickly become one of the prominent and successful testifying economists in court matters involving the US antitrust agencies. In 2019, the FTC was able to wring concessions from the Tronox/Cristal merger after winning a preliminary injunction against the deal, for which the judge said Hill's conclusions were "more consistent with the business realities". Judge Richard Leon allowed the DOJ to complete its settlement of a challenge to CVS Health's acquisition of Aetna following an unprecedented Tunney Act hearing that included Hill's expert opinion in favour of the remedy. And when Evonik and PeroxyChem snapped the FTC's merger trial winning streak, Judge Timothy Kelly said the merging companies' economic expert, Hill, persuasively testified that the strategic decision to sell more of certain products than others does not quality as supply-side substitution.
Liberty Macebo Mncube
Liberty Macebo Mncube is a managing director at FTI Consulting and a professor of economics at the University of Witwatersrand. Professor Mncube, a former chief economist of the Competition Commission of South Africa, saw in 2019 his expert economic testimony prevailing in three decisions of the Competition Tribunal and one judgment of the Competition Appeal Court. The first matter concerned the first prohibition of a hospital merger by the Tribunal; in the second case, Mncube's evidence led to the prohibition of the merger between Greif and Rheem; in the third case, his evidence prevailed in the abuse of dominance case against Uniplate's exclusive contracts; and in the fourth case, his evidence was pivotal to the CAC's judgement finding Computicket guilty of an abuse of dominant position in the ticketing industry. The year ended with Mncube being appointed as a member of the Presidential Economic Advisory Council.
Nicole Robins
As a partner in Oxera's Brussels office, Nicole Robins has led many state aid cases, demonstrating innovative uses of economic and financial analysis in areas such as tax rulings. She has developed the role of economic analysis in state aid cases, and has been one of the few economists to give expert evidence on state aid matters in the General Court. This is especially evident through her work advising Ryanair on more than 30 state aid investigations. In a precedent-setting case, she provided expert advice to Ryanair following Lufthansa's appeal of a European Commission's 'no aid' decision in front of the General Court. She also advised on the subsequent Commission investigation. In a high-profile state aid case arising from the UK government's proposed rescue of British Steel, following its financial distress, she advised a major party on the state aid compliance of its proposed acquisition of British Steel's assets. In a highly complex and long running case for a major broadband operator, she advised on state aid compliance for funding from a EU Member State seeking to encourage the roll-out of new fibre networks.
Evren Sesli
At the Dentons-affiliated firm Balcıoğlu Selçuk Akman Keki (BASEAK), Evren Sesli works as a counsel and co-leads the competition team. She was previously engaged in different divisions of Turkey's Competition Authority both as a case handler and as an economist, and also presented Turkey's contributions at the OECD, International Competition Network and Association of Competition Economists. She also took a role in the teams for the preparation of some secondary competition legislation. She also publishes on various platforms as well as academic journals and is a referee of "Rekabet Dergisi" (Competition Journal). Last year, she contributed with her economic reasoning and quantitative analysis skills to various competition law matters, including on behalf of a leading flour producer, leading poultry producer and leading cement producer in investigations of concerted practices; and a probe of whether Varinak abused its dominant position in the maintenance and repair market for radiotherapy equipment and system of a certain brand.
Corporate counsel of the year: An in-house competition lawyer whose superior technical skill and practical judgement on behalf of his or her company in 2019 demonstrate that he or she is among the very best in the field.
Bruno Camago
A corporate counsel for the Brazilian subsidiary of medical technology company Getinge, Bruno Camago led the company in settlement agreements with CADE which were approved on 27 November 2019. Camago also developed Getinge's worldwide antitrust compliance program as well as internal policies for merger control procedures and design of commercial business models. Colleagues praise Camago as a straightforward counsel who thinks ahead to solve his company's potential problems.
Koren Wong-Ervin
Qualcomm's director of antitrust policy and litigation, Koren Wong-Ervin is a recognised expert on intellectual property and international antitrust. Major matters she has worked on at Qualcomm include Apple v Qualcomm; Stromberg et al v Qualcomm, an antitrust consumer class action following from the Federal Trade Commission's monopolisation case against the company; Qualcomm's intervention in Unwired Planet's request that the UK Supreme Court uphold a 2017 High Court ruling that Huawei must accept a global licence for use of Unwired Planet's patents; and Broadcom's attempt at a hostile takeover of Qualcomm. Wong-Ervin routinely represents Qualcomm at international competition events, including the 2019 OECD competition roundtable.
Nick Woodrow
Global head of competition for Vodafone, Nick Woodrow has advised on many high-profile deals including the company's €18.4 billion purchase of Liberty Global's telecoms businesses in Germany, the Czech Republic, Hungary and Romania. Woodrow and his legal team convinced the European commission not to transfer review of the deal to German, where there was significant opposition to it because it merged the country's two largest cable networks. The commission took the deal to a phase 2 investigation, and Woodrow worked with commercial teams at Vodafone to design access and behavioural remedies. The commission cleared the deal in July 2019.
Lynn McCreary
Lynn McCreary is chief legal officer of financial technology company Fiserv. She directed the strategy that enabled Fiserv to complete its $22 billion purchase of First Data Corporation on schedule in July 2019. McCreary coordinated the work of the business and legal teams on the deal, to make sure that the lawyers could respond to regulators' questions while normally business operations continued. The DOJ issued a second request for information on the deal in April 2019 but McCreary and the company's legal team convinced US regulators to conclude the investigation without requiring compliance with that second request, granting an early termination to the review period for the deal and clearing it unconditionally.
Maria Cecilia Andrade
Maria Cecilia Andrade is an experienced antitrust lawyer who is coordinating Brazilian conglomerate Odebrecht's negotiations with CADE for leniency, settlements and defences relating to the Car Wash corruption probe. Andrade has been involved in compliance restructuring for the company, working with its chief compliance officer to develop a new antitrust program for Odebrecht. That program helped the company secure a discount on penalties imposed on it.
Miguel Pérez
Guerra
Google senior competition counsel Miguel Pérez Guerra is experienced in European law and competition law, and colleagues praise his knowledge of abuse of dominance in particular. Peers say he is also highly experienced in the business in which Google operates and is up-to-date on market trends. They also praise his professionalism, efficiency and creativity.
Ana Rita Andrade
Ana Rita Andrade is head of local legal services at Nestlé in Lisbon, Portugal and an antitrust lead for the company. Peers praise her strong understanding of the fast-moving consumer goods sector and her willingness to test the competition solutions she devises with the business teams that implement those solutions. They also praise her communication with outside counsel and her language skills which allow her to work in several different jurisdictions.
Ken Newman
Associate general counsel for the Walt Disney Company Ken Newman has been head of global antitrust for the company since 2003, and had a particularly strong 2019. He led worldwide clearance of Disney's $71.3 billion purchase of 21st Century Fox, which closed in March 2019 and required clearances in more than 20 jurisdictions globally. The deal included Fox's film and television studios and its cable and international TV businesses. At the same time, Newman led antitrust reviews of other major Disney deals in 2019 including its $1.6 billion purchase of a share in streaming technology company BAMTech that made Disney the majority owner of the company and its deal to take full control of online TV streamer Hulu.
Catherine Higgs
Catherine Higgs is head of competition law for GlaxoSmithKline and has coordinated notification of important and complex joint venture deals including with Merck and Pfizer. In August 2019, GlaxoSmithKline completed the combination of its healthcare business with Pfizer's in a joint venture. Peers praise Higgs's knowledge of the different antitrust issues and procedures in various jurisdictions and her collaboration with outside counsel.
Cerry Darbon
Senior regulatory counsel for telecoms company Liberty Global, Cerry Darbon has played an important role in many of the sector's most important recent merger control investigations. She worked on the creation of VodafoneZiggo in the Netherlands, the sale of Liberty's fixed assets to Vodafone in multiple countries including Germany, the sale of UPC Austria to T-Mobile Austria and the sale of UPC to Sunrise in Switzerland. These transactions sometimes required innovative remedies for clearance, including access to internet and the replication of competition from cable access. Darbon also has done extensive work on court challenges to merger control clearances which are generally rare. She oversaw defence against a European court challenge of the Vodafone/Ziggo clearance as well as a challenge to Liberty/Ziggo that resulted in re-notification and then a re-appeal of the new clearance. Peers praise her as a sharp lawyer who mixes sharp application of the law with a commercial approach.
Litigator of the year: A competition litigator whose superior technical skill, practical judgement and excellence in serving clients in court in 2019 demonstrate that he or she is among the very best in the field.
Anthony Maton
Anthony Maton launched Hausfeld's European hub in London in 2009, and it celebrated its 10th anniversary in 2019. He recognised the positive impact funding and flexible fee arrangements would have on the ability of corporates to pursue competition claims. Even as managing partner of the office, he remains hands-on and contributes to the litigation strategy. During 2019, due to his unwavering support, Hausfeld brought the first stand-alone collective action to the Competition Appeal Tribunal on trains with Charles Lyndon, where Maton was instrumental in bringing competition expertise to the claim; and filed an application for opt-out collective proceedings 'FX Claim UK', and helped negotiate funding and insurance.
Hollis Salzman
Robins Kaplan partner Hollis Salzman has recovered more than $2 billion in settlements for victims throughout her 25-plus-year career. 2019 highlights include having secured more than $1.2 billion in settlements for victims of the auto parts cartel, one of the largest amounts that end payors have ever recovered in a US antitrust lawsuit. She sued owners of more than 500 local stations of scheming to artificially inflate the price of advertisements and was appointed to the two-firm plaintiff steering committee. She settled a class action for nearly $7.2 million against a cancer treatment centre for its alleged monopolisation of the market for oncology services in southwest Florida. After winning a class certification battle, she secured a $10 million settlement from Bausch + Lomb in a case alleging price fixing in the contact lens market. And she and her team were appointed co-lead counsel in the first private antitrust action filed on behalf of global classes of indirect purchasers of hard disk drive suspension assemblies.
Carlos Mena Labarthe
Carlos Mena Labarthe is a partner in Creel García-Cuéllar Aiza y Enríquez's Mexico City office. Prior to joining the firm in July 2017, he worked for more than a decade at the competition authority, where he was the first head of the investigative authority among other senior roles. He is the lead partner in the Jump case, where he successfully obtained an injunction against Mexico City's restrictions upon shared mobility services, enabling Jump to continue providing services to customers. Also in 2019, he successfully challenged a dismissal by the Competition Commission in regards to a claim filed by a drilling company against discrimination on behalf of Petroleos Mexicanos, Mexico's state-owned oil company. He represented clients in 15 probes conducted by the competition authority and the telecommunications agency in 2019.
Boris Bronfentrinker
Boris Bronfentrinker is the founder and co-head of Quinn Emanuel Urquhart & Sullivan's competition department in London. He is leading the landmark consumer class action case, Merricks v Mastercard. Other current highlights include leading Daimler's defence in the trucks cartel litigation, including two collective and multiple individual actions, seeking billions of pounds in compensation; the first foreign exchange manipulation claim filed in Europe, on a stand-alone basis (prior to the European Commission's decision), representing the world's largest asset managers and pension funds against a number of leading banks for their manipulation of FX markets; and Daimler's claim against major international shipping lines in respect of the European Commission's decision on the roll-on, roll-off car carrier cartel.
Frances Murphy
The head of Morgan Lewis & Bockius's London competition team, Frances Murphy, secured a landmark judgment from the Court of Appeal for Sainsbury's in the interchange fees damages litigation, now on appeal. Additionally, she led the team defending the highest number of CMA investigations into the pharmaceutical sector ever initiated against a single company. Amongst others, Frances acts in defending Concordia/Advanz in relation to alleged unfair and excessive pricing of the thyroid drug Liothyronine. This was the first time also that a pending decision by the CMA of excessive pricing pending the applicable law being settled in parallel proceedings has been pushed back through judicial review.
J Mark Gidley
Mark Gidley, head of White & Case's global competition practice, represented Allergan in winning decertification of a US$400 million antitrust monopolisation class action involving its Asacol drug, ending the case. The Asacol ruling by the First Circuit has been cited extensively and is likely to mean fewer class action suits, not only for pharmaceutical companies, but in all industries. He also represented Warner Chilcott and Watson in defeating class certification in an antitrust class action in regarding the oral contraceptive Loestrin 24. The court's rejection of the consumer class resulted in elimination of claimed damages of approximately US$1 billion of damages.
Jolling de Pree
Jolling de Pree at De Brauw Blackstone Westbroek is lead partner for DAF Trucks in the follow-on damages litigation which is, by far, the largest of its kind in Europe. He and the De Brauw team coordinate the case for DAF in hundreds of proceedings over more than a dozen jurisdictions, raising novel issues of law before national and European courts. In 2019 he represented Slovakian health insurance company Union in litigation before the European Court of Justice against measures adopted by the Slovakian state. He also acts as lead counsel in various multi-jurisdictional investigations and follow-on proceedings against Philips and other international clients in Brazil, Chile, Germany, Mexico, the UK, Singapore, Korea, Switzerland and Turkey. Other clients appointed him as litigator for their defence against cartel damage claims in Dutch courts, such as British Airways (air cargo), Otis and United Technologies (elevators) and WDI/Nedri (prestressing steel). He manages large, international teams of lawyers in large projects, such as the trucks case.
Karen Hoffman Lent
In 2019, Karen Hoffman Lent – head of New York antitrust at Skadden Arps Slate Meagher & Flom – achieved courtroom victories for Actavis in securing the dismissal of claims filed by direct purchaser plaintiffs alleging a scheme to delay generic competition for the diabetes drug Actos; and for five New York City law schools in dismissal of a New York state court litigation arising out of claims that the schools interfered with a bar examination preparation course provider's ability to market its course to the schools' students, unanimously affirmed by the Second Circuit. In a favourable resolution for the National Collegiate Athletic Association, the Ninth Circuit affirmed the final approval of a $209 million settlement of the damages portion of a "grant-in-aid" antitrust class action, resolving the portion of the case where the plaintiffs claimed they suffered monetary damages as a result of former NCAA bylaws.
Joseph Ostoyich
Baker Botts partner Joseph Ostoyich in 2019 defended a client in a complex DOJ investigation into whether the client's participation in an industry-wide trade association standard-setting effort constituted a conspiracy to boycott emerging technologies. He and co-counsel convinced the DOJ to close its investigation with no enforcement action. He also convinced the DOJ to close a non-public investigation into an alleged 'no-poach' cartel on behalf of his Fortune 200 manufacturing company with no enforcement action. He took over a series of longstanding matters for Patterson Companies, the nation's second largest dental distributor, accusing the company of conspiring to fix prices and boycott 'buying groups.' He helped Patterson obtain dismissal of a class action brought by tens of thousands of California dental patients; settle, a New York competitor boycott case on eve of trial for a fraction of the $150 million-plus in claimed damages and attorneys' fees; settle a separate competitor's boycott case for a de minimis amount; and resolve an FTC lawsuit, after an eight-week administrative trial, with no monetary penalty or independent monitor.
Eric Mahr
Freshfields Bruckhaus Deringer partner Eric Mahr successfully defended Evonik at trial against the FTC's lawsuit to block its proposed acquisition of a competing hydrogen peroxide producer. He and his team defeated the FTC after a two-week trial, handing the FTC its first loss in five years and breaking the agency's seven-case winning streak in litigated merger challenges. As director of litigation at the DOJ's antitrust division from 2015 through 2017, Mahr oversaw the agency's antitrust litigation with a focus on civil litigation and trials. Since joining Freshfields, he has represented high-profile clients in litigation and government investigations, including Evonik, a global industrial manufacturer; Grieg Seafood, a Norwegian farmed-salmon producer; and a New England private liberal arts college, among many others.
Dealmaker of the year: A lawyer whose superior knowledge, practical judgement and negotiation skills in merger clearance matters in 2019 demonstrate that he or she is among the very best in the field.
Paula Riedel (Kirkland & Ellis)
Paula Riedel's practice in 2019 focused on major complex deals. She represented Bristol-Myers Squibb on its $74 billion acquisition of Celgene, creating one of the world's leading biopharmaceutical companies. The deal secured timely clearances in multiple jurisdictions, including US Federal Trade Commission approval subject to Celgene divesting its psoriasis medication, in a decision that split the commissioners along party lines. Riedel also represented GlaxoSmithKline in its acquisition for control of Pfizer's global consumer health business. The deal involved more than 20 merger control filings across the globe, and received conditional clearance from enforcers in the EU, Brazil and South Africa. In another large global deal, Riedel is advising Infineon Technologies on its $10 billion acquisition of Cypress Semiconductor Corporation. The deal was approved in the EU but is still waiting on clearance in China.
Nisha Kaur Uberoi (Trilegal)
Head of the competition practice at Trilegal, Nish Kaur Uberoi advised Schneider Electric and Temasek in its acquisition of Larsen & Toubro's electric and automation business. The deal involved the number one and two players in the low voltage switchgear market in India. Uberoi and her team negotiated a set of behavioural remedies; this was the first time the CCI approved without requiring divestments a deal taken to Phase II. She also represented Amazon in obtaining unconditional clearance from the CCI in its acquisition of Future Coupons. She also represented Hyundai and Kia in their acquisition of a stake in Indian ridesharing company Ola. The CCI approved the deal after the companies modified their offer.
Kerry O'Connell (Slaughter and May)
Over the past year Kerry O'Connell has been involved in several high-profile mergers before competition enforcers worldwide. She advised Vodafone on its €18 billion acquisition of Liberty Global's German and Central and Eastern European cable operations. The European Commission conditionally cleared the deal in July 2019. O'Connell represented Allergan on its $63 billion sale to Abbvie, which the commission cleared the deal subject to the divestment of a product in the pipeline. In a deal still pending before the European Commission, she is advising Elanco on its $6.7 billion acquisition of Bayer's global animal health business.
Mark Nelson (Cleary Gottlieb Steen & Hamilton)
In one of the biggest deals of the year, Mark Nelson was lead antitrust counsel to T-Mobile and its parent company Deutsche Telekom in T-Mobile's merger with Sprint. The deal combined the third and fourth largest mobile carriers in the US. Nelson successfully negotiated settlements with the US Department of Justice and Federal Communications Commission to resolve competition concerns by divesting Sprint's prepaid businesses, including Boost Mobile, Virgin Mobile, and Sprint-branded prepaid customers, plus Sprint's portfolio of nationwide 800 MHz spectrum licences, to Dish Network. Nelson was also lead antitrust counsel in defending a lawsuit filed by a coalition of 14 state attorneys general to block the deal. A New York federal judge sided with the mobile carriers and rejected the states' challenge. In other merger work, Nelson represented Thales in merger with Gemalto and Applied Materials in its $2.2 billion cash acquisition of Kokusai Electric from global investment firm KKR.
Steven C Sunshine (Skadden)
Steven Sunshine, global leader of Skadden Arps Slate Meagher & Flom's antitrust practice, guided several clients on major deals over the last year. In merger litigation, Sunshine is defending Sabre in the Department of Justice's challenge to the company's proposed $360 million acquisition of Farelogix. The trial ended in February this year, with the DOJ arguing the deal is an example of a "killer acquisition". Sunshine also was co-counsel to Sprint in its proposed merger with T-Mobile, which the DOJ approved with remedies in 2019. He also led Sprint's defence of the deal against a challenge from 14 state attorneys general. A New York federal judge ruled in favour of the deal.
Steve Weissman (Baker Botts)
Steve Weissman started 2019 as lead counsel for leading PET Resin producer Indorama Ventures in the Federal Trade Commission's second request review and February 2019 clearance of its proposed manufacturing joint venture with the two other leading PET resin producers. He led Novartis through an FTC second request regarding its $1 billion sale of units of generic division Sandoz to Aurobindo. Celgene retained him to lead the FTC clearance of its merger with Bristol-Myers-Squibb, which cleared in November 2019 after a second request with the largest purchase price ever paid for a divestiture package. He also guided pharmaceutical company Merck through multiple acquisitions of oncology product companies, all of which cleared the FTC without remedies. He achieved antitrust clearance for PetIQ in its acquisition of Perrigo Animal Health, combining the two largest US generic animal health suppliers.
Mariana Tavares de Araujo (Levy & Salomão)
Mariana Tavares de Araujo assisted IBM in its acquisition of Red Hat, securing unconditional clearance despite the opposition of Nutanix in Brazil. She also secured an interim measure against Itaú for alleged anticompetitive practices in the payment acquiring sector, which was the only interim measure granted by CADE's General Superintendence in 2019. She continues to serve as a strategic advisor for several clients and deals reviewed by CADE, including one of Brazil's largest credit bureaus, Serasa, and Brazil's steelmaker Usiminas.
Pablo Márquez (Márquez Barrera Castañeda Ramírez)
In 2019, Pablo Márquez handled several big deals including Disney/Fox and Essilor/Grand Vision. Colombia's Superintendence of Industry and Commerce unconditionally cleared the latter deal, but the European Commission launched an in-depth review this year. Márquez has managed mergers in different sectors of the Colombian economy and is praised by peers for his strategic and technical expertise.
Amanda Reeves (Latham & Watkins)
In 2019, Amanda Reeves obtained clearance for Apollo Global Management's buyout of US digital imaging company Shutterfly and its merger with web-based photo-sharing and printing service Snapfish. Reeves also represents Novelis in its $2.6 billion acquisition of Aleris, a rival global supplier of rolled aluminium products. The deal triggered reviews in the US and the EU, and has been notified in China, Turkey, Korea and Serbia. The Department of Justice took the unprecedented step of agreeing to arbitrate the issue of market definition. Reeves is co-lead on the team responding to the European Commission's investigation into the deal. The EU enforcer cleared the deal subject to the merged company divesting Aleris's aluminium automotive body sheet metal business in Europe.
Lawyer of the year – Under 40: A competition lawyer under the age of 40 whose superior technical skill, practical judgement and excellence in client service in 2019 demonstrate that he or she is among the very best in the field.
Ademir Antonio Pereira Jr (Advocacia Jose Del Chiaro)
Ademir Antonio Pereira Jr has advised Trafigura Group in several matters since 2015, and advised the company in a merger review in 2019. He has also represented Porto Sudeste, a port terminal held by Trafigura and Mubadala, in submitting an intervention against Vale's acquisition of Ferrous. Porto Sudeste raised concerns that, with the acquisition of Ferrous, Vale would be able to exclude Porto Sudeste and monopolise the port terminals market in the area by channeling Ferrous' mines products through their own captive infrastructure. While Vale and Ferrous had submitted the deal under the fast-track procedure, due to Porto Sudeste's intervention CADE declared the merger to fall under the complex proceeding and conducted a lengthy review.
Sally Evans (Kirkland & Ellis)
Sally Evans's work in 2019 includes negotiating a complex carve-out remedy with the UK's Competition and Markets Authority for Liqui-Box and Olympus Partners' acquisition of DS Smith. She also obtained approval for the buyout of Travelport Worldwide to take it private for $4.4 billion. Travelport praised Evans' determination to get the deal finalised. Evans also secured clearance for Sunweb and private equity sponsor in the acquisition of direct competitor Corendon Airlines. The deal still requires clearance in the Netherlands and Belgium.
Anna Morfey (Hausfeld)
Anna Morfey drives Hausfeld's initiatives on abuse of dominance, technology and collective actions, as well as traditional follow-on damages litigation. In the UK, she was the firm's lead partner on the first stand-alone collective action filed at the UK's Competition Appeal Tribunal and the first based on abuse of dominance allegations. She is co-lead partner on the 'Trucks' UK litigation, leading on the preliminary issue heard in the CAT in December concerning the binding nature of recitals in European Commission decisions. In the EU, Morfey leads Hausfeld 's representation of Foundem as intervener in the General Court supporting the commission's Google Shopping decision.
Jan Höft, Düsseldorf (Latham & Watkins)
Jan Höft led a cross-border team that secured a historic victory for Facebook in Germany's Federal Cartel Office abuse of dominance probe relating to the interplay between privacy rules and antitrust law. The case was the first litigated case where a competition authority argued that specific data collection practices may amount to an exploitative abuse. Facebook appealed the decision and the Higher Regional Court of Düsseldorf suspended the FCO's decision to order Facebook to change its policies within 12 months. The FCO has appealed that decision to Germany's Supreme Court. Höft also advised Honey Science in its acquisition by PayPal, obtaining clearances in Germany and Austria, while the deal was granted early termination in the US.
Eduardo Frade (VMCA)
Eduardo Frade has been involved in some big mergers analysed by CADE over the past two years, since he joined VMCA as a partner. In 2019, he led the Vale/Ferrous merger, which was defined as a "complex" matter by CADE and was heavily opposed by interested third parties. Besides the antitrust challenges, during the merger review process, one of Vale's dams collapsed. Despite several tough battles, the deal was unanimously cleared by CADE in July 2019. He is now advising Brazilian energy company Raízen on potential federal government reforms to control prices in the fuel market and to increase consumer welfare after the 2018 trucks drivers' strike in Brazil. He was also retained by former state electricity incumbent Electrobras as a consultant.
Rani Habash (Dechert)
Rani Habash guided CVS Health through unprecedented Tunney Act hearings to seal its $70 billion merger with Aetna, overcoming loud opposition to secure a DOJ settlement and unconditional court approval. He was also hired to lead the defence of a global technology leader in a civil antitrust investigation, which DOJ closed in late 2019 without an enforcement action. In addition, two companies turned to Habash in 2019 to develop cutting-edge antitrust compliance measures to mitigate risk in future antitrust matters.
Kenneth Reinker (Cleary Gottlieb Steen & Hamilton)
Ken Reinker represented 21st Century Fox in Disney's $71.3 billion acquisition of certain assets. The deal was one of the largest media acquisitions ever, eventually closing in March 2019. In the US, Reinker obtained Department of Justice approval in just six months. He also advised Fox in the DOJ's investigation into information sharing in television advertising. The investigation resulted in no fines or admissions of wrongdoing, and the DOJ's press release specifically commended Fox for its cooperation. He is advising Citigroup in a class action alleging a conspiracy in government sponsored entity bonds based on chat room evidence. In deal work, he represents Post Cereals in its acquisition of TreeHouse Foods. The Federal Trade Commission sued to block the deal after granting an early termination of the tie-up, and the companies abandoned it.
William Lavery (Baker Botts)
Will Lavery has represented Patterson Companies in an Federal Trade Commission lawsuit alleging that Patterson and its competitors conspired to boycott dental "buying groups". He advised Sandoz in defence against an antitrust class action alleging the pharmaceutical company made an unlawful reverse payment patent settlement with AbbVie involving the drug Humira. Lavery has also advised drugmaker Cadila Healthcare and its US subsidiary, Zydus, in sham patent litigation claims against Takeda.
Jeremy Morrison (Jones Day)
Jeremy Morrison advised Wabtec on its acquisition of GE Transportation. The DOJ approved the deal unconditionally, with his leadership and management skills essential to Wabtec's defence. He also advised National Beef Packing Company on its acquisition of Iowa Premium. Despite the DOJ issuing a second request, the agency ultimately granted an early termination and the acquisition was approved unconditionally.
Deba Das (Freshfields Bruckhaus Deringer)
Deba Das led the Freshfields team on Eurotunnel's urgent and high-profile challenge to the UK government's Brexit plans to procure emergency freight capacity, using state aid and public procurement arguments. The case culminated in Eurotunnel securing a headline-grabbing settlement on the eve of trial. Also, in the last year he led Freshfields' team in the first High Court of England and Wales case regarding the Competition and Markets Authority's exercise of director disqualification powers. He successfully convinced the court to allow two previously disqualified directors to continue to act for their companies, in the face of CMA opposition. He continues to act for several clients in UK follow-on damages litigation, and represents JPMorgan in its appeal against the European Commission's Euribor infringement decision.
Lawyer of the year: A competition lawyer of any age whose superior skill, practical judgement and excellence in client service in 2019 demonstrate that he or she is among the very best in the field.
George S Cary (Cleary Gottlieb Steen & Hamilton)
George Cary was lead trial counsel to T-Mobile US and its parent company Deutsche Telekom in T-Mobile's $146 billion merger with Sprint, combing the third and fourth largest US wireless carriers. He was also lead trial counsel to T-Mobile in defending against an unprecedented lawsuit filed by 14 state attorneys general to block the merger. A New York federal judge refused to block the deal. Cary was lead US antitrust counsel for 21st Century Fox in obtaining US antitrust approval for The Walt Disney Company to acquire certain Fox assets, in one of the largest media deals of all time. The deal grabbed headlines as Disney and Comcast/NBCUniversal engaged in a bidding war to acquire 21st Century Fox's movie and television assets. Cary led the team in securing conditional DOJ approval only seven months after the deal was announced. The deal closed in May 2019.
Leonor Cordovil (Grinberg Cordovil)
Leonor Cordovil has represented Google for 14 years; in 2019 she was the lead lawyer in the Google Shopping case in Brazil. CADE diverged from the European Commission's decision, finding the conduct had no anticompetitive effects in Brazil. Shortly after Google Shopping, CADE confirmed a leniency agreement signed by Cordovil on behalf of Siemens, regarding the massive metro cartel. After 5 years, CADE confirmed all facts brought by her client and convicted most of the defendants with high fines. Disney/Fox was Cordovil's most valuable merger filing last year. After months of tough negotiations, she and her team received authorisation for the deals. She also represented clients in negotiations and compliance programmes and is presently responsible for currently confidential leniency negotiation for another big company in Brazil.
Mike Cowie (Dechert)
Mike Cowie acted for CVS Health in its defence against a challenge initiated by opposition groups under the Tunney Act regarding its merger with health insurer Aetna. In 2019, the judge held a series of hearings raising questions about the DOJ's investigation, culminating – for the first time in the 40-year history of the Tunney Act – in a hearing with live witnesses. Cowie acted for CVS throughout the merger review process and court proceedings. The judge found the marketplace to be intensely competitive and approved the merger unconditionally.
Samir Gandhi (AZB & Partners)
Samir R Gandhi heads AZB & Partners' competition practice. He advises on all areas of competition law and policy and has previously served as a counsel to the Competition Commission of India (CCI). In 2019, under his stewardship, the team was involved in several precedent setting matters, most notably challenging the constitutional validity of certain key provisions of the Competition Act, 2002 before the Delhi High Court. The court held that the CCI's decision-making process that grants a casting vote to the chair of the CCI did not follow established judicial principles that ensured the sanctity of the judicial process. The High Court declared the challenged provision unconstitutional and set out guidelines for final hearings for all matters. Gandhi was also instrumental in securing the unconditional approval for GSK for integration of its consumer healthcare business with that of Pfizer into one entity under the sole control of GSK. India was the only major antitrust jurisdiction where this deal received Phase I unconditional approval.
Claire Jeffs (Slaughter and May)
Claire Jeffs acted on two high-profile cases in the EU over the past year. She represented Vodafone in its €18 billion acquisition of Liberty Global's German and Central and Eastern European cable operations, which was conditionally cleared after a Phase II review. Jeffs is also advising Google on its appeal to the EU General Court against the commission's decision to fine the technology company €1.49 billion in its AdSense investigation. In the UK, Jeffs represents Sabre in its acquisition of Farelogix. The UK's Competition and Markets Authority took the deal to a Phase II and, in a preliminary ruling, found that blocking the deal may be the only way to preserve competition.
Nisha Kaur Uberoi (Trilegal)
Nisha Kaur Uberoi is a partner and the national head of the competition law practice at Trilegal, leading one of the largest competition law teams in India. She has led the Trilegal team to a series of wins last year, including the Competition Commission of India's acceptance of purely behavioural remedies to conclude its Phase II investigation for Schneider Electric's and Temasek's acquisition of Larsen & Toubro's electric and automation business. She also obtaining the CCI's approval in Hyundai and Kia's acquisition of stake in Ola and Ola Electric Mobility. Uberoi also convinced the CCI to grant interim relief for the Port of Singapore Authority against Dubai Ports World and AP Moller Terminals. The authority has granted interim measures in only 10 cases over the decade. She also succeeded in obtaining the CCI's unconditional approval of Amazon's investment in Future Coupons.
Steven Reed (Morgan Lewis & Bockius)
Steve Reed, the leader of Morgan Lewis's global antitrust and competition practice, has a strong corporate sensibility based on his experience as a senior in- house lawyer at one of the world's largest biopharmaceutical companies, Teva. In 2019, he racked up four consecutive victories in US appellate courts. Each of these four victories in the appellate courts followed wins by Reed and his teams in the district court, and he has yet to lose a case in the federal courts of appeal. His wins include representing Shire ViroPharma in convincing the US Court of Appeals for the Third Circuit to reject the FTC's bid for an injunction limiting the petitioning abilities of ViroPharma, as the court found the FTC had not shown the drugmaker "is violating" or "is about to violate" federal law. The same court also affirmed the dismissal of a complaint brought by two former cable installation companies against Reed's client Comcast.
Barbara Rosenberg (Barbosa Müssnich Aragão)
Barbara Rosenberg heads the BMA antitrust and competition practice. In 2019, she led the merger filings on some of the most high-profile cases reviewed by Brazil's Administrative Council for Economic Defence. These included Essilor/GrandVision, GlaxoSmithKline/Pfizer, IBM/Red Hat, AbbVie/Allergan, Embraer/Boeing, Latam/Delta, Claro/Nextel (NII), Rede D'Or/Perinatal and Prosegur/Transvip. She was able to obtain approval for complex deals despite strong challenges by third parties, and several new clients reached out to her to handle their matters. Rosenberg has been involved in most national and international cartel cases opened in recent years, including representing Queiroz Galvão in about 10 Car Wash cases. In addition, she has been involved in unilateral conduct cases initiated by CADE.
Bonny Sweeney (Hausfeld)
Bonny Sweeney co-chairs Hausfeld's antitrust practice group. In 2019, she successfully concluded an antitrust price-fixing case involving parking heaters, winning approval of a settlement that returned 100% of estimated damages to class members. She also prevailed in a class certification motion for direct purchasers in the Packaged Seafood Products antitrust litigation, and won a Ninth Circuit victory in Corcoran/CVS – an unfair competition case in which consumers allege that CVS overcharged them for co-payments on generic prescription drugs. In Corcoran, the Ninth Circuit overturned a district court ruling granting summary judgment for the defendant, narrowing the class. Sweeney and her co-lead counsel are set to try the $124 million class action to a jury in April 2020. In addition to her work in competition law, she represented 11 torture victims who sued the former Sri Lankan defence minister Gotabaya Rajapaksa in 2019. Although the plaintiffs voluntarily dismissed the case following Rajapaksa's election as president in December 2019, to prevent him from asserting immunity, the case helped bring to light torture inflicted by members of Rajapaksa's security forces following Sri Lanka's civil war.
Daniel Wall (Latham & Watkins)
Dan Wall in 2019 took on precedent-setting matters. He acted for Novelis in its $2.6 billion acquisition of Aleris. He co-led the team that negotiated with the US Department of Justice for an unprecedented arbitration agreement, allowing Novelis to arbitrate the deal's legality after closing. It is the first time the antitrust division has used arbitration to resolve a merger matter. He is also defending Broadcom in the European Commission's investigation into whether the company restricted competition for certain set-top box and broadband modem products. In June, the EU enforcer issued a statement of objections seeking interim measures, the first time it is attempting to use the power in almost two decades. He is also advising the chipmaker in the US Federal Trade Commission probe in the US.
Firm Awards
Regional firm of the year – Americas: A firm based solely in the Americas that has had an outstandingly successful 2019 in terms of the quality and quantity of its competition work
Cravath Swaine & Moore
Cravath Swaine & Moore represented Qualcomm in multiple antitrust cases including its global fight with Apple, which the two companies settled on the eve of trial. The firm is also representing Qualcomm in the FTC's monopolisation case against the company and in consumer class action litigation following from that litigation. Cravath also represented travel technology company Sabre in its successful appeal of an adverse jury verdict in an antitrust case brought by US Airways against the company. The firm also won dismissal for Blue Cross and Blue Shield of Florida of an antitrust case brought by Oscar Insurance against the company. The DOJ's antitrust division had intervened on behalf of Oscar at the district level in the case, but Judge Paul Byron dismissed Oscar's claims. Cravath has also handled merger clearance for major deals including Occidental Petroleum's $57 billion purchase of Anadarko and Mylan's $50 billion combination with Upjohn.
Creel, García-Cuéllar, Aiza y Enríquez
Mexico-City based Creel Garcia-Cuéllar Aiza y Enríquez represented clients in more than 50 merger control cases in 2019, which is approximately 35% of all merger control cases resolved by Mexico's Federal Economic Competition Commission (COFECE). The firm also spends a significant amount of time on advising clients on compliance with Mexican competition law, including by preparing compliance manuals and guidelines and holding training sessions. The firm also has used mock dawn raids to very compliance policies and assess risk for companies. Creel also had a successful year of litigation in 2019, including challenging an essential facilities decision by COFECE regarding Mexico City's International Airport and representing the International Air Transport Association before the Federal Supreme Court on a constitutional controversy between COFECE and the executive.
Goodmans
Goodmans, based in Toronto, had a strong year in behavioural matters and in transactions. It successfully defended the Vancouver Airport Authority against the Canadian competition enforcer's claims of abuse of dominance. It won two favourable decisions for the VAA which advanced abuse of dominance law and privilege law in Canadian competition law. The firm also won Canadian approval on complicated deals including Onex Corporation's $3.7 billion purchase of WestJet, Newmont's $10 billion purchase of Goldcorp and Cineplex's $2.1 billion purchase of Cineworld.
Grinberg Cordovil Advogados
Brazilian firm Grinberg Cordovil Advogados won closure of behavioural matters for clients as well as approval of mergers. The firm won acquittal for Google in three cases in 2019, including in a Google Shopping decision contrary to the decision of the European Commission. Grinberg also continued to represent Siemens in a leniency case before CADE, which led to penalties being imposed on Alstom and Bombardier. Also before CADE, the firm represented AbbVie in a predatory pricing investigation and Visa in a discrimination investigation. CADE closed both of those investigations in 2019. It also worked on major mergers including Fox/Disney.
Levy & Salomão
Levy & Salomão was involved in about 20% of the deals that CADE's tribunal reviewed in 2019 including Disney/Fox, IBM/Red Hat and the attempted Alstom/Siemens deal. It secured quicker-than-normal reviews for deals that were not fast tracked by CADE including Cargill/Axereal and Saudi Aramco/Sabic, while also representing firms on a range of deals that were fast tracked such as Flint Hills/Saudi Aramco, Temasek/Gategroup and Bayer/Beiersdorf. It represented third party American Airlines in Latam/Delta and third-party Airbus in Boeing/Embraer. In investigations, the firm secured a rare interim measure for Italian bank Itaú, under which the bank changed a policy on receivables to preserve competition in banking markets. It also represented clients in settlement and leniency negotiations, advancing innovative methodologies for determining fines in those negotiations.
MoginRubin
MoginRubin takes an economics-based approach to cases that has given it the opportunity to represent plaintiffs in major antitrust class actions and other cases. It is interim lead counsel for a proposed class of independent ATM operators alleging price-fixing of interchange fees in National ATM Council v Visa Inc et al. That case could shake up the ATM and banking industries. In another payments-related case, it is plaintiff's counsel for Payment Logistics Limited in its lawsuit alleging anticompetitive acquisitions and conduct in the payment interface market. MoginRubin is also co-lead counsel for a class of direct paper purchasers in Kleen Products v International Paper.
Pinheiro Neto
Pinheiro Neto's competition group secured unconditional clearance from CADE for multiple complicated deals in 2019 including Natura/Avon, Red Bul/Ambev, Prosegur/Transfederal and Arconic/Companhia Brasileira de Alumínio. It also spent a significant time on Boeing's joint venture with Brazilian aviation company Embraer. The firm also worked on CADE investigations, securing dismissal for Sharp in the TFT-LCD cartel proceeding, which was a close decision at the CADE tribunal. The firm also advised international clients on designing compliance programs and on internal investigations. Pinheiro Neto also worked in 2019 to prepare for potential private damage claims that could reach Brazil in 2020 and assisted foreign companies in navigating Brazil's legal system to respond to damages claims abroad relating to global cartels that affected Brazil.
Robins Kaplan
Robins Kaplan won final approval of a $6.26 billion settlement against some of the world's biggest banks in 2016, in its antitrust class action representing seven million retailers alleging that Visa and Mastercard's organizational structures were anticompetitive. Robins Kaplan also resolved all but one of 40 actions it brought against purchasers of auto parts. It recovered $1.2 billion for its client purchasers. Also in 2019, Robins Kaplan obtained a $400 million settlement on claims Wells Fargo forced unnecessary auto insurance on borrowers and was appointed co-lead counsel in a private antitrust class action alleging price-fixing for hard disk drive suspension assemblies. The case follows from coordinated criminal investigations by global enforcers of makers of the electronic data storage devices.
Von Wobeser y Sierra
Von Wobeser y Sierra, based in Mexico City, had a strong 2019 advising defendants in complicated antitrust cases. In one major case, the firm acted for Scotiabank in an investigation of potential abuse of dominance relating to price discrimination in the market for credit information. The firm convinced COFECE that Scotiabank was not guilty, and the commission's board upheld that decision in 2019. The firm also represents major companies in deals including KKR, Anheuser-Busch InBev, Mitsui and Blackstone. Von Wobeser also has a presence elsewhere in Latin America.
Regional firm of the year – Europe: A firm based solely in Europe that has had an outstandingly successful 2019 in terms of the quality and quantity of its competition work
Van Bael & Bellis
Van Bael & Bellis has one of the largest and most experienced competition teams in Brussels with 14 partners, seven counsel and over 20 other lawyers. Its practice continues to grow and 2019 was another strong year for the team, as it was involved in major cases across all areas of competition law. The team is advising Boeing on its deal with Embraer and it has been retained to advise Italian shipbuilder Fincantieri on its proposed acquisition of control over rival Chantiers de l'Atlantique – two of the three largest cruise ship manufacturers in the world. Fincantieri/Chantiers de l'Atlantique deals. The European Commission has taken both deals to a Phase II review. The team is also involved in high-profile cartel cases, including air cargo, power cables and container shipping.
Gleiss Lutz
The team at Gleiss Lutz is widely regarded for its work in Brussels and Germany. It considers itself one of the real "experts" when it comes to classic cartel cases and is advising in more than 10 parallel investigations in the EU and Germany. The firm achieved a notable victory against the FCO in 2019, as the Düsseldorf Higher Regional Court ruled that Booking.com can include most favoured nation clauses in its contracts with hotel operators. The German enforcer had prohibited the reservations platform from enforcing the clauses that prevent hotel operators from offering lower prices on other sites. The team also advised a Miba and Zollern bearings joint venture on receiving a "Phase III" ministerial override to approve the deal on environmental grounds. Germany's Federal Cartel Office had said the joint venture would restrict competition.
De Pardieu Brocas Maffeï
Partners Philippe Guibert and Emmanuel Durand lead the competition practice of highly-respected French full-service law firm. In merger control, the team acted for food producer Dr Oetker in its acquisition of Alsa. The case involved the first decision with a fix-it-first solution, as France's competition authority in January 2019 accepted that licensing a trademark to rival Saint Lucie would remedy its competition concerns about the Dr Oetker/Alsa tie-up. In follow-on litigation, the team is advising MAN and Volkswagen in a damages action related to the Trucks cartel case. The firm recently secured the rejection of an interim measures application against RUBIS Oil Group for alleged abuse of dominance.
ELIG Gürkaynak
ELIG Gürkaynak Attorneys-at-Law houses Turkey's largest specialised competition practice. Lead partner Gönenç Gürkaynak filed the country's first merger notification in 1995, and has not slowed down since. In 2019, ELIG advised The Walt Disney Company on the local aspects of its acquisition of businesses from 21st Century Fox; Thales and Gemalto on their hardware security merger; and Whirlpool and Nidec as the latter acquired the former's compressor manufacturing business. Gürkaynak continues to advise Google on implementing remedies from the competition authority's Shopping decision; he also represents the company as the enforcer probes whether Google abused its dominance in the local search market. ELIG also assisted Mey İçki in obtaining block and individual exemptions from the Turkish authority related to the distribution of its retail alcohol products, and secured the acquittal of two postal resellers in a vertical restraints probe that resulted in €9 million worth of fines to other delivery companies.
Regional firm of the year – Asia-Pacific, Middle East or Africa: A firm based solely in the region that has had an outstandingly successful 2019 in terms of the quality and quantity of its competition work
Kim & Chang
Kim & Chang's competition team includes more than 100 experts who can contribute to matters as needed, and 2019 saw the addition of lawyers from rival firms and Korea's Fair Trade Commission. The team successfully represented clients on several prominent mergers, including IBM's acquisition of Red Hat. Kim & Chang has also been selected as the lead counsel in some of the most significant cartel investigations, including in the KFTC's investigation into a global foreign exchange cartel involving several global banks. Last year, the firm also received "no violation" decisions for several companies regarding the KFTC's investigations into alleged unfair trade practices. On the litigation front, Kim & Chang acted for a Korean steel company in appealing sanctions regarding an alleged sheet iron cartel.
Rajah & Tann
Rajah & Tann boasts one of the most vibrant competition practices in Singapore and serves as a true Asian regional firm with specialised dedicated competition lawyers in all of the countries in the Association of Southeast Asian Nations. In the Philippines, the firm acts on LafargeHolcim's divestment of its shares in Holcim Philippines to San Miguel, which remains under review. The team also advised on the acquisition and merging of Quest Laboratories and Innovative Diagnostics in Singapore; a Fortune 500 company's acquisition of a company in Thailand's technology sector; and the establishment of a joint venture among seven European banks in Vietnam. The team in Indonesia made more than a dozen merger notifications, as well as acting in about six competition cases before the country's Supreme Court. In Malaysia, Rajah & Tann successfully defended Coca-Cola against allegations of resale price maintenance.
Trilegal
Trilegal has one of India's largest competition practices working on the full spectrum of antitrust matters. In 2019, the team successfully represented the Port of Singapore Authority in relation to a cartel involving container terminals of Dubai Ports World and AP Moller Terminals; and successfully represented NSK in the first leniency application involving international cartel participants. Trilegal also obtained merger clearance for the $2.1 billion acquisition of Larsen & Toubro's electric and automation business by French automation company Schneider Electric and Temasek. Future Group tapped the firm for competition advice regarding investment by Amazon in Future Coupons; and the team represented Hyundai and Kia in an investment in Ola and Ola Electric Mobility, which was cleared with behavioural remedies in November 2019.
MinterEllison
MinterEllison has handled significant volume of large, complex domestic/international merger clearances, including many under public review by the Australian Competition and Consumer Commission (ACCC). MinterEllison's antitrust practice has advised on multiple merger deals including Adelaide Brighton /Barro, Arrow/Apotex, a stakeholder on TPG/Vodafone, QANTM IP/Xenith, Viva/Liberty, Elders/AIRR, Vail Resorts/ Mt Hotham & Falls Creek and Global Forest Partners LP/RMS. As an independent Australasian firm, Freshfields Bruckhaus Deringer sought MinterEllison's assistance in acting for Siemens on Australian aspects of its proposed tie-up with Alstom. Shearman & Sterling also asked the firm to handle Australian aspects of the Raytheon/UTC and CBS/Viacom global mergers.
Fangda Partners
In 2019, Fangda's antitrust team advised on mergers for major international and domestic companies, including Alibaba, Blackstone, Boeing, CITIC, CPPIB, Eastman, Ford, Mylan, Novelis, TPG and Warburg Pincus. The team was involved in filings and negotiations for two of the five remedies cases concluded in 2019 – Cargotech/TTS Group and Novelis/Aleris. Fangda continues to be involved in the China filings for high profile global deals including Boeing/Embraer, Pfizer/Mylan and Cypress/Infineon. On the investigations side, Fangda has been involved in multiple high profile investigations, including two of the three completed investigations against foreign multinational corporations that attracted the highest penalties last year. The firm is also currently representing various international companies in ongoing investigations in the automobile, entertainment and consumer products sectors.
T&D Associates
T&D Associates is a leading Chinese law firm, focusing on antitrust and anti-dumping practices. Established in May 2003 by founder and managing partner John Yong Ren, T&D's antitrust team is one of the largest antitrust groups in China. In 2019, T&D was involved in multiple high-profile competition matters, including advising KLA on its acquisition of Orbotech, which was conditionally approved. The firm also represented II-VI and Finisar in acquisition of Finisar by II-VI; Merck on its acquisition of Versum; General Electric on its divestment of Baker Hughes; and Nestlé on its sales of skin health business to EQT. The firm's antitrust practice also acted for Toyota in an investigation initiated by SAMR, obtaining the lowest percentage of a fine for Toyota (2%) that the agency has imposed on automakers so far.