All in the franchise family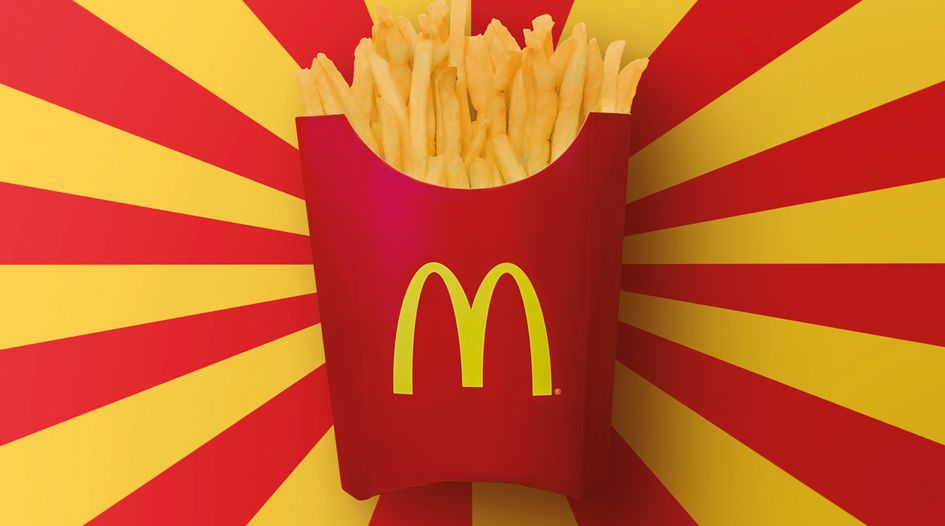 In the past three years, franchise no-poach agreements – which bar competition for employees between franchisees within the same brand – have gone from ubiquitous to endangered in the United States. Spencer Parts explores why the change happened so quickly, and where the law on these agreements stands today.
When restaurant executive Andy Puzder withdrew his nomination for US Secretary of Labor in February 2017, the more sensational allegations against him took top billing in explaining why: an old accusation of spousal abuse. Racy ads for his Carl's Jr burger chain. Puzder's hiring an undocumented immigrant as a housekeeper.
But another allegation against Puzder brought during the nomination battle drew attention to a lesser-known aspect of Carl's Jr's business. One current and one former Carl's Jr employee sued the restaurant chain over "no-poach" provisions in franchise contracts, about a week before Puzder's Senate confirmation hearing was scheduled to take place.
The provisions at issue – included in the contract that a prospective franchisee signed when agreeing to open a Carl's Jr franchise – barred franchisees from soliciting or hiring managers from other franchisees. Carl's Jr employees never consented to the restrictions, but if they applied for a job at another Carl's Jr, they would have been turned away because of the no-poach provision. However, the provision would not prevent them from obtaining a job at a competing chain such as Burger King or McDonald's.
The antitrust claim against Carl's Jr contrasted the competition restriction with Puzder's faith in free markets. Chip Seigel, chief executive of Carl's Jr parent company CKE, told the Los Angeles Times that the timing of the lawsuit indicated that it was an attempt to derail Puzder's nomination.
The nomination of Puzder to head the Department of Labor failed, largely over the employment of the immigrant housekeeper. Not enough Republican senators supported Puzder's nomination, and he dropped out a day before his scheduled confirmation hearing.
The debate over no-poach agreements, however, had just begun.
About a month later, McDonald's, one of the world's largest franchises, abruptly told franchisees that it would no longer enforce the no-poach provision in its franchise contracts. For decades, paragraph 14 of the agreement to become a licensee of the "McDonald's System" had prohibited "interference with employment relations of others" – employing or seeking to employ anyone who was working for another franchisee, or had done so in the past six months. The company did not respond to a request for comment on the reason for the change, which came too late to prevent litigation. In June 2017, the company was hit with an antitrust class action similar to the one that Carl's Jr faced. Former McDonald's employee Leinani Deslandes sued the company in Illinois federal court, claiming that the franchise no-poach agreements blocked her from taking a new job with better pay.
Orley Ashenfelter says that he and Alan Krueger read about the agreements in a press report. The two Princeton University economists researched how common these agreements are, using a business data service to parse franchisors' contracts. They found that the agreements were widespread in fast-food franchise contracts, but also in car repair, tax preparation and other sectors. They calculated that 58% of major franchisors barred their franchisees from hiring employees from other businesses within the franchised brand.
Ashenfelter and Krueger compiled their findings in a paper, "Theory and Evidence on Employer Collusion in the Franchise Sector", and distributed the draft in the summer of 2017. The paper described the extent of the restrictions, using the McDonald's no-poach provision as an example.
"Perhaps because such agreements have not faced a legal challenge in the past, franchise contracts provide a rare opportunity to observe and measure efforts to orchestrate behaviour by employers to restrict recruitment and hiring," the two economists wrote.
They theorised that franchise no-poach agreements significantly increase concentration in markets for low-wage labour. If franchisees in the state of Rhode Island abided by such no-poach agreements, the Herfindahl-Hirschman Index of market concentration would increase from 38.3 to 1678 for fast-food labour markets, Ashenfelter and Krueger estimated. Using the Department of Justice's guidelines for horizontal mergers as a guide, that meant franchise employment markets in Rhode Island would rate as "moderately concentrated" as a result of the no-poach agreements, while they would be considered "unconcentrated" without the agreements.
The two economists suggested that the prevalence of these agreements could help to explain why wage growth has been slow in the economic recovery since the 2008 recession, despite low unemployment.
"The occurrence of no-poaching agreements in franchise contracts suggests that, as Adam Smith (1776) predicted, many employers do try to combine to restrict competition," they wrote.
In The Wealth of Nations, Smith writes: "Masters are always and everywhere in a sort of tacit, but constant and uniform combination, not to raise the wages of labour above their actual rate." The US Supreme Court has held that tacit collusion is "not in itself unlawful". But explicit agreements not to compete in the market to buy labour, as Krueger and Ashenfelter noted, "are unlawful under the Sherman Antitrust Act and potentially a criminal offence".
In September 2017, the New York Times published an article on Krueger's and Ashenfelter's research, under the headline "Why aren't paychecks growing? A burger-joint clause offers a clue". And once again, franchise no-poach agreements caught the attention of the right person.
Ferguson's initiative
Robert Ferguson, a Democrat, was first sworn in as Washington State's attorney general in 2013 and re-elected in 2016. He has said that his solicitor general Noah Purcell read the Times article and flagged it to Ferguson, who was already interested in protecting low-wage workers. The state attorney general contacted Ashenfelter and Krueger to find out more about the no-poach agreements, and eventually took the position that the agreements violated federal and Washington State antitrust law.
In January 2018, Ferguson began threatening to sue many of the franchisors that Krueger and Ashenfelter identified in their paper. In July, the first group of companies agreed to remove the provisions from their franchising contracts. Eight chain restaurants, including both Carl's Jr and McDonald's, signed assurances with Ferguson's office that they would discontinue no-poach provisions nationwide.
"Companies must compete for workers just like they compete for customers," Ferguson said at the time. "They cannot manipulate the market to keep wages low."
Those first quick settlements would prove to be a sign of things to come, with other franchises rapidly signing agreements with Ferguson promising to remove the provisions from their franchise contracts. As of October 2019, 155 companies had done so.
Ashenfelter says he was surprised that the companies dropped the no-poach provisions so quickly after they were publicised.
"I'm shocked, actually," he says. "From the moment the New York Times published the fact that these contracts exist, these companies started dropping them."
Peter Klarfeld negotiated with Ferguson's office on behalf of some of the companies that agreed to remove the agreements. The Gray Plant Mooty partner and longtime franchise lawyer takes a different view of the legality of the no-poach provisions than the Washington State attorney general does. Klarfeld says that franchisors use no-poach clauses to "keep a cohesive system": to maintain uniformity in the franchise system and prevent franchisees from free-riding on each other's investments in their workers.
The connection between franchise no-poach agreements and depressed wages throughout the economy that Ashenfelter and Kreuger drew is tenuous, Klarfeld argues. He sees the pushback against these agreements as related to a broader effort to improve wages for lower-skilled jobs. In that environment, he says, it wasn't worth it for companies to fight Ferguson on the issue, even if they received some benefit from the agreements.
Jan Gilbert, who became a shareholder at Polsinelli last July after being a partner at Gray Plant Mooty, also represented franchisors in negotiations with Ferguson's office. He too claims that franchising contracts' no-poach provisions "were put in there without any notion that they might impact wages in an adverse manner".
Franchisors typically want to help their franchisees work together, Gilbert says, and discourage them from taking advantage of each other. Franchisees share a great deal of information with each other, he notes, as they may work together to sell advertising in local media markets. They might also communicate regularly on company message boards, updating each other on how their businesses are doing.
That gives a franchisee inside information on other franchisees, Gilbert says. It might know exactly when other franchisees are training workers, and so could target those employees for recruitment after the training. It might also know about the compensation other franchisees offer or about their overall financial health. All that information could give a fellow franchisee an advantage over other potential employers in "poaching" workers.
Gilbert says that in his experience, it never occurred to franchisors that the no-poach provisions kept wages down. The provisions also were not enforced particularly aggressively overall, he says, and were often added as boilerplate language into a franchise contract.
Franchisors often did not care very much about the provisions at all, Gilbert says, and so were happy to drop them rather than fight for them. Some franchises are large and wealthy, but others are relatively small, he notes.
Gilbert says politics played a major role, with politicians who were concerned about low-wage workers seizing an opportunity to remove a barrier to workers' well-being. Not wanting to look adversarial to those interests, companies were happy to agree to give up the agreements.
"Ferguson's found the sweet spot," Gilbert says of the Washington State attorney general.
Washington versus Washington State
Klarfeld and Gilbert both point to the US Department of Justice's 2016 guidance to human resource professionals as a factor in the interest in the franchise no-poach agreements. In that guidance, the DOJ's antitrust division and the Federal Trade Commission said that "naked wage-fixing or no-poaching agreements among employers, whether entered into directly or through a third-party intermediary, are per se illegal under the antitrust laws."
The Antitrust Division said in that guidance that it would "criminally investigate allegations that employers have agreed among themselves on employee compensation or not to solicit or hire each others' employees."
Gray Plant Mooty franchise lawyer Michael Sturm says that plaintiffs in class actions brought against franchisors over the no-poach provisions relied on this guidance that no-poach agreements are per se illegal. Courts in those cases have "failed to recognise that only a very narrow category of antitrust claims is exempt from full rule of reason analysis," he says.
The Antitrust Division rectified any potential misunderstanding over its position on no-poach provisions in franchisor-franchisee contracts in March 2019, when it submitted a statement of interest in three lawsuits filed in Washington State court over such provisions.
The DOJ said in its statement that most franchisor-franchisee agreements should be subject to the "rule of reason", under which the court assesses the reasonableness of the restraint using a burden-shifting framework. If franchisees agreed among themselves not to hire away each other's employees, that would be per se unlawful as horizontal collusion, the DOJ maintained.
However, the "franchise relationship is in many respects a vertical one because the franchisor and the franchisee normally conduct business at different levels of the market structure," it added.
The DOJ also said that the employees in the three cases at issue had not successfully pleaded a "hub-and-spoke" conspiracy, in which the franchisor as the "hub" facilitates an anticompetitive agreement among the franchisees. For such a conspiracy to exist there needs to be a rim to the wheel, the DOJ wrote – that is, an agreement among the horizontal competitors.
A "rimless wheel conspiracy", in which defendants have no connection to each other but enter into separate agreements with one common defendant, cannot be considered a single conspiracy, the DOJ said.
However, franchise relationships could be horizontal if the company is competing with franchisors for employees. Many franchises operate company-owned stores in addition to their franchise operations. When a complaint plausibly shows such direct competition for employees between franchisor and franchisees, "a no-poach agreement between them is correctly characterized as horizontal and, if not ancillary to any legitimate and procompetitive joint venture, would be per se unlawful," the DOJ conceded. But even then, the agency said no-poach agreements may be ancillary to the legitimate franchising transaction, if they are not overly broad.
Four days after the DOJ submitted its statements, its counterpart in Washington State filed an amicus curiae brief in the three class actions. Ferguson urged the court to interpret claims arising under Washington's consumer protection and antitrust law separately from federal antitrust jurisprudence, and to assess the franchise agreements under a standard less demanding for plaintiffs than the full rule of reason.
Washington State courts can depart from federal antitrust law in appropriate circumstances, the attorney general argued. "That circumstance is met here to the extent that federal law supports an argument that no-poach agreements in franchise agreements should be analysed under the rule of reason, though the state of Washington disagrees that it does."
Ferguson expressly disagreed with the DOJ on the application of no-poach rules to the circumstance in which franchisees compete with corporate-owned stores. In that context, a no-poach provision must be considered per se illegal, he said, even if it is one aspect of a broader franchise agreement.
He also drew on his experience suing a franchise company to compel it to take the provision out of its contracts. Ferguson asked the Washington State judge to abide by the standard established in the one case against a franchise that did not immediately drop its no-poach agreements: sandwich chain Jersey Mike's.
In that case, a state court judge ruled that franchise no-poach "can be subject to per se liability under the [Washington Consumer Protection Act]", Ferguson noted in his brief. Jersey Mike's settled the lawsuit in August 2019, paying $150,000 and agreeing not to include no-poach provisions in its franchise agreements.
"In almost every instance the state investigated, there was paucity of evidence on the extent to which franchisors have enforced no-poach provisions, raising significant question as to their utility and importance to the franchisor's system," Ferguson wrote.
State of the law
The conflict between the federal government's and Washington State's views on the appropriate treatment for the provisions was never resolved in state court. All three cases settled shortly after the DOJ and the state attorney general submitted their respective statements.
The Antitrust Division has indicated that it does not consider franchise no-poach agreements to be the kind of "naked" collusion that should automatically be per se illegal. At a US House of Representatives oversight hearing last November, assistant attorney general Makan Delrahim said that he can relate personally to franchisors' concerns.
He worked in his father's gas station for eight years, he said, and gave the example of the training that a car repair franchise such as Jiffy Lube might offer. A Jiffy Lube franchisee needs to know that a fellow franchisee won't swoop in to hire an employee after training, he argued.
"It's important for them to have that assurance," Delrahim said. Without it, the small-business owner might refuse to hire workers who have not yet been trained, he added.
Washington State congresswoman Pramila Jayapal, who raised the issue in the hearing, disagreed with Delrahim's assessment of intra-franchise no-poach agreements. She called it "a rewrite of previous department policy", referring to the DOJ's 2016 guidance on no-poach agreements.
Federal district courts have so far declined to hold franchise no-poach agreements either per se legal or illegal.
In June 2018, Judge Jorge Alonso of the US District Court for the Northern District of Illinois denied a motion by McDonald's to dismiss Leinani Deslandes's claims. He found that she alleged a restraint of trade that could be illegal under a "quick-look" test, the abbreviated form of the full rule of reason.
"Because the restraint alleged in plaintiff's complaint is ancillary to an agreement with a procompetitive effect, the restraint alleged in plaintiff's complaint cannot be deemed unlawful per se," Judge Alonso wrote. But a "quick look" might show the restraint violates antitrust law, he continued.
"Even a person with a rudimentary understanding of economics would understand that if competitors agreed not to hire each other's employees, wages for employees will stagnate," he wrote. Deslandes's factual allegations demonstrated this effect, the judge held, because when she sought a job at another McDonald's, that franchisee initially offered her a higher wage, but then withdrew the offer because of the no-poaching agreement.
Also important in Deslandes's case was competition between McDonald's franchisees and McDonald's company-owned restaurants, Judge Alonso said. That meant that Deslandes had argued a horizontal restraint of trade—which is subject to harsher presumptions of illegality than a vertical restraint—but one that is ancillary to the vertical franchise arrangement. Discovery is ongoing in that case.
About a month after Judge Alonso's ruling, Judge Michael Reagan of the US District Court for the Southern District of Illinois allowed former Jimmy John's employee Sylas Butler to proceed in claims against the fast-food chain over franchise no-poach. Judge Reagan did not decide which standard of review should apply, but said it may be the quick-look standard or even the per se rule.
Butler had adequately pleaded the existence of a horizontal agreement between franchisees, Judge Reagan said, as the franchisees could enforce the no-poach agreements against each other through a third-party beneficiary provision in the franchise contracts.
The judge also noted that Butler had pleaded that Jimmy John's franchise contracts afford franchisees significant independence. "Most importantly, the franchise agreements outright disclaim that Jimmy John's and the franchisees are agents, joint venture partners, or employees of the other," Judge Reagan wrote. He declined to determine what standard of review to apply to the agreements, saying it would likely depend on the evidence presented on franchisee independence. If that evidence of franchisee independence is weak, he added, the rule of reason may apply and Butler's claim might fail under that standard.
However, in July 2019, Judge David Lawson of the US District Court for the Eastern District of Michigan dismissed antitrust claims brought by Little Caesar's employee Christopher Ogden over franchise no-poach agreements. Ogden, a former manager at the pizza chain, had alleged that his wages and working conditions were harmed by the franchise's no-poaching agreement. He asked Judge Lawson to apply either a standard of per se illegality or quick-look treatment to the agreements.
Judge Lawson declined, noting that the US Court of Appeals for the Sixth Circuit defaults to the rule of reason if there is any question about the legality of a restraint. Ogden's invocation of the DOJ's 2016 guidance on per se illegality for naked no-poaching agreements was unpersuasive, the judge wrote.
He cited the rulings in Deslandes v McDonald's and Butler v Jimmy John's, but said the facts in Ogden's case were less compelling. In Deslandes, for example, Leinani Deslandes was offered a job at a higher salary but could not take it because of the no-poaching restriction, Judge Lawson noted.
"Ogden does not allege that he tried to obtain employment at another Little Caesar franchise, let alone that he was offered a job for more pay that he had to refuse, or that another employer would hire him but for the no-poaching clause," Judge Lawson wrote.
Even if Ogden had pleaded a claim under the rule of reason, it would not survive scrutiny under that standard, Judge Lawson added. The plaintiff had not alleged a relevant market nor shown how the anti-competitive effects of the agreement supersede the pro-competitive effects of the restraints on competition between restaurant brands.
Courts have particularly emphasised such inter-brand competition since the Supreme Court's 2007 Leegin ruling. The high court affirmed that US antitrust law prioritises competition between brands over intra-brand competition, typically assessing restraints within a distributor relationship under the rule of reason. "Our recent cases formulate antitrust principles in accordance with the appreciated differences in economic effect between vertical and horizontal agreements," Justice Anthony Kennedy wrote for the court.
Lieff Cabraser Heimann & Bernstein partner Dean Harvey is litigating on behalf of Deslandes, Butler, Ogden and other franchisee employee plaintiffs. He helped to pioneer challenges to no-poach agreements among competing employers outside the franchise context. Harvey represented a class of employees that sued Adobe, Apple, Google and Intel over no-poaching agreements, settling with the employers for more than $300 million in 2014. He also represented a class of medical faculty who settled with Duke University and the University of North Carolina over allegations of an illegal no-poach agreement. The DOJ has agreed that these kinds of agreements are per se illegal and submitted a statement of interest in favour of the medical faculty in the North Carolina case.
As for franchise no-poach, Harvey says that courts are generally denying motions to dismiss that say the alleged conduct does not violate antitrust law.
"The emerging consensus is that the misconduct is anticompetitive," Harvey says. "Courts want to look at the discovery, look at the facts to determine what the right standard of review for that misconduct should be."
But the end result of the class actions remains uncertain, in an area of franchise law that's still relatively untested, even after Ferguson has secured more than 150 promises to stop using the agreements.
"And we'll see," Harvey says.